Recycling Old Music Records for Exotic Wall Clocks and Decorative Vases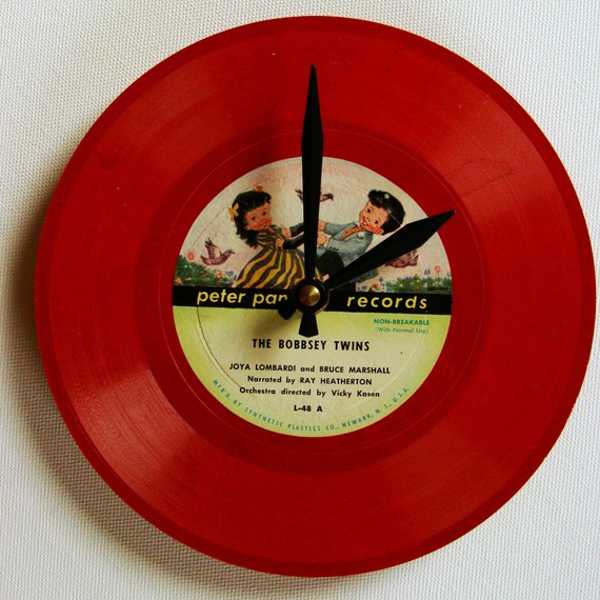 Recycling plastic music records for handmade wall clock
plastic recycling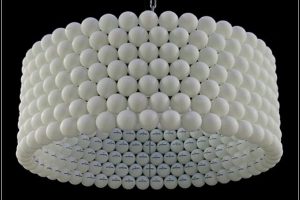 Plastic recycling offers numerous opportunities to create gorgeous home accessories and to add a unique touch to your interior design. Making home decorations of plastic bottles or plastic tableware are modern trends after traditional household recycling. Lushome presents beautiful decorations showing a wonderful way to reuse and recycle old music records. Creative craft ideas turn them into amazing wall clocks, decorative vases, bowls, and plates.
Bright, attractive and functional, handmade wall clocks and decorative vases are interesting, unusual, and useful home accessories that can cure any boring interior design. Recycling of old music records for handmade wall clocks, decorative vases or ornaments saves you money, helps declutter your storage space, and give an opportunity to prepare exclusive gifts for your friends family members.
Recycling old music records for colorful wall clocks and decorative vases is a smart Green idea for beautifying and personalizing eco homes. Crafts show off your talents and eco-friendly mindset. Bright decorative vases on your dining and kitchen tables look very attractive, adding an interesting design and a splash of vibrant colors to your interior design.
Plastic recycling, cheap home decorations made of plastic bottles
Artistic ways to recycle bottle caps, crafts for kids
Recycling plastic records for home decorations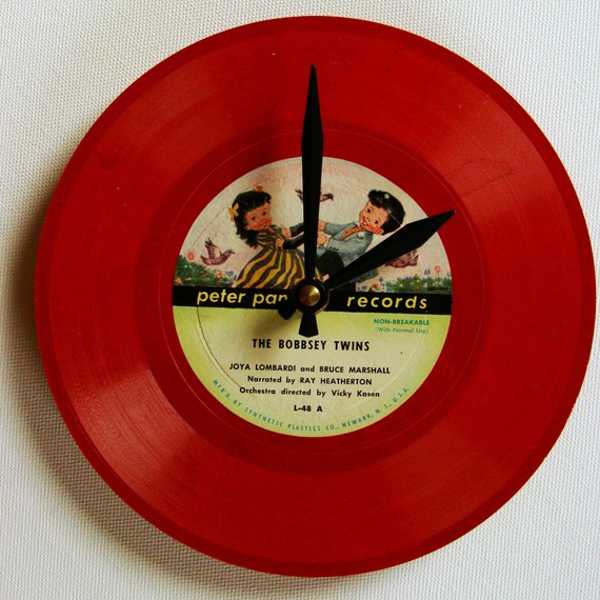 Recycle old music desks or any plastic pieces for gorgeous planters and storage containers creates unique things for interior and outdoor home decoration. Colorful handmade wall clocks, decorative vases, and planters look beautiful on porches and patios.
Cups and teapots, spoons and forks, plates and pans are great for recycling. Crafts and art projects create exclusive items. Plastic recycling, including recycling of old music records, is a fun way to bring Green design ideas into your home and create unique, eco-friendly products for functional and beautiful home decorating.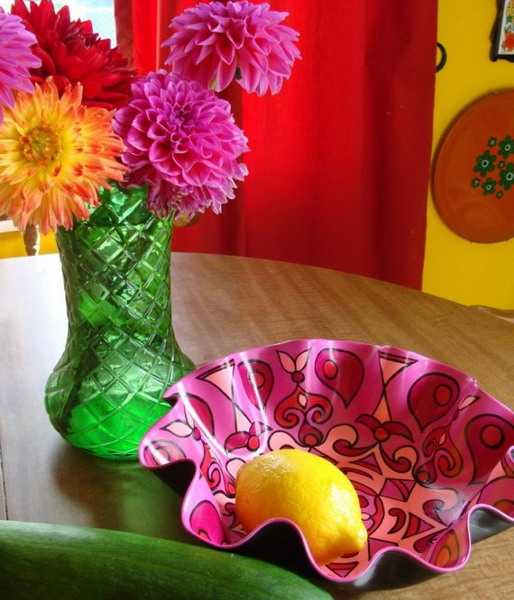 Here are creative plastic recycling ideas from Christine Claringbol and her vibrant collection of original and bright wall clocks and decorative vases made of old vinyl music records.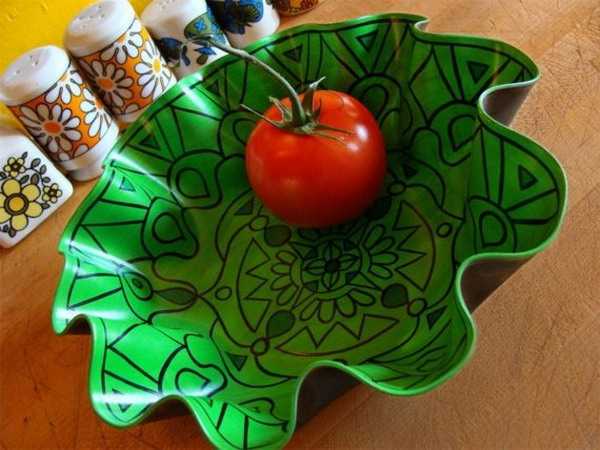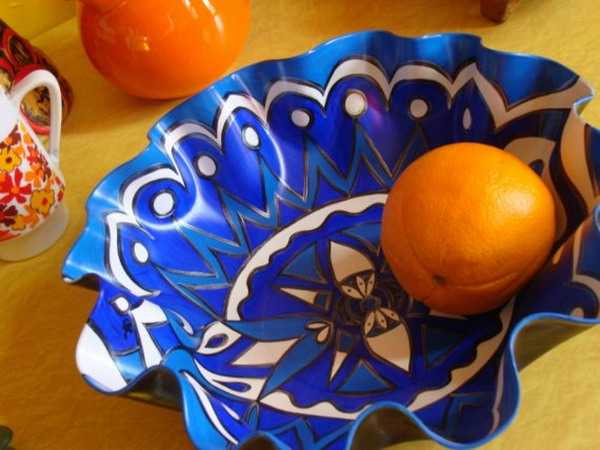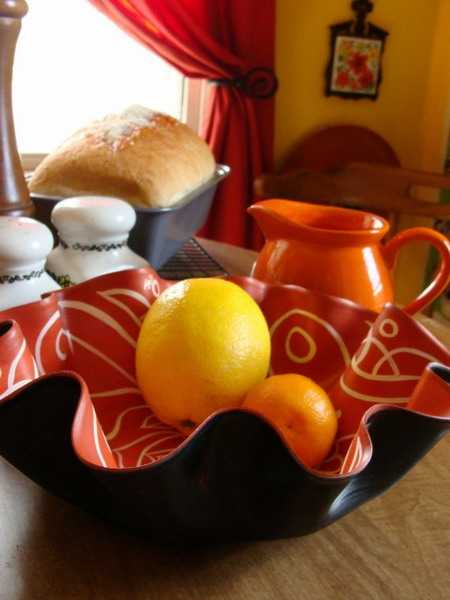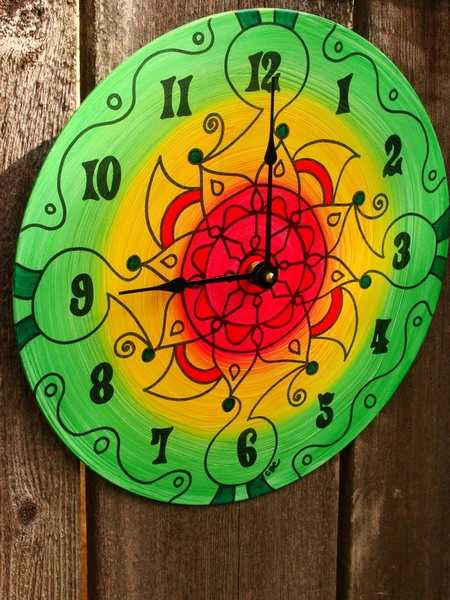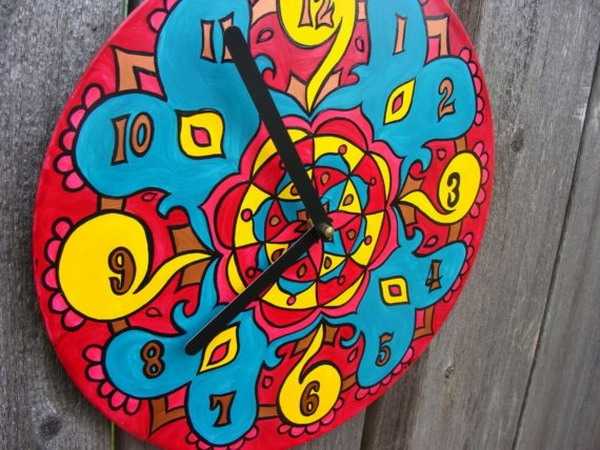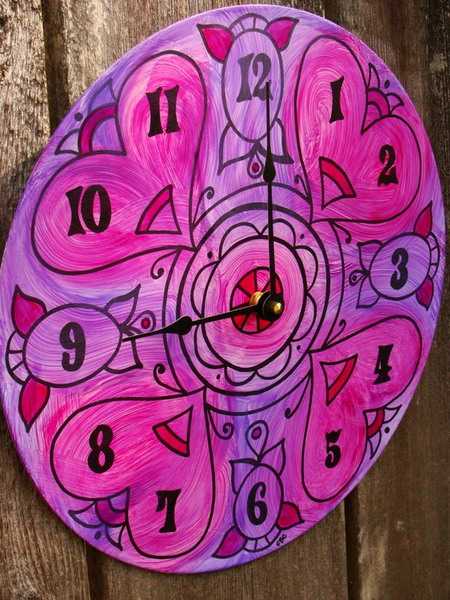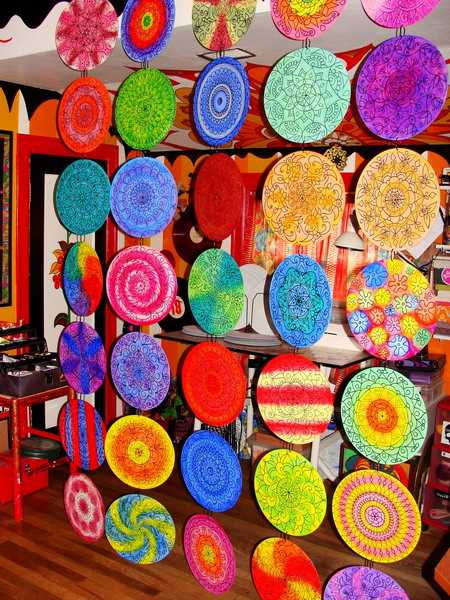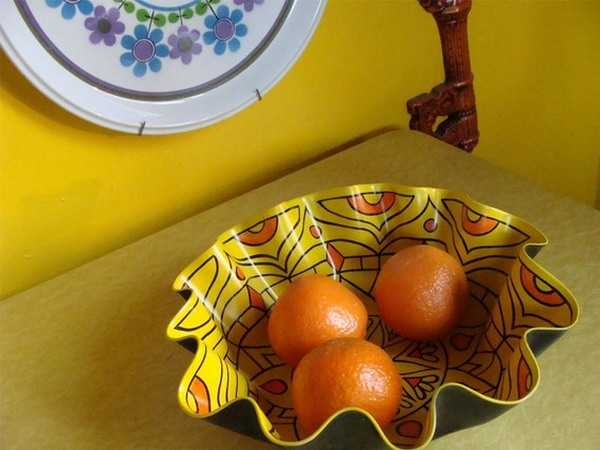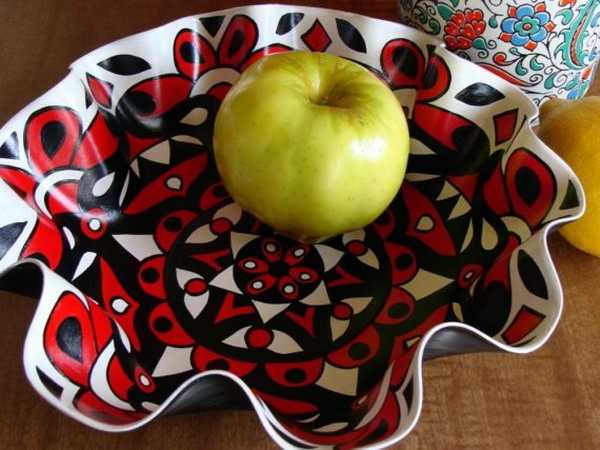 More from reuse and recycle

Recycling is a creative, Green, modern way to create something new, exciting, original, stylish for your home interiors. Do-It-Yourself projects are...
and enjoy free articles sent to your inbox