Innovative Small Kitchen Appliances and Products, Contemporary Design Ideas and Kitchen Trends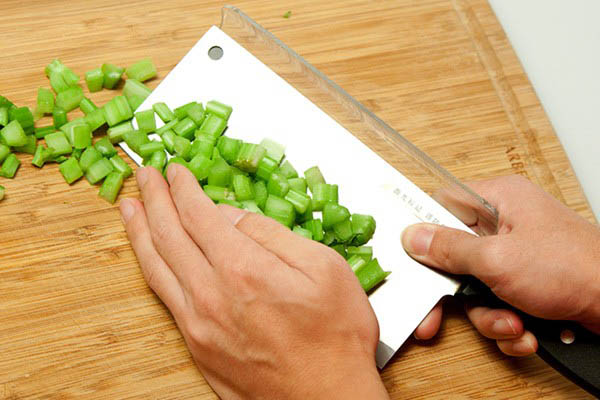 Kitchen knife with plastic plate, contemporary kitchen accessories
contemporary kitchen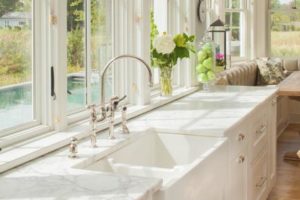 Small kitchen appliances and accessories are contemporary kitchen products that make cooking more comfortable, quick and pleasant. Contemporary design ideas offer efficient, functional and beautiful kitchen products, multifunctional and attractive utensils, elegant small appliances and tools for modern kitchens.
Innovative and ergonomic, stylish and multifunctional, space-saving and energy saving ideas are modern design trends in contemporary kitchen appliances. Contemporary kitchen products are very decorative, technologically advanced and convenient to use.
Slicing and moving food pieces to a bowl, plate, pot or container without loosing pieces are not an easy task.  Designer Junjie Piao suggested a simple and creative way to make cooking more efficient, pleasant and quick. This L-shaped plastic piece is called Smart Pour and features a magnet inside. The magnet insert makes a knife more functional, preventing food pieces from falling from the blade.
Kitchen knife attachment

The knife with a convenient plastic plate is called Smart Pour. The plate is attached to the knife with a magnet and makes caring the food pieces to a container simple. The magnet and plate turn these knives into multifunctional, comfortable and easy to work with kitchen utensils.
Small kitchen appliances design trends
Contemporary portable stove, kitchen appliances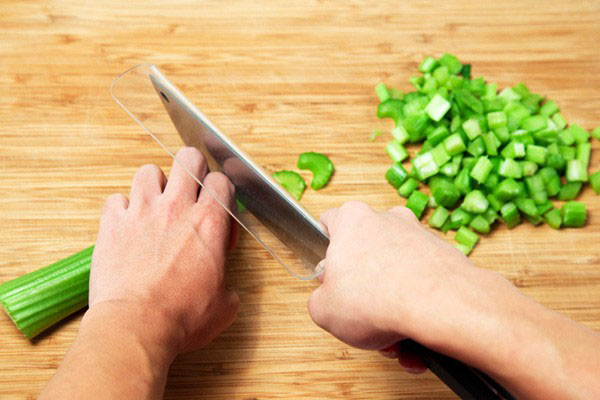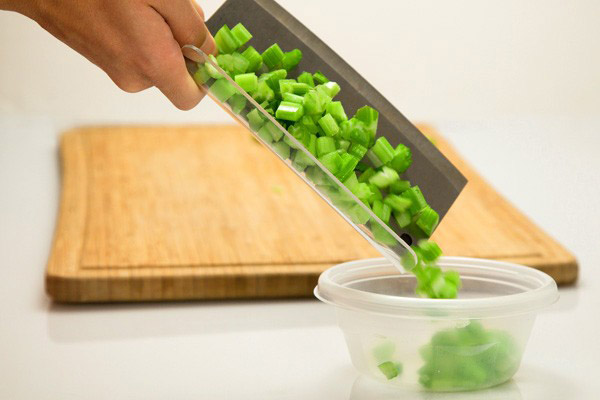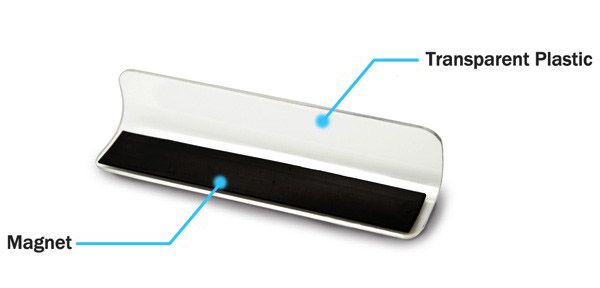 Portable stove with storage
Open Chef is a portable stove with storage space for food. The induction cooker is ideal for cooking outdoor, and it is great for small kitchens. This project won James Dyson Award, the international contemporary design award which celebrates innovative contemporary design ideas, encouraging and inspiring a new generation of young designers and engineers.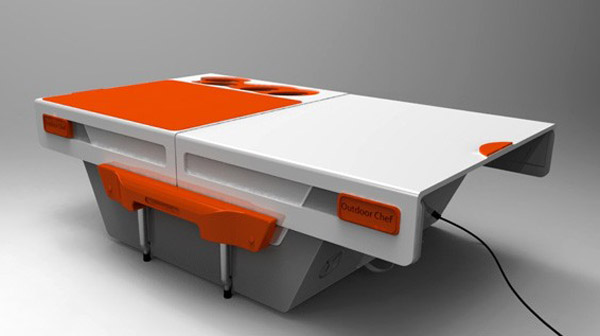 Smart wine bottle stoppers, contemporary kitchen accessories
4 water saving eco-friendly products for kitchen and bathroom, green design ideas
Common stoves do not utilize 1/3 of the space they take in the kitchen. Ideally, the size of a pot should be equal the size of a cooker. Designers work at space saving designs and energy saving kitchen appliances that will make kitchen interiors more efficient, comfortable, multifunctional and eco-friendly.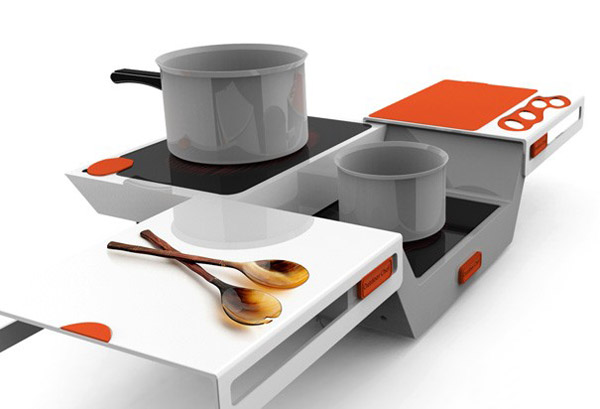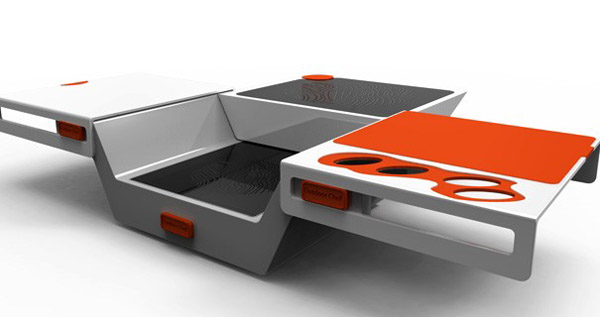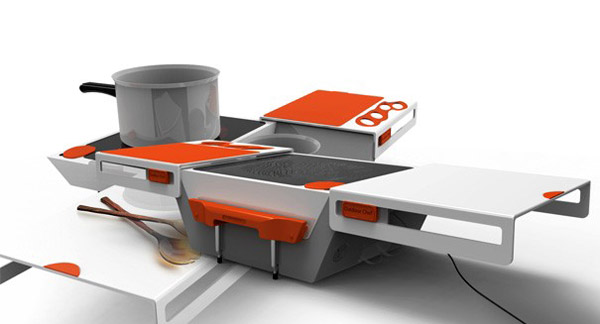 Space saving smart cooktop design
Kitchen appliances of the future will have a database and all required information to recognize a pot or pan, and heat a certain area of the cooktop, selecting the perfect settings for cooking your favorite meals.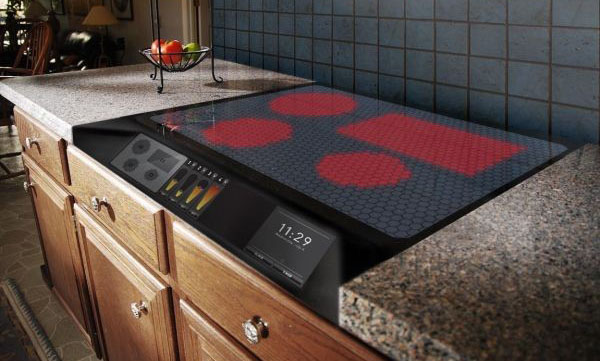 There are approximately 21 different pots and pans for cooking. Smart kitchen appliances, stoves, and ovens will have a manager with a unique database of pots and pans in your kitchen, temperature control, timer and child lock feature.
Modern kitchens, functional kitchen accessories, and ideas
Modern kitchen accessories, Lid Sid from Luka Or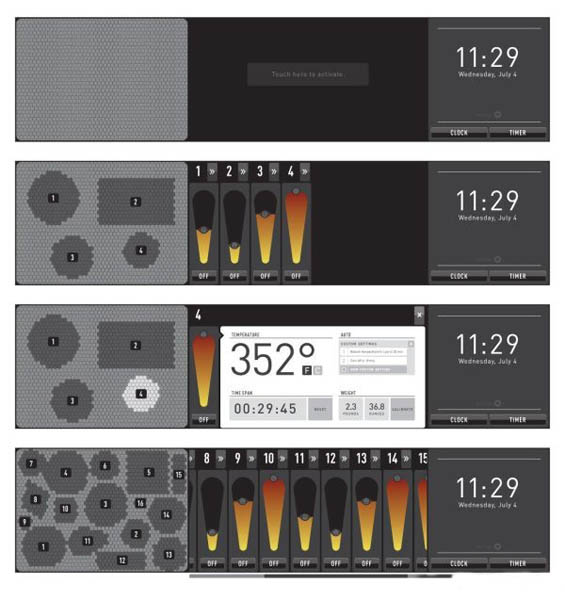 Free standing contemporary microwave oven
Kaya is a conceptual portable microwave oven which can be used for warming up and cooking food.  The microwave oven with a touch screen controls the temperature and cooking time, bringing the contemporary design into stylish kitchen interiors and dining rooms.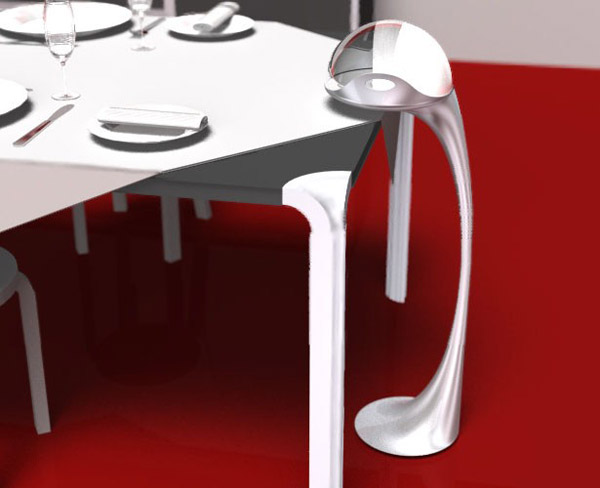 The contemporary microwave oven has a transparent lid and allows to watch food while cooking and warming up. The stylish kitchen appliance adds an amazing decorative accent to the dining table also. Microwave oven Kaya is a gorgeous futuristic design from Mac Funamizu.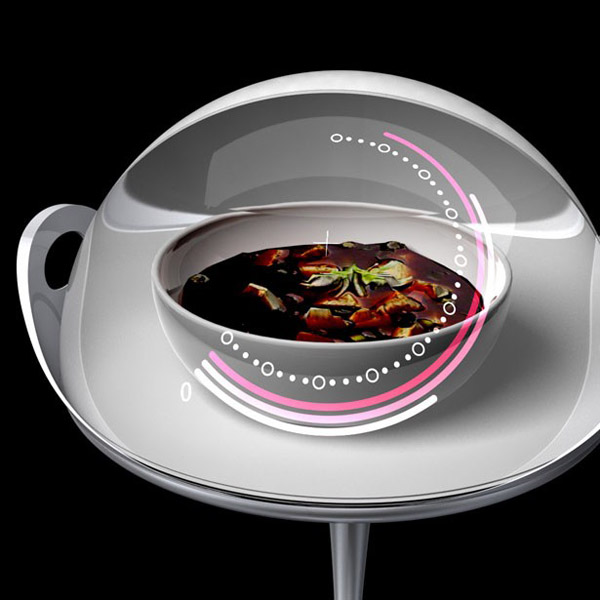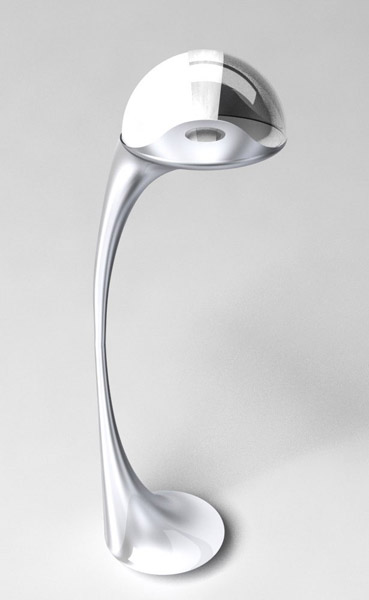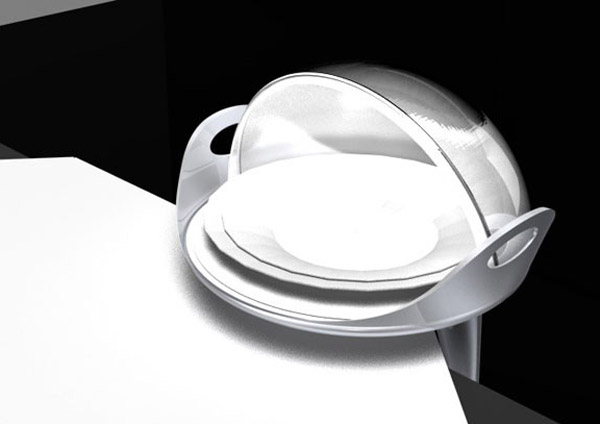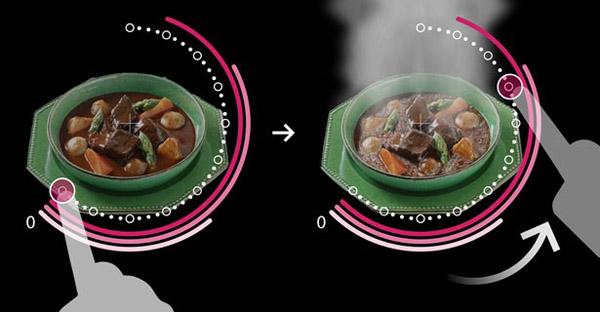 Contemporary tea kettle
Kitchen tea kettle, ergonomic small kitchen appliances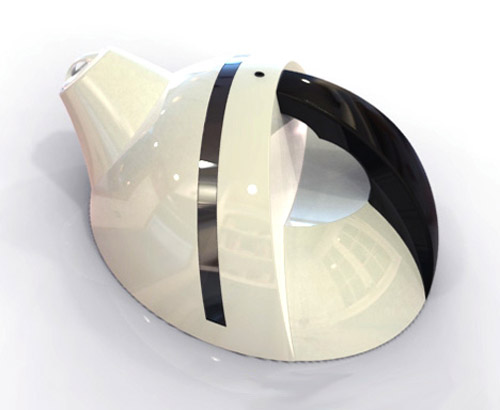 The tea kettle from designer Andrew Zheng looks stylish and innovative. The small kitchen appliance features a timer built into the tea kettle shell. There is a container for loose tea leaves that allows brewing a cup of perfect tea.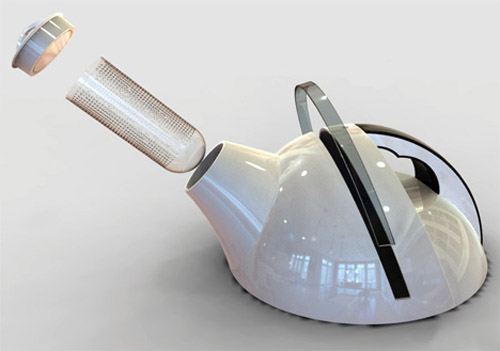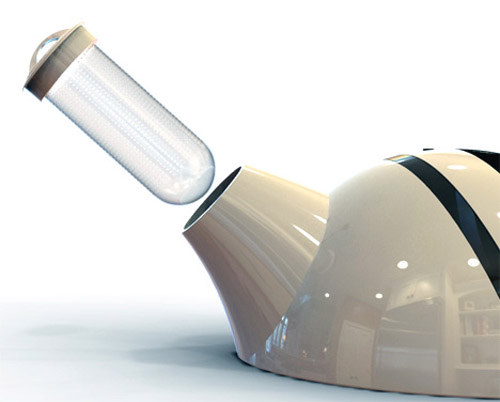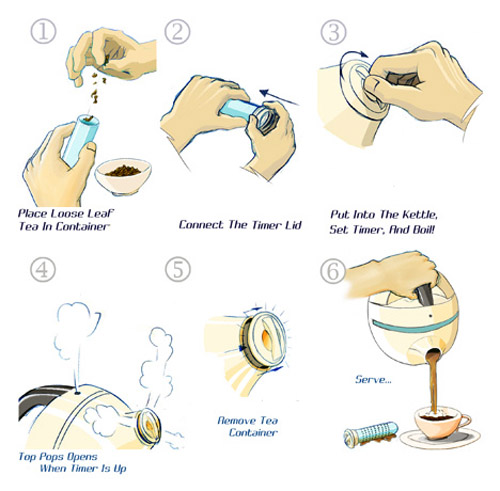 More from modern kitchens

From traditional ceramic tile designs to trendy wood-like, shiny metal, and mesmerizing glass, there is seemingly unlimited ways to brighten up...
and enjoy free articles sent to your inbox