Futuristic Kitchen, Small Kitchen Appliances Design Trends

Kitchen Ideas

Lights Appliances

kitchen trends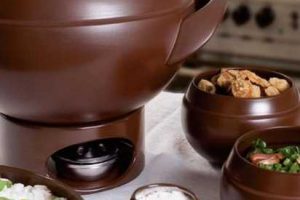 Modern kitchen design trends today reflect futuristic ideas that surprised people few years ago. Contemporary kitchen appliances are inspired by eco friendly design concepts and space saving ideas, that increased efficiency and comfort of modern homes.
Now industrial engineers and product designers create futuristic kitchen appliances to maximize usage of available space and offer energy saving compact appliances for eco homes. Futuristic kitchen appliances look amazing. Large and small kitchen appliances are designed to add elegant style and functionality to modern kitchen interiors, optimizing small spaces and offering more comfortable kitchen design ideas.
Minimalist home appliances design, combined with pleasant shapes, inspired by nature, compliments contemporary kitchen design ideas. Made of new eco friendly materials and glass, silicone rubber and stainless steel, kitchen appliances create sleek pieces that are impressive and decorative, suggesting fresh modern kitchen design trends and unusual material combinations. (New stainless steel refrigerator for modern kitchen)
Contemporary kitchen design trends, compact home appliances, stoves cookers
Blending a rainbow of kitchen colors, gloss and matte lacquers, natural stone, quartz stone and glazed stainless steel kitchen appliances make strong statements as functional and beautiful kitchen decorations.
Futuristic kitchen design ideas look elegant and simple, celebrating minimalist style, clutter free interior design and decor, and beautiful appearance of small kitchen appliances.
Contemporary home appliances, postable stoves, modern kitchen design trends in compact home appliances
Dream kitchen design ideas include plenty of storage in cabinets and on shelves with integrates LED lighting to illuminate small kitchen appliances and accessories that become stylish kitchen decorations.
Contemporary kitchen appliance, portable stove
Modern home appliances, yellow-silver stove
Contemporary home appliances, white side heater and black side cooler, small kitchen appliances for the future
Futuristic and contemporary kitchen design ideas aim to make cooking and storage process easier, increasing efficiency of compact appliances and lowering food waste and cost.
5 modern kitchen design trends
10 modern kitchen design trends
Modern kitchen design trends, contemporary home appliances, modular portable stove
Electrolux Design Lab Competition show small kitchen appliances, designed for the next 88 years. A blend of natural inspiration, contemporary technology and creative mind define future modern kitchen design trends in small appliances and accessories.
Small kitchen appliances, tea kettle
Contemporary home appliances, electric room heaters
Contemporary home appliances, stainless steel toaster
Toaster Salve Bagel rotates a bagel and makes a perfect crust.
Futuristic contemporary kitchen appliance, portable stove, compact appliances for the future
Flower inspired, portable stove design ideas present stainless steel appliances. Pushing the button tuns a compact appliances bud into a beautiful flower for cooking.
More from interior design

Bright home interiors and amazing views of the ocean make this beach house a dream place. Large windows, light, neutral room...
and enjoy free articles sent to your inbox