Modern Kitchens, 5 Bright Design Trends
---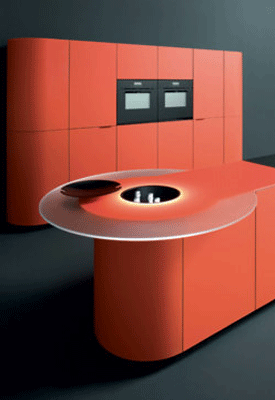 Changing colors LED lights, built into kitchen islands top, contemporary kitchen interiors
Kitchen designers share modern kitchen design ideas for 2012 that are amazingly creative, surprising, bright and optimistic. Simplicity and bold kitchen colors, light design and convenient ergonomic storage, efficient and decorative contemporary LED lights, colorful hi-tech appliances and traditional design ideas demonstrate modern kitchen design trends 2012.
Modern kitchen cabinets, small appliances, tableware and utensils in bright colors create dynamic, bright and cheerful designs. Sunny yellow and optimistic orange, airy and comfortable light blue and green, energetic red and inspiring purple colors are modern kitchen design trends 2012.
Inspired by spring dandelions, juicy oranges, delicious strawberries, kiwi and blueberries, modern colors dramatically change the way home interiors look. Shiny finishes and glossy wall paint bring youthful energy and more light into modern kitchen decor.
5 bright modern kitchen design trends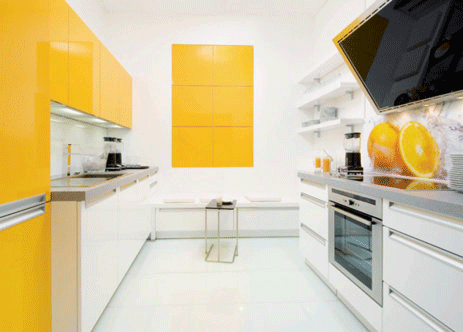 1. Simplicity and bright kitchen colors
Sunny yellow, combined with white wall paint, adds warmth and freshness to modern kitchens. Yellow cabinets and small appliances, white ceiling, floor and walls create exciting contrasts, inspired by egg whites and yolks,  make contemporary kitchen interiors look bright and impressive.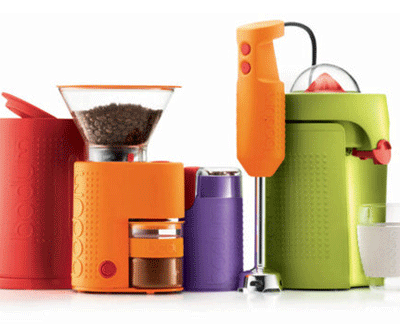 Bright yellow and red kitchen colors are good for digestion. Light blue and green are calming and relaxing colors that help loose weight. Orange shades look optimistic. Purple colors inspire to experiment and can turn you into a famous chef.
Purple kitchen cabinets, modern kitchen colors
Green-white kitchen colors, white kitchen cabinets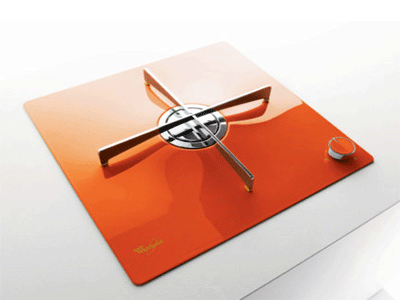 Modern kitchen ideas and design trends
Kitchen decorating and design trends
2. Light kitchen island design
Light kitchen island, floating in the air, is one of modern kitchen design trends which is great for creating more spacious interiors. Light kitchen island designs provide valuable storage space and decorate contemporary kitchen interiors, offering functional and comfortable, airy and stylish ideas.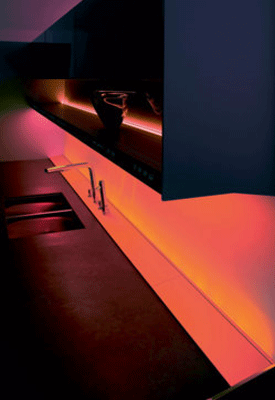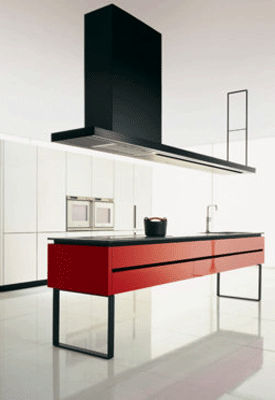 Modern kitchen design, simple and sleek masterpieces
Contemporary kitchen cabinets design
3. Changing color lighting design
Kitchen cabinets, wall shelves, stove hoods, kitchen island tops and drawers include changing color lighting design. Changing kitchen colors help improve mood and create festive and dynamic or romantic and relaxing atmosphere. Changing kitchen colors make kitchen design look fresh and new every time a different color is selected.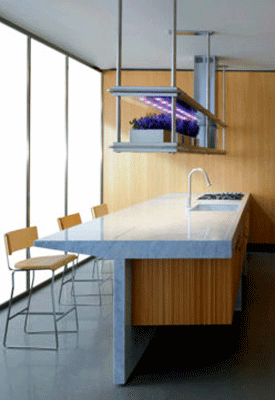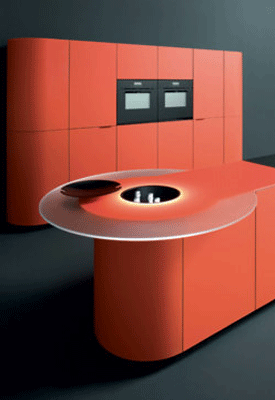 Modern kitchens, functional accessories
Modern kitchen color trends, white kitchens
4. Computer workstation design
Designers offer comfortable spots for computers and small ergonomic workstations that became a part of contemporary kitchen interiors.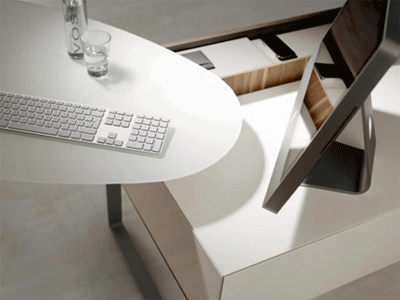 Recipes libraries and internet connection for working or chatting with friends make contemporary kitchen design multifunctional and pleasant.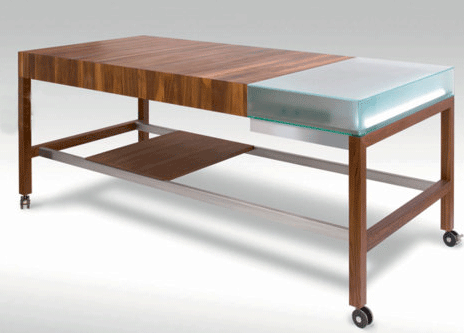 Small workstation design is one of  hi-tech kitchen design trends 2012.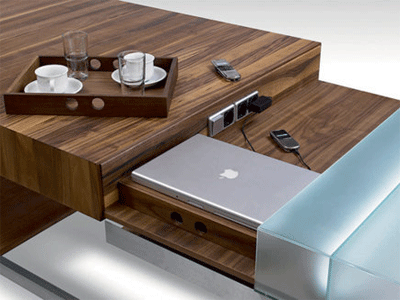 5. Modern kitchen design in classic style
Classic kitchen design is always in style. If you do not like bold kitchen colors and quick changes in contemporary kitchen interiors, classic and always modern kitchen design is perfect for your home.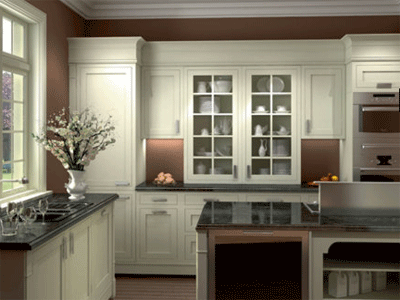 Beautiful china and traditional furniture, wooden kitchen cabinets with shelves and glass doors look wonderful, warm and inviting. The combination of traditional kitchen design, light colors and hi-tech appliances in retro-modern style create gorgeous, comfortable and bright kitchen design.
Small kitchen ideas, coffee kitchen decor
Lighting design for coffee lovers
by Ena Russ
last updated: 17.12.2018