Smart Compact Mobile Kitchen Design for Camping or Outdoor Party

Decorating Ideas

Outdoor Living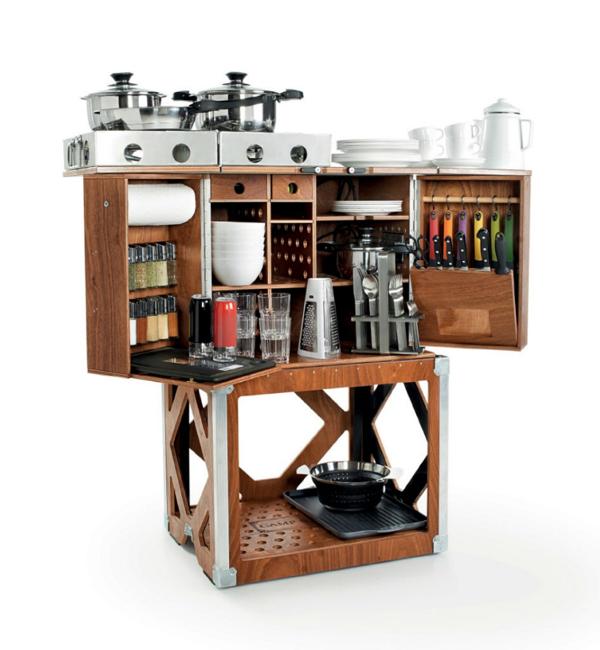 DECORATING SMALL APARTMENTS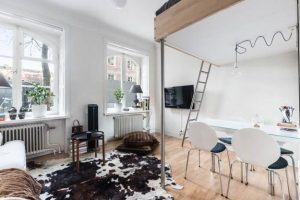 Mobile kitchen design is an extraordinary idea, offering great opportunities to cook delicious meals away from home. The solid cooking station is called Camp Champ.It neatly packs a full camp kitchen into a wooden trunk. The box opens up into a full kitchen complete with stove, cookware, dishes, tools, utensils and plenty of counter space.
Lushome presents this wonderful, space saving and mobile kitchen design created and built in Austria. On the road, the all-in-one kitchen keeps all equipment secured snugly in a series of cubbies, shelves, cabinets and racks made from elegant sapele-veneered plywood which adds stylish look and charm to this design idea.
The Camp Champ is a large, but compact. The mobile kitchen design features an intricate kitchen-in-a-box structure. CEO Franz Moser was looking to create a travel camp kitchen fully equipped with kitchen-grade gear, as opposed to cheaper, flimsier camping hardware.
25 mini home bar and portable bar designs offering space saving ideas
Portable outdoor shower designs
Mobile kitchen design for camping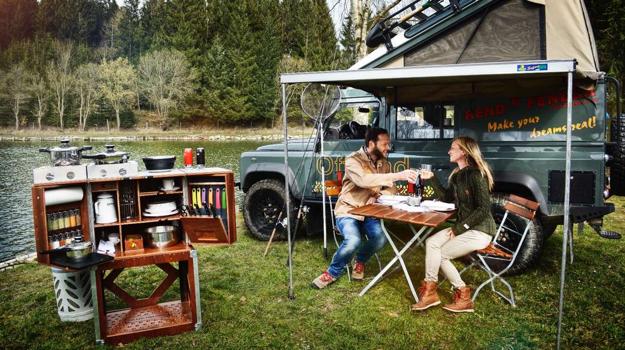 It is a great kitchen to take away. Equipment and material have been choosen without any compromise. A masterpiece skillfully crafted by a family owned company. Every piece of equipment was measured by its usability, functionality and aesthetics. The kitchen includes a set for up to 6 people.
Ideal as a summer kitchen for the garden, or kitchen for camping, 4 wheel trips, canoeing, travel by boat, outdoor picnics, and all outdoor activities, the mobile kitchen design is great for catering away from home. Mountain chalets, beach or pool area, patio and gazebo designs can benefit by adding the compact kitchen to outdoors.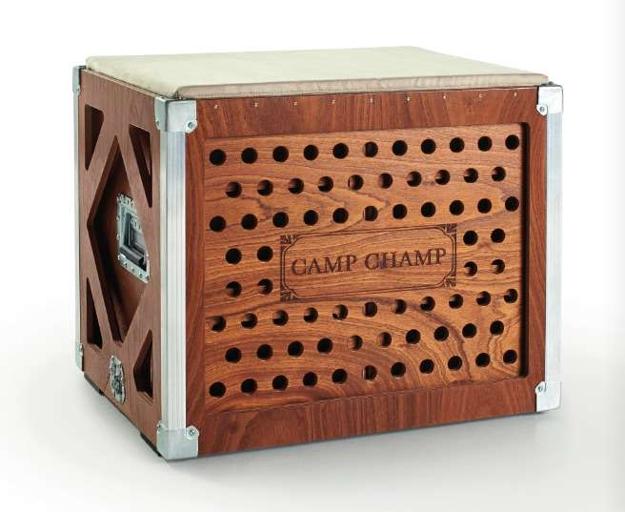 The compact kitchen is not cheap, but the design idea has a great potential. The Camp Champ appears to be a good-looking, high-quality compact kitchen, ideal for rough, bumpy activities like overlanding and 4WD camping. Perfect for cooking outdoors, the kitchen box looks great on a simple patio and fits right in at a high-end tailgate party.
Portable stove, modern kitchen appliances
Folding portable cardboard table design idea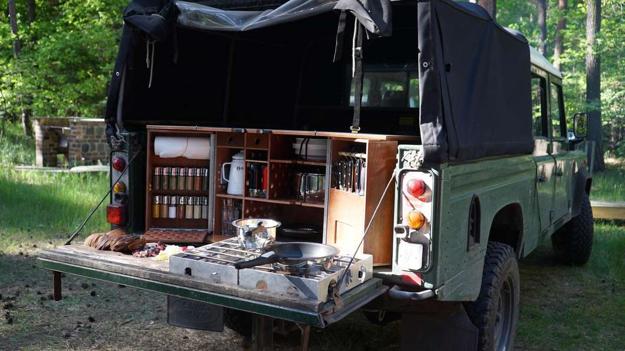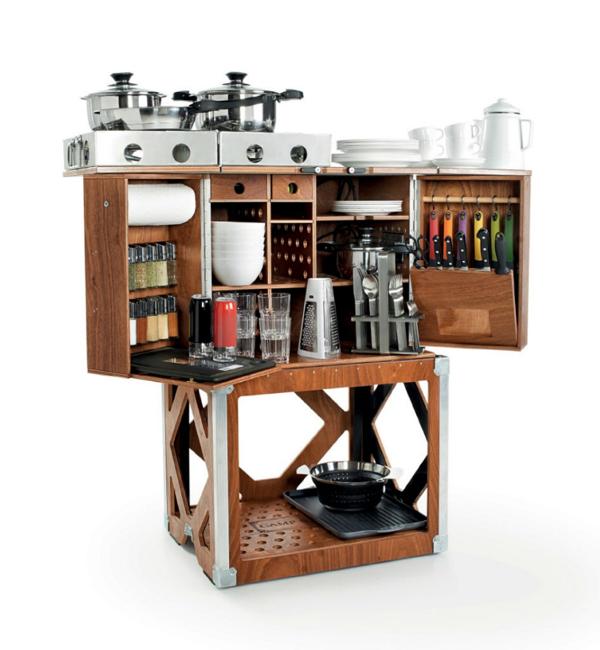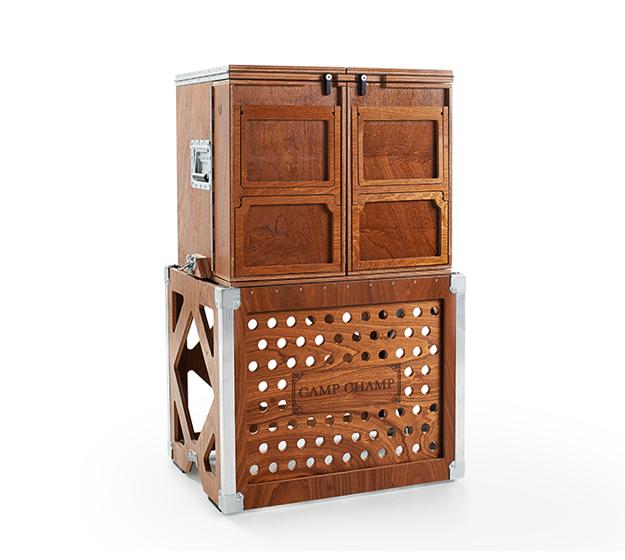 A house without a roof is in California. The house design is envisioned by Craig Steely Architecture and provides beautiful outdoor...