Unique Architectural Design, Roofless House Stretching Modern Interiors Horizontally and Vertically

Interior Design Ideas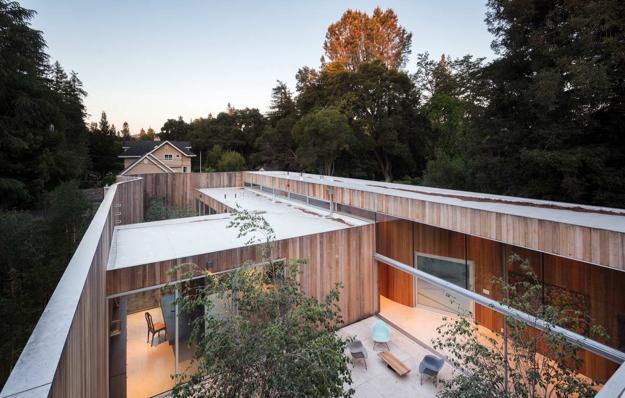 Stretching courtyard vertically
architectural designs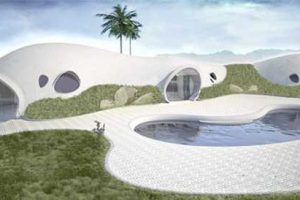 A house without a roof is in California. The house design is envisioned by Craig Steely Architecture and provides beautiful outdoor living spaces that boundlessly merge with modern interiors. A high wall curves smoothly around the architectural design creating private outdoor living spaces and adding unique character to the contemporary house. The unusual home features warm and cozy interiors with glass and wood walls, attractive views of the skies and gardens.
California is famous for sunny weather, and the owners wanted a house design which gives plenty of opportunities to enjoy outdoors. The modern house blends the contemporary design with traditional materials and beautiful indoor/outdoor living spaces which are bright, inviting, and functional. A long and narrow site surrounded by suburban homes was a challenge for designing a home with natural views. The creative house design ideas open the living spaces vertically. The roofless house offers fabulous views of the sunny sky and gardens.
Beautiful house design with glass walls stretching home interiors outdoors
Design and decor ideas for outdoor rooms
Modern pool house design connecting the pool area and home interiors
Roofless House design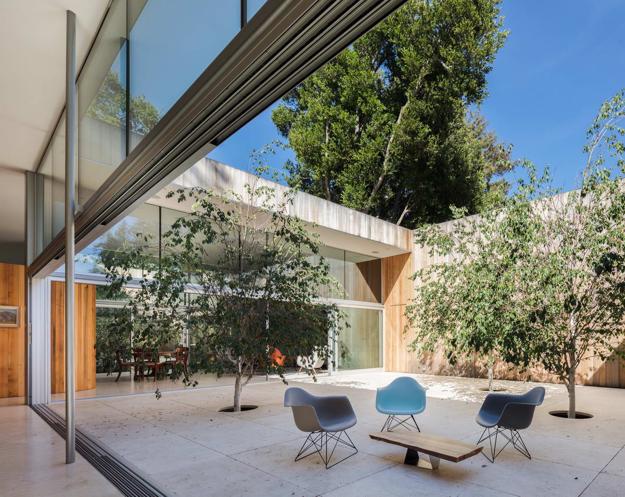 Developing the vertical views are a spectacular solution that gives personality to the modern house design. Looking upwards, towards the treetops and changing skies, creates beautiful moments and connect people with nature in a pleasant, desirable way. The curvy wall design stretches the outdoor living spaces vertically and surrounds the one-story house with a winding wooden fence that rises more than 4 meters above the ground. The wood wall designs a few outdoor living spaces, courtyards, and gardens which enhance modern interiors and make the home interiors appear spacious and bright.
Small house design featuring modern interiors for Green living on wheels
Luxurious house design with a rooftop terrace and bright home interiors
Three courtyards add charming outdoor rooms to modern interiors. The windows in all rooms provide beautiful garden views. The curved wooden wall provides privacy and adds interest to the house design, creating inviting places for rest and enjoying outdoors.
House exterior design with curvy walls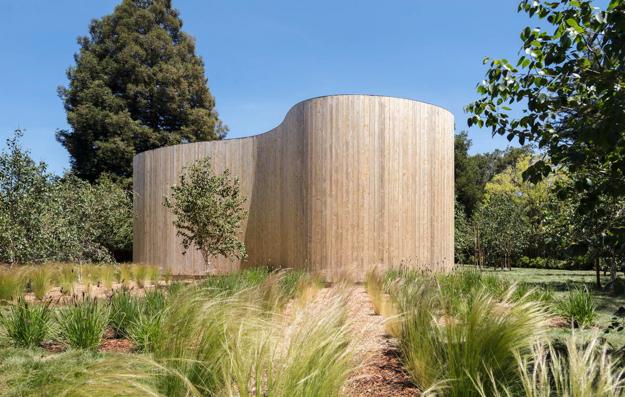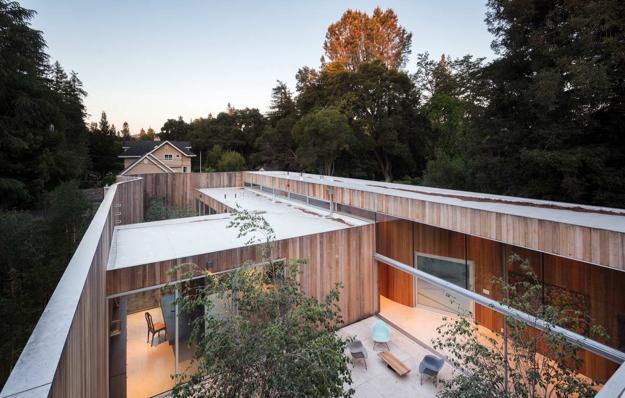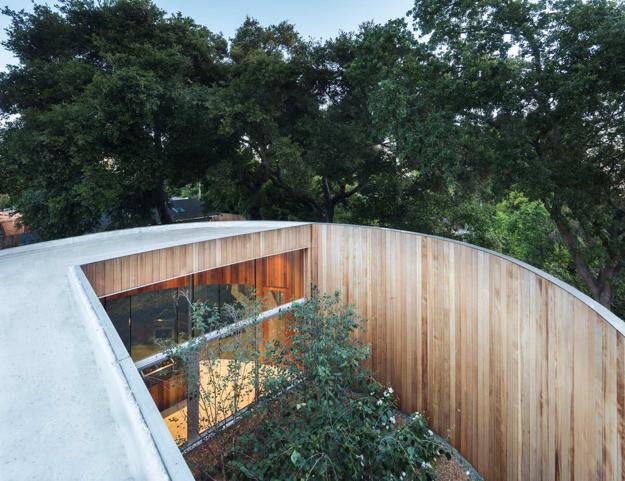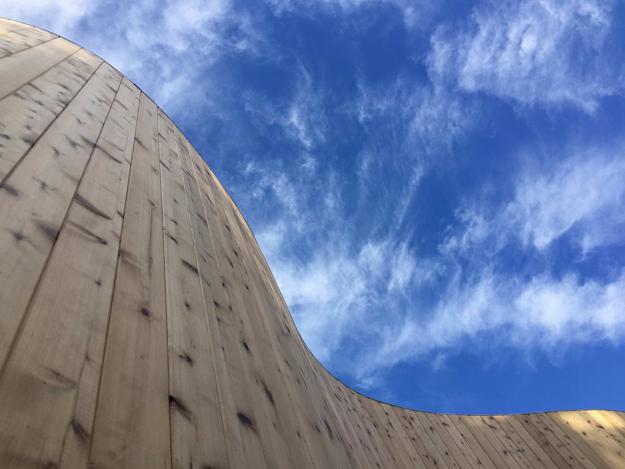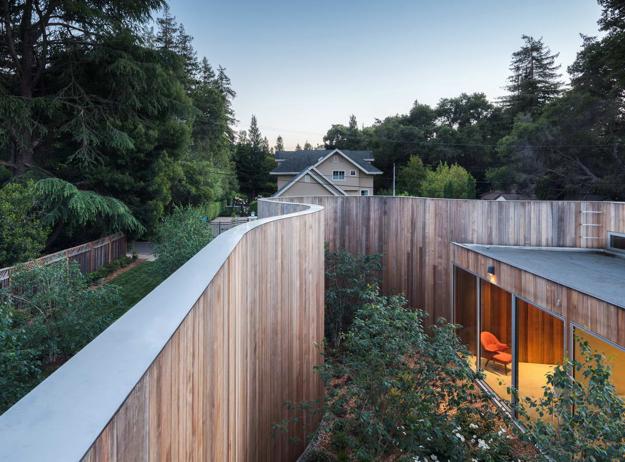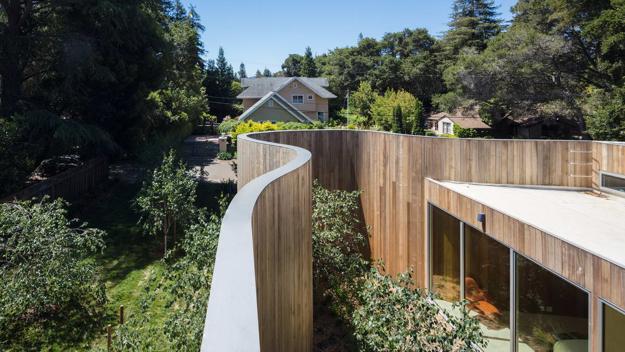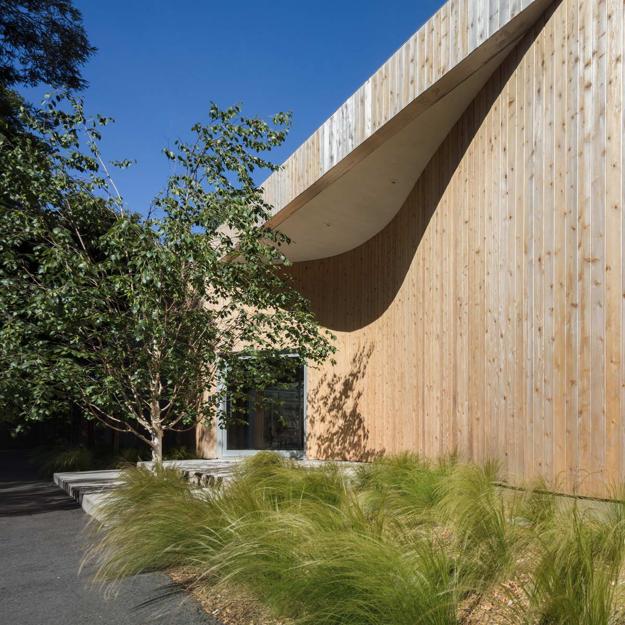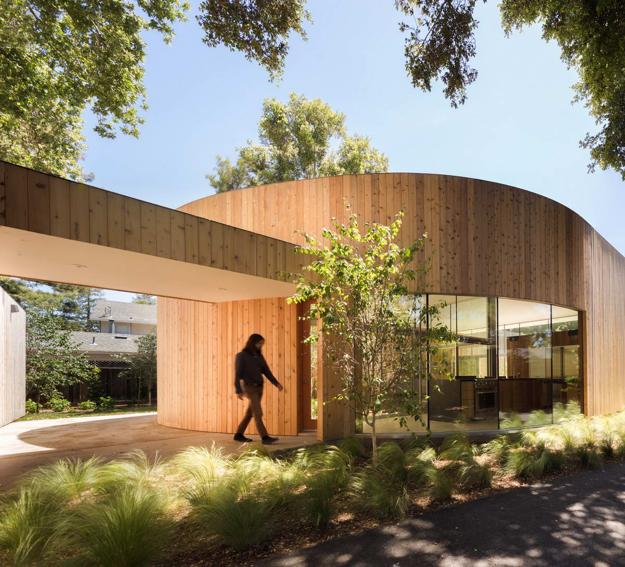 Modern interiors with wooden walls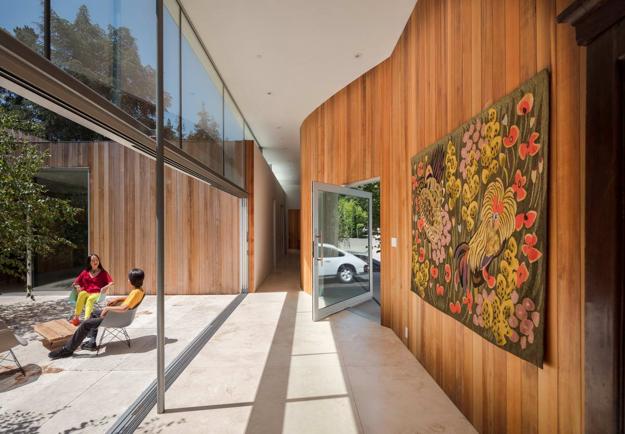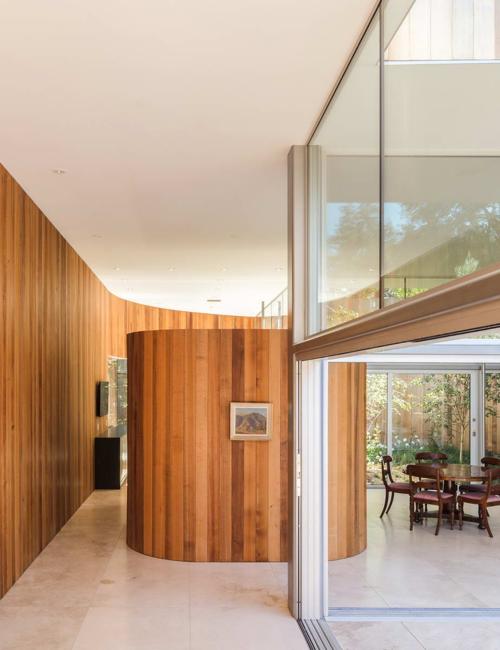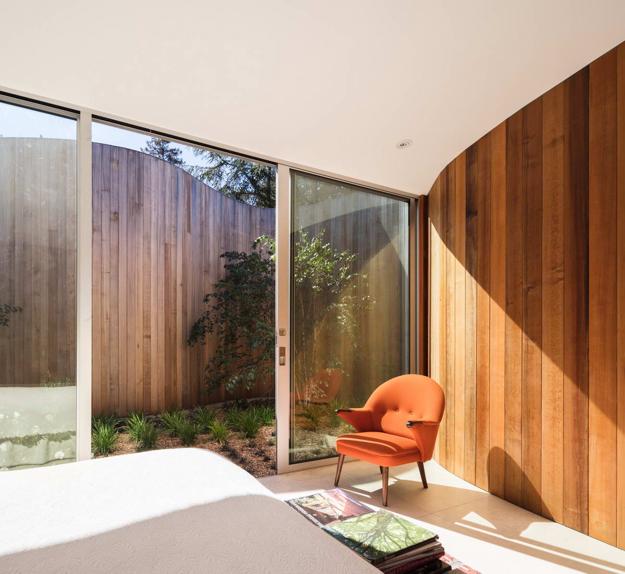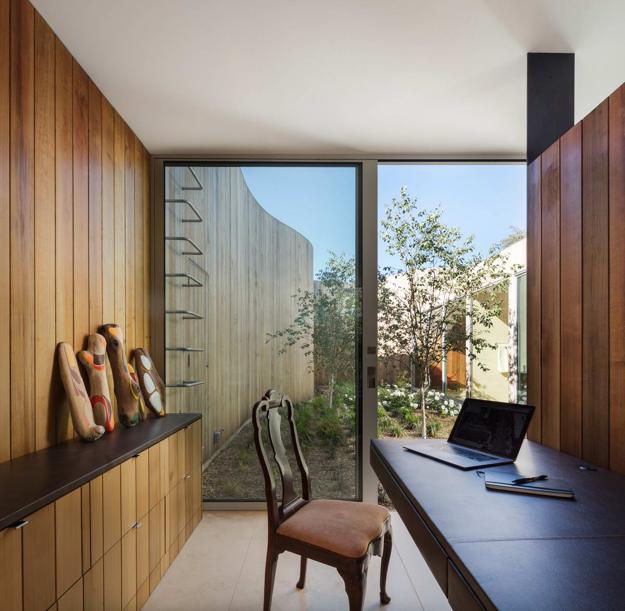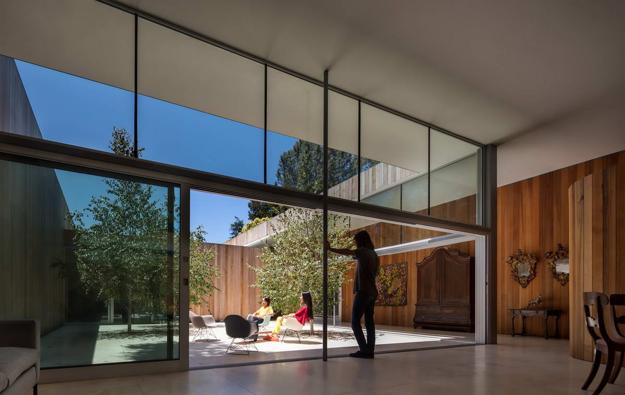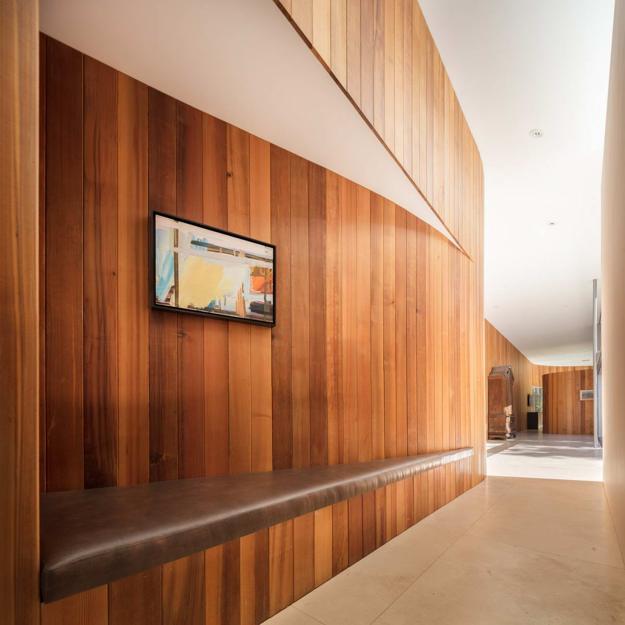 Decorating with glass elements add chic and style to modern house designs. Gorgeous homes with large windows provide attractive and functional...
and enjoy free articles sent to your inbox