30 Space Saving Folding Table Design Ideas for Functional Small Rooms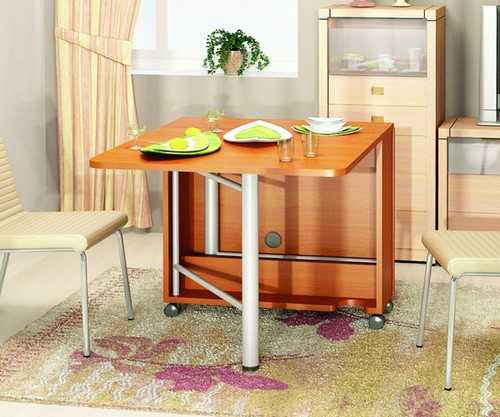 small kitchens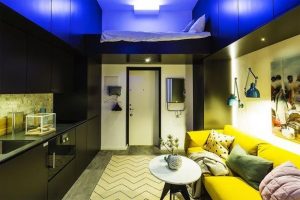 Modern tables that can be folded, sliding, rotating and extendable table parts are creative and practical furniture design ideas, perfect for small rooms in an apartment or home. Traditional and innovative folding table designs add functionality and convenience to small rooms, making your apartment or home feel larger and more comfortable.
This folding table design collection is inspiring, gives great ideas for buying the perfect table for your home and offers can be used for diy furniture design inspirations and projects for improving your small rooms. Folding tables can feature sliding, rotating or extendable parts, and can be made of wood, plastic or metal. They are comfortable to use. Combined with coasters folding tables are even more convenient.
Folding table designs are multifunctional. A picnic table can serve as an additional work surface in a craft room or garage. Folding table designs are useful in small kitchens, balancing narrow and long kitchen designs and providing additional work surfaces or serving tables on wheels.
Folding table design for creative decorating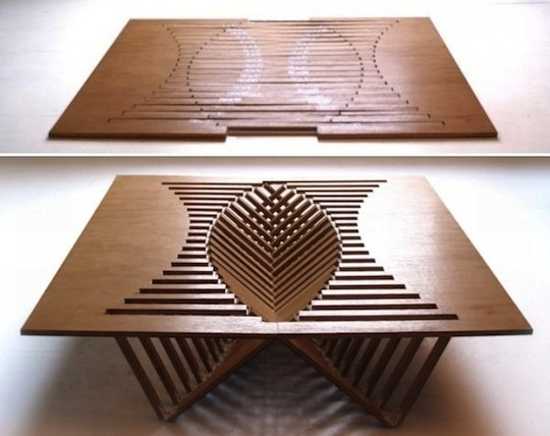 Folding table for space saving interior design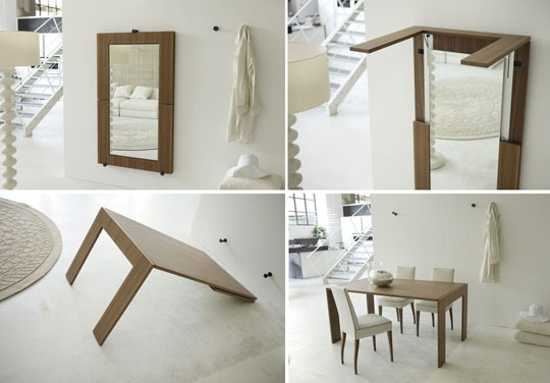 Folding table designs are great for both interior design and decorating outdoor rooms. Folding tables can be attached to the wall, build-in shelving unit, window sill, or bed. Small tables can serve as serving tables with a tray, great for for breakfast in bed. Folding tables look great anywhere, – on a balcony, deck, porch and in a garden.
Bright painted tables or decoration patterns created with stencils are excellent ways to add bold decorative accents to your interior design and decorating, filling your room with energy and enhancing it with unique design. Made of beautiful wood, glass or metal, folding tables make true home decorations, adding eye-catching design to existing home decor.
Folding table designs for small rooms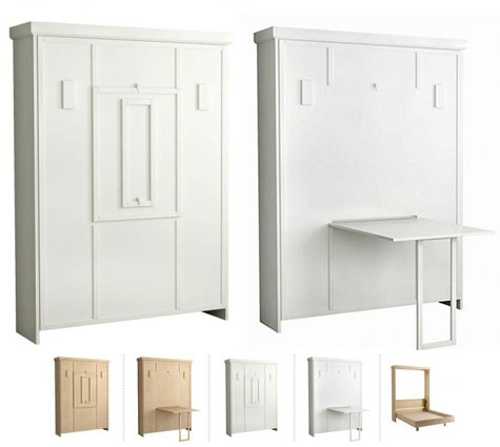 Folding tables are always in style. Functional furniture items make small rooms feel spacious and comfortable. Folding table designs vary in sizes, shapes, materials and styles, creating a timeless trend in modern interior design and decorating small rooms.
Space saving apartment ideas and storage furniture effectively utilizing space in small rooms
21 loft beds in different styles, space saving ideas for small rooms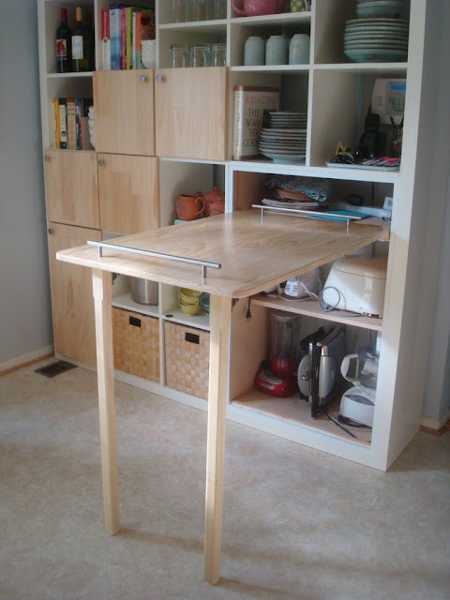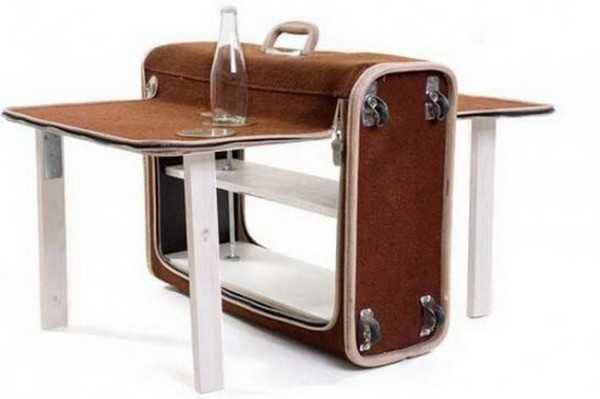 It is possible to find enough space for a small bedroom even in a tiny apartment or home. Here are smart...
and enjoy free articles sent to your inbox