Space Saving Apartment ideas and Storage Furniture Effectively Utilizing Space in Small Rooms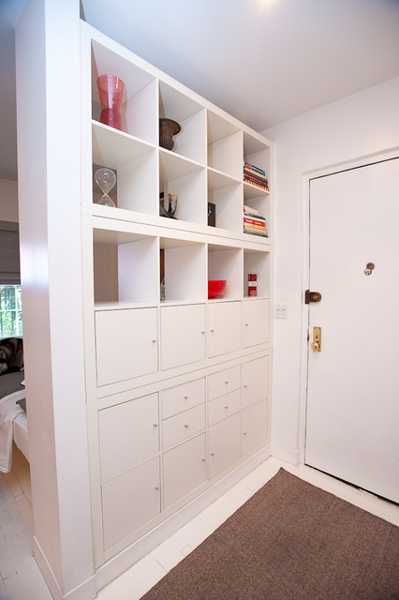 Room divider with storage shelves, space saving apartment ideas and storage furniture for small rooms
storage furniture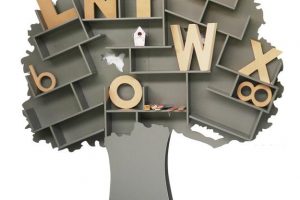 Space saving furniture that effectively utilizing space in small rooms is an excellent decorating choice for small apartments and tiny homes. Light contemporary furniture design or built-in storage, combined with simple organization and light paint, wallpaper patterns and furnishings in light neutral colors create beautiful modern interior design and decor that feels airy and stylish.
White decorating ideas, that include interior paint for ceiling, walls and furniture, decor accessories in white and off-white colors, efficient lighting and space saving furniture design make studio apartments and cozy small homes, tiny bedrooms and home offices look attractive, comfortable and spacious.
Contemporary storage furniture made of plastic, metal and bent plywood are light and convenient. Folding, transforming and multifunction furniture designs create additional storage spaces and add elegant organization to modern interior design in small rooms.
Space saving ideas and storage furniture for small rooms
Staging home interiors, entryway designs for small spaces
Space saving decorating, functional furniture for small spaces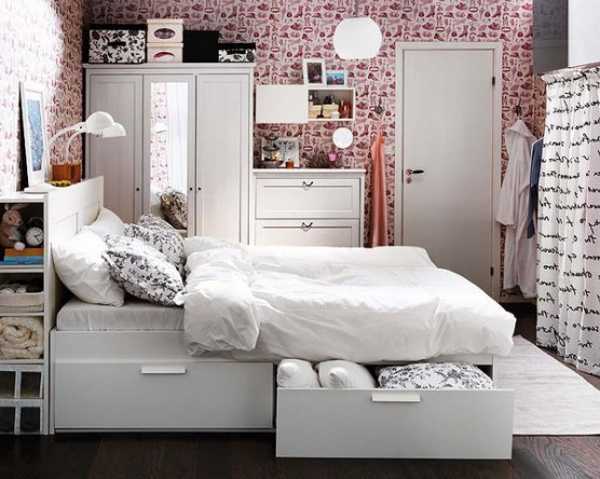 Folding sofas, desks and chairs, loft beds and sliding beds, beds with storage drawers and contemporary wall storage ideas help to save space and effectively utilize it in small rooms, while adding contemporary flare to modern interior design.
Multifunctional furniture and transformer design ideas bring exciting contemporary furniture that are excellent for small rooms. Modern coffee tables that turn into dining tables or ottomans that have storage inside and can be used as coffee table are just a few small apartment ideas to create decluttered, light and airy rooms.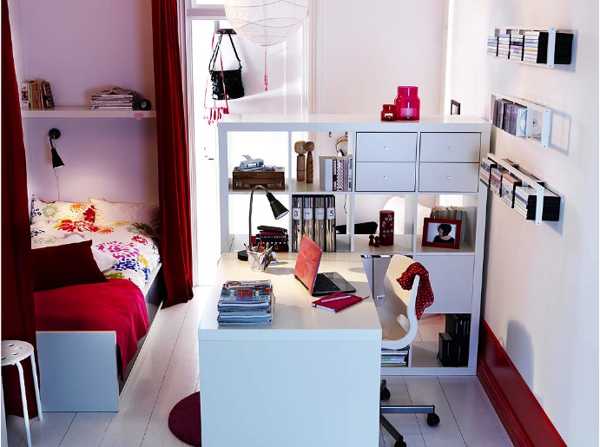 Choose traditional or contemporary furniture that are 2-in-1 or 3-in-1, sets of side tables in different sizes, folding and stackable chairs, or footrests, night tables and ottomans with additional convenient storage spaces. Contemporary shelving units and storage cabinets make wonderful room dividers, while providing additional storage spaces in small rooms.
Transformer design ideas, modern furniture for small spaces
21 loft beds in different styles, space saving ideas for small rooms
Storage organization is an especially important matter for decorating small rooms. Contemporary storage and home organizers maximize precious space, offering creative and stylish small apartment ideas and storage solutions for small rooms.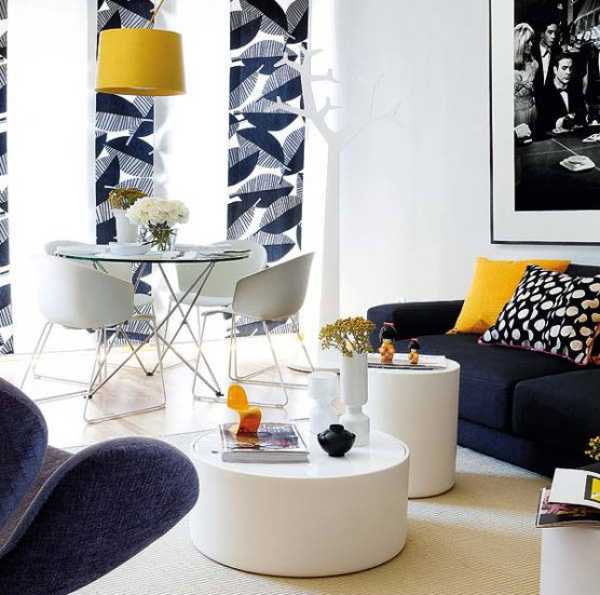 Custom made storage shelves, built-in closets and bedroom furniture are creative ideas that add more space to small rooms, while give your home interiors unique personality. Contemporary shelving units and storage cabinets can be arranged or built-in the walls around the door, offering compact storage space for books or creating a lovely display of attractive storage containers and baskets.
22 space saving bedroom ideas to maximize space in small rooms
Creative storage furniture design, space saving ideas for chairs
Storage boxes under the bed and headboards with shelves, built-in bedroom furniture and night tables with spaces for storage baskets are other decorating ideas for small rooms that organize your home interiors, while adding more comfort and spaciousness to your living spaces.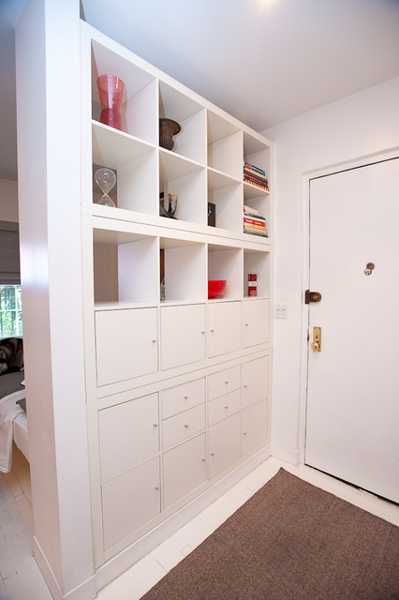 More from apartment ideas

Unusual interior design is exciting and inspiring. We can wonder how people get their ideas for creating an original interior design,...
and enjoy free articles sent to your inbox