Creative Storage Furniture Design, Hollow Chair and Lost In Chair Space Saving Ideas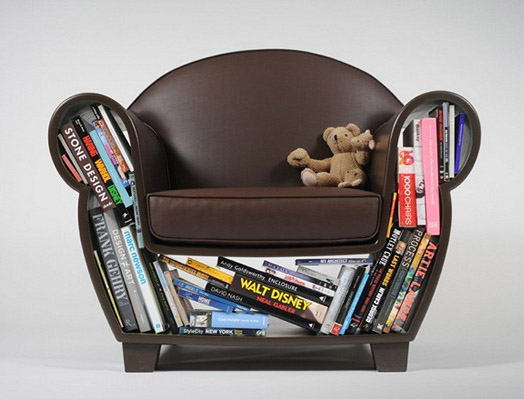 Contemporary chair with a shelf unther seat in brown color
storage furniture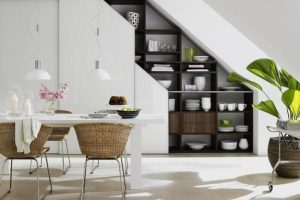 Creative storage furniture design makes small rooms look unique and interesting. Simple and practical space saving ideas increase small rooms visually, creating more comfortable, functional and attractive home interiors.
Unusual Hollow Chair design is excellent for small rooms. Hollow Chair, made of leather-like vinyl fabric in deep brown colors is practical and easy to clean. Hollow Chair design offers the comfort of a traditional arm chair, luxurious material and creative storage solution for books and toys.
Hollow Chair from designer Judson Beaumont gives a chance to organize small items, books and kids toys, which are usually scattered around the room. The bottom shelf is a convenient  and practical, and chair design is looks amazing.
Space saving furniture for small rooms
Space saving furniture design ideas for small rooms
Two contemporary chairs with unusual storage solutions
Contemporary chair with a shelf unther seat in brown color
Creative storage furniture design, Hollow Chair
You can keep remote controls, DVDs, magazines or craft supplies, organized in attractive boxes and baskets, under the seat. The chair shelf can be used for throws and decorative pillows storage also. Books and kids toys are another items to store under the chair seat. Small pets will like the shelf too.
Hollow Chair is a bright storage solution fr small rooms. Made of 618 individually cut pieces of plywood, the chair presents wonderful space saving furniture design for small rooms. The blend of flexible and strong Baltic birch wood and contemporary vinyl furniture upholstery fabric create attractive, simple and elegant furniture for small spaces.
Hollow chair design will look great in the nursery and in the living room, providing extra storage space for small rooms. The chair design can make kids rooms decor and family rooms  more organized, spacious and comfortable also.
Lost In Sofa space saving ideas for small rooms
Lost In Sofa chair design looks soft and pleasant. Elegant light gray color and creative space saving ideas make this unusual furniture piece fresh and interesting. The chair is made of 336 small pillows which provide a lot of storage space between them for small books, toys, remote controls, DVDs and magazines.
Lost In Sofa chair design and space saving ideas come from Japanese furniture design studio Daisuke Motogi Architecture. Lost In Sofa chair provide unusual storage for little things,  saving valuable space in small rooms.
The chair is made with classy gray furniture upholstery fabric and composed of little soft cubes, tightly adjacent to each other for creating a comfortable seat. The chair can hols a coffee mug, offering additional comfort for small rooms.
Contemporary chairs
Pink Bomb chair design for chic decor

It is possible to find enough space for a small bedroom even in a tiny apartment or home. Here are smart...
and enjoy free articles sent to your inbox