Recycling Old Wood Doors and Windows for Outdoor Home Decorating

Green Design Ideas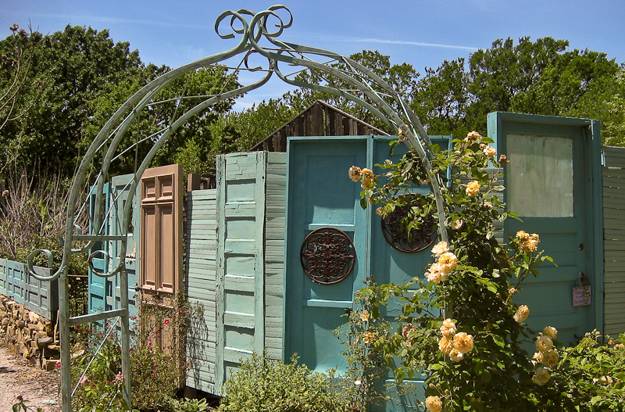 Recycling old wood windows for garden fence
door and decoration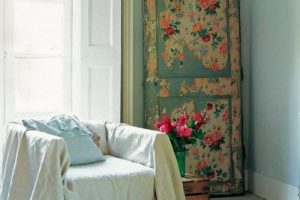 Recycling old wood doors and windows is a great eco friendly project that can create wonderful items for outdoor home decorating. Innovation, Green ideas and creativity can go a long way helping reuse and recycle salvaged wood doors and windows for new, original and interesting items.
Lushome collection of recycling ideas demonstrate how your can turn your old wood doors and windows into garden decorations and create eco friendly, unique, made of salvaged wood and glass backyard designs. These Green ideas are inspiring, attractive, decorative and simple, perfect for DIY outdoor home decorating and garden design projects.
Old, tired-looking wood doors and windows can be transformed into new table tops, bed headboards, stylish room dividers and fashionable decorative screens that add depth to modern interior design, but outdoor home decor created recycling salvaged wood and glass looks truly amazing.
30 modern wall decor ideas recycling salvaged wood doors
Outdoor home decor ideas recycling wood doors and windows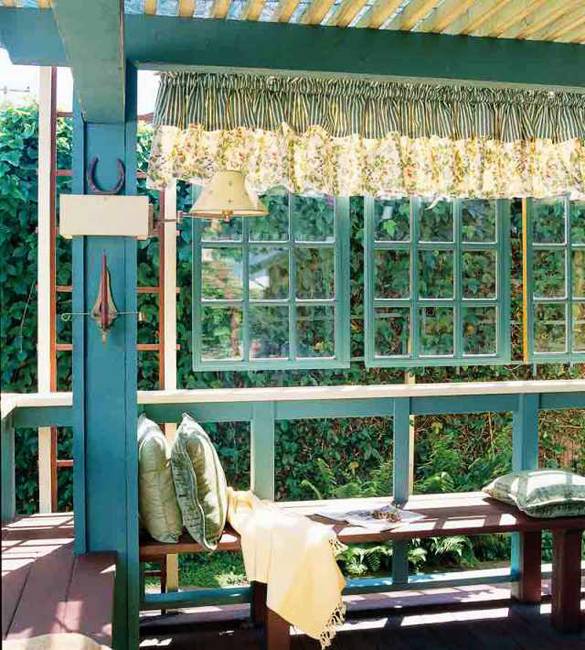 Salvaged wood and glass combination is spectacular. Old wood doors and windows bring beautiful texture and attractive brown, color shades, mixed with gray color tones which enhance the natural feel of outdoor home decor.
Recycling salvaged wood doors and windows can give a stylish appearance to outdoor home decor in vintage style and attractively accentuate eco friendly contemporary home decor ideas.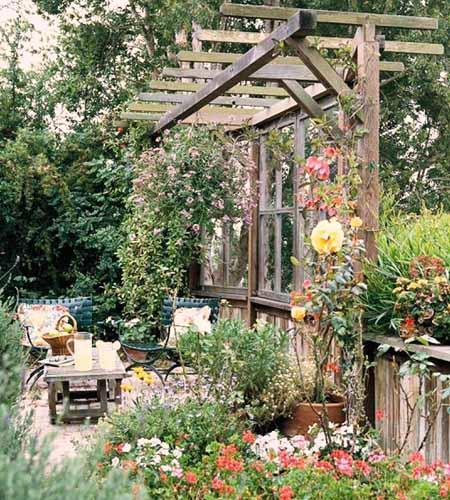 The size and number of old wood doors and windows can define items that can be made with salvaged wood and glass. These outdoor home decorations can be painted in colors to match the rest of your home design and backyard decorating  and decorated in creative ways that reflect your own individual taste.
Salvaged wood and glass recycling for greenhouses and garden houses built with old wood windows
Recycling old wood windows and doors for modern interior design
Salvaged wood and glass are great materials for Green buildings, garden sheds and greenhouse designs. Recycling old wood doors and windows for decorative screens, fence and decorations offer a nice alternative to personalize your outdoor home decor on a dime.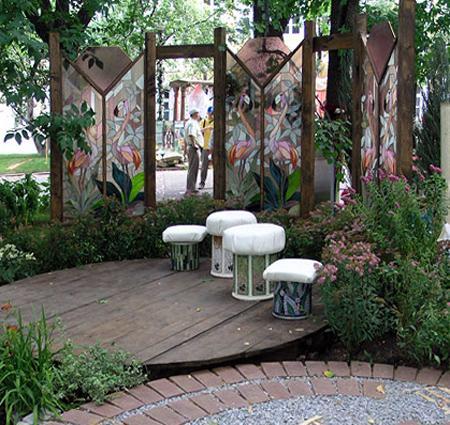 Salvaged wood can be sanded to smooth out the rough edges, then stained in dark or light shades that compliment glass parts and create truly beautiful and unique outdoor home decorations. A finishing with protective coating is a good way of increasing its resilience and protection from damage while preserving its natural look.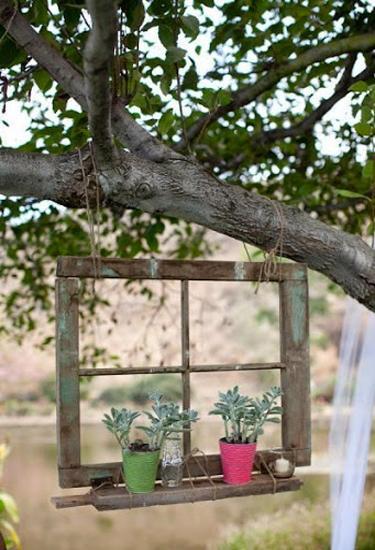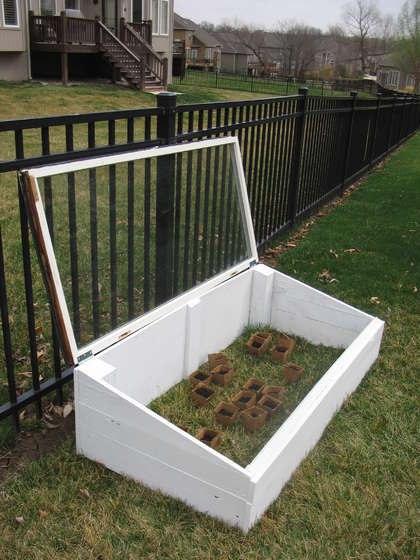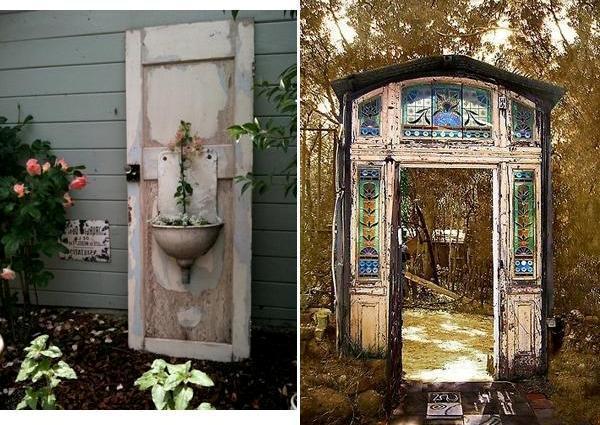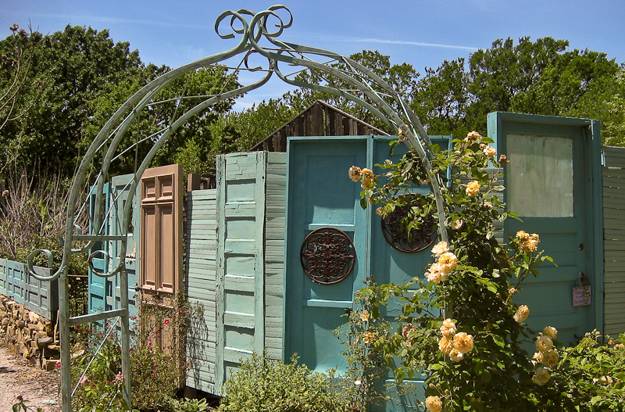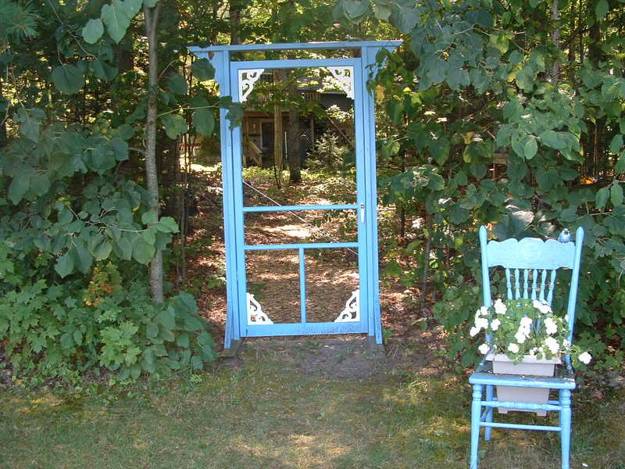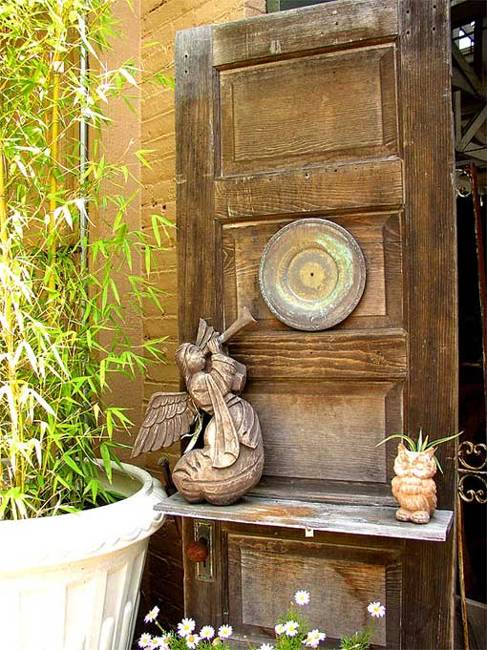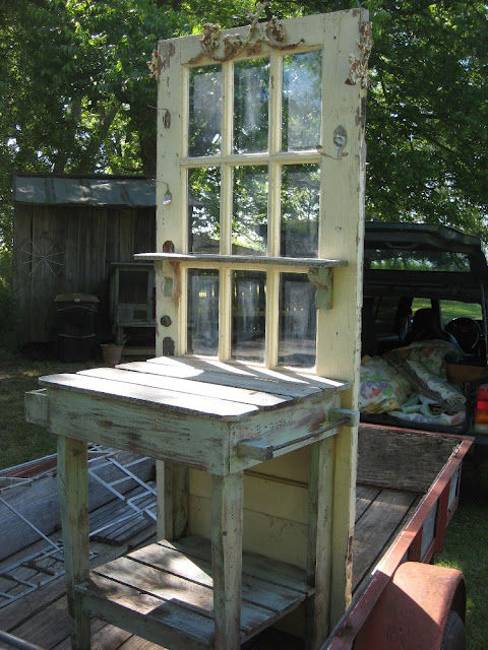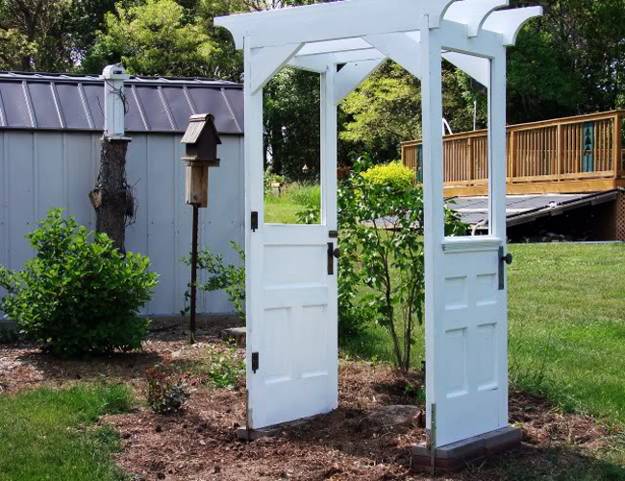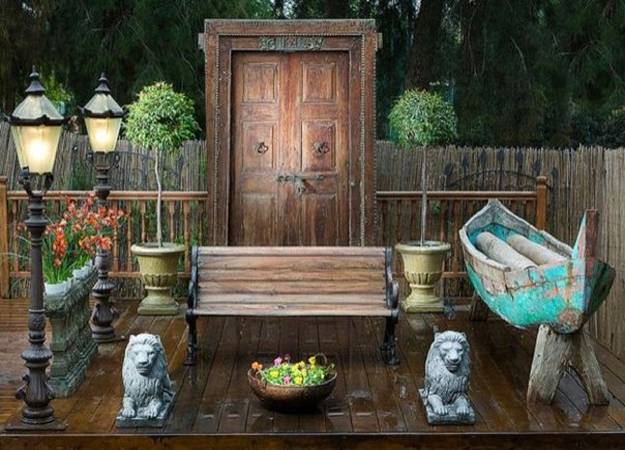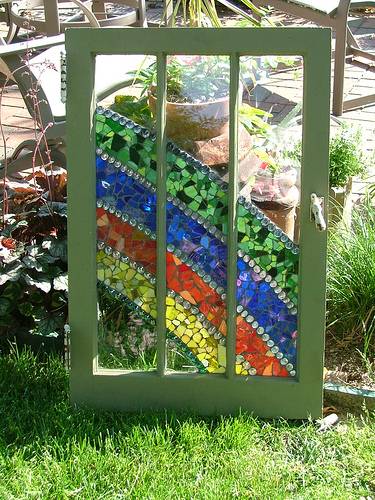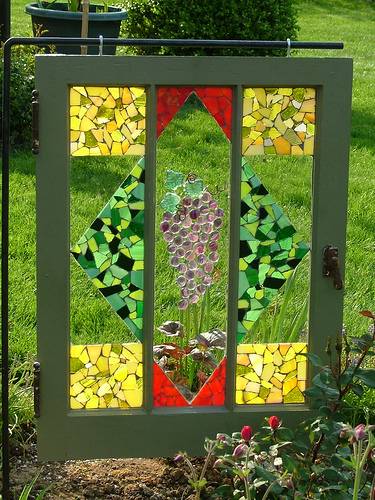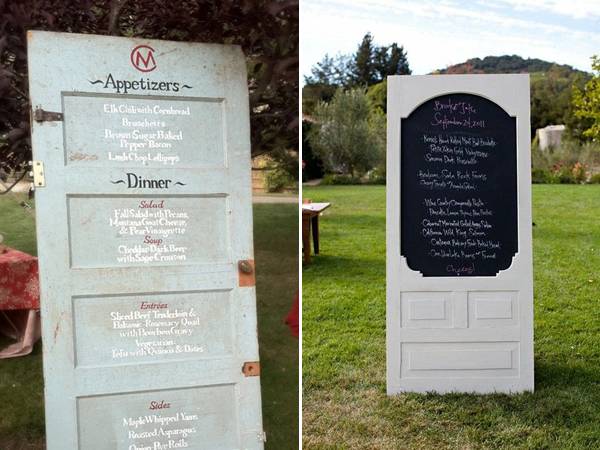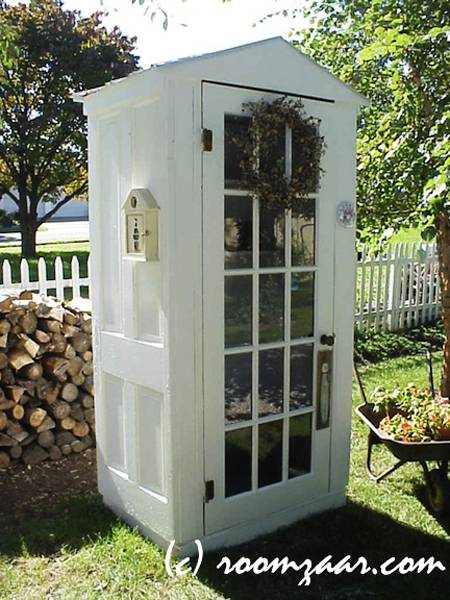 More from decorating with glass

Red Creek House is built on the shores of the picturesque Peconic Bay in Long Island in California. The fabulous, luxurious...
and enjoy free articles sent to your inbox