Glass Recycling for Greenhouse Designs, Garden Houses Built with Salvaged Wood Windows

Green Design Ideas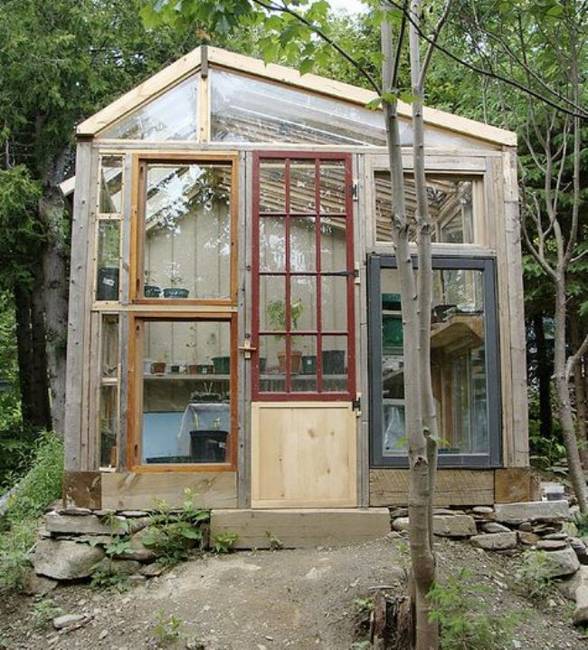 glass recycling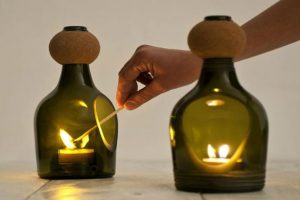 Recycling wood windows for building small garden houses, and greenhouses helps save the environment and money. Summer is a wonderful time to declutter homes, get rid of junk, organize and recycle. Creative ways of recycling wood windows offer fabulous ideas to reuse salvaged wood that you may have after your home renovation, and create a functional and unique small garden house or greenhouse for growing plants and flowers.
Salvaged wood window frame is a great wall decoration. Old photographs and old wood windows seem to be two things people find charming, familiar and nostalgic. These handmade wall decorations are great for adding unique vintage vibe to modern homes, cottages and garden houses. Salvaged wood windows with pictures provide a nice, colorful, textured and unique backdrop and brightens up your home decorating with memories.
Wooden windows are an excellent material to reuse and recycle. There are many attractive ways of recycling wood windows for table tops, wooden frames for pictures and painting artworks, hanging kitchen or home bar shelves and wall decorations. This Lushome collection demonstrate how to reuse and recycle salvaged wood windows for building garden sheds, play houses, large and small greenhouse designs.
33 DIY ideas to reuse and recycle wood pallets for home decorating
Salvaged wood and glass recycling for outdoor home decorating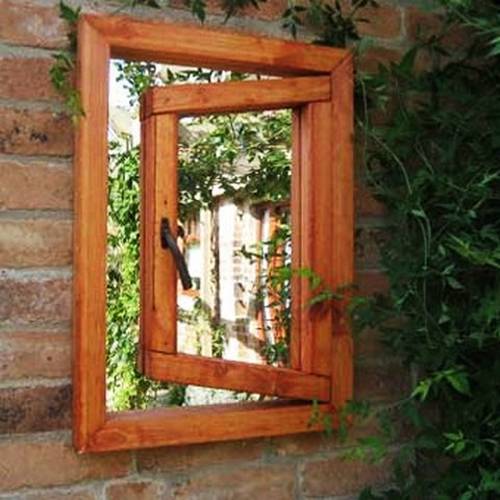 Salvaged wood from old windows can be used for creating unique coat racks, bed headboard designs and pot racks for kitchen storage. Natural ropes or metal chains and rods look fabulous with old wood windows, complimenting designs recycling salvaged wood.
Old wood window tabletop is another small DIY project recycling salvaged wood from your home renovation, but building a garden house or an outdoor bedroom in your garden with old wooden windows is a truly unique Green idea.
If you replaced lots of windows, you can reuse and recycle them for small greenhouses and even a glass fence that improve your outdoor living spaces and add one-of-a-kind-details to backyard and garden designs.
Cheap ideas and salvaged wood for small budget interior design and decorating
Salvaged wood and household clutter recycling for rustic wood birdhouse designs
You can save lots of money on yard landscaping while personalizing your outdoor living spaces with salvaged wood windows. Creating a garden house in vintage style is an amazing DIY project that add a comfortable and bright space to your home.
Wood and and glass recycling for greenhouse designs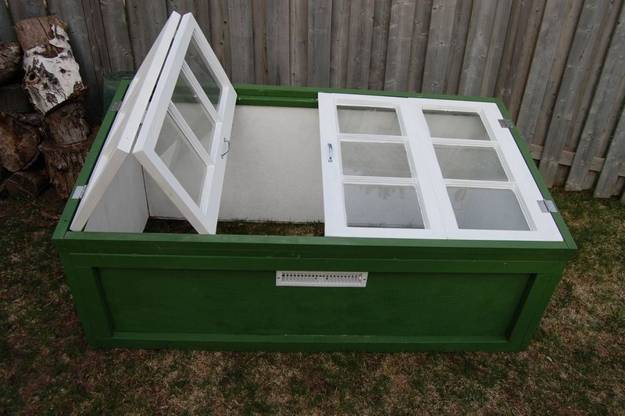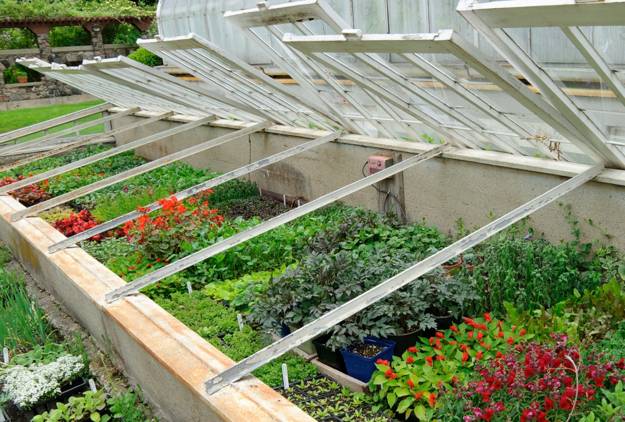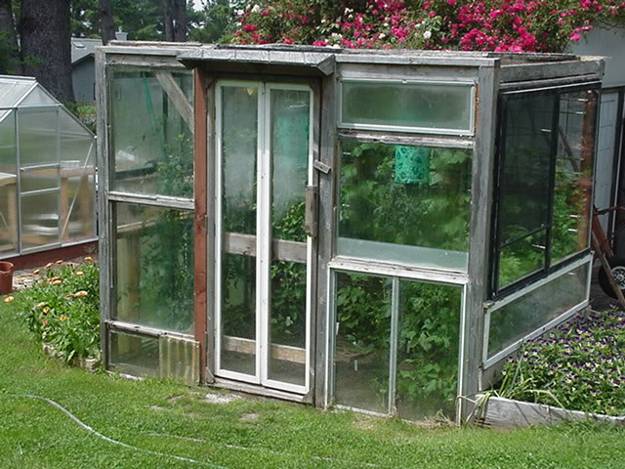 Salvaged wood and glass recycling for garden houses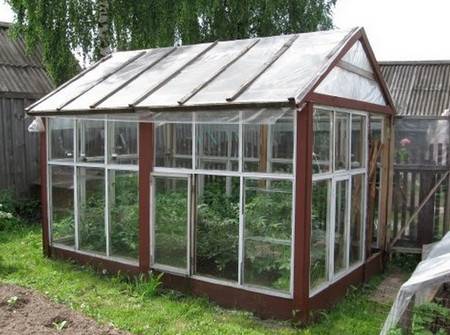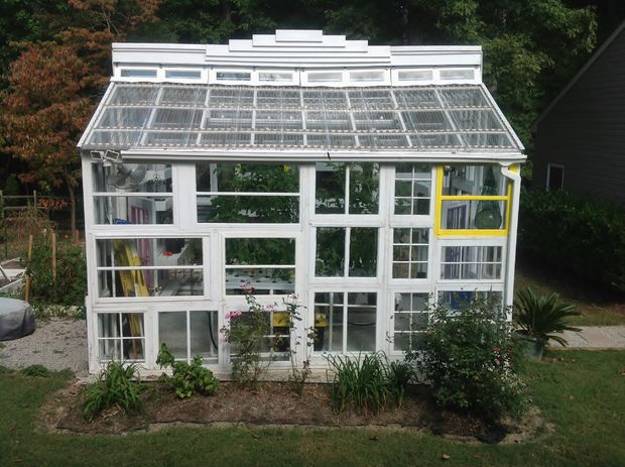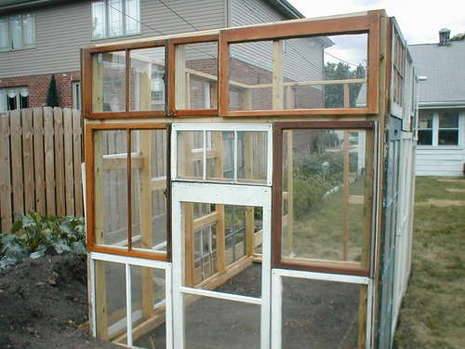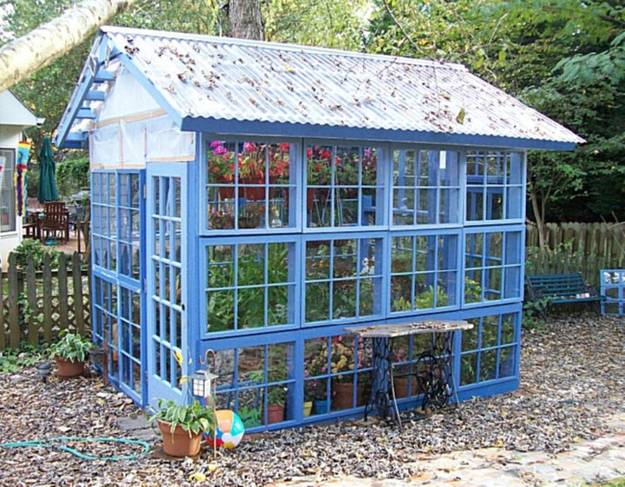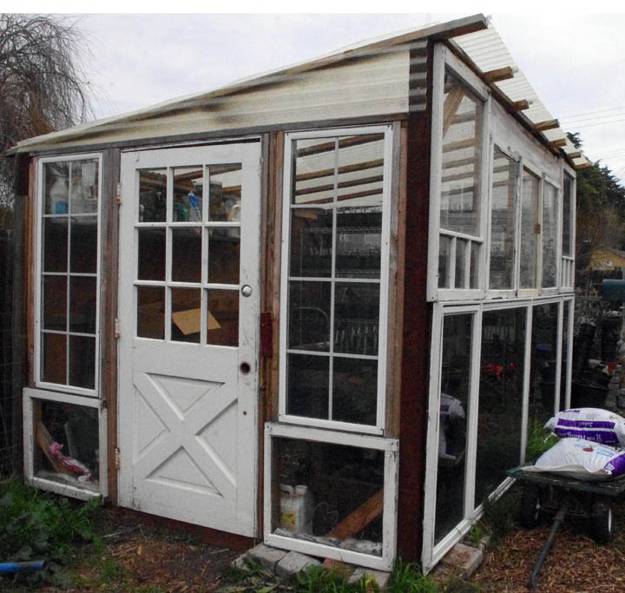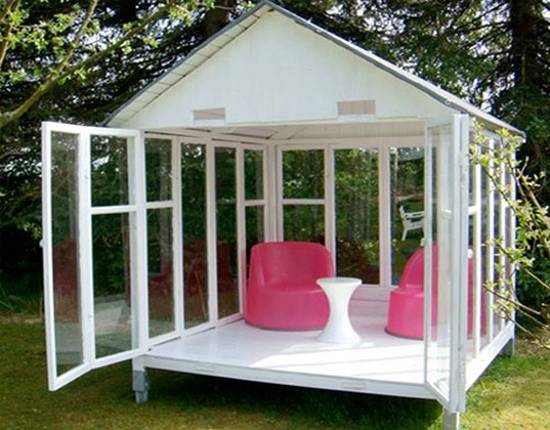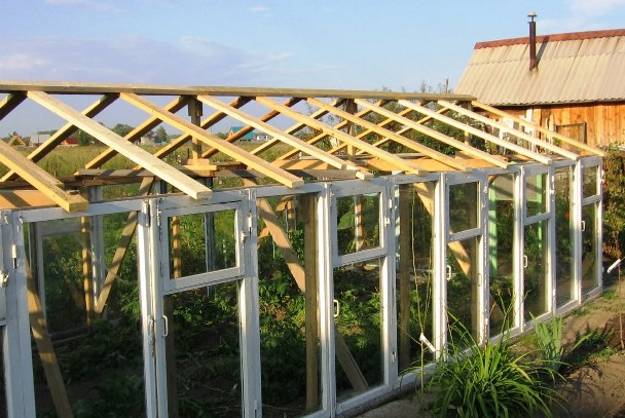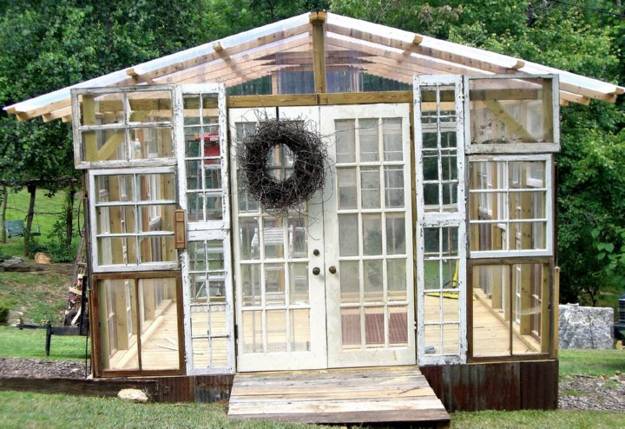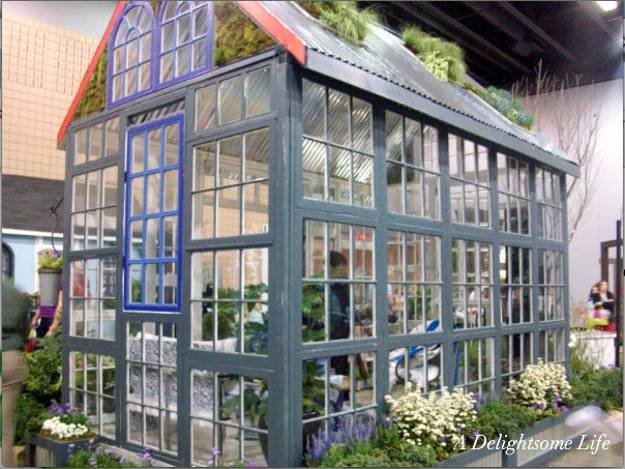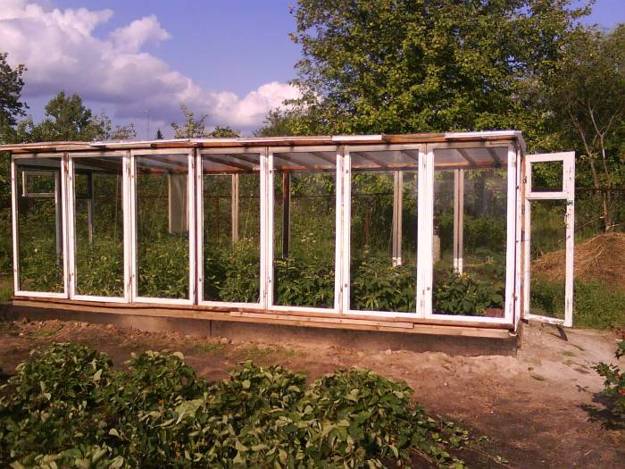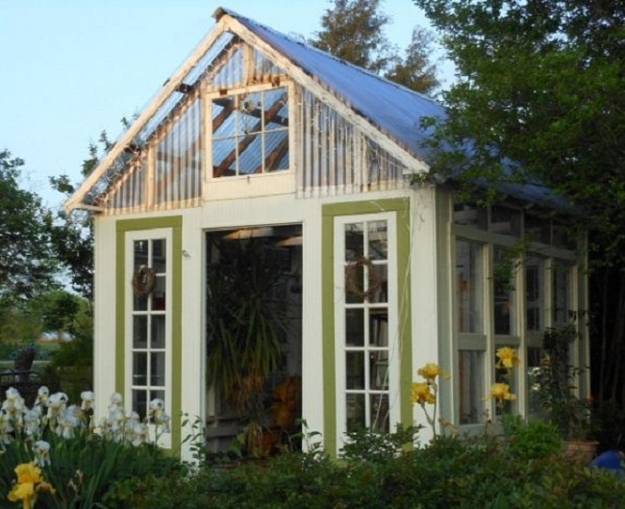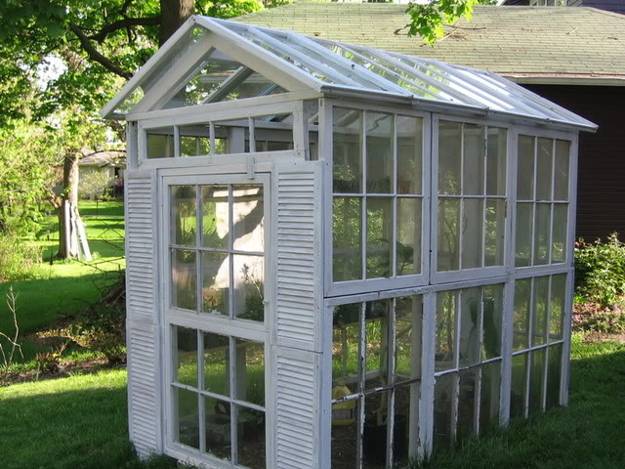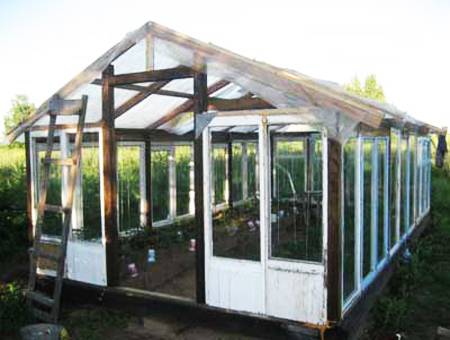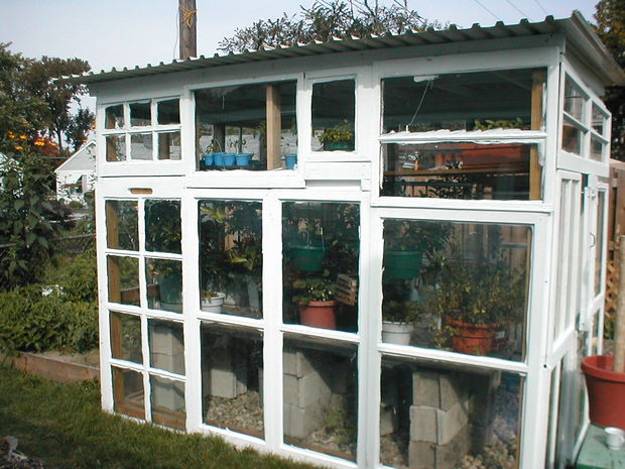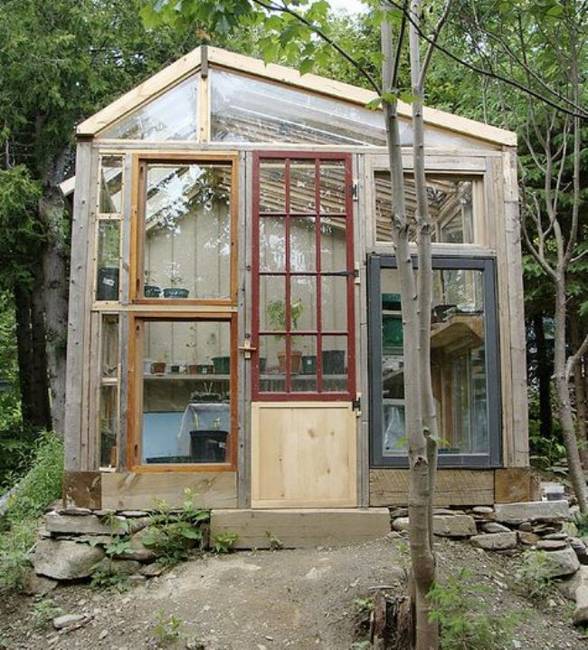 There are hundreds of reasons to recycle metal parts, old cookware, wires, tools for creating unique designs and decorating your office...
and enjoy free articles sent to your inbox