Gorgeous Blue Colors for Summer Decorating Inspired by Peaceful Beach Themes

Blue Room

Room Colors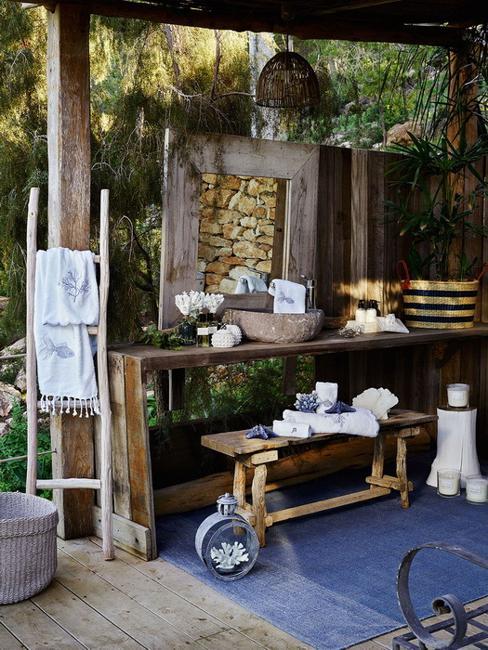 bedding sets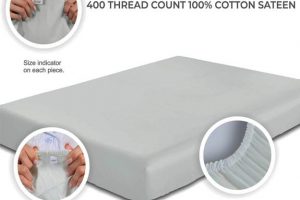 Interior decorating color schemes with blues are modern, peaceful, and elegant. Inspired by beach colors, gray and beige look fabulous with whites, light-blue color tones, and deep blue hues. Suitable for any room, blues and white offer fantastic decor ideas for outdoor living spaces. Textiles, bedding fabrics, and table decorations in blues are gorgeous and inspiring.
The color scheme with blue and gray reflects an easy-going beach vacation vibe. Beige and classic white work beautifully with the blue-gray color combination. Stripes and floral designs in blue are perfect patterns for relaxing and elegant home decorating. Gray-beige-blue color schemes feel soothing, providing modern color combinations for bedroom decorating inspired by the beach theme.
Summer decorating ideas for outdoor rooms, Mediterranean terrace decor
Summer decorating with blue paint colors
Summer house design, airy small rooms with nautical decor
Beach theme, summer decorating ideas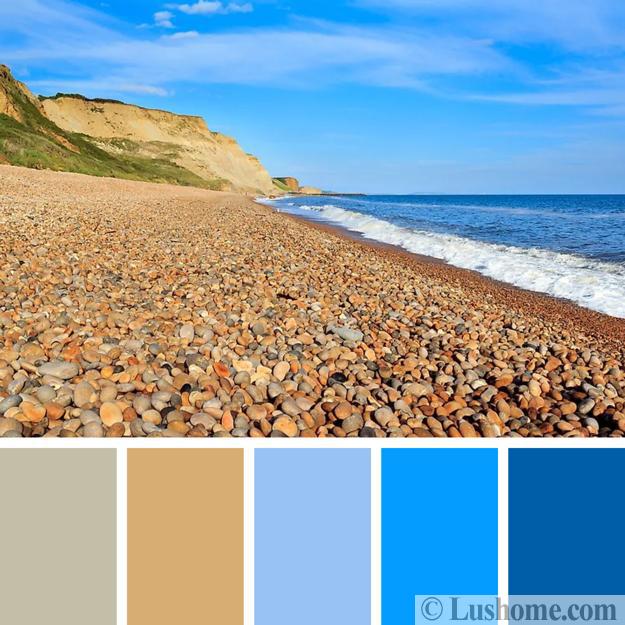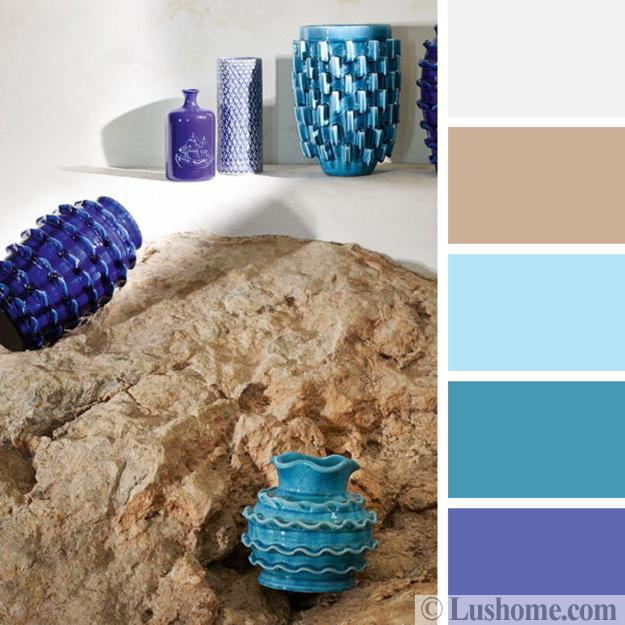 Blue color schemes
Bright accents, beautiful summer decorating ideas
Inspiring summer decorating ideas, neutral colors, natural materials
Relaxing and stylish grayish-blue color schemes
Neutral gray color tones and warm beige complement blues and make the color scheme look natural and balanced. These colors you can see on a beach where pebbles mix with sand and waves present beautiful blue colors. The beach color scheme with warm beige and cool gray reminds us of a romantic tropical paradise, a peaceful day on the beach with white clouds in the sky and deep blue colors in water depth.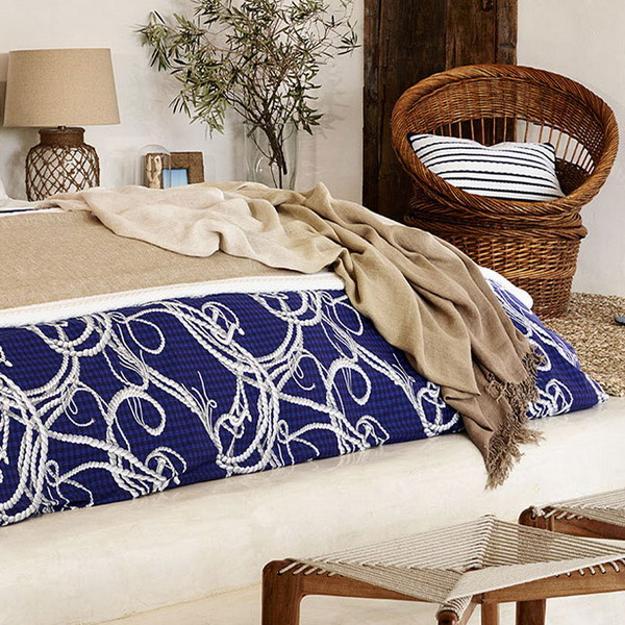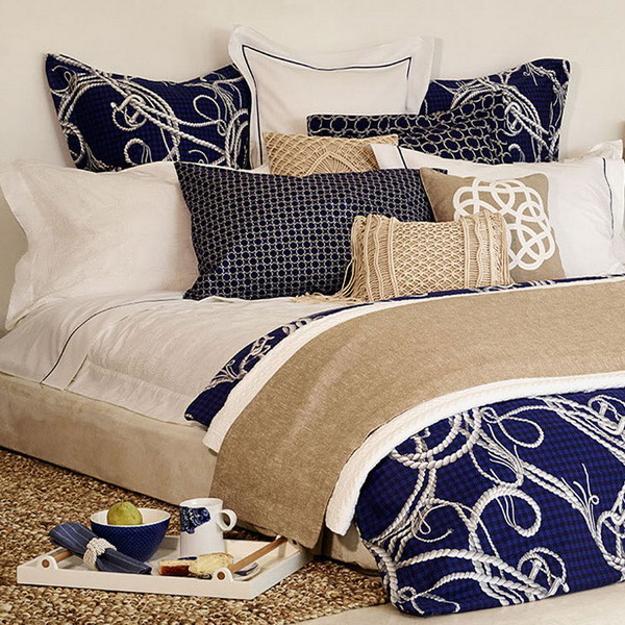 Gray and beige are neutral colors and are timelessly modern and elegant. Bright whites are exciting, and beige is more complex than cream create great backgrounds to pop a blue color. Seashells and pebbles are a fantastic inspiration for adding neutral hues to blues and enhance the color scheme with a sparkle of white.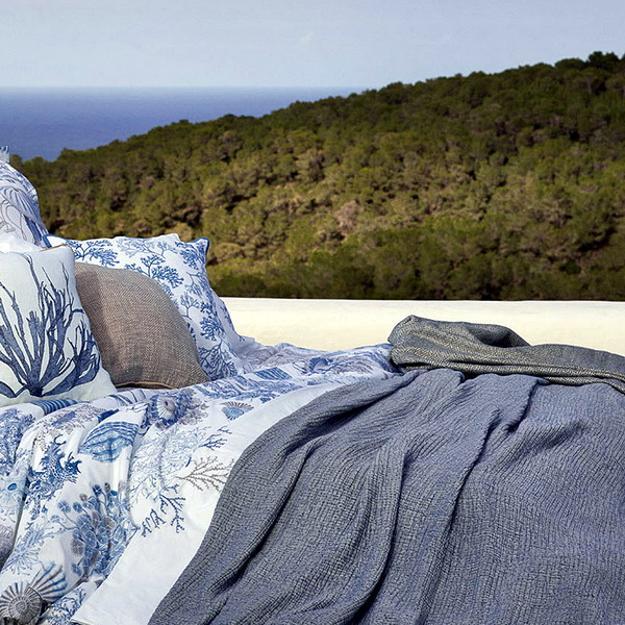 Seaside-inspired color schemes with pale blue, turquoise blue, and deep blue colors feel wonderfully relaxing and can bring a spa-like atmosphere into outdoor rooms and interior decorating. Ocean blue colors add chic and style to bedding fabrics and decoration patterns. Perfect for dining room and bedroom decor, beach-inspired blue color schemes are excellent for summer decorating. Relaxing blue color combinations that include turquoise and deep blue create a resort-like ambiance.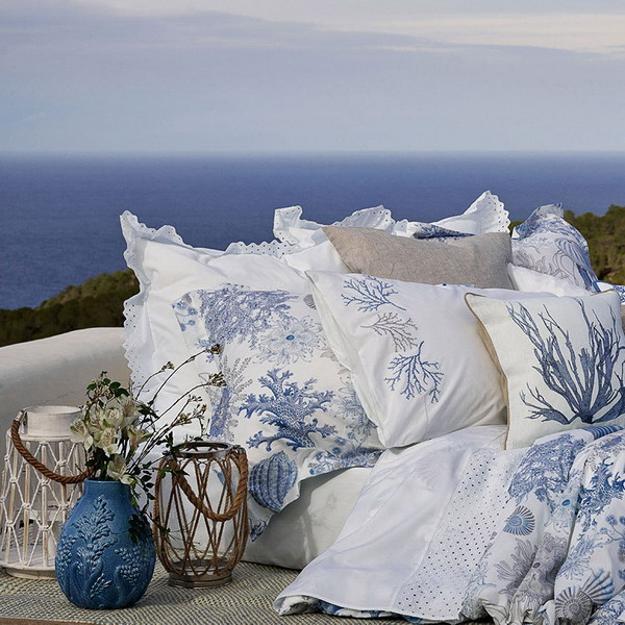 Unique accents inspired by the nautical theme
Ropes, nautical ornaments, prints, and tied knots are stylish accents, perfect for summer decorating inspired by the nautical theme. Blue and white color combinations come with decorative fabrics, vases, candleholders, and tableware. Coasters for hot dishes made of twisted rope beautifully complement the color palette, enhancing it with a warm beige.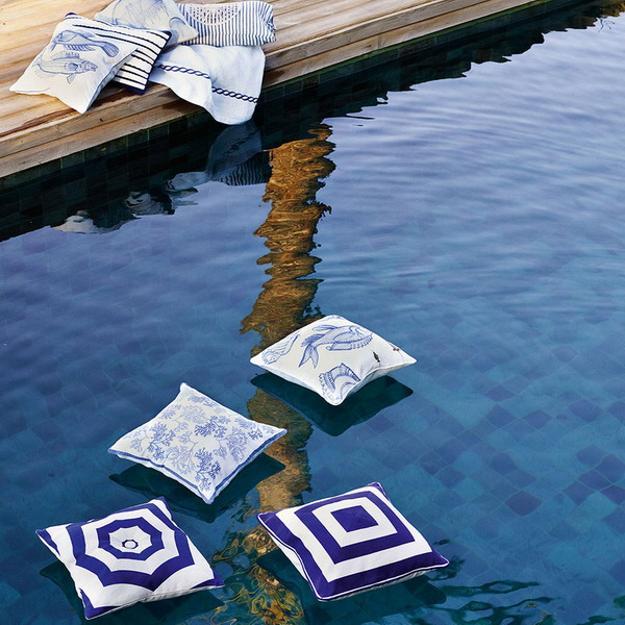 Traditional nautical decor theme brings shells, small ships, pebbles, driftwood pieces, and blue colors symbolizing the sea waves. However, creative prints, seagrass images, coral images, wavy patterns, and elegant stripes open new horizons for the nautical-themed decor.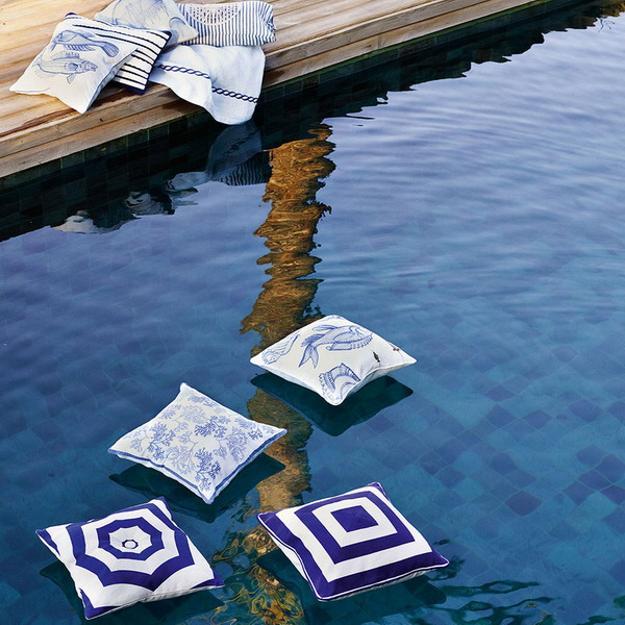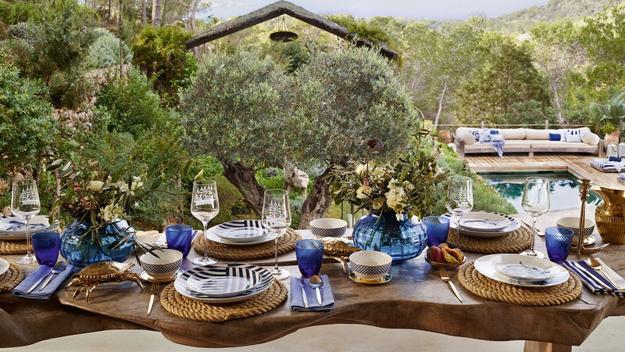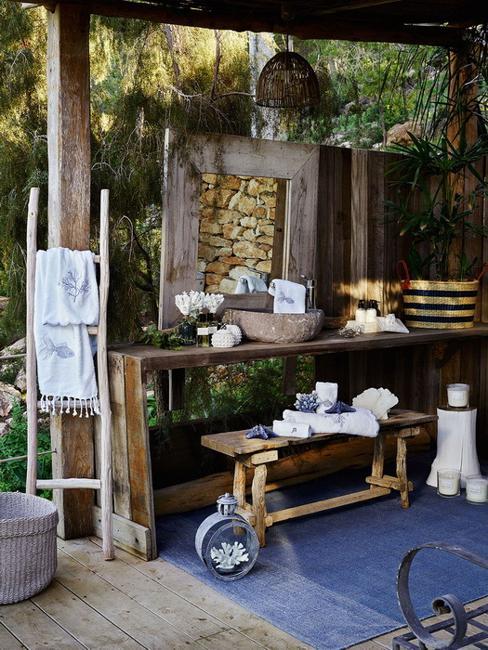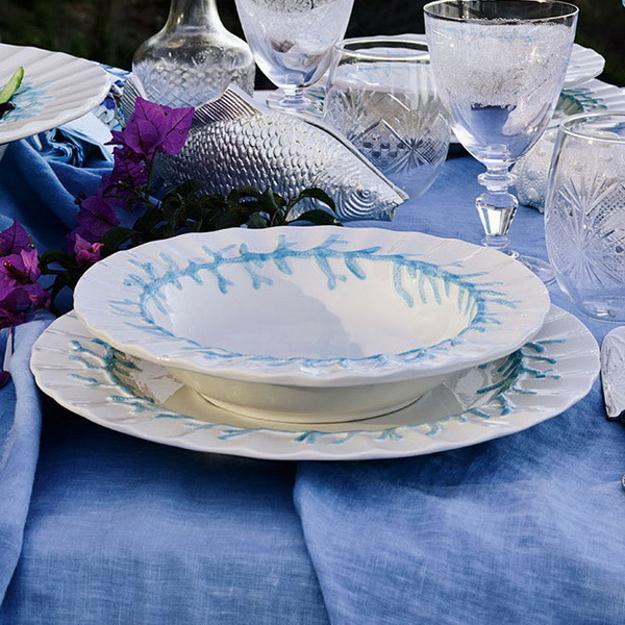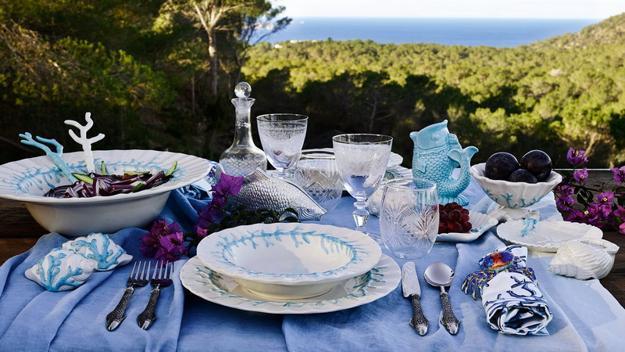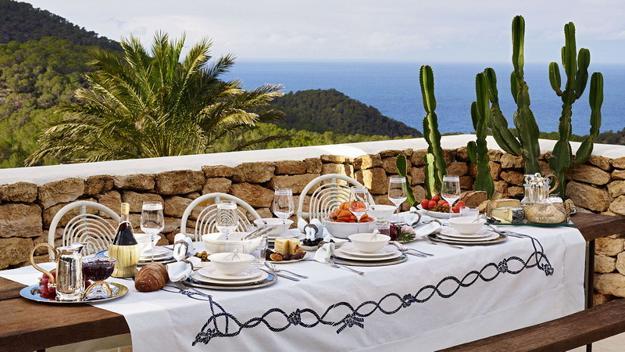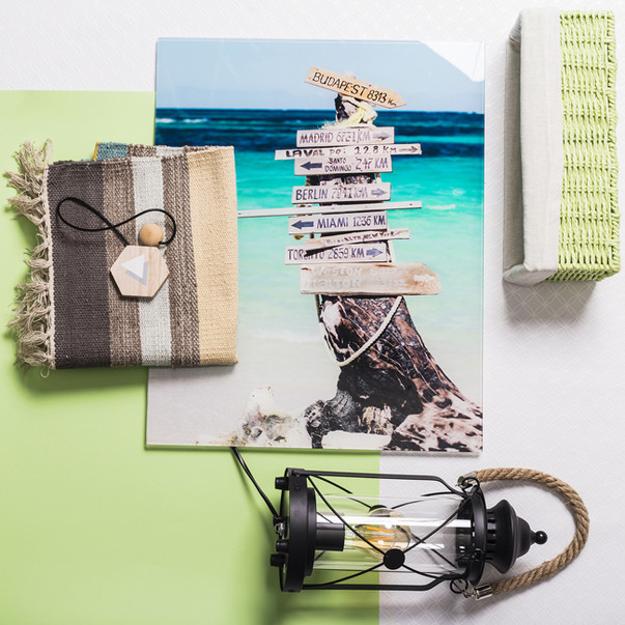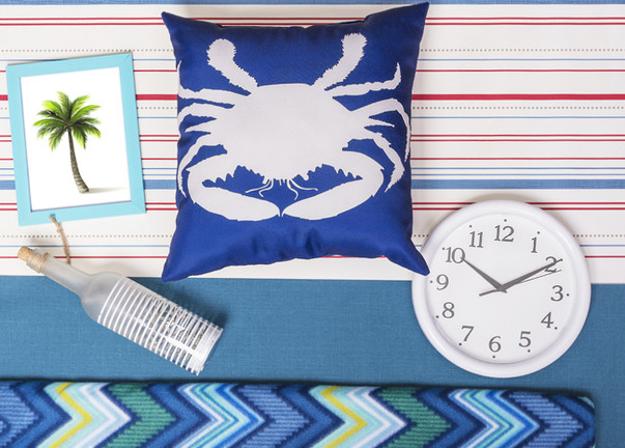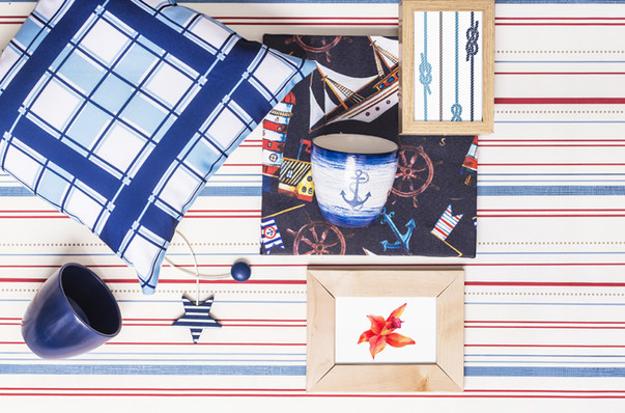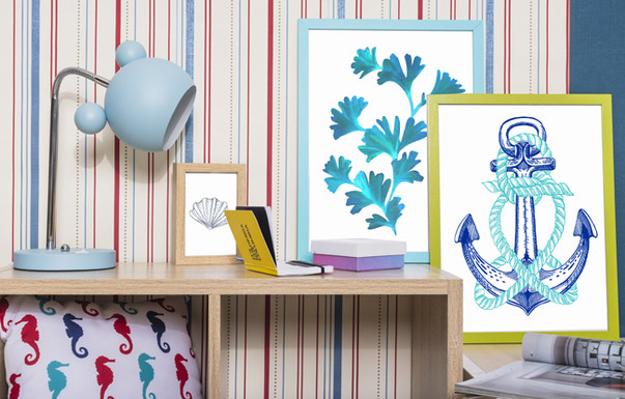 Here is a new design concept of Ibis Hotel in Sao Paulo, Brazil. The contemporary and original interior design invites everyone...
and enjoy free articles sent to your inbox