Cheap Ideas and Salvaged Wood for Budget Conscious Modern Interior Design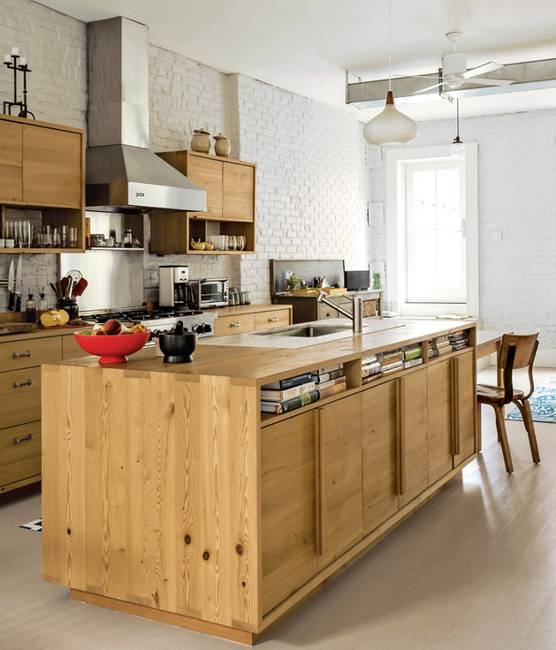 Salvaged wood kitchen island, low budget and modern interior design ideas
Cheap ideas and recycled materials combined with creative and attractive solutions can create beautiful, comfortable and modern interior design. Lushome presents a great project, creative redesign solutions and budget-conscious ideas from MADE that create modern interior design by using surplus materials, reclaimed aluminum, marble and salvaged wood.
A fabulous large kitchen island was made using re-milled Douglas Fir beams. A bookcase for cookbooks is added right where a cook needs it. The salvaged wood looks perfect against the white brick walls, creating spacious, functional and modern kitchen design with a character.
The Brooklyn-based MADE design company created this beautiful family home with comfortable and bright interior design. Budget-conscious decisions, recycled materials and modern interior design ideas are blended into a stunning home renovation and interior redesign project Dwell, www.dwell.com/.
Green wall design with salvaged wood and decorative Corten steel in California
Modern interior design with salvaged wood, eco friendly Guest House in Taiwan
Modern interior design with salvaged wood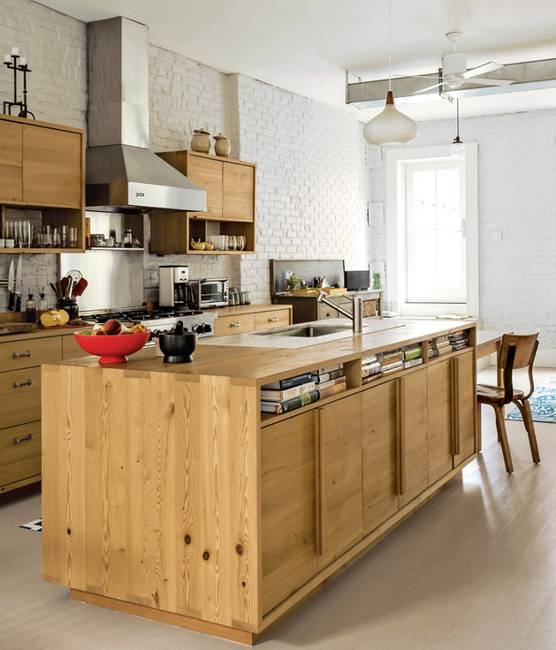 Salvaged wood was creatively utilized, and turn living spaces into very interesting home interiors. Recycled materials and white decorating ideas look fabulous together, emphasizing textures. The Carerra marble around the kitchen sink is also made with reclaimed material.
The marble piece came out of a previous renovation. An attractively decorated with aluminum sliding bathroom door looks spectacular and unique. The door decoration was created with a digital laser cutter. The door is suspended on a track and slides easily at the light touch.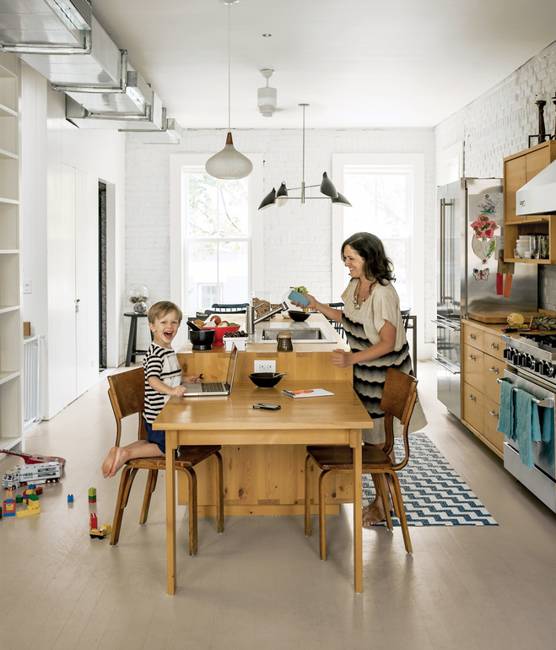 Reclaimed and recycled materials, salvaged wood and metal add eco friendly feel to modern interior design ideas that do not sacrifice the beauty while offering budget-conscious solutions for home renovation, interior redesign and decorating.
Modern interior design with reclaimed wood and rustic decor in country home style
Modern home decorating with reclaimed wood, 14 artistic recycling wood ideas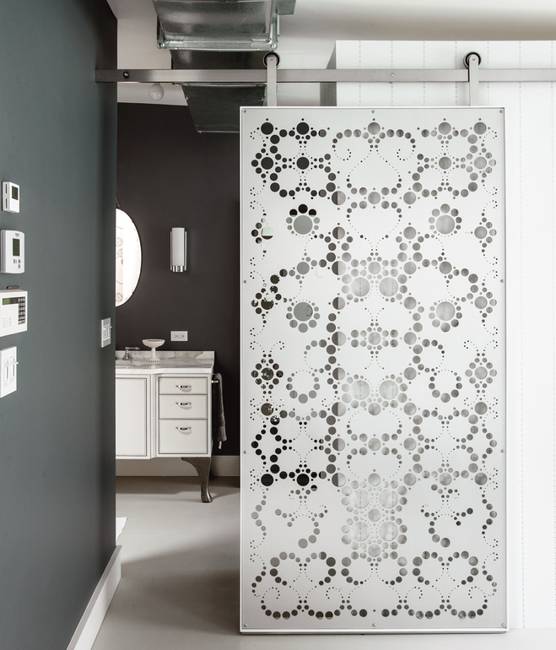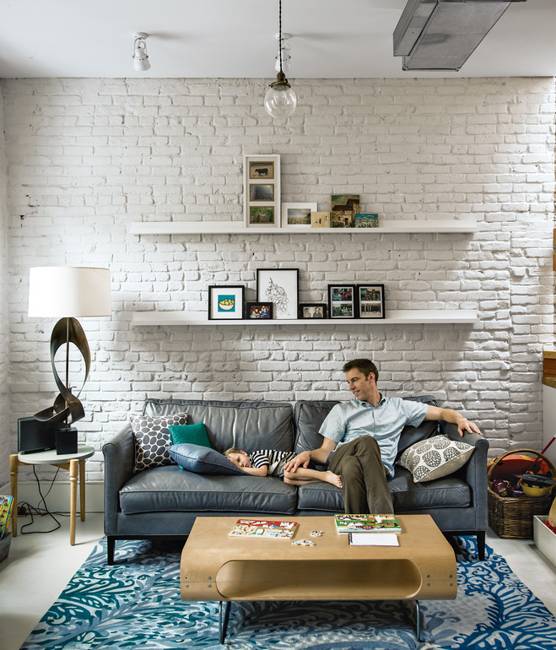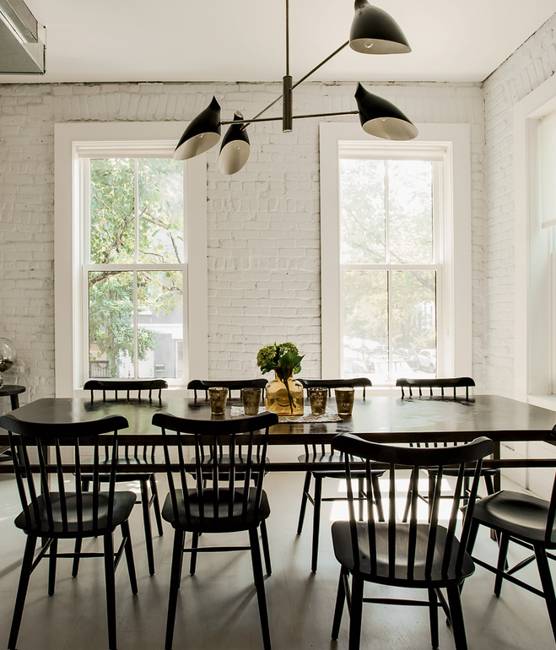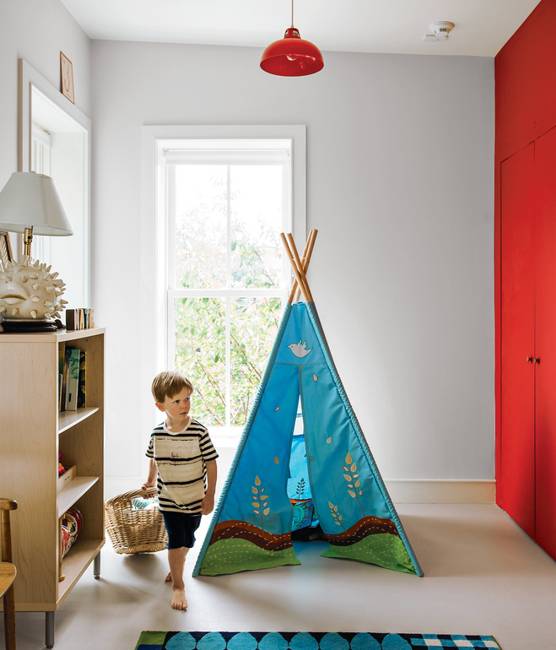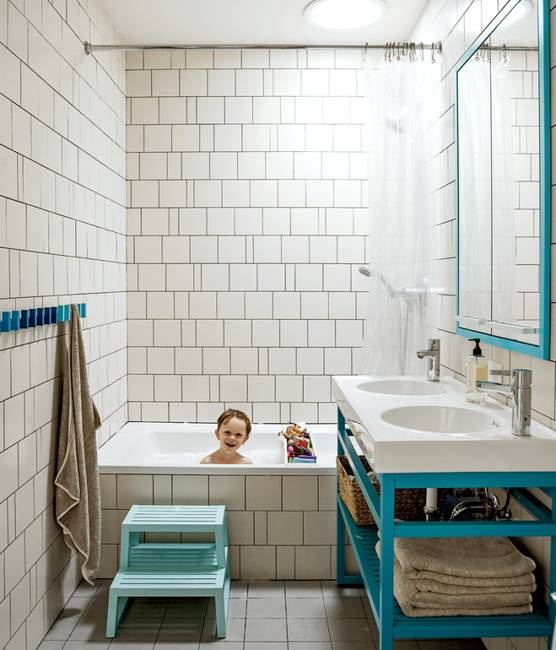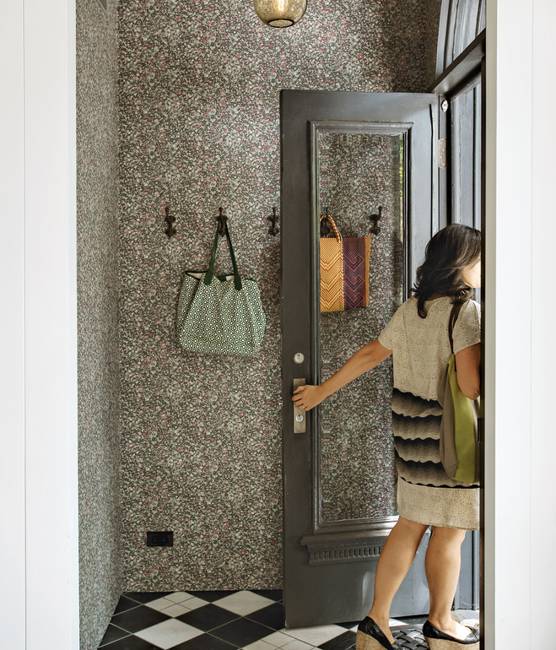 More from home staging tips

Modern interior design trends come and go, and it is impossible to change your home interiors fast enough following them. To...