Artificial Stone Countertops Add Style and Health to Your Kitchen Design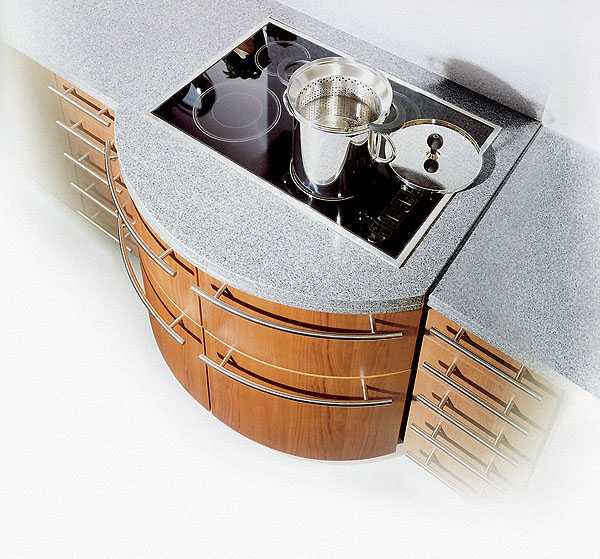 Faux stone kitchen countertops work well for daily testing. Strong and durable artificial stone materials keep preserving their beautiful appearance without paying any attention to hot pots and pans that touch them while you are cooking. Although kitchen countertops vary in materials, like ceramic tiles, stainless steel, glass, plastic and solid wood, natural or artificial stone countertops add fashion and flare to your kitchen design without compromising functionality and look.
Popular kitchen countertops made of particle board and lined with plastic is a successful combination of practicality, affordability and opportunities for creative design. Artificial stone countertops bring new strong and durable contemporary composite stone materials, adding the gorgeous appearance and strength of natural stone to modern kitchen designs and creating comfortable, healthy and stylish spaces.
Faux stone countertops are durable, non-porous and stain resistant, easy to clean with water and gorgeous in addition to their bactericidal properties. Artificial stone countertops allow create a seamless surface of any size, giving a sophisticated look to modern kitchens.
Colorful stone kitchen countertop ideas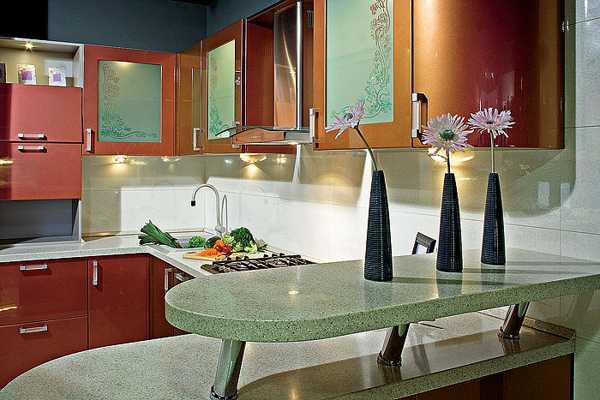 Integrated kitchen sinks are made of the same stone countertop material for a elegant seamless kitchen design with a contemporary flavor. Artificial stone countertops offer a wide selection of textured and color choices. Their durability can not be questioned.
Artificial stone countertops are not an expensive gimmick, but the product available from Corian (Corian), Montelli (DuPont), Avonite, Wilsonart in USA, Hi-Macs, Staron (Samsung), Volcanics (LG) in Korea, Getacore ( Westag & Getalit), Rausolid (Rehau) in Germany or Cristallino (Trend Group) in Italy. An artificial stone countertop is a composite of a mineral filler, pigment and binder – acrylic resin, called a composite acrylate. Its main advantage  is a dense non-porous structure.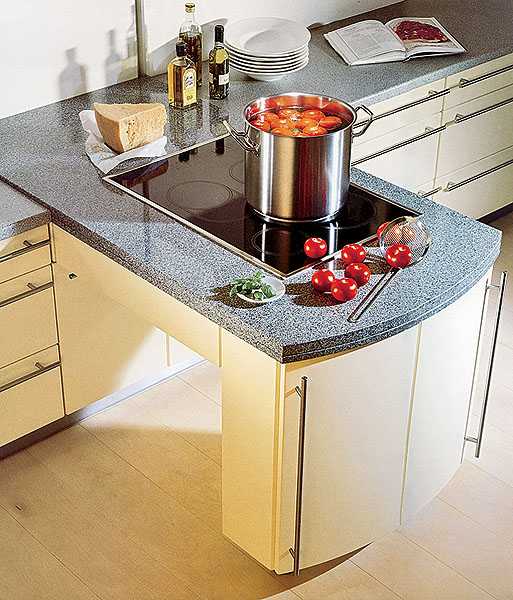 Artificial stone kitchen countertops do not absorb moisture, preventing bacteria and fungi grow on kitchen surfaces made of this contemporary material. Artificial stone countertops have a low thermal conductivity, and they are nice to touch. Glass, stainless steel or artificial stone countertops do not allow food juices penetrate into the material and decay. These materials are perfect for super clean and healthy modern kitchen designs.
33 amazing backsplash ideas add flare to modern kitchens with colors
Stylish kitchen countertop materials,  18 modern kitchen design ideas
Other advantages of adding faux stone countertops to your kitchen interior is a wide range of colors, the variety of ways of forming connections and numerous design solutions to beautify modern kitchen design. Integrated kitchen sinks and backsplashes, original designs and unique shapes allow to add flare and give an artistic touch to modern kitchens with aftificial stone countertops.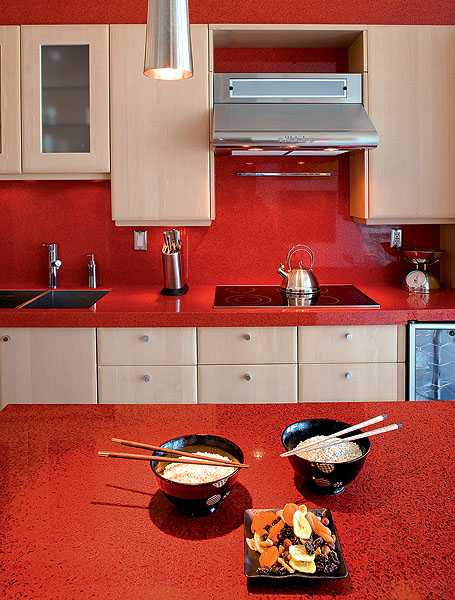 Artificial stone is very resistant to common household liquids, like alcohol and vinegars. However, faux stone kitchen countertops are afraid of sharp knives and objects that can scratch its beautiful surfaces. Its thermo-protection coat can get softer under very hot pots and pans, leaving marks, but scratches and marks can be easily repaired.
Modern kitchen backsplashes, 15 gorgeous kitchen backsplash ideas
Top 8 contemporary kitchen design trends, modern kitchen interiors
Artificial stone material fop bathroom and kitchen countertops come in different sizes and thicknesses. Significant thickness offers greater opportunities for creative kitchen design and experimenting with modern forms that design unique home interiors, giving them big personalities with all opportunities created by this amazing contemporary material.
More from interior design

Bright home interiors and amazing views of the ocean make this beach house a dream place. Large windows, light, neutral room...