Stylish Kitchen Countertop Materials, 18 Modern Kitchen Ideas

Home Staging

Interior Design Ideas

Kitchen Ideas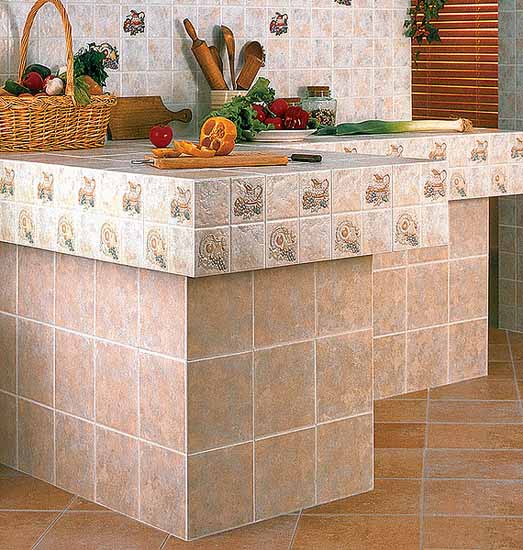 kitchen islands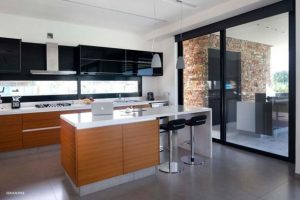 Modern kitchen countertops look beautiful, bringing traditional and contemporary, natural and man-made materials in different colors, patterns and textures. Latest trends in modern kitchen design demonstrate creative blends of materials, like stainless steel and wood, glass and wood or marble and ceramic tiles.
Stainless steel kitchen countertops are less popular options, although stainless steel countertop designs are not expensive and very practical. Maybe because stainless steel countertops can be designed only in simple geometric forms.
Modern kitchen countertops made of stainless steel are durable and do not require any special care. You can leave a hot pot on a stainless steel countertop. If there is small scratches, they can be easily removed with a sandpaper.
Kitchen decorating and design trends
Kitchen designs with peninsula, 20 modern kitchen designs
Modern kitchen countertop materials
Contemporary kitchen design, stainless steel countertops, lighting fixture and hood
Usually stainless steel countertop come in rectangular and square shapes. If you like more complicated forms, your need to look at different kitchen countertop design materials.
Wooden countertops and wood kitchen cabinets look familiar, warm and pleasant. Wooden countertops are created with solid wood strips and add beautiful texture and natural wood color palette to modern kitchen design.
Wood kitchen countertop with stainless steel sink and contemporary faucet, functional and modern kitchen ideas
High quality wood kitchen countertop designs can be very expensive. Walnut, beech,  alder and cherry wood give unique character to modern kitchen design, creating gorgeous countertops and working surfaces. Oak and larch countertops can be cheaper, and beautiful surfaces created with exotic woods can be more expensive.
Modern kitchen design trends, redesigning kitchen interiors
21 modern kitchen designs, contemporary wood kitchen cabinets and dining furniture
Wooden kitchen countertops feel warm and offer true decorations to your home.  Wooden surfaces can be cleaned with warm soapy water, then polished with cloth and wood oil. Hot pots leave spots on wooden surfaces, so you need to use pot pads and holders to protect your beautiful wooden countertops. Mechanical damages can be removed by sanding.
Marble kitchen island top, brass pensant lights and white painted furniture, luxurious modern kitchen ideas
Gorgeous modern kitchen countertops made of natural stones, like granite and marble, ceramic tiles and glass. Natural stone countertop designs are expensive and luxurious, but the functionality and elegant look are worth the price.
Kitchen lights, 10 functional kitchen light ideas for shelves and cabinets drawers
Lilac Kitchen Island, contemporary kitchen desgn ideas by Yaroslav Galant
Granite countertops are the most popular choices. Marble looks amazing, but rarely used for kitchen countertop designs, because of its hygroscopic property, absorbtion of moisture and softness.
Glass kitchen countertops, double sink and contemporary faucet, modern kitchen design
Contemporary tempered glass countertop designs are truly impressive, offering unique texture and unusual appearance. Stylish colors, combined with LED lighting design, make glass countertops futuristic and very decorative, creating the most interesting modern kitchen design.

Warm metal accents are easy to incorporate into modern kitchen designs. Metal lamps, hardware, metal tiles, elements of kitchen designs will...
and enjoy free articles sent to your inbox