Kitchen Lights, 10 Functional Kitchen Light Ideas for Shelves and Cabinets Drawers

Kitchen Ideas

Lights Appliances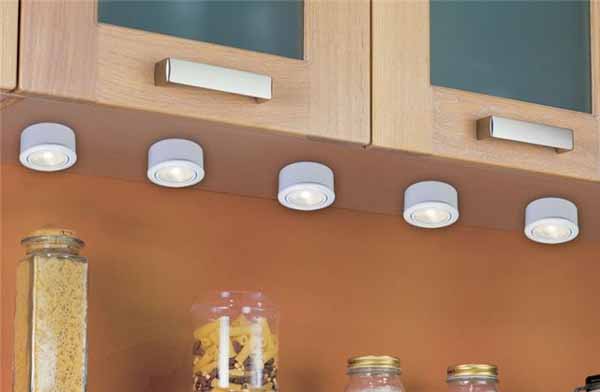 shelves decoration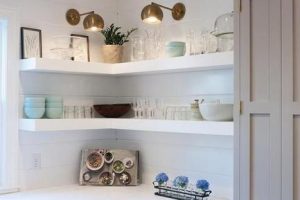 Modern kitchen lights are an essential part of proper kitchen organization and attractive decorating. Functional kitchen lights are also decorative. Modern kitchen light fixtures make functional kitchen interiors more comfortable and pleasant, creating beautiful and cozy spaces to enjoy.
New materials and contemporary technologies offer beautiful and functional kitchen lights. Halogen, fluorescent and LED kitchen lights add charming touches to modern kitchen interiors. Each kitchen light fixture has its advantages, and a variety of shapes and sizes of kitchen lights offer customers great opportunities to find the best kitchen light ideas for every home.
Look for unusual spots to place kitchen lights. Creative kitchen light ideas make kitchen interiors look unique and personal. Lit kitchen shelves on the wall and add small lights to cabinet drawers that bring functional and elegant glowing light into your modern kitchen decor and make it safe and comfortable.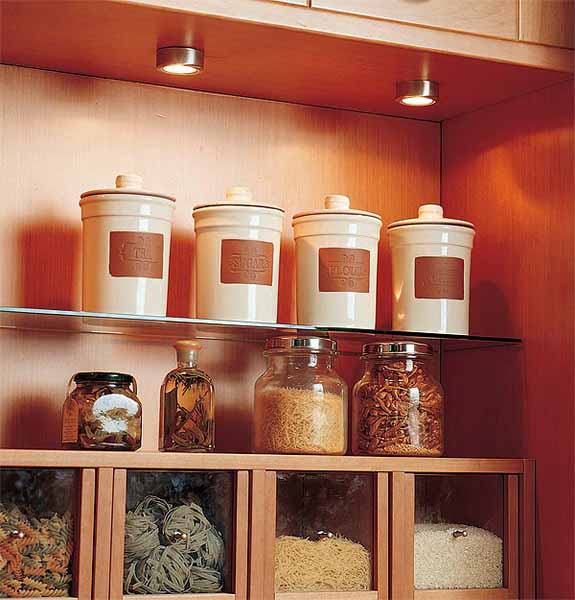 Modern kitchen shelves and drawers with light fixtures
Attractive and stylish, energy-saving LED kitchen light fixtures make kitchen shelves and cabinet drawers look picture-perfect. Wall tiles with LED lights help to find anything you need quickly and add a contemporary feel to kitchen interiors.
Lit at night kitchen wall tiles, open kitchen cabinets, shelves or niches look gorgeous. Kitchen shelves, decorated with attractive china collections, oil or wine bottles and colorful food in glass jars, add coziness to modern kitchen interiors and create a relaxing mood.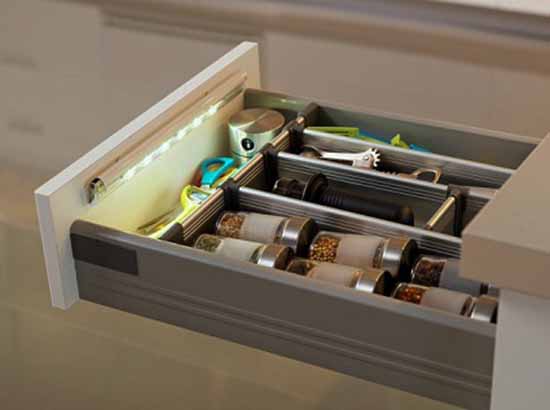 You can create dried herb and flower arrangements on kitchen shelves to add Mediterranean flavor and charm to the functional space. A beautiful small wreath, made of dried wildflowers and fruits, and a basket with apples complete the decorative composition.
Home decorating with custom made eco lamps
Glowing light ideas from the ocean floor
Fridge door decorating and organization
Fridges look like dark boxes at night. Strategically placed kitchen light fixtures can highlight fridge door decorating. Bright floral prints, fruits and vegetables theme for fridge door decorating is a modern trend.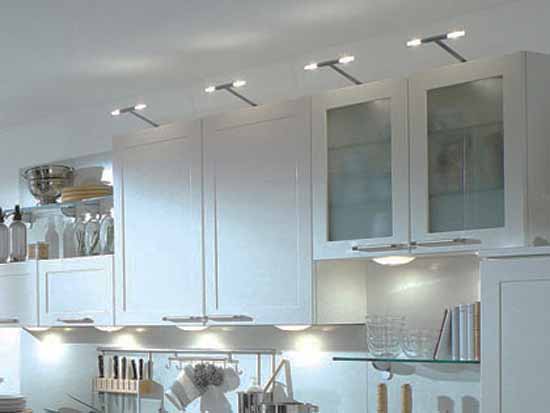 Also, you can reorganize fridge shelves and keep some fruits and vegetables on kitchen shelves for healthier food storage and eco-friendly kitchen decorating.
Fridge door decorating ideas, vinyl stickers
Wicker baskets allow food to breathe. Kitchen shelves, decorated with baskets, olive oil or wine bottles and modern kitchen light fixtures are perfect for eco-friendly kitchen decorating.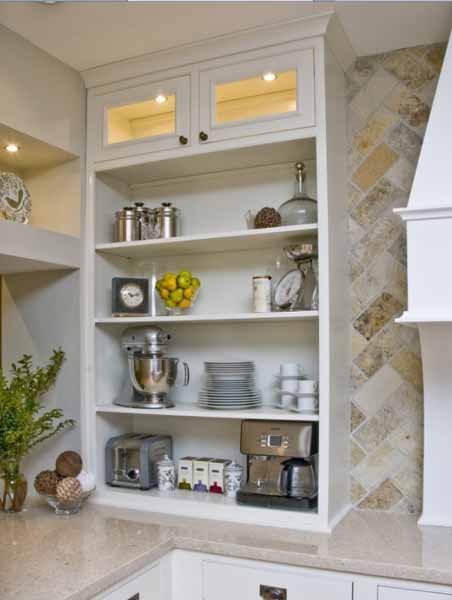 Modern kitchen lights will highlight bowls with food, sorted by color and kept on kitchen shelves on the wall or cooler shelves that are seen through the glass doors, adding more color to kitchen decor at night.
Kitchen light designs for coffee lovers
Modern kitchen design trends, redesigning kitchen interiors
Modern kitchen light ideas for shelves and drawers
More from modern kitchens

From traditional ceramic tile designs to trendy wood-like, shiny metal, and mesmerizing glass, there is seemingly unlimited ways to brighten up...
and enjoy free articles sent to your inbox