Green Gazebo Designs Bringing Serenity into Beautiful Gardens

Decorating Ideas

Outdoor Living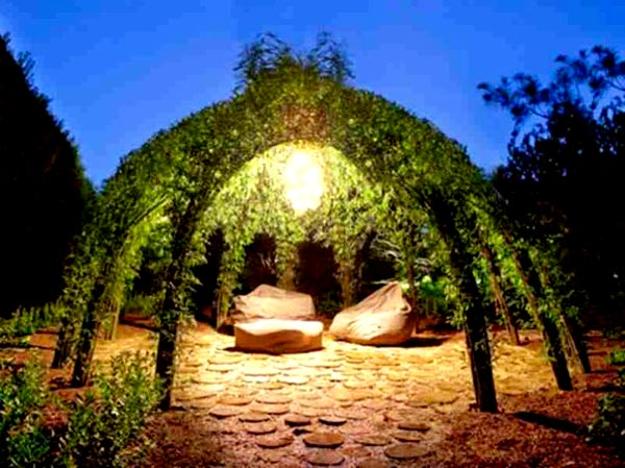 wooden gazebo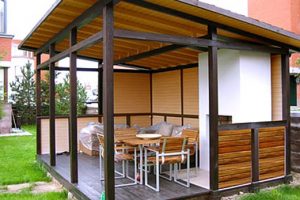 Growing climbing plants is a perfect idea to enhance your beautiful garden and create a gorgeous Green gazebo that emphasizes a romantic ambiance. Also, climbing roses and vines produce beautiful flowers and add delicious aromas to backyard designs. Many gardens strategically grow trees, shrubs, and climbers to wrap their pergolas in lush greenery and create fabulous sun shades in eco styles.
A wooden or metal wire pergola or gazebo framed by branches and green leaves is an amazing outdoor room for a party, wedding, family gatherings and just relaxing in the shade. Lushome brings beautiful ideas for Green gazebo design which can help create private, serene and luxurious shelters inspired by romantic Victorian gardens.
There are many different trees, shrubs, and climbing plants to grow the lush green gazebos. Training these plants on the trellis, then trimming are the most important parts of the Green building process. It takes time and patience to achieve consistent and attractive positions of all branches, but the spectacular result is worth the effort.
Spectacular gazebo design with glass floor and panoramic windows
Original garden benches to beautify backyard designs
Live gazebos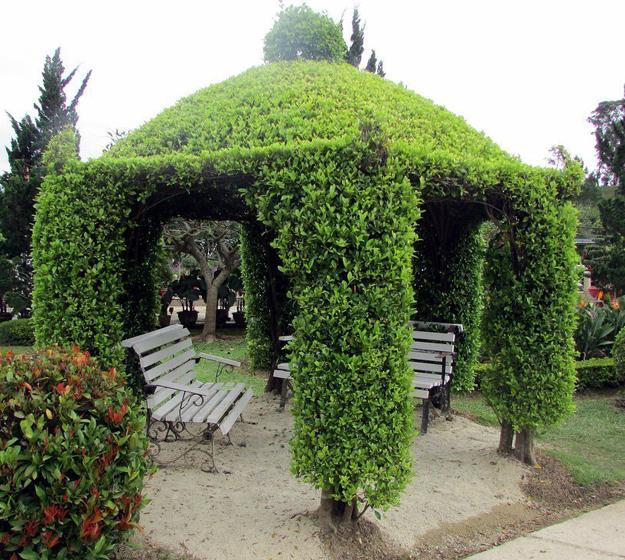 1.Climbing plants
Climbers, like roses or grape vines, are classic and modern choices for beautifying garden designs. Climbers turn pergolas into fantastic masterpieces showing the splendid beauty of nature and enhancing peaceful ambiance of romantic yards. Green gazebos created with vines that produce fruits or flowers become centerpieces of yard landscaping. Gardeners and visitors get astounded by their beauty, majestic look, and elegant strength.
2.Trees and shrubs
Landscape artists train not only climbers but young trees and shrubs to grow and form beautiful live gazebos around original support structures. Evergreen plants look especially impressive all year around. Plants can grow on fences, along walls, on gazebos, pergolas, and archways creating fascinating centerpieces and serene shelters in traditional and contemporary gardens.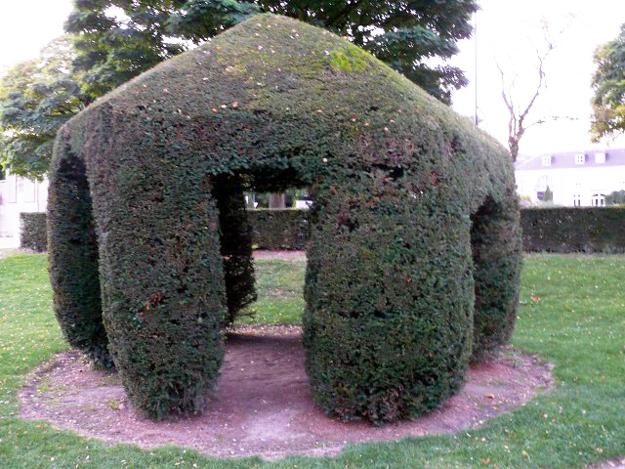 The lush greenery of trees and shrubs gives a soft look of plush to wooden and metal structures. They bring the classic feel and natural beauty into gardens transforming ordinary fences, walls, trellises, gazebos, pergolas, and arbors into romantic, secret places. Climbers are beautiful by nature, and they make gazebos favorite places for kids and adults and create excellent conversational pieces.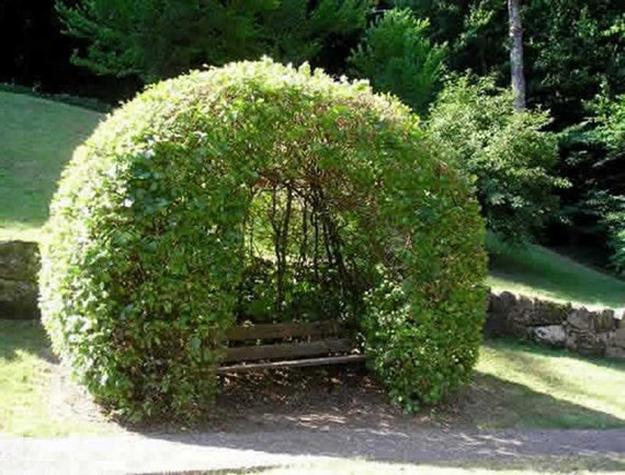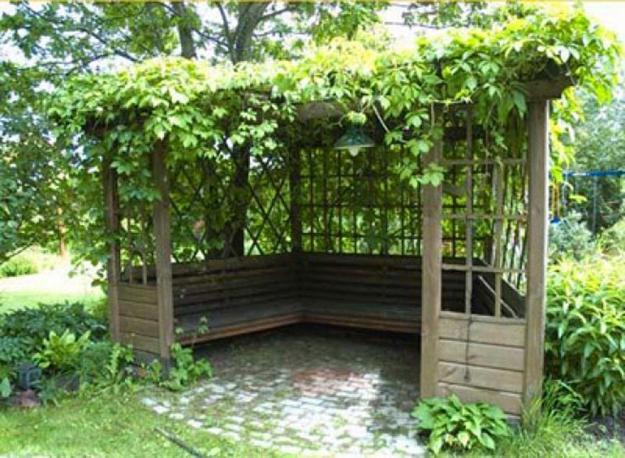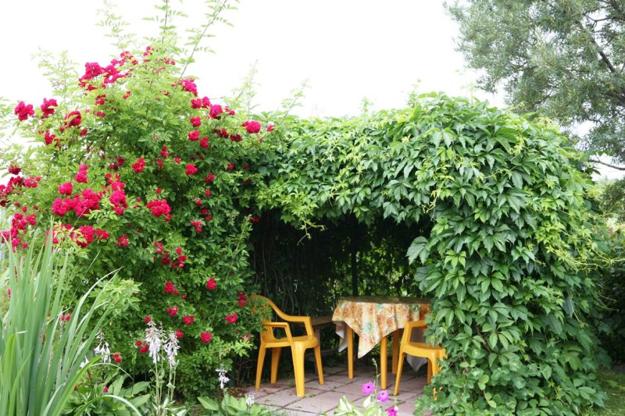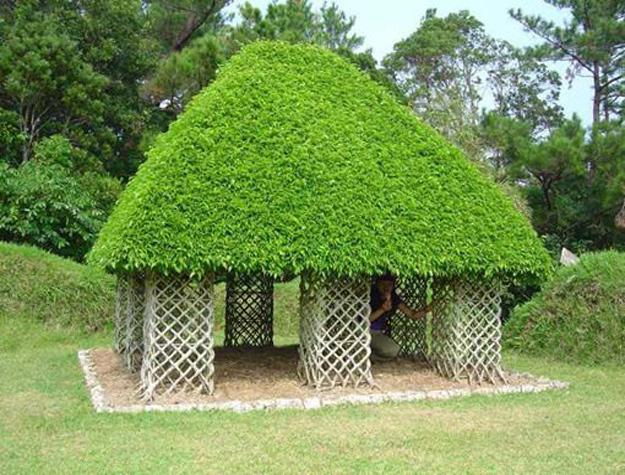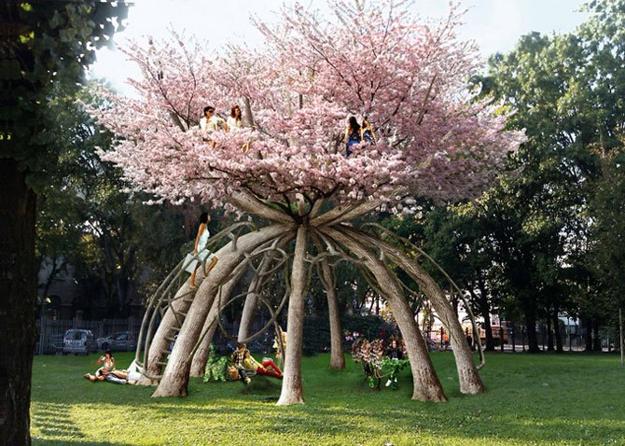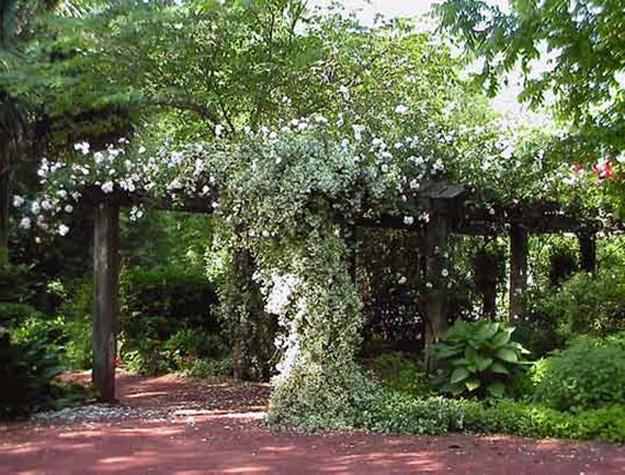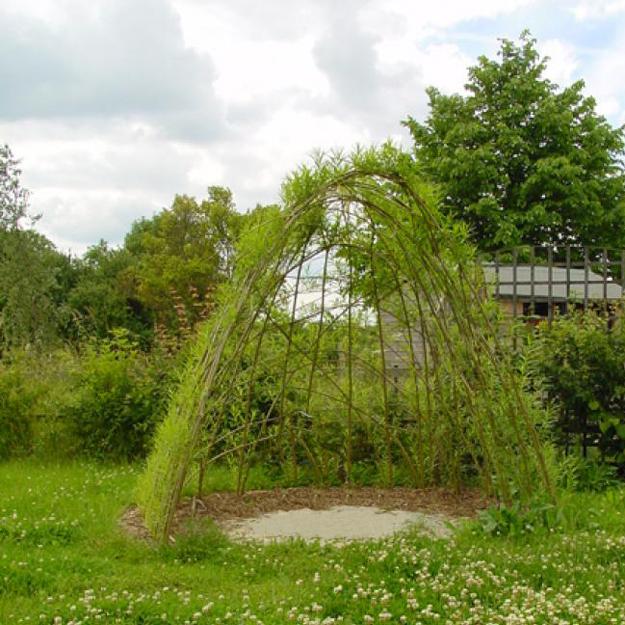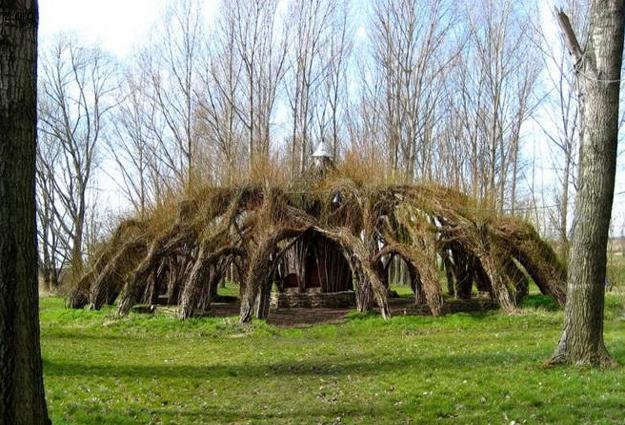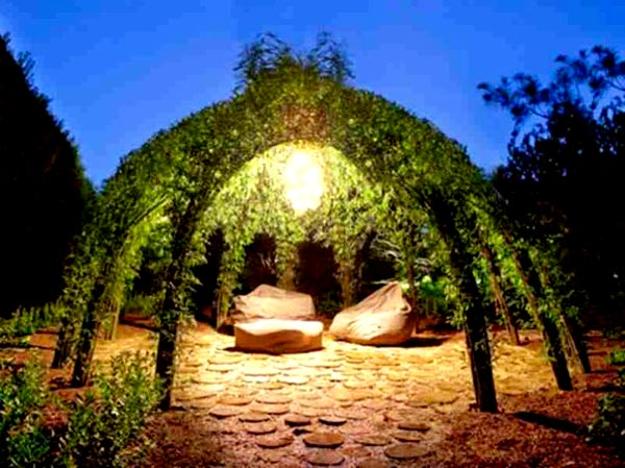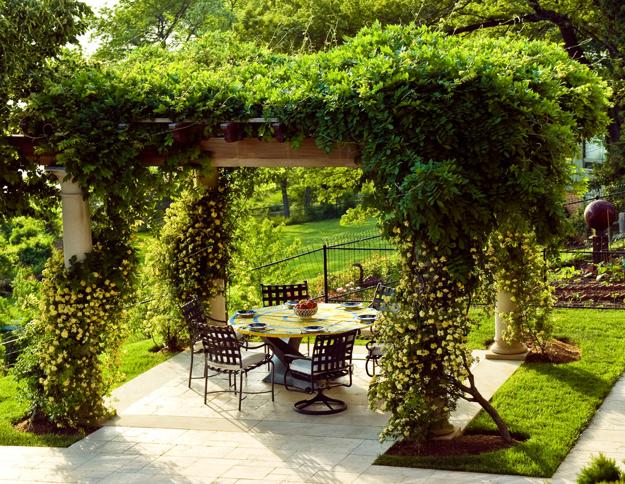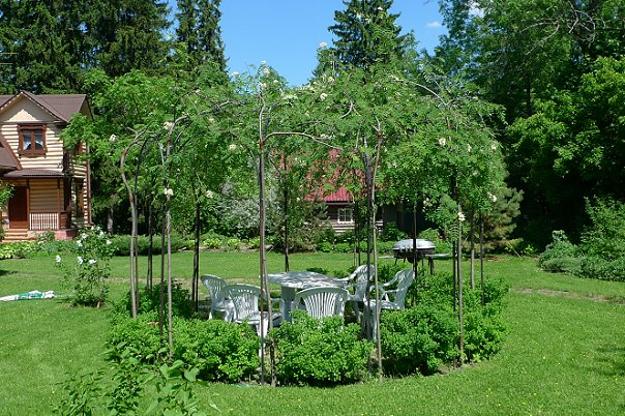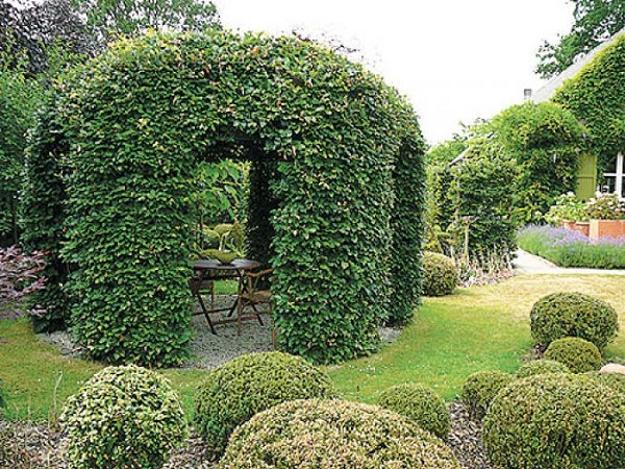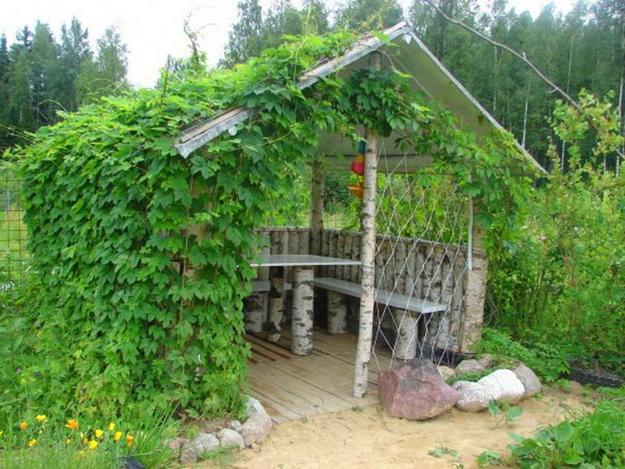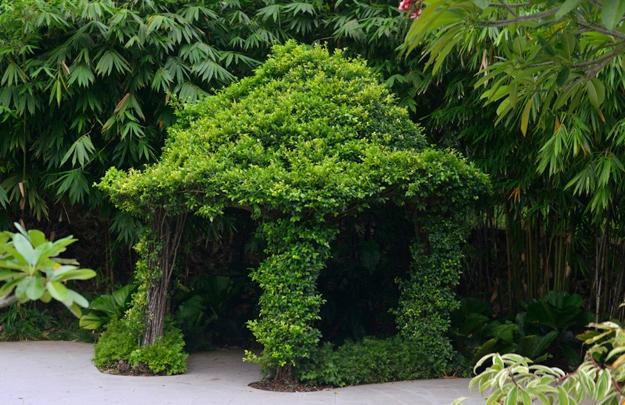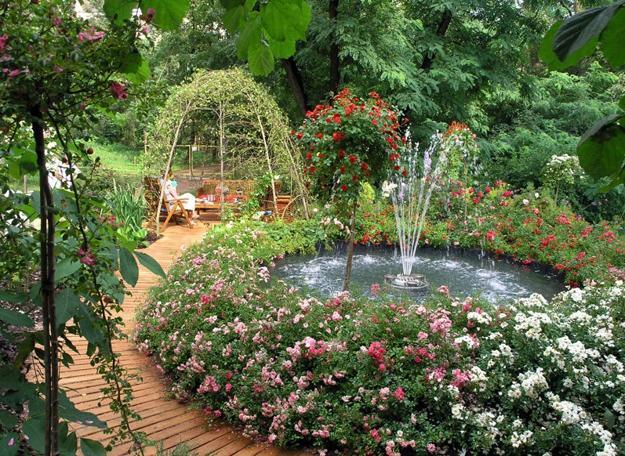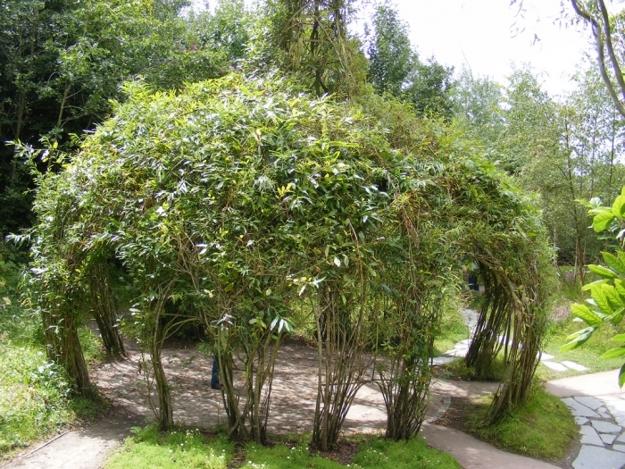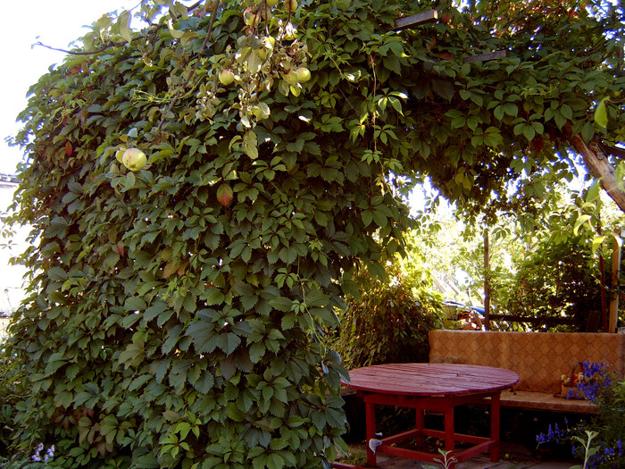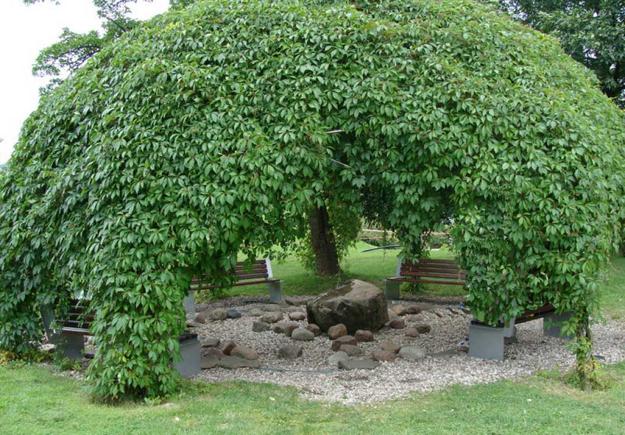 Green ideas influence traditional and contemporary home decorating. Green ideas come in various forms, and a miniature garden with edible herbs...
and enjoy free articles sent to your inbox