Lilac Kitchen Island, Contemporary Kitchen Design Ideas by Yaroslav Galant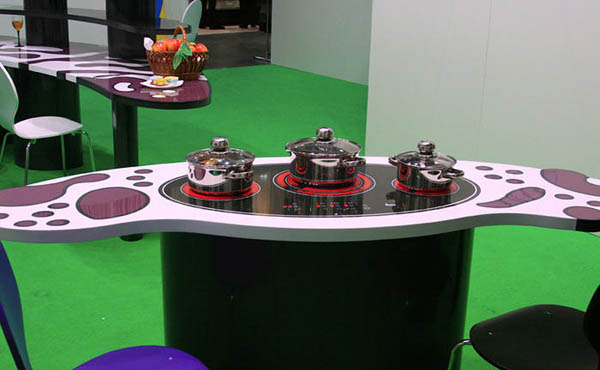 DECORATING SMALL APARTMENTS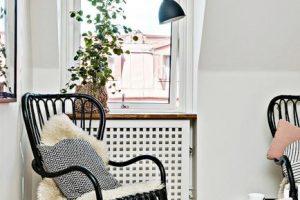 Contemporary kitchen design ideas, especially kitchen island Lilac, from Yaroslav Galant Innovative Design studio in Kiev, Ukraine are unique and bright. Black and white decorating colors look interesting with lilac splashes and unusual design details.
Made of DuPont Corian, this contemporary kitchen design is an artistic blend of ideas inspired by traditional Ukrainian homes and modern kitchen design ideas, which have a universal appeal. Black and white decorating used white and anthracite color tones, combined with purple color shades, like lilac and antique amethyst.
This contemporary kitchen design offer two elements: working zone for preparing food and dining area with a bar table. Durable and strong material, innovative solutions and functionality make this contemporary kitchen island design attractive and practical, creating an impressive focal point for kitchen design and decorating.
Kitchen designs with modern fashion attitude
Contemporary kitchen island with cooking top, unique kitchen design ideas
The contemporary kitchen design features two shelves that are space saving ideas, an unusual sink and integrated into the kitchen island top containers for decorating with flowers or keeping edible herbs fresh for cooking.
LED lighting and containers for small decorative plants or fresh edible herbs create the connection with the nature, giving this contemporary kitchen island design unique character and charm.
Kitchen island design with integrated vases for kitchen decorating with flowers or edible herbs
Decorative vases, hanging planters and containers around the sink can increase the effect, blending attractive kitchen decorating ideas with functional and comfortable contemporary kitchen island design.
Contemporary kitchen design La Cornue W
Contemporary kitchens, 5 models Skyline from Snaidero
Yaroslav Galant is an artist and design from Ukraine. Lilac is the symbol of spring in Ukraine. The designer used white and anthracite color tones, combined with purple color shades, like lilac and antique amethyst to make a strong statement, bringing spring like color palette into innovative and fresh contemporary kitchen design.
More from contemporary kitchen

Space saving kitchen trends bring innovative cabinets and islands which transform modern kitchen designs. Modular elements, hiding tables, sliding surfaces allow...