Contemporary Kitchens, 5 Models Skyline from Snaidero

Kitchen Ideas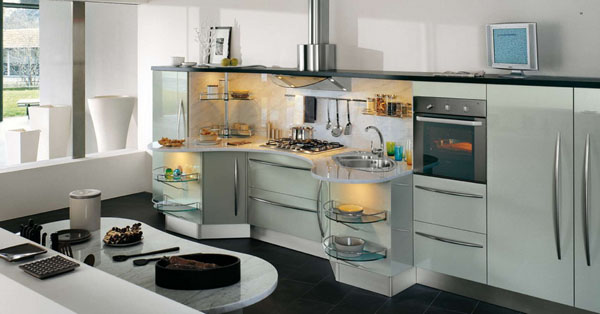 VALENTINES DAY IDEAS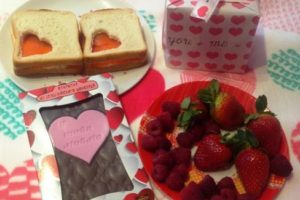 Italian contemporary kitchens from Snaidero are about attractive and comfortable layout and kitchen cabinets design ideas. Italian kitchens manufacturers offer the best kitchen cabinets, that often look futuristic, like designed for the future. Italian kitchens bring functional form and award winning design into modern homes with high kitchen design standards and innovative ideas, combined with practical solutions that impress and seduce.
Contemporary kitchens Skyline from Snaidero demonstrate comfortable functionality, which people dream about. The skyline is the line along which the surface of the earth and the sky appear to meet. Skyline kitchen cabinets design blend dream kitchens design ideas with everyday tasks, creating innovative, functional and modern kitchen designs for enjoyable experience.
Contemporary kitchens design Skyline is so amazing, that the collection of modern kitchen cabinets from Snaidero got few international awards, like Good Design Award, Gold Product Innovator Award and Grand Prix de l Innovation De Paris, setting high kitchen design standards for the rest of the world.
Modern kitchen design ideas
Home design ideas from artistic engineer, modern kitchen
Futuristic kitchen, smal kitchen appliances design trends
10 modern kitchen design trends
Modern kitchen design, simple and sleek masterpieces
Contemporary kitchen cabinets show beautiful curvy shapes and soft lines. Modern kitchen cabinets offer comfortable countertops and storage shelves inside attractive and functional cabinets. Smooth and flowing kitchen cabinets design offers the world the aesthetic pleasure of luxury kitchens designs. Kitchen designers from Snaidero consider all important details, creating beautiful kitchens for modern homes.
The best kitchen cabinets from Italy
Contemporary kitchen cabinets designs Skyline emphasize the comfort and convenience. Attractive kitchen design ideas demonstrate creativity and practical considerations, making sure modern kitchen cabinets look great in large and small beautiful kitchens. Skyline kitchen cabinets design is compact and ergonomic. Italian kitchen designers prove that small modern kitchens can be as comfortable and functional as spacious luxury kitchens, equipped with all necessary appliances and utensils.
Skyline kitchen cabinets design collection includes 5 models: Nuove Dimensioni/new dimentions, Spazi Creativi/creative spaces,  Spontanes Fluidita/spontaneous fluidity, Luci e Trasparenze/ light and transparency and Un servizio per tutti. Contemporary kitchen cabinets Un servizio per tutti, easy for everyone, are famous for being great for people with disabilities, providing comfortable layout and working area design. It proves again that modern kitchen designs from Snaidero bring the horizons of desires closer, expanding functional and ergonomic contemporary design ideas to an incredible extent.
5 modern kitchen cabinets models
There are 5 pictures in a row of each of best kitchen cabinets Skyline from Snaidero in this gallery. The combination of elegance ad style, compact and ergonomic kitchen design ideas with functionality and comfort creates best kitchen cabinets that attract people. Modern kitchen cabinets Skyline can perfectly fit in any space and wonderful for the open concept kitchen, large or small kitchen design.
According to Italian kitchen designers and manufacturers from Snaidero, small kitchen design can expand, bringing few additions into larger kitchen interiors, including a kitchen island unit, home bar table and dining furniture for creating impressive, functional, comfortable and beautiful kitchens designs.

Warm metal accents are easy to incorporate into modern kitchen designs. Metal lamps, hardware, metal tiles, elements of kitchen designs will...