12 Simple Tips for Summer Party Table Setting and Outdoor Home Decor Ideas

Decorating Ideas

Fun Rooms

Outdoor Living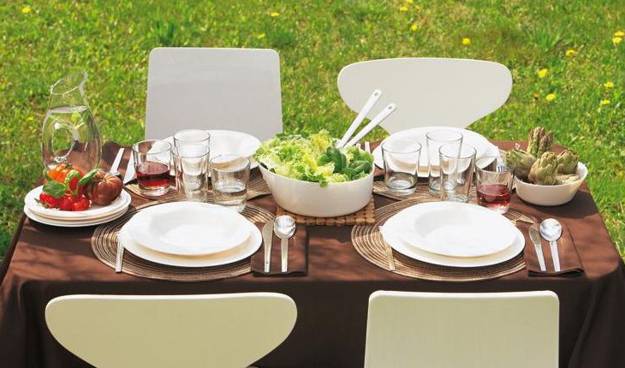 summer party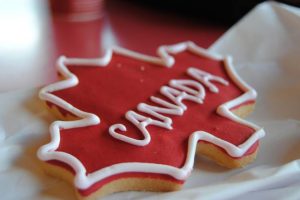 Summer party table setting is a wonderful way to move the fun outdoors. Lushome shares these tips and tricks from summer decorating experts that will turn your outdoor rooms into beautiful get-together living spaces and help create an unforgettable summer party of the season.
1. Set up a food and drink station on a garden bench or a sideboard on your open deck or patio. Add an outdoor rug which is made of recycled or eco friendly material. A floor rugs beautifully define dining areas and create cozy and inviting outdoor living spaces.
2. Add a canopy that bring more comfort and create a wonderful decoration for your summer party table. Weather-resistant fabrics are ideal for making sun shades and canopies for outdoor living spaces. The porous materials diffuses sunshine and lets rain pass through.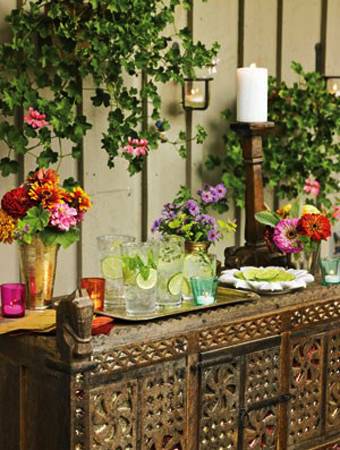 3. Add cheer decorations to exterior walls or ceiling designs. Colorful outdoor fabric pieces, cut into triangles, make fabulous summer party decorations.
4. Use attractive outdoor furniture for your outdoor dining area. Outdoor furniture made of natural and eco friendly materials is a great Green idea. Wooden tables, stools and benches, wooden chairs and sideboards enhance the natural feel of summer decorating.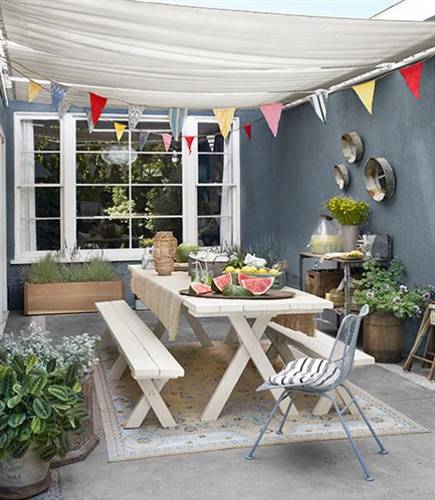 5. Add greenery in metal or wooden containers and simple floral arrangements to blur hard edges. Daisies, peonies, hibiscus, prayer plant and decorative grasses soften the perimeter, acting as a foil for the concrete floor and rocks and attractively decorate your summer party table.
Watermelons inspiring and creative food design ideas, summer party table decorations
6. Outdoor artwork and garden decorations blend interiors with outdoor living spaces. Wall clocks and mirrors help the patios and porches feel like real rooms.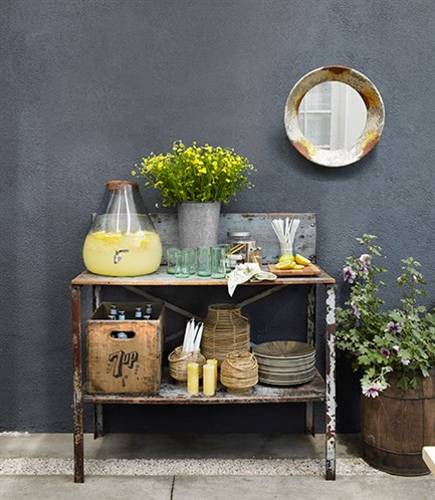 7. Outdoor lights look especially impressive in the evening, but you can add lights garlands or beautiful table lamps to your summer decorating to bring unique shapes and add a splash of color to your summer party table decoration.
15 summer party table setting ideas
8. Steel lanterns are excellent freestanding and hanging decorations for your summer party. Steel lanterns add charming details to a table setting garnished with herbs, fern fronds and floral arrangements. Steel lanterns bring a sense of refinement to your summer decorating ideas and add fascinating Victorian details.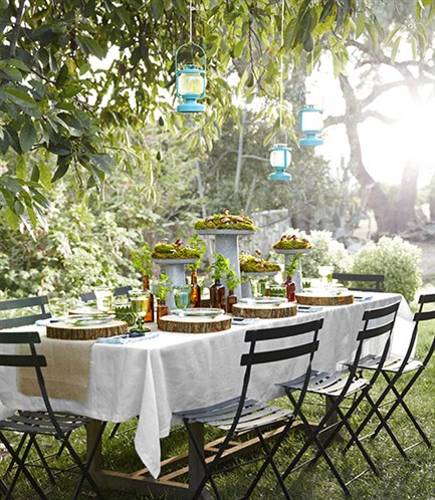 9. Simple and pretty mini umbrellas for your guests to place in their cocktails make wonderful accents. Personalized napkin rings, created with curtain rings add cute party table decor accessories and can enhance your summer decorating theme with color or pattern.
Bright outdoor home decor ideas, colorful cushions and beautiful flowers
10. Galvanized buckets filled with ice keeps drinks cool and make it easy for guests to help themselves whenever they are thirsty.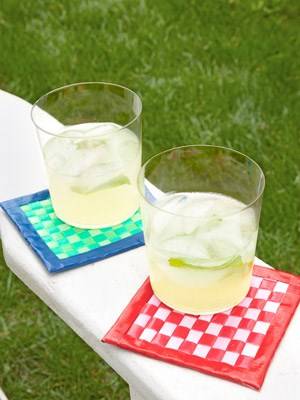 11. Add paper crafts and simple decorations to bottles, jars and cans. Juices, sparkling water and lemonade, jars of pickles and soda bottles become part of your summer party table decor when wrapped in patterned paper secured with double-sided tape, or adorned with simple handmade themed decorations. Use scraps of gift wrap or wallpaper that match the color scheme of your summer party table decor, recycle newspaper, magazines and post cards while adding one-of-a-kind details to your summer party decorating.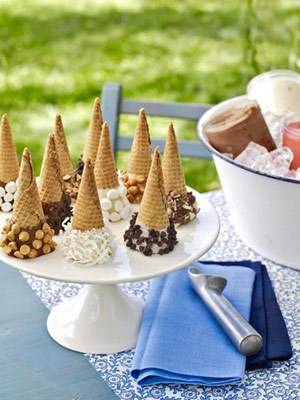 12. Take on a simple, laid-back approach to your summer party table. Summer calls for simple snacks and relaxing suppers under an open sky. Make-ahead sides, simple grilled steak, and a campfire-cooked meals are ideal for a summer party. Keep it casual and pleasant.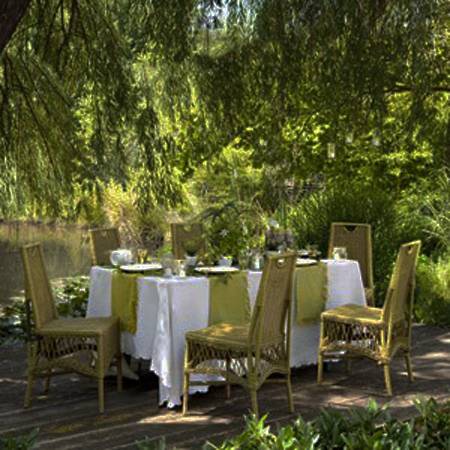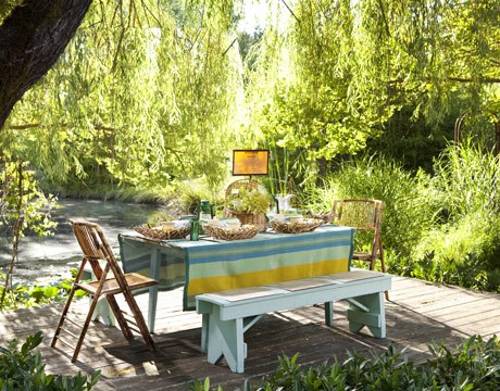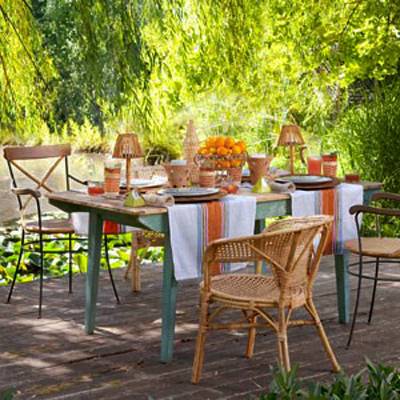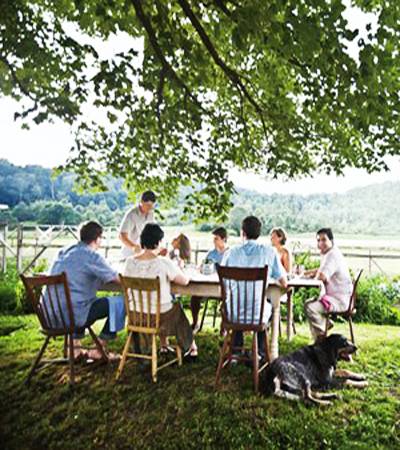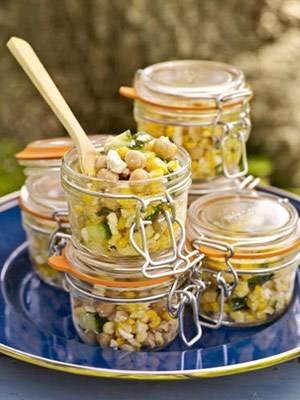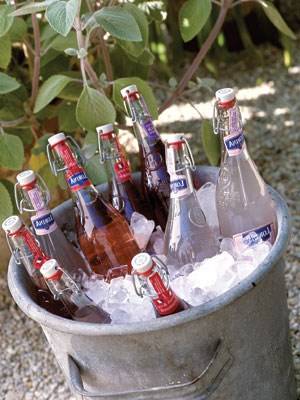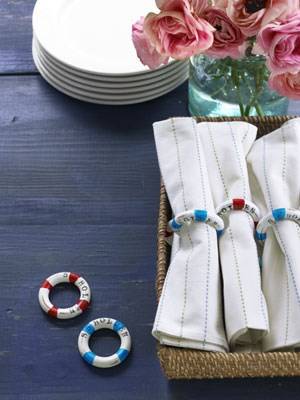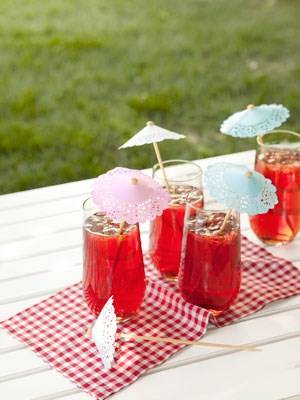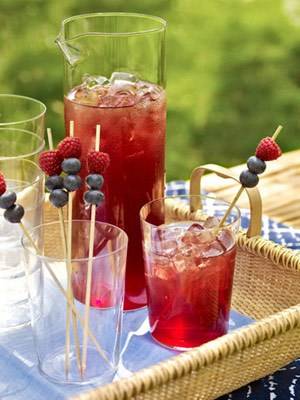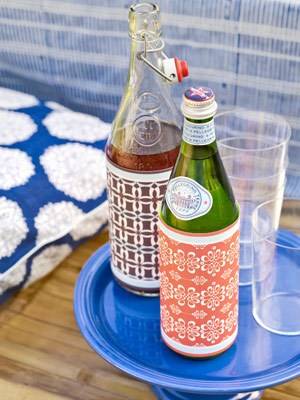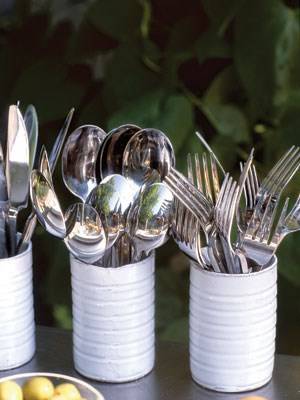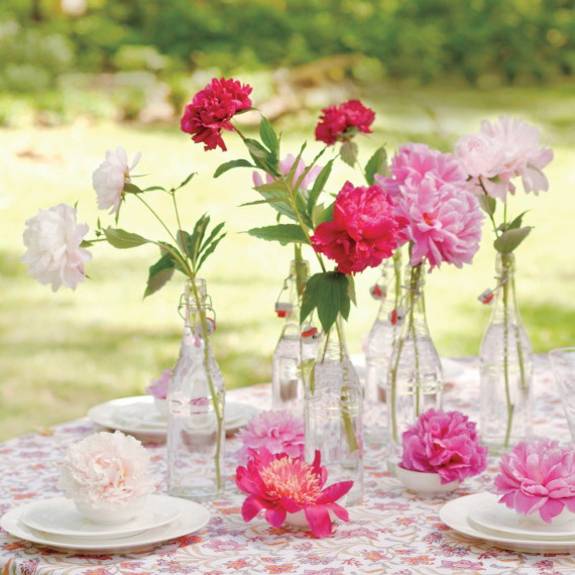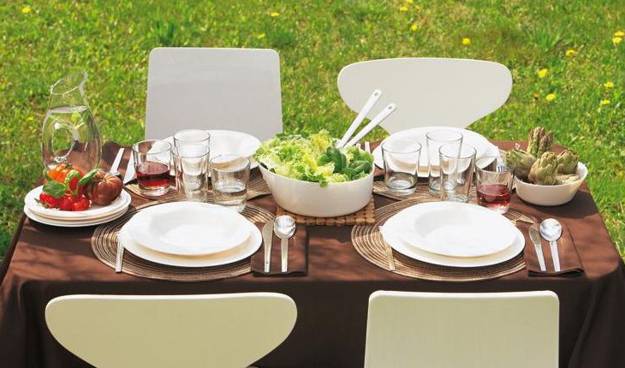 Colorful handmade birdhouse designs look beautiful on green branches and garden posts. Creative painting ideas turn wooden birdhouses into bright yard...
and enjoy free articles sent to your inbox