85 Stumperies Recycling Wood and Creating Beautiful Garden Decorations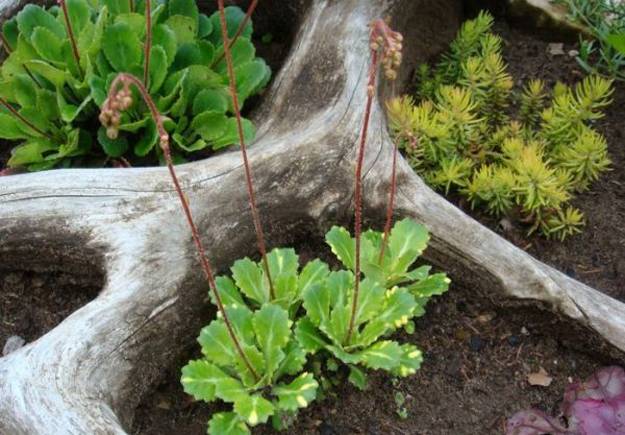 garden decorations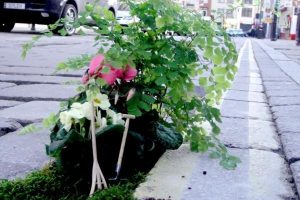 Stumperies are wonderful features to create natural and beautiful garden designs. Elegant stumpery artworks and parts of dead trees are great ideas for recycling wood and adding unique garden decorations to yard landscaping or balcony designs. These wooden pieces bring gorgeous texture, natural colors and fantastic sculptural forms. The whole stump, bark pieces or a log make fabulous centerpieces with pebbles, small rocks, sand, moss, green plants and beautiful flowers.
Lushome collection of stumpery artworks is increased by creative garden design ideas that demonstrate how to use dead tree wood, branches, roots and stumps in yard landscaping and balcony designs. Even salvaged wood pieces and worked timber such as railway sleepers or floorboards can be used for creating charming and natural garden design in eco style. Artistic floral arrangements with stumperies, plants and flowers look wonderful.
Ferns, mosses and lichens are perfect plants for traditional stumpery art, but all climbing plants that can be encouraged to grow around or on wooden pieces help create beautiful garden design and add amazing yard decorations to backyard landscaping or balcony designs. Stumperies provideeco friendly and attractive features for the garden and yard landscaping. They create a wild life friendly habitat for many insects and small animals.
60 stumpery garden decorations, creative and natural landscaping ideas
25 beautiful garden decorations recycling wood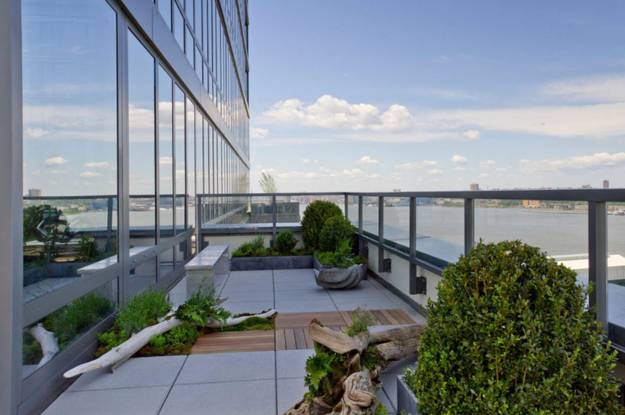 The first stumpery was built in 1856 at Biddulph Grange, and since then stumperies are popular garden decorations inspired by Victorian Britain designs. Contemporary stumpery art can be truly impressive, large and complicated. Small backyard ideas that add humorous and pretty stumperies to yard landscaping are popular ways of recycling wood and removing stumps and logs naturally.
Traditional stumpery artworks consist of tree stumps arranged upside-down or on their sides to show the unique root structure. Driftwood, logs, tree bark and large pieces of tree trunks can be used for garden design and yard landscaping also. The stumps can provide containers for plants and flowers, adding individual centerpieces to yard landscaping and keeping an informal and natural feel in the garden.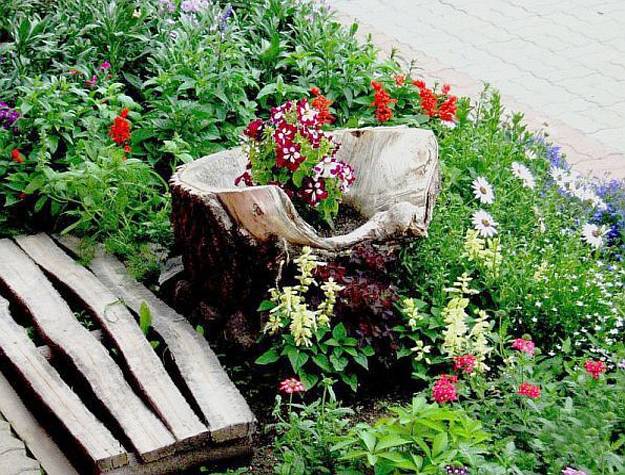 Using stumps and tree trunk pieces to form a wall or arch is a nice idea for recycling wood. Stumperies vary in sizes, designs and materials. From logs to moss and beautiful flowers growing in tree stumps containers, these artworks provide unique garden decorations that add character to yard landscaping while recycling wood. Storm-damaged or dead trees are a great material for stumpery art.
11 DIY ideas for recycling wood pallets, garden decorations and outdoor furniture
Recycled crafts turning clutter into beautiful homemade garden decorations
For small areas, like terraces and balconies, and for areas where tree stumps or large logs are unavailable, people use a contemporary approach to stumpery garden design. Small pieces of wood, railway sleepers or salvaged wood can be used for creating small garden design. Recycling waste timber or using  driftwood for creating unique yard decorations is great for small balcony designs and tiny backyard landscaping. Ferns, mosses and lichens, seasonal flowers and decorative grasses turn old wood pieces into fantastic yard decorations that are wildlife friendly, stylish and unique.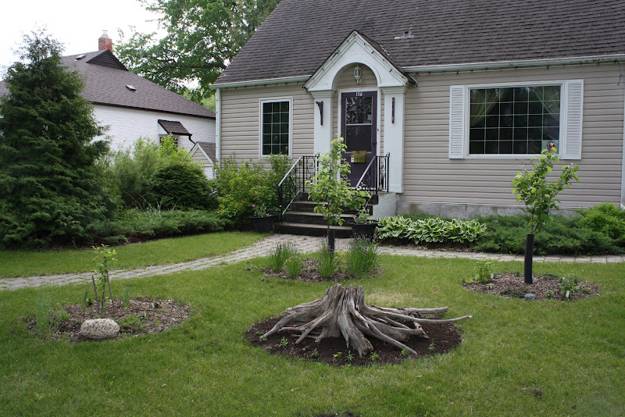 Stumperies are Victorian horticultural oddities and popular garden decorations emphasizing the beauty of nature. Stumperies are versatile, can be used for large and small garden design and in combination with all landscaping materials, from pebbles and landscaping rocks to gravel, sand, all plants and flowers.
Recycling wood chairs and benches for blooming garden decorations
Recycling wood ideas for making rustic birdhouses with salvaged wood and household clutter
Creative yard decorations recycling wood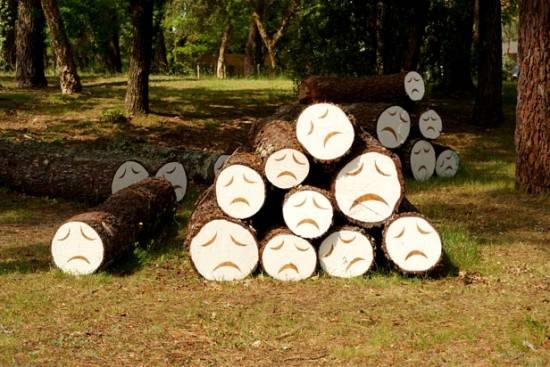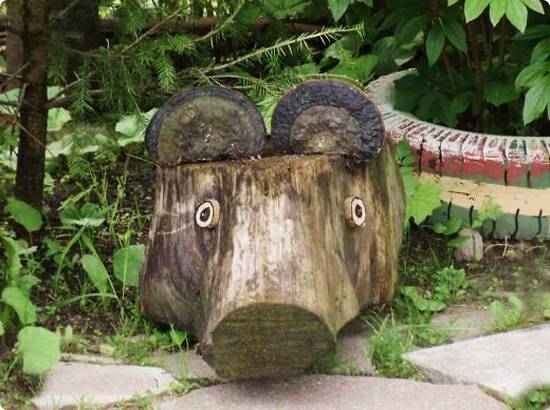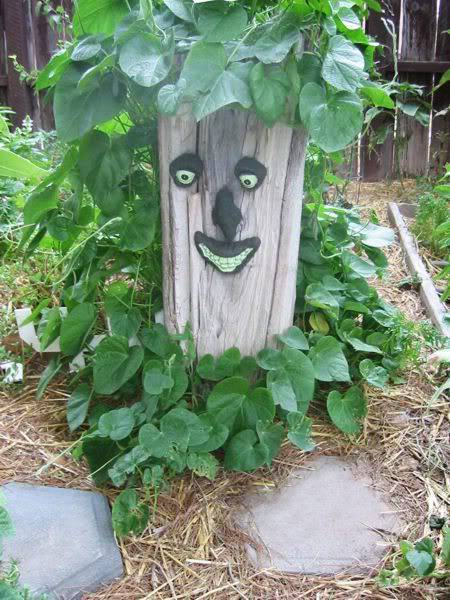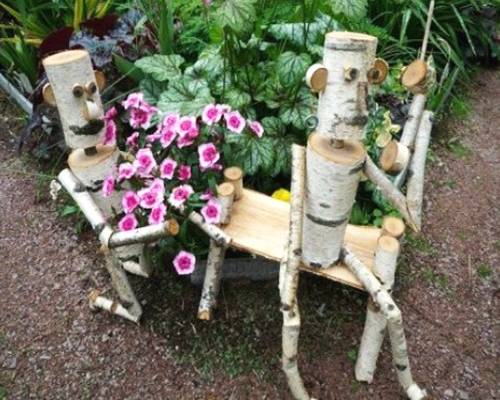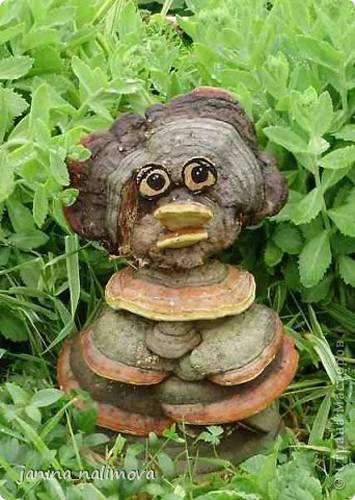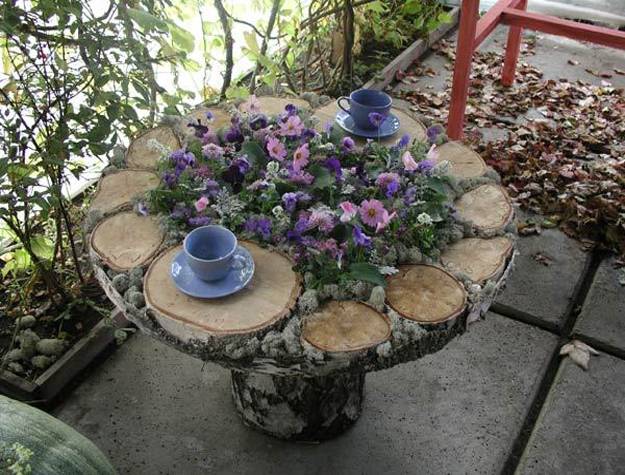 Natural yard landscaping ideas recycling wood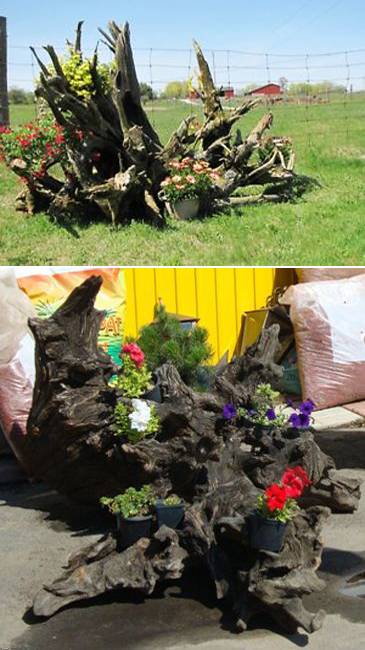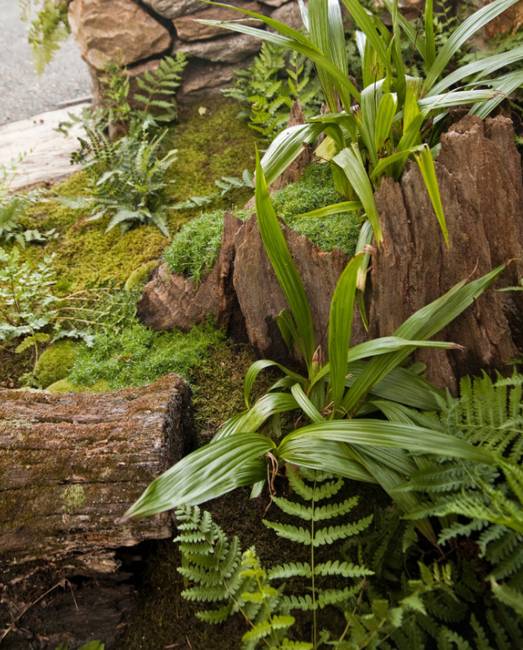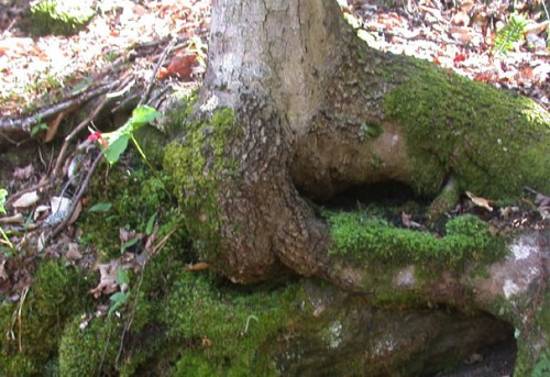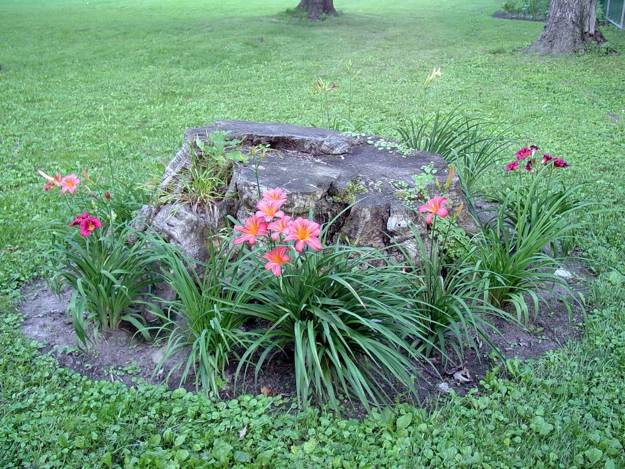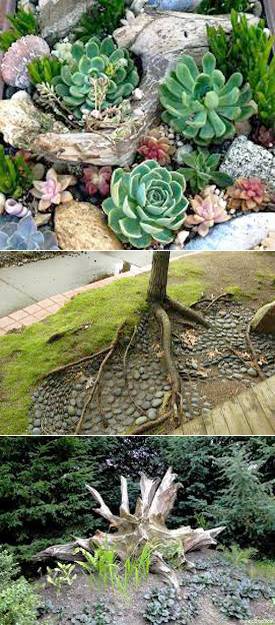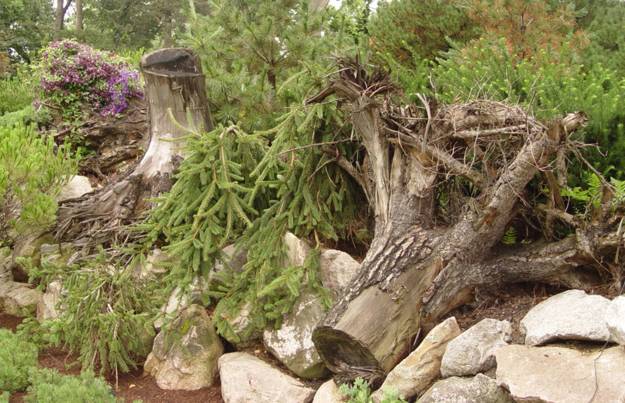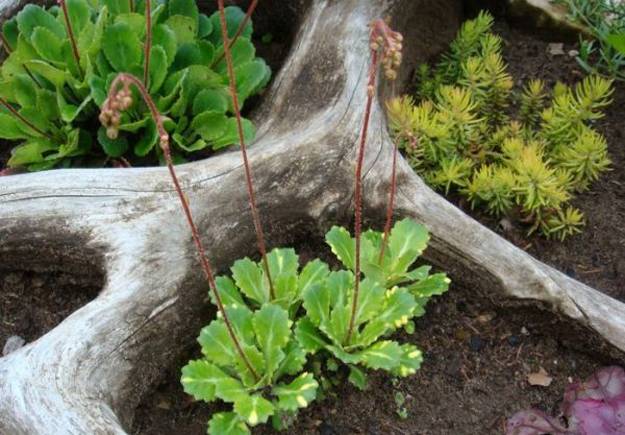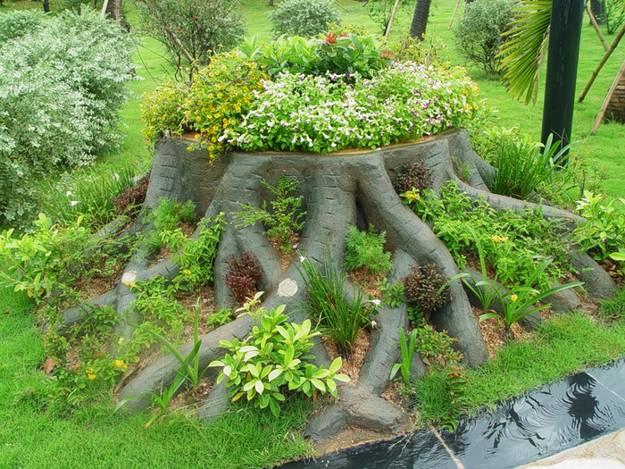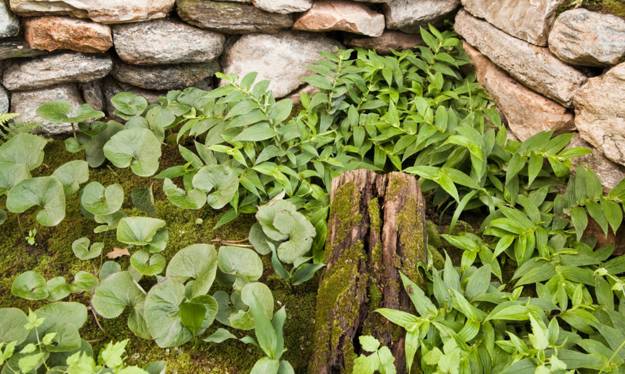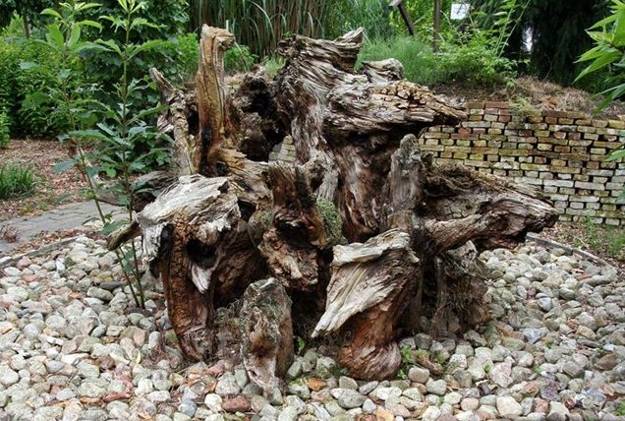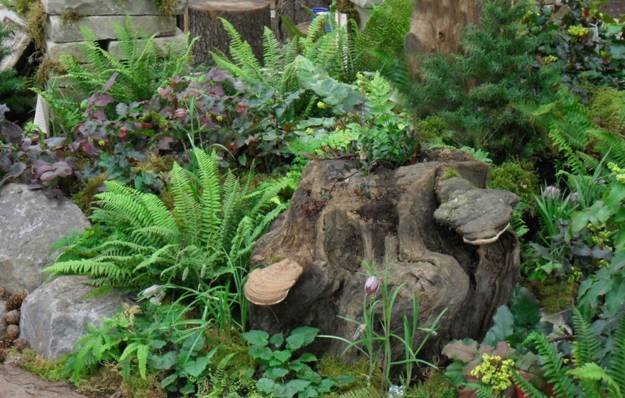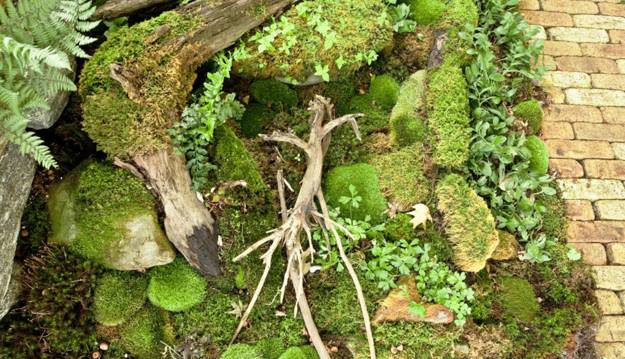 More from yard landscaping

Wildwood House by Giulietti Schouten Architects offers spacious and bright home interiors enhanced by gorgeous views of the surrounding forest. Concrete...
and enjoy free articles sent to your inbox