15 Floral Candles Centerpieces with Peony Flowers

Decorating Ideas

Holiday Decor

Plants and Flowers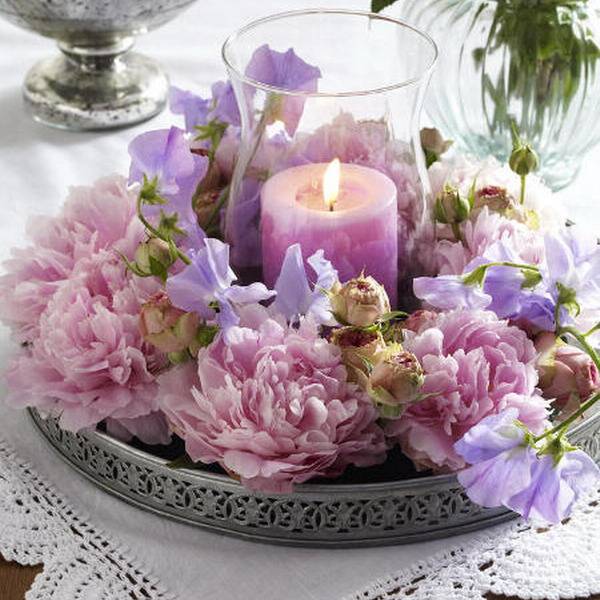 candles centerpieces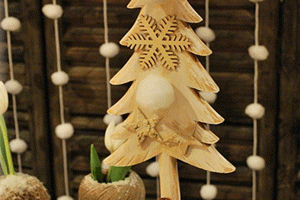 Candle centerpieces with peony flowers or roses look very romantic and tender. Using seasonal large flowers and candles is a smart idea to minimize spending on wedding table decor and summer home decorating. Spending less while getting the biggest bang for your buck with large summer flowers is pleasant and fun. Lushome collection of candles centerpieces created with peony flowers demonstrate simple and gorgeous decorating designs.
Choose flowers in season is important for money-savers. Beautiful flowers create fantastic table centerpieces which look best and radiate more aroma when they are fresh and in season. Roses and peony flowers are beautiful flowers for inexpensive and spectacular summer decorating.
Summer flowers, combined with peony flowers, turn into a beautifully scented bouquet. Decorative candles and peony flowers create fabulous, romantic and soft flower arrangements and table centerpieces for special evening events. The fragrances that come from roses, gardenia, jasmine or freesia flowers can be overwhelming. Peony flowers may be the best choice for dining tables and for people with any allergies.
Beautiful flowers and candles centerpieces to romanticize table decoration
20 candles centerpieces and romantic table decorating ideas
Floral candle centerpieces with peony flowers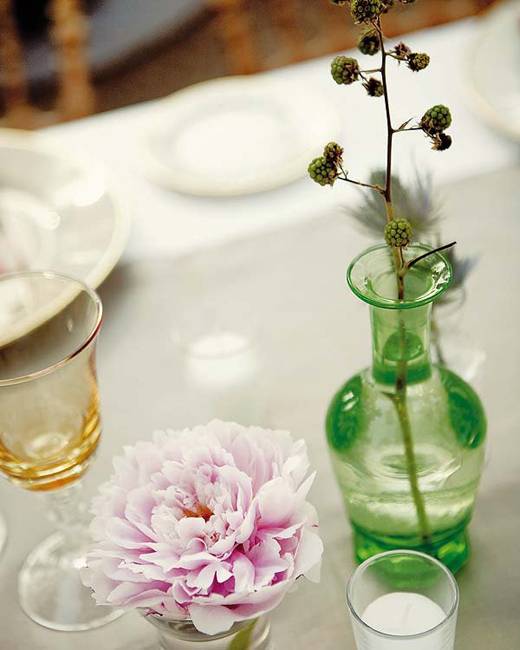 Peonies are charming and tender summer flowers. Combined with decorative candles, these beautiful flowers turn table centerpieces into romantic and warm, adding striking contrasts of the glow and tenderness, luxury and chic to summer decorating ideas.
Candles are usually cheap home decorations, but they create a very big, cozy and romantic impacts, adding unique charm to floral table centerpieces made with peony flowers.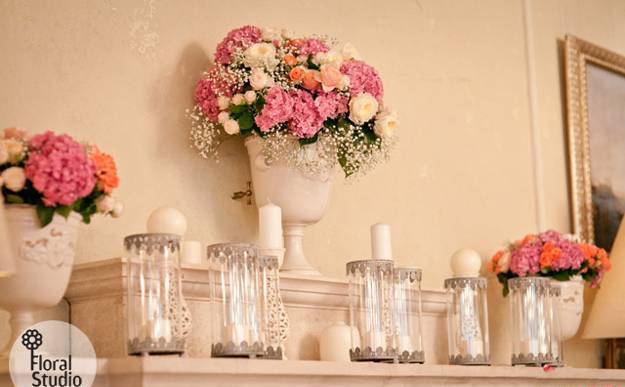 Decorative candles and centerpieces with peony flowers are elegant and beautiful. These floral arrangements have a universal appeal and delight with large flowers size and soft round shapes of their petals. Floral candles centerpieces make wonderful table decorations and create an amazing appeal.
20 beautiful table centerpiece ideas bringing peonies into summer decorating
30 centerpiece ideas for summer decorating with beautiful flowers
Just a few small candles and large peony flowers look gorgeous. A mix with roses and other summer flowers in a vase or a bowl with water results in spectacular table decoration. Flower and candle centerpieces fill a room with twinkling candlelight and warm glow that make peony flowers look especially attractive, impressive and spectacular.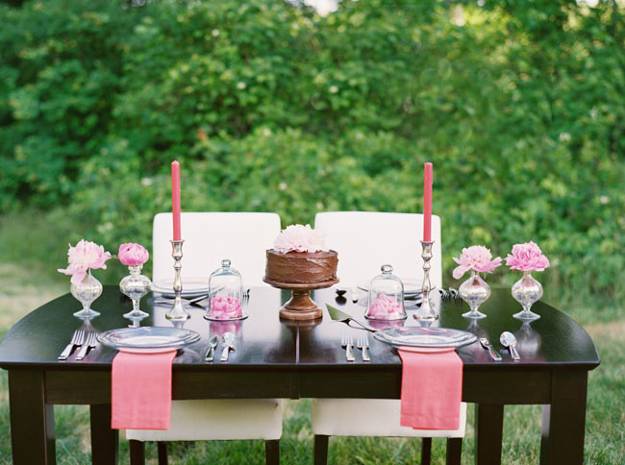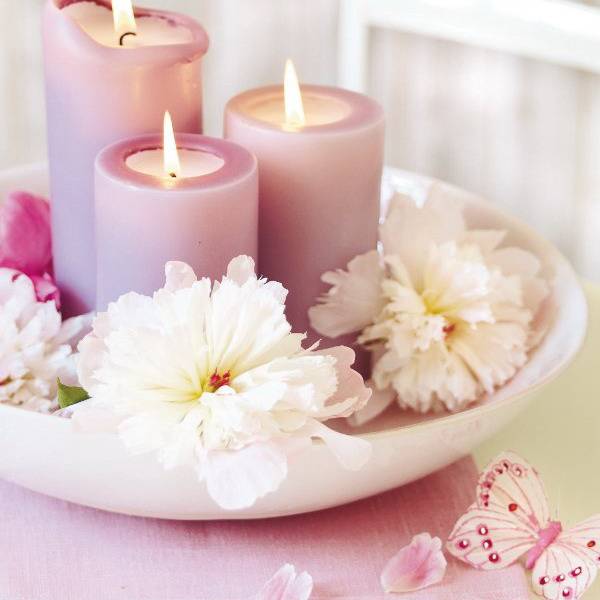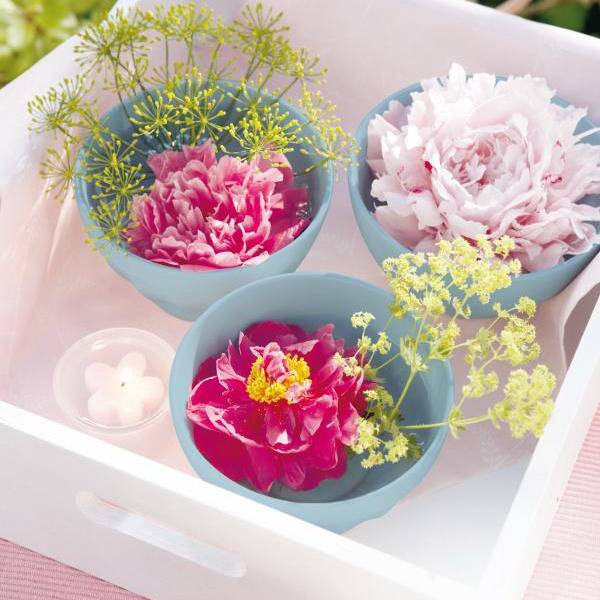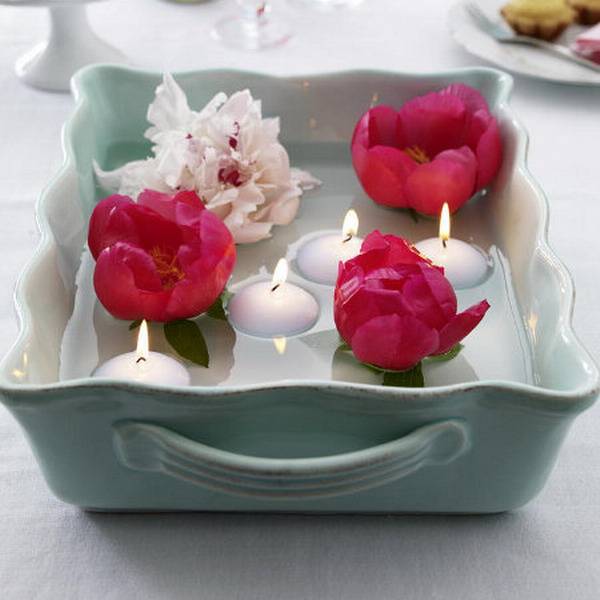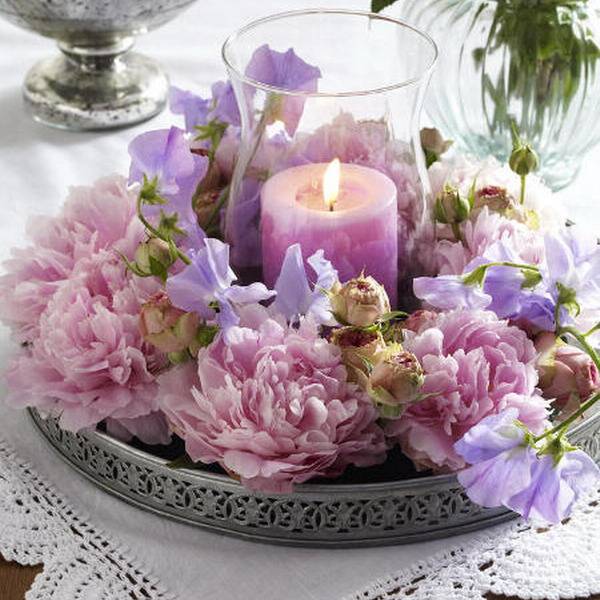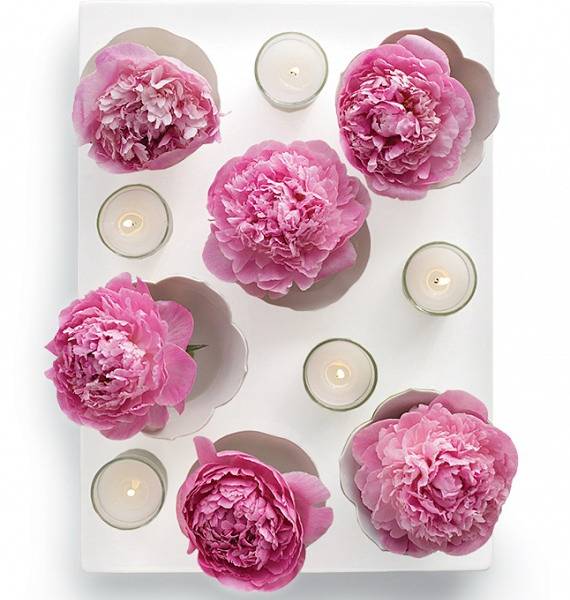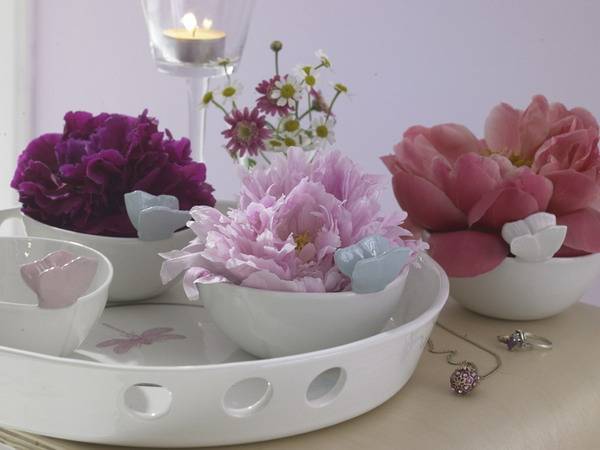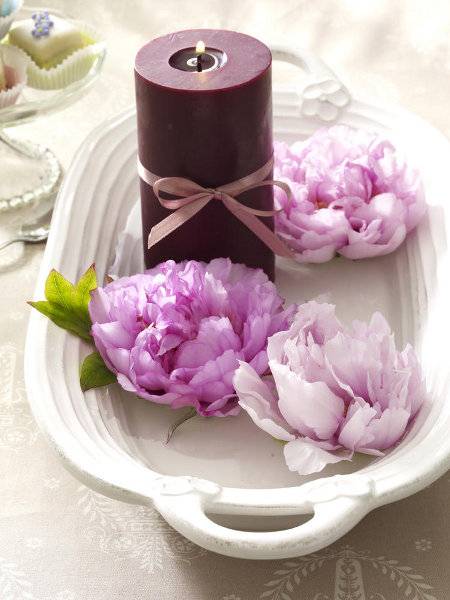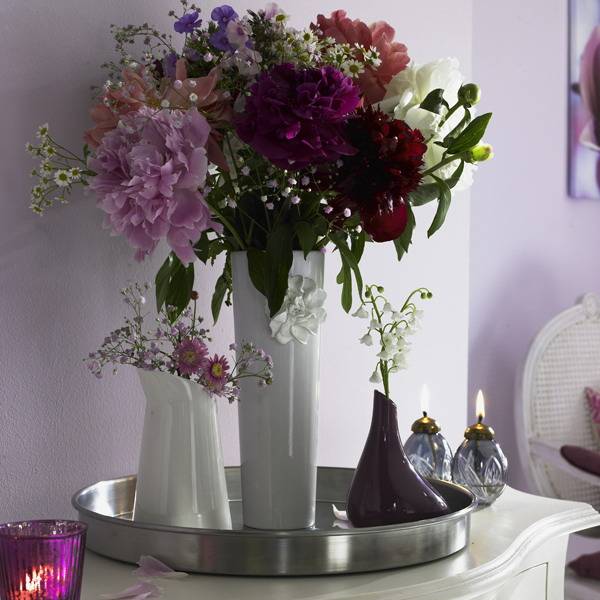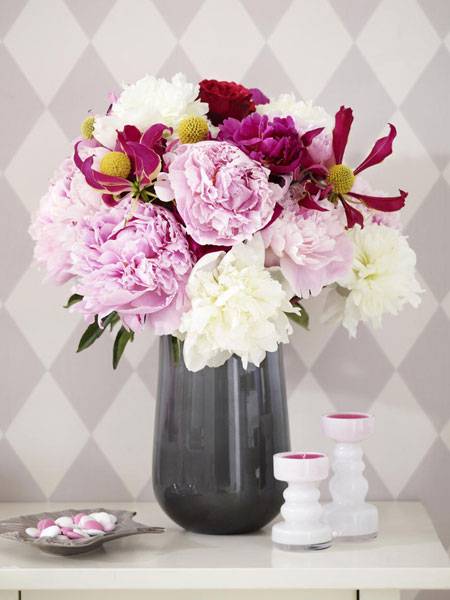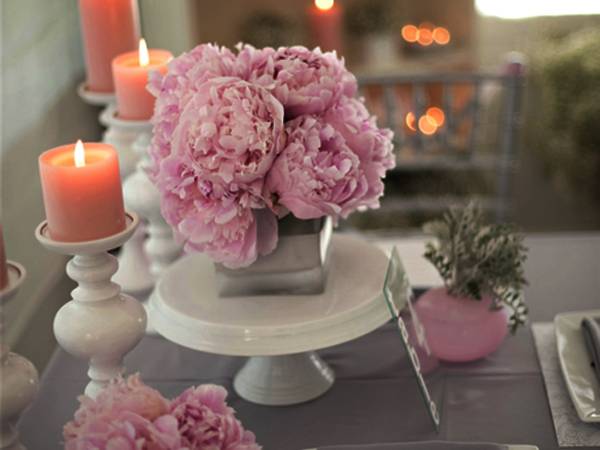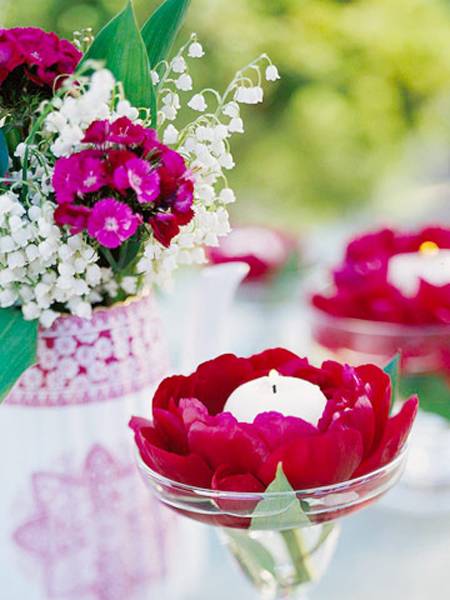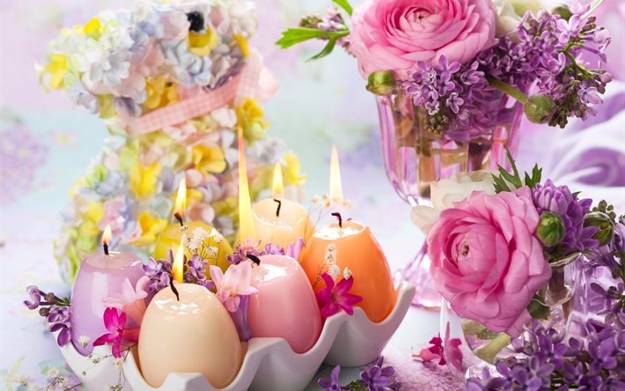 More from decorating with flowers

Fabulous designs take modern food decoration ideas to the next level blending innovative concepts with traditions and exploring new ways to...
and enjoy free articles sent to your inbox