30 Dog House Decoration Ideas, Bright Accents for Backyard Designs

Decorating Ideas

Outdoor Living

Pet Design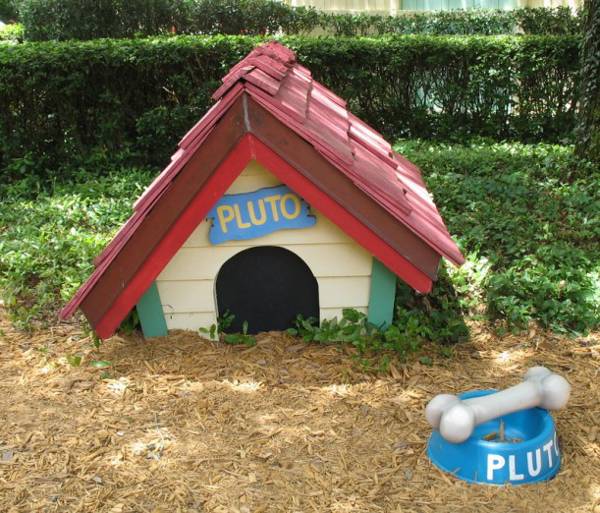 Dog house design Pluto's Home, beautiful yard decoration
pets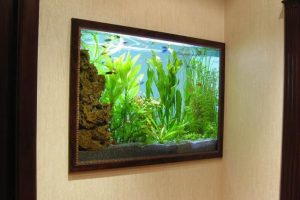 A dog house can become true decorations for your pet friendly backyard. If you have a pet, a dog house provides a cozy shelter for your dog. If your have an empty dog house, you can decorate it, creating a bright centerpiece that adds color, personality and charming accent to your backyard design.
A dog does not care what the dog house looks like as long as it is comfortable, but owners want something more than just a four-sided structure, something bright and beautiful that adorns their backyard design. Creative ways of dog house decoration make backyard designs look pet friendly and impressive, highlighting the cozy retreat for your four-legged family member.
When your dog dies, the empty dog house looks depressing. Simple dog house decoration ideas may help you to create an attractive yard decoration, using the empty dog house, add more color and blooming flowers to your backyard design and deal with your loss.
Dog house decoration ideas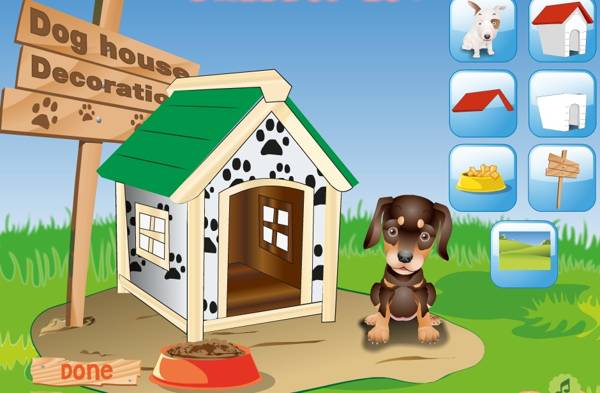 You can decorate a dog house with bright paint or paws prints. Cat prints on the dog house roof can be painted using weather-resistant outdoor paint. Waterproof stickers can be used in warm climates. Paint a smiling cartoon dog or cat on the side of your dog house, which add a humorous design to the structure.
Funny signs, like No Cats Allowed or Dogs Only look playful, adding fun to your backyard design. Painting dog house bright color, adding striped or floral pattern and flower planters with blooming flowers are excellent ways of dog house decoration and making your backyard design look more cheerful and inviting.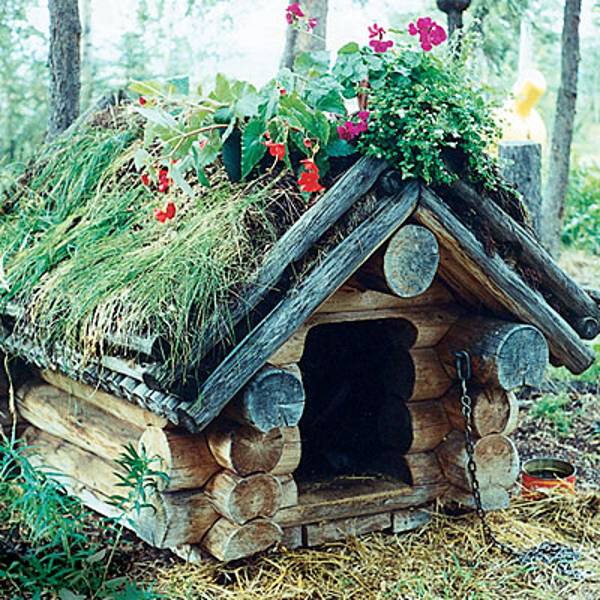 Paint the dog house to look like Snoopy's Home. Classic design is inspiring and give lots of dog house decoration ideas.  You can add a rendition of Snoopy on the side or just write the name. This dog house design and decoration would be especially fitting if your dog is a black and white beagle.
Impressive dog house designs and decorating ideas
Dog house decoration with funny text or dog bone images are especially cute. Consider using something other than the dog's name. Look for funny phrases, or come up with your own humorous text. Even though dogs can not read, you and your family can, and funny text will make your family members and guests smile.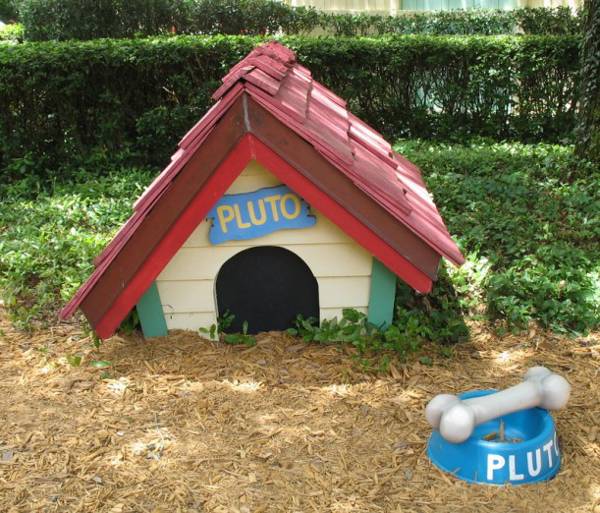 You can add all sort of  decorative elements to your dog house design. Bold color, adding wooden paw prints, dog bones, hearts or flowers can be applied using small nails or a weather poof glue to dog house walls and roof. Stenciling your dog's name above the door or using painted bright color wood letters spelling your dog's name will personalize the dog house design and add unique character to your backyard design and decorating ideas.
Contemporary cats and small dog house designs
Comfortable dog house designs, indoor dog house design by Kooldog

Colorful handmade birdhouse designs look beautiful on green branches and garden posts. Creative painting ideas turn wooden birdhouses into bright yard...
and enjoy free articles sent to your inbox