Dog House Design Inspirations

Outdoor Living

Pet Design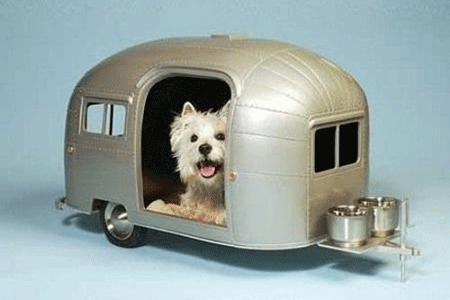 Contemporary design ideas, metal house for a dog
pets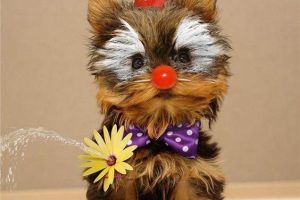 Luxurious and simple dog house designs and decorations provide unique design ideas and inspirations. There are hundreds of pet house designs available on the market. Although you can create your own design, it is a good idea to look at existing models and get prepared to make the right decision for your pet and your lifestyle.
Looking at unique, luxurious or simple dog house designs will help evaluate your dog's needs and develop your own eco friendly, comfortable and attractive design ideas. (Dog poop recycling and Green design) If you like to build a simple dog house, there are many websites offering plans and instructions where to get necessary materials and how to build a solid house for your dog.
If you are looking for modern or luxurious dog house designs, pictures below provide unique design ideas and inspirations for building a modern and comfortable house for your dog. (Contemporary cat and small dog house designs) Air conditioning, central heating, carpeting, soft bed, second floor and few rooms are optional modern design ideas that add comfort, luxury and style to your pet's home. (Impressive dog house designs and decorating ideas)
Even if you prefer simple dog house designs, contemporary and stylish design ideas may inspire you to add attractive decorations, use eco friendly and natural materials or increase the size of a house for your dog, making it more comfortable and healthier.
If you like to make a nice indoor dog house to provide a quiet warm place for your pet to relax, it is especially important how the design will look.
You should consider design ideas that can match your house style and home furnishings, adding a pet-friendly accent to your existing home decor.
Heated dog house is a great idea for all designs, outdoor or indoor. A heated dog house will be your dog favorite place, that is protected from the cold and drafts. (Contemporary room heaters for beautiful homes)
Having a good insulation is an important part of building outdoor dog houses. The door is a nice feature, and it should be facing the direction opposite to the prevailing winds.
Modern dog houses should be not only comfortable for pets, but eco friendly and attractive, adding interesting decorating accents to owners homes or their backyard designs.
Attractive houses for pets provide healthy and comfortable shelters for pets, offering wonderful decorations for homes, gardens and backyards.
Modern design ideas for pets
Luxury boarding hotel for paws
Lakefront hotel design for wealthy paws
Design ideas for stylish furry pets

Snowflakes are perfect Christmas decorations and eco gifts that you can make in an infinite variety of sizes and designs. White...
and enjoy free articles sent to your inbox