Watermelons Inspired, Creative Food Design Ideas and Summer Party Table Decorations
---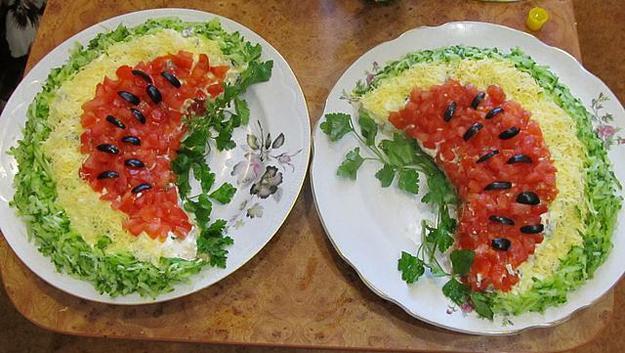 Watermelon slice-shaped salad
Simple watermelon carving and watermelon inspired food design ideas make summer party table look unique  and impressive with colorful salads, snacks and treats, while proving healthy food choices enhanced by original food decoration. Unusual and bright food decoration ideas help to beautify your party table with spectacular edible decorations and surprise your guests in elegant style.
This artistic tradition of food decoration with color and carving add personal touches to party table decoration while turning food into gorgeous and exquisite artworks. Carrots, papaya, pumpkins, pineapple, tomato, apple, cucumber and other fruits and vegetables are great for carving individual items that add fabulous edible decorations to party table.
Even simple watermelon carving patterns and watermelon inspired food design ideas, like colorful salads or cakes shaped like watermelons appear to be especially bright, highly attractive and impressive. The contrasting green and red colors of watermelons create a striking effect to the finished edible decorations, making your party table look appealing and exquisite.
Watermelon party table decorations and centerpieces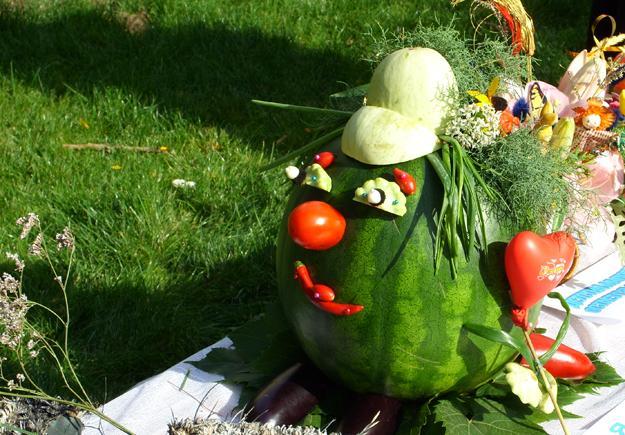 Watermelon slice-shaped salads, cakes or sculptured fruit baskets create bold party table decorations and centerpieces. Watermelon sculptures look amazing. They are attractive and versatile, suitable for any international event or family party. Creative and amazing food design ideas add intricate patterns and color contrasts to table decorations and centerpieces in green and red colors.
Watermelon slice shapes salads look delicious, adding a personal touch to a family dinner and make kids eat salads while having fun and enjoying unusual food design. Watermelon carving or food decoration ideas inspired by watermelons are great for adults and kids party table.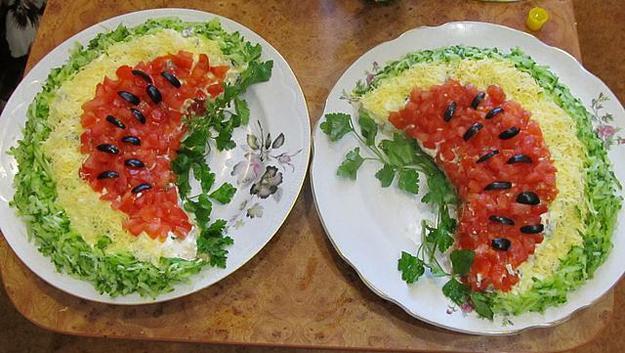 Your guests will have a great time enjoying unexpected food design while eating healthy salads and watermelon deserts. This unique art and design ideas encourage children eat healthy and lean how to decorate their party table with color, amazing shapes and texture while creating beautiful party table decorations and centerpieces that blend taste and style.
Fun party table centerpiece idea, a watermelon punch bowl with a spigot
Watermelon cakes and sweets adding color to summer party table decoration
Food art and design ideas create amazing edible decorations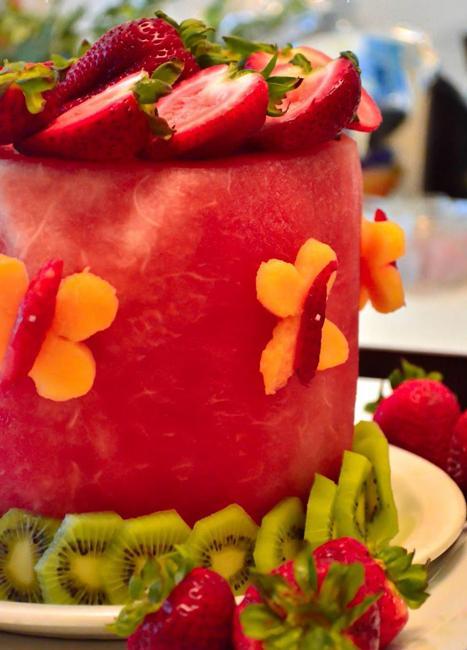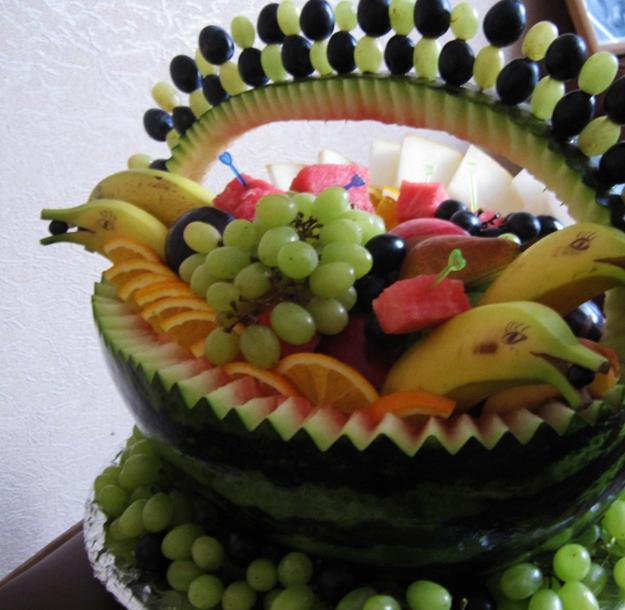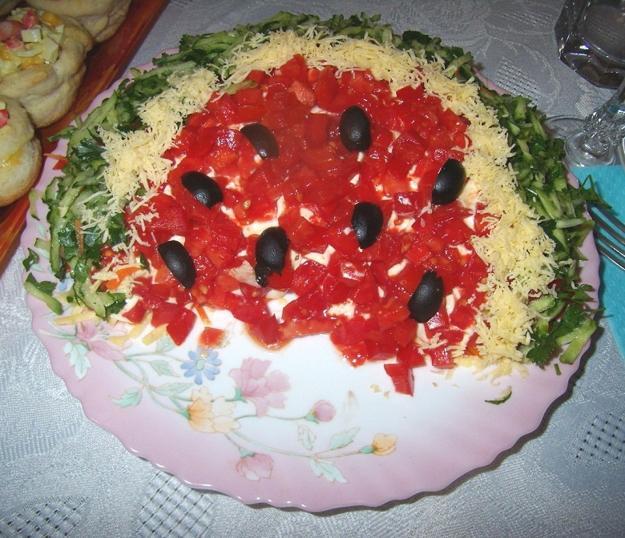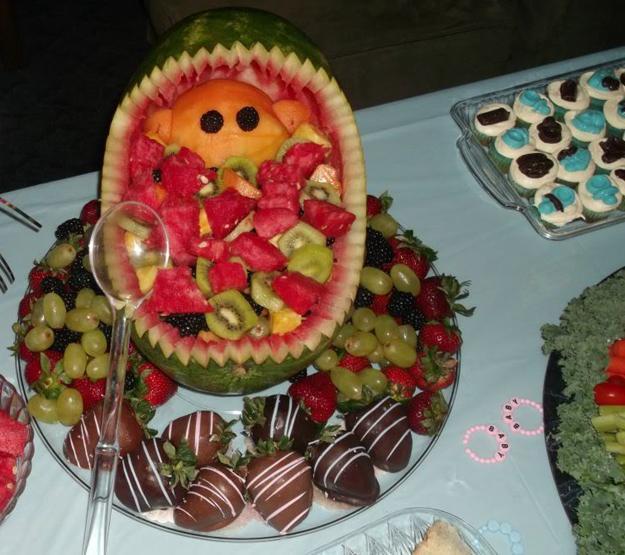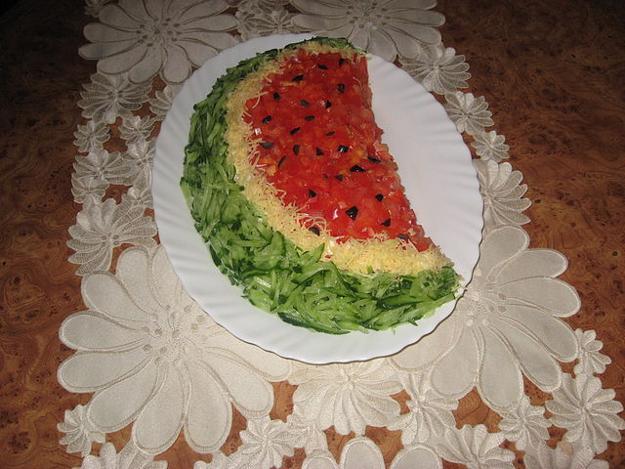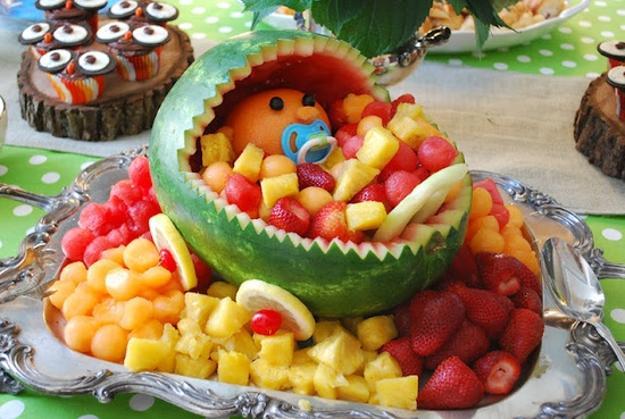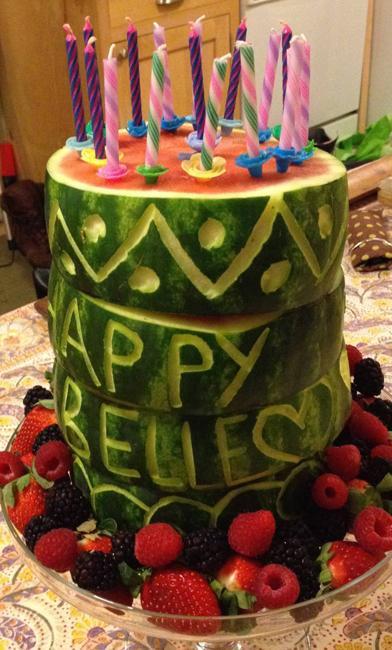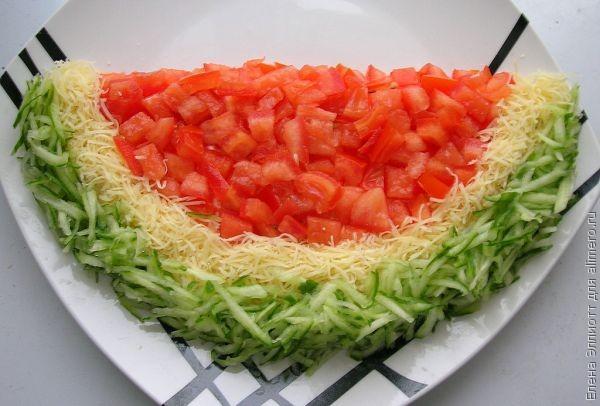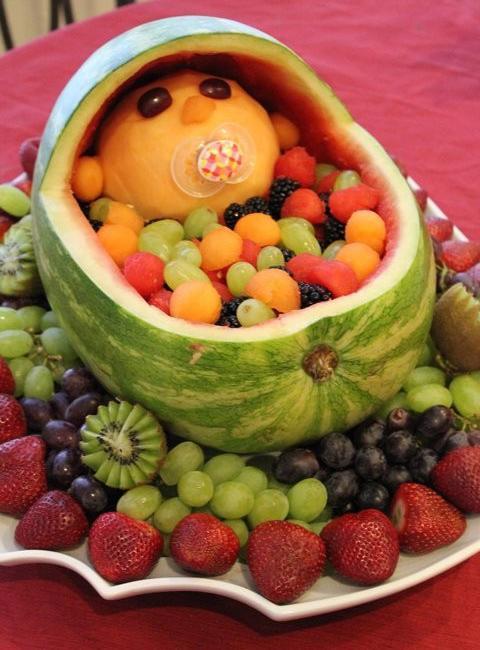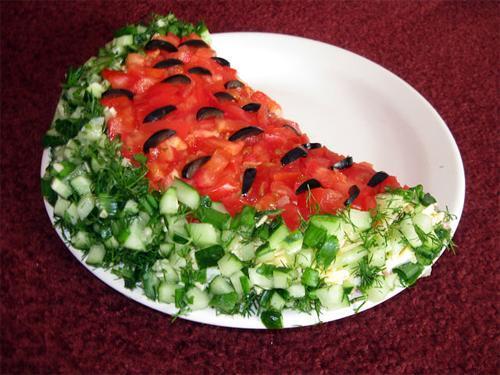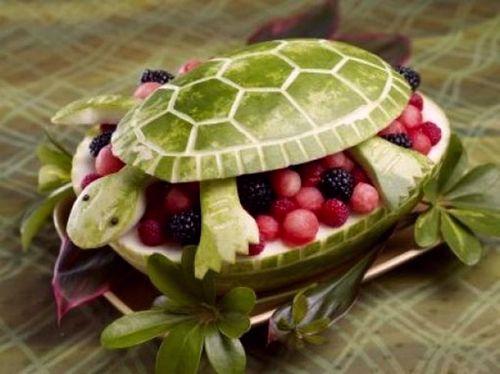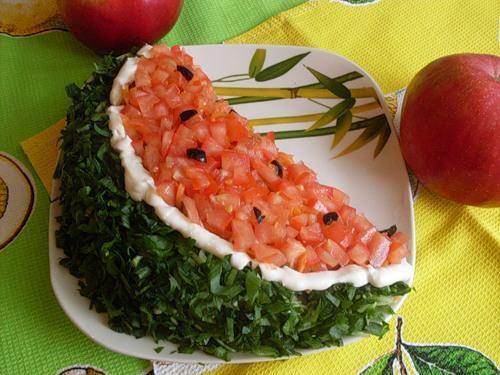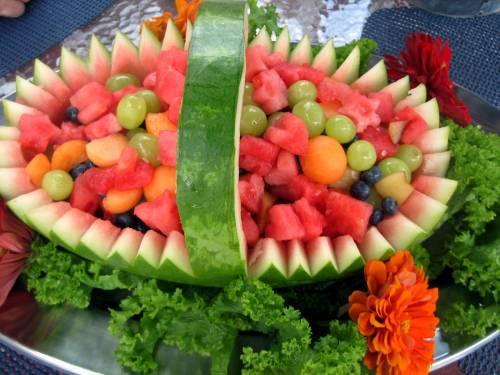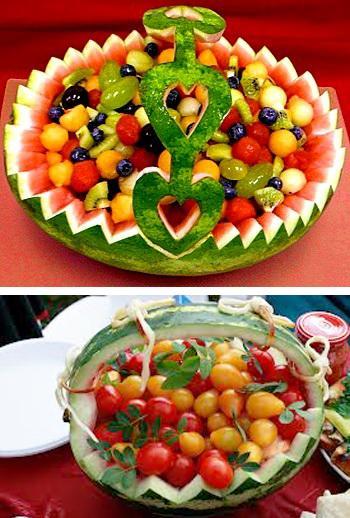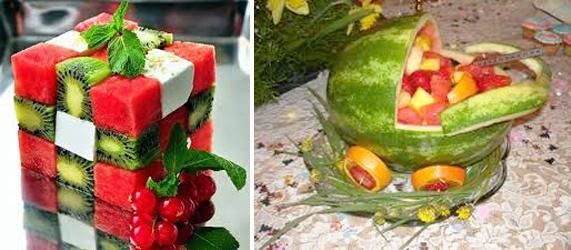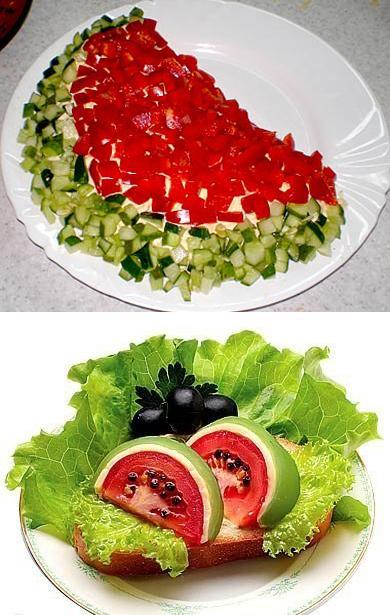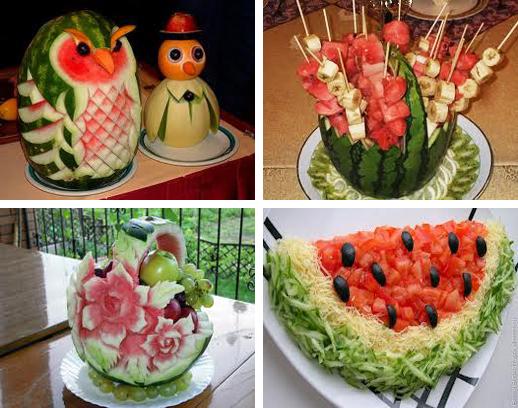 More from food decoration

A herb infuser is a handy thing to have in your kitchen. Playful design ideas and bright colors turn the tea...