Colorful Summer Party Ideas, Picnic Decorations

Decorating Ideas

Outdoor Living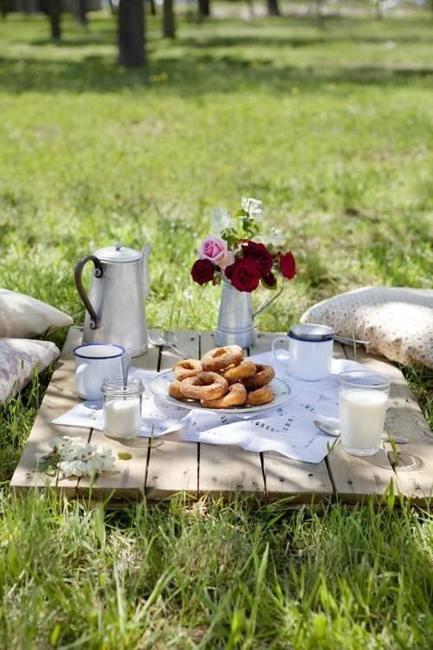 Handmade picnic table
summer party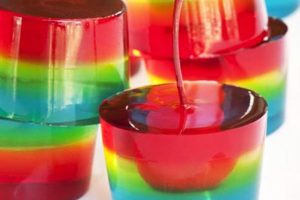 Picnicking is fun. Eating outdoors gives fantastic opportunities for relaxing and connecting to nature. People feel happy in exciting and unusual places. A summer picnic is a great idea to set out with friends or family members to a distant, picturesque location. You require taking many things with you, plan, and prepare food, beverages, sports items, fishing rods, sunshades or windbreakers and so on, but the enjoyment of a summer party is worth your effort.
A picnic basket is a traditional choice. Picnic baskets are ideal for carrying foods and drinks to the local park or nearby locations. Picnic backpacks, especially the insulated ones, are trendy, contemporary choices.
Summer picnic ideas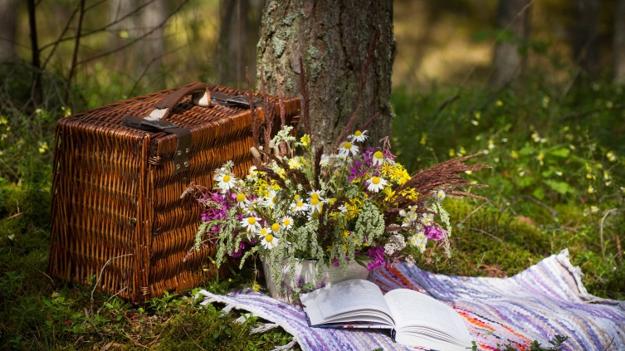 Contemporary picnic backpacks are heavily padded and best suited to take on faraway destinations as they let you run, jump, walk, hike, bike, or swim. These backpacks are efficient in carrying light meals and drinks, but traditional picnic baskets are romantic and elegant.
Tips for summer party table setting
Polka dots, playful decoration patterns for your party table
Romantic picnic ideas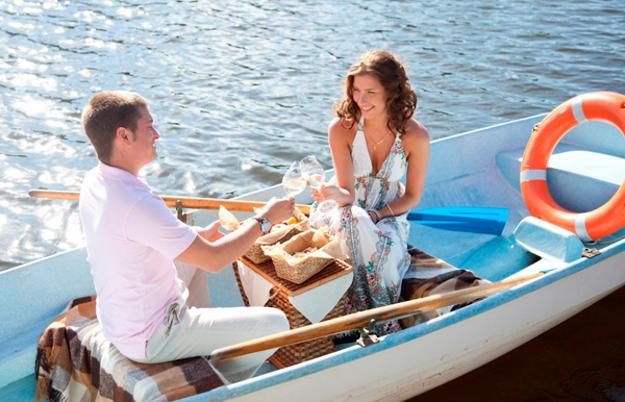 Picnic planning and decorations
Summer kitchen designs, outdoor rooms, modern backyard ideas
Outdoor furniture for dining areas
Summer party ideas, watermelon punch bowl, colorful table centerpiece
Picnics are great ideas for celebrating a birthday, national holidays, or family events. Bright outdoor decorating adds more fun to a summer party and enhances a romantic vibe.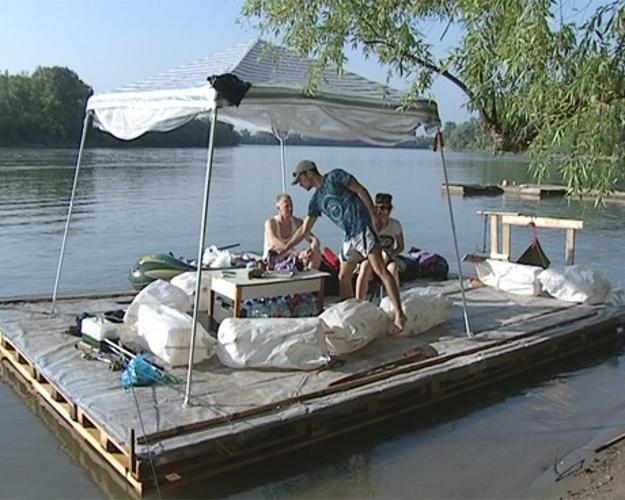 Bright colors of fabrics, vibrant patterns on large pillows, and creative handmade accents, combined with scenic beauty, set a festive atmosphere and make your summer party unforgettable.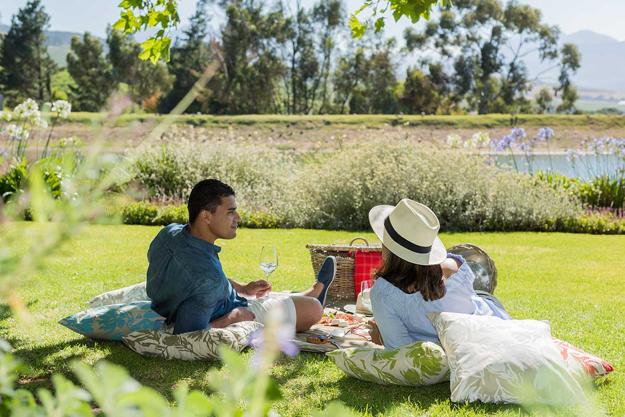 Also, you can plan a picnic right in your yard. Make a cute sunshade or put a mosquito tent, create a canopy, and bring colorful cushions and napkins. Add a touch of chic to picnic planning, and make decorations. Bring your favorite finger foods, and enjoy snacks while playing outdoors.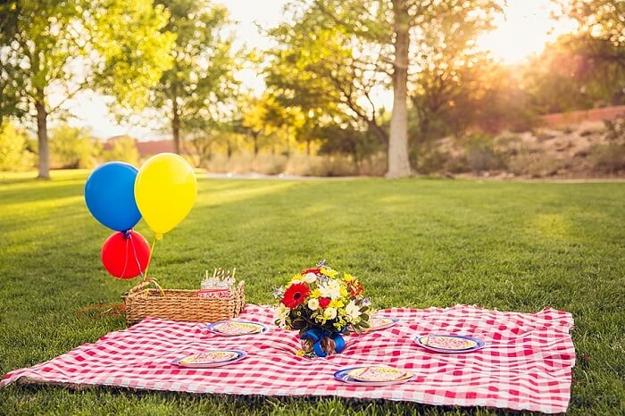 Here are beautiful picnic ideas. You can steal them for your summer party setting to make the season bright and surprising. Get inspired by these colorful decorations, come up with original ideas, turn something ordinary into exciting and bold.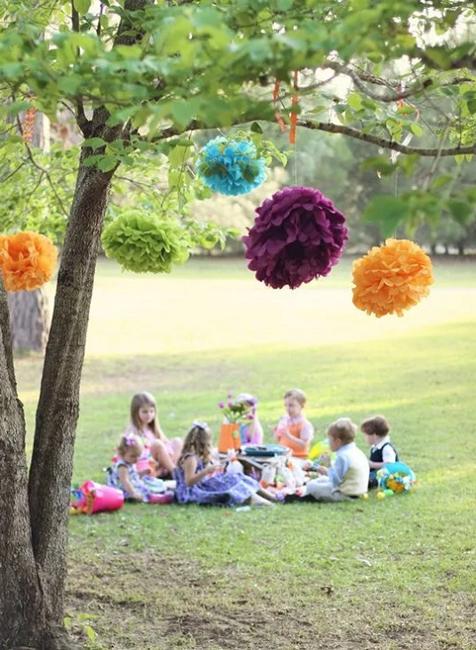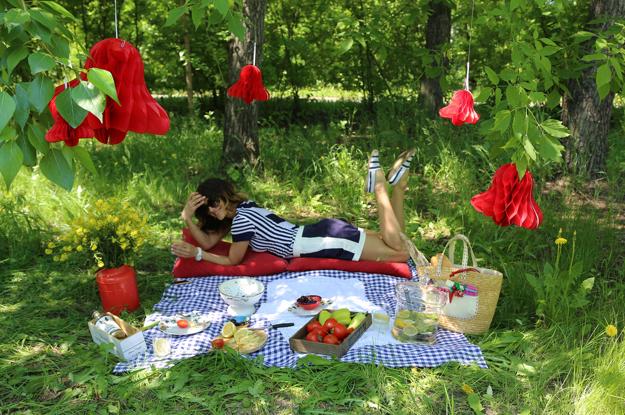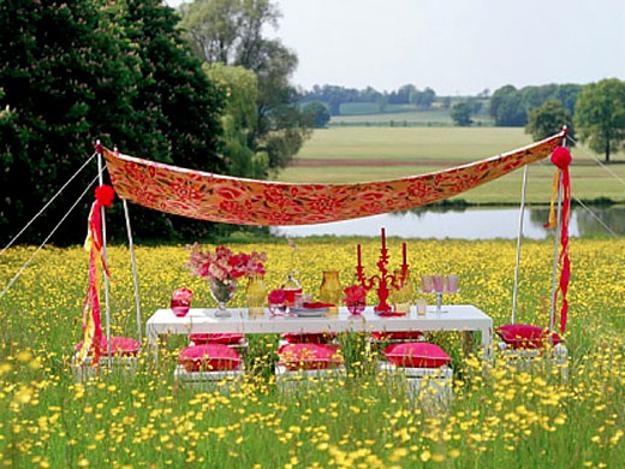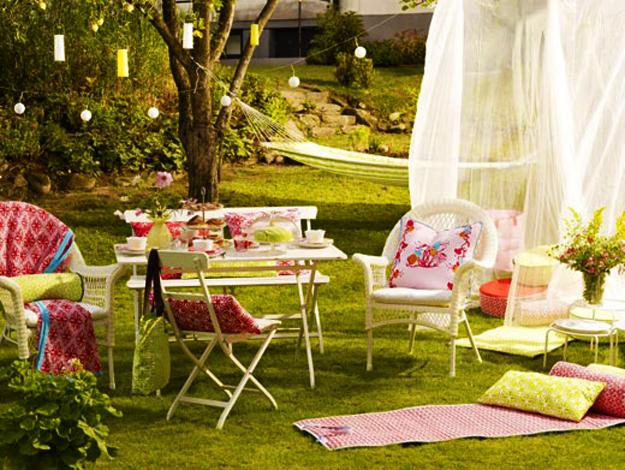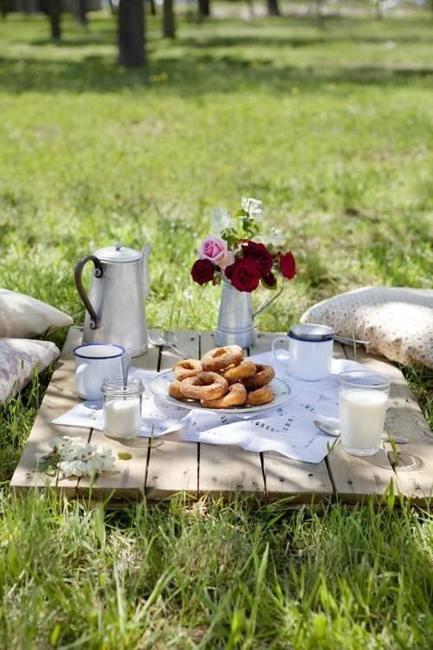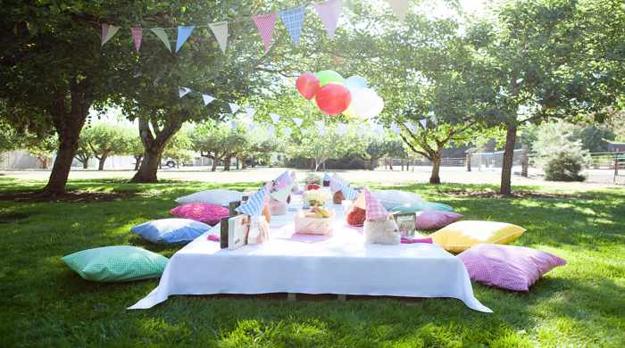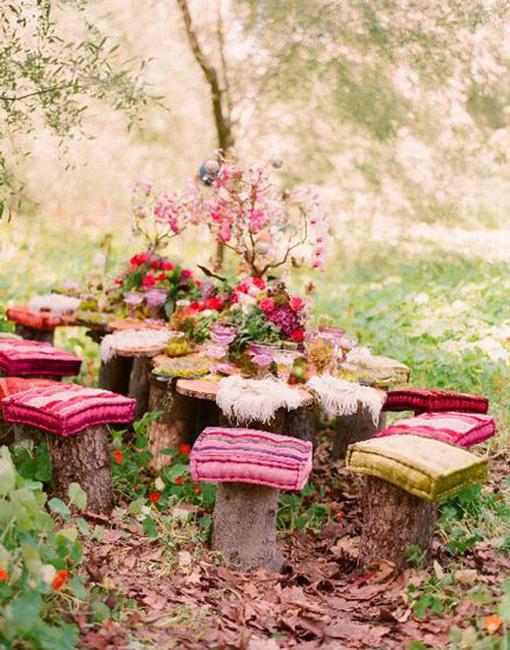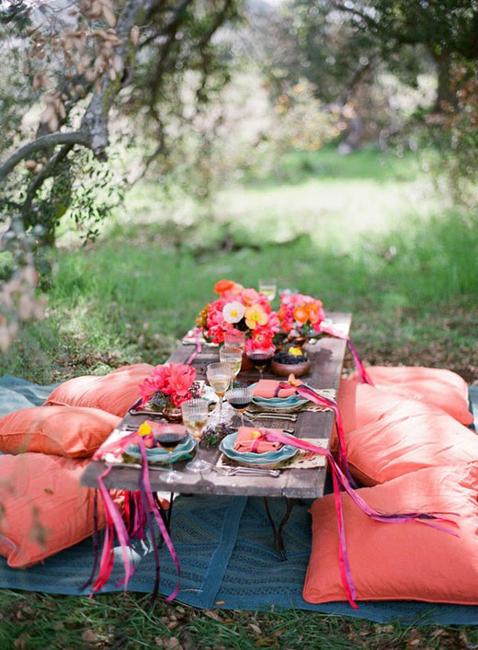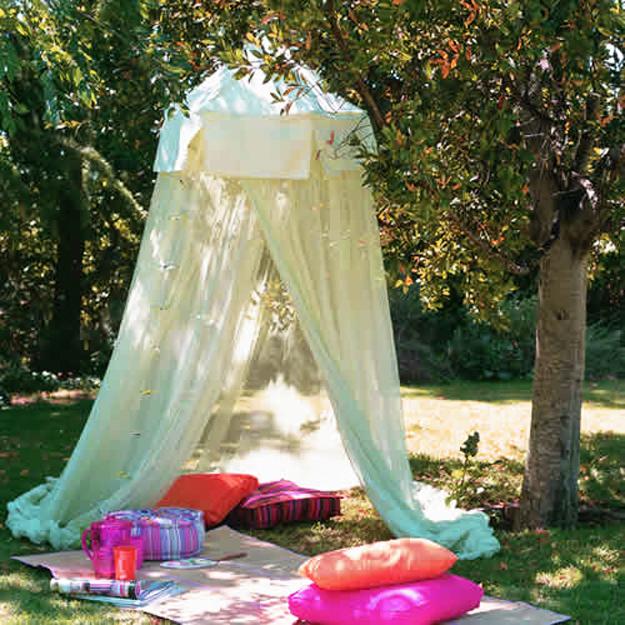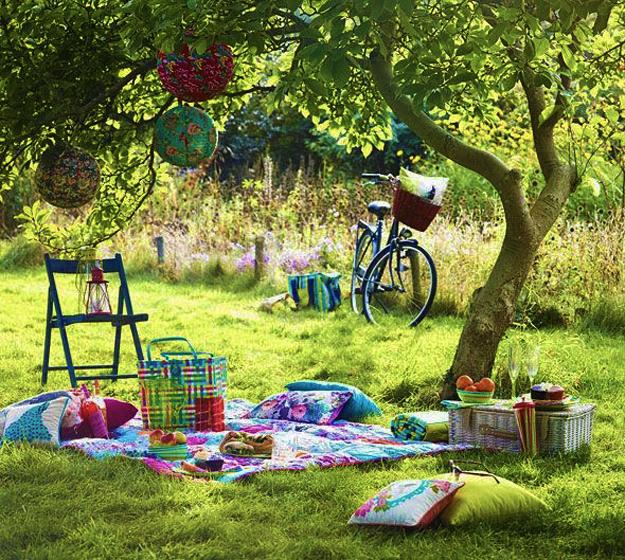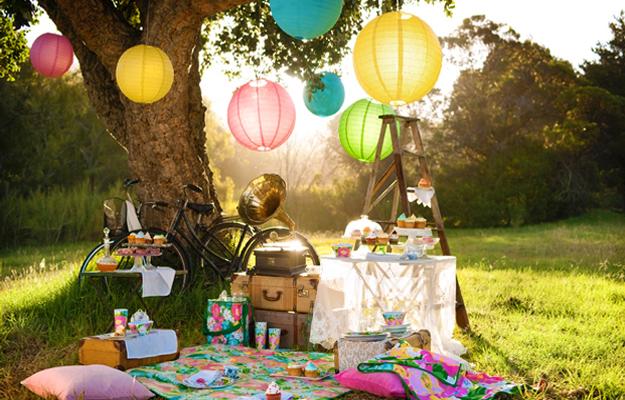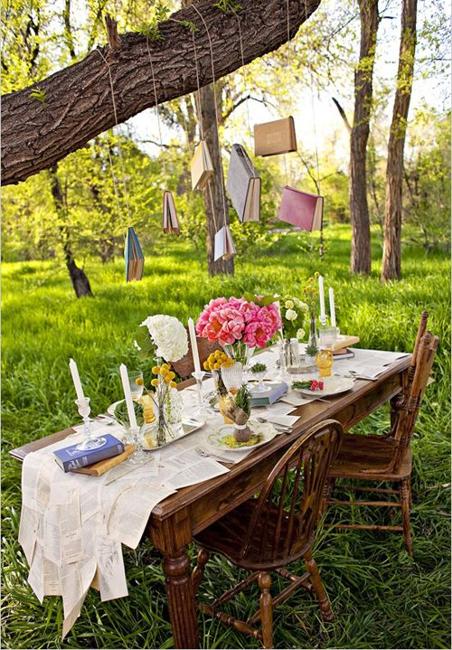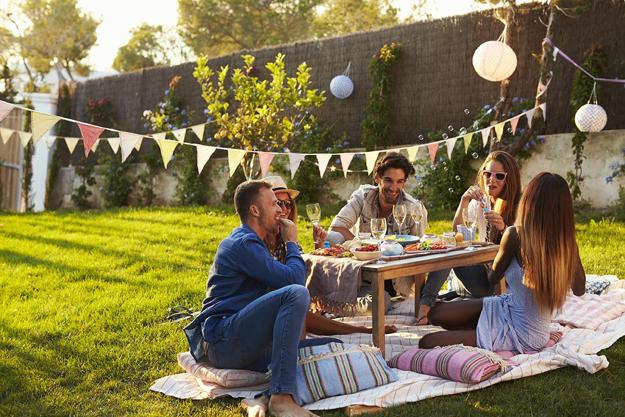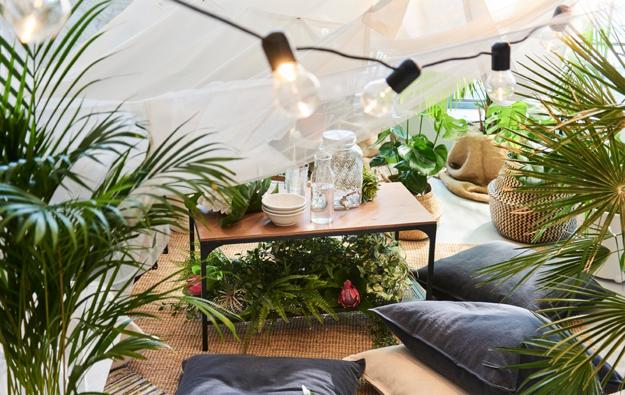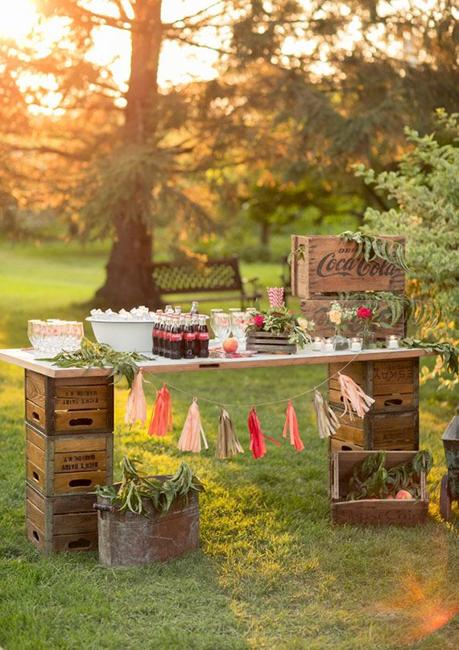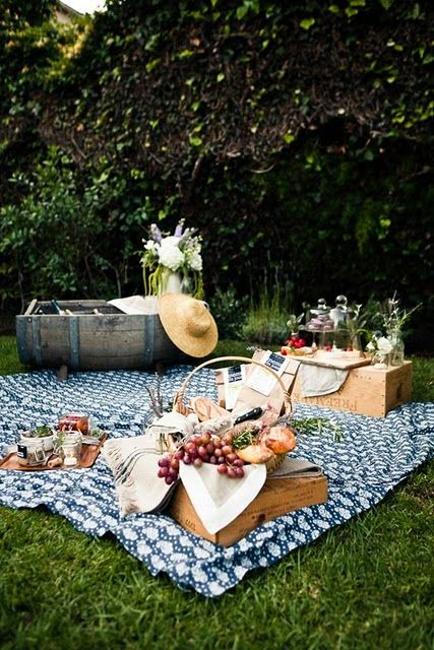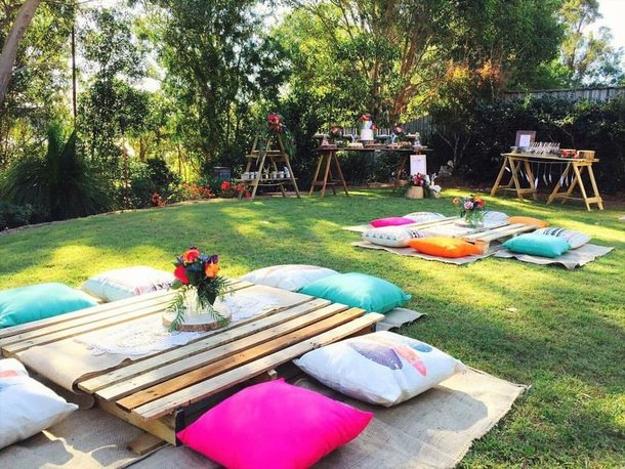 More from yard decorations

Colorful handmade birdhouse designs look beautiful on green branches and garden posts. Creative painting ideas turn wooden birdhouses into bright yard...
and enjoy free articles sent to your inbox