Modern Kitchen Backsplashes, 15 Gorgeous Kitchen Backsplash Ideas

Interior Design Ideas

Kitchen Ideas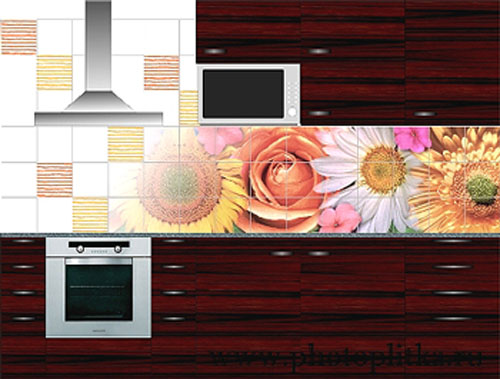 kitchen backsplash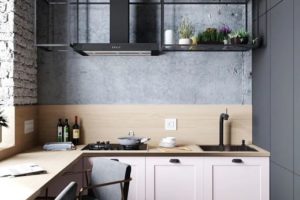 Modern kitchen backsplashes that match home interior decorating style are gorgeous functional decorations that harmonize home interiors. Beautiful backsplash ideas bring various decorative materials and designs, adding traditional or contemporary images and stylish colors to modern kitchen designs.
Kitchen backsplash is a part of the wall behind a stove or a sink which has to be protected from splashes of water, grease, fruit or vegetables juice. Modern kitchen backsplashes need to be durable, resistant to moisture and stains, easy to clean, heat resistant and decorative, creating comfortable and stylish kitchen interiors.
Modern kitchen backsplash ideas, matching home interior decorating style, add more harmony to the entire house design, whether changing a kitchen backsplash is a part of new home design, old house renovation or home staging. Well selected materials, patterns and colors for kitchen backsplashes make homes more attractive and increase their values.
Metal tiles for modern kitchen or bathroom decorating
Modern kitchen design trends, redesigning kitchen interiors
Modern kitchen decorating ideas, hand painted wall tiles
Traditional kitchen backsplashes are usually designed with ceramic and stainless steel wall tiles or metal wall panels. Modern kitchen backsplash ideas include laminated, metal, wood or ceramic tiles, metal or plastic wall panels, glass mosaic tiles and glass wall panels with expressive and stylish wall designs.
Luxurious kitchen backsplashes are made of hand painted wall tiles, marble or granite pieces, wood and wood like wall tiles that make modern kitchen interiors look unique and expensive.
Blue and white wall design, unique backsplash design
Wall panels, made of metal, glass, artificial or natural stones are easy to install. These kitchen backsplashes are very decorative and practical, but less strong and durable than traditional kitchen backsplashes designed with ceramic wall tiles.
Transparent bathroom and kitchen tiles with organic objects, recycled glass tiles
Hand painted wall tiles, simple ways to decorate old kitchen tiles
Ceramic wall tiles are an excellent material for kitchen backsplashes. Ceramic wall tiles add various textures, colors, patterns and shapes to kitchen designs, making even simple backsplash ideas look beautiful and interesting.
Brick wall tiles, natural materials for modern backsplash designs
Glass mosaic tiles and glass wall panels that cover an impressive images are latest trends and modern kitchen backsplash ideas that work well for traditional and contemporary homes. Large prints, floral designs, abstract patterns or panoramic photographs and glass wall panels dramatically transform wall designs.
Wood like kitchen tiles, modern tile designs
New and traditional brick wall tiles, modern kitchen and bathroom decorating ideas
Glass wall panels are practical. They reflect more light from lighting fixtures and windows, making modern kitchen design bright and pleasant. Glass wall panels are heat and moisture resistant, offering eco friendly products for wall protection and decorating.
Beach pebbles for wall decoration, modern kitchen backsplash design
Frosted glass wall panels or exciting digital prints, covered with glass wall panels create unique kitchen designs that can be neutral and dynamic, nature inspired or looking like contemporary artwork.
12 Modern kitchen design trends and ideas
Stylish kitchen countertop materials, 18 modern kitchen ideas
Glass wall panels and amazing digital prints add striking decorative accents to modern kitchen designs, but glass panels require an empty wall without any railings, kitchen organizers and shelves.
Blue kitchen cabints and glass wall panels for modern backsplash design
There are many other modern kitchen backsplash ideas for creating stunning, practical and comfortable wall designs with decorative tiles, artificial and natural stone panels, hand-made mosaic tiles or unique designs created with beach pebbles or broken tile pieces.
The market today offers a wide variety of decorative materials for home owners and designers that encourage to experiment and design unusual kitchen backsplashes and add amazing decorative elements to kitchen interiors.
More from modern kitchens

From traditional ceramic tile designs to trendy wood-like, shiny metal, and mesmerizing glass, there is seemingly unlimited ways to brighten up...
and enjoy free articles sent to your inbox