Recycling Wood Stove Parts for Floating Hot Tubs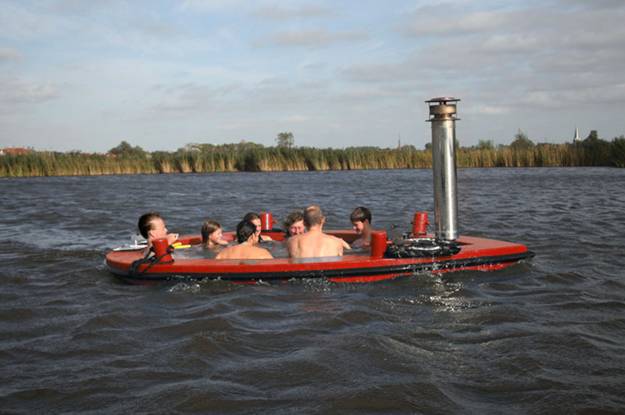 Recycling old wood stoves is a challenging task. Old wood stove can be turned into yard decorations and room furniture pieces. These home appliances can be used for creating floating hot tubs or repaired for modern interior decorating in vintage style. Lushome presents amazing creations – floating hot tubs that recycle old wood stove parts.
These floating hot tubs may look extravagant and ridiculous, but the design ideas are genius, awesome and inspiring. The Hot Tug is one of those amazing items that feature a nice look, functionality, fun and unusual design that surprises and delights. The floating hot tubs that create boats is a simple, clever and fun design idea.
The boat hot tub carries 2,000 liters of water and typically takes about 2 hours to fill. The hot tub is heated via a wood stove located at the front of the boat. It takes about 2.5 hours to get the water to 100 degrees F, making it about 4 hours of preparation time. The simplicity of using logs to make a fire add unique appeal to this creative design idea.
Floating sunrooms, modern houseboats
Floating hot tubs made with wood stoves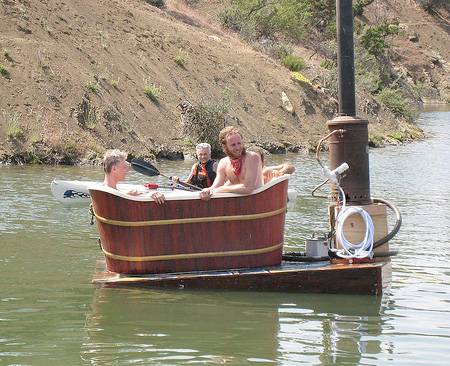 A floating hot tub can fit from 6 to 8 people. It is expensive when you buy the full package with an integrated electric motor, batteries, charger and wood burning heat.
The price is around $22K. If you have a wood burning heater and an outboard engine, you can get just the glass fiber shell for your floating hot tub for about $12K.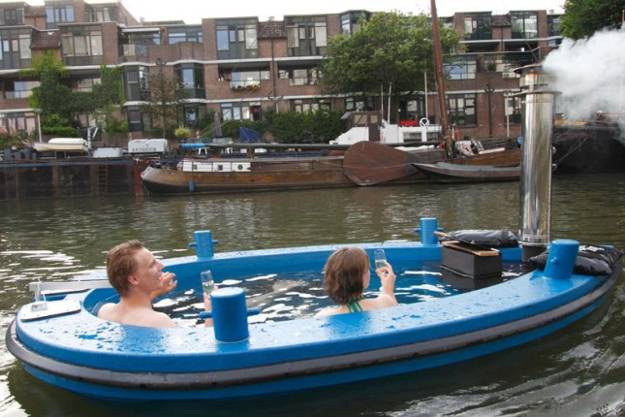 You can rent a Hot Tug in Holland or try to make your own floating hot tub recycling your wood stove for this fun design idea. The Hot Tug is interesting and inspiring design idea that may spark more genius, ridiculous and clever recycling ideas for your old wood stove.
20 creative design ideas for recycling old kitchen stoves for home decorating
Romantic small floating house for two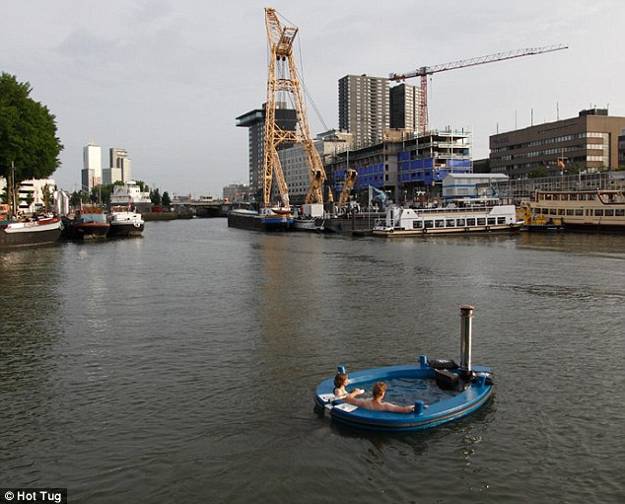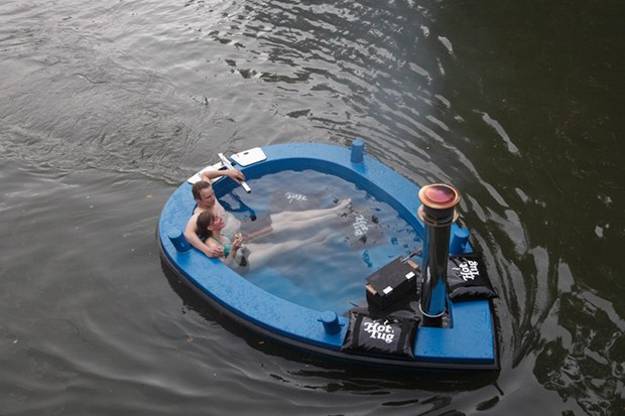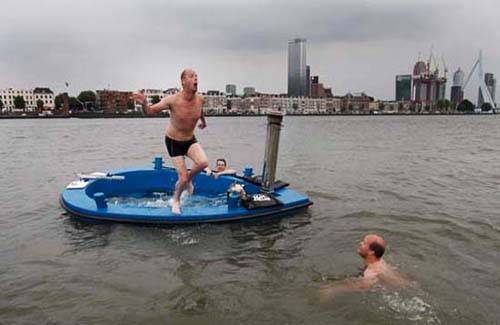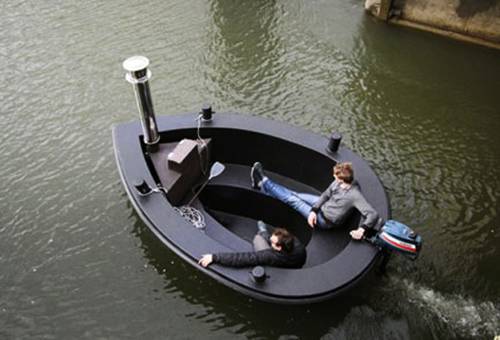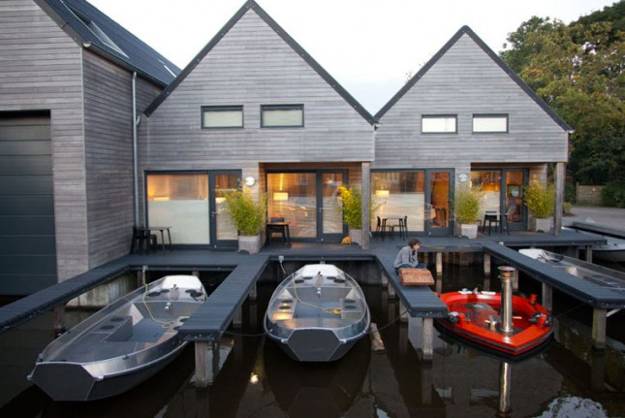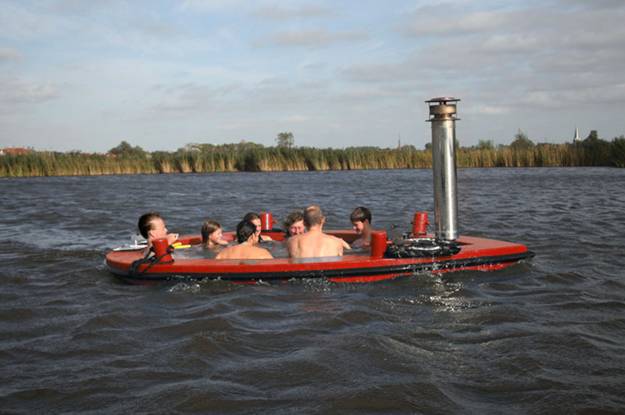 Unusual interior design is exciting and inspiring. We can wonder how people get their ideas for creating an original interior design,...