Romantic Floating House for Two, Modern House Designs for Green Living

Green Design Ideas

Interior Design Ideas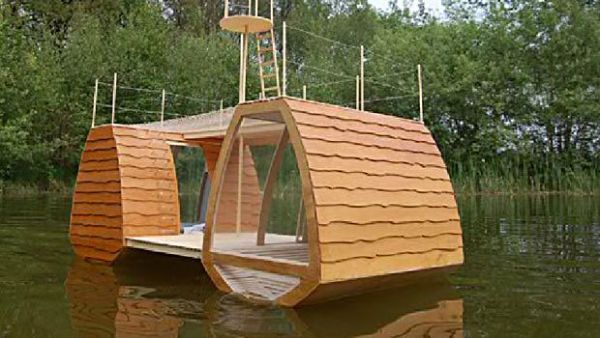 Lake cottage, floating house design for two
house designs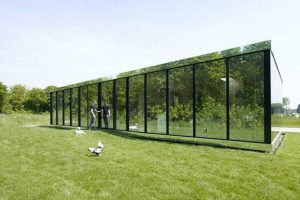 Houseboat like Floating Suite from Dutch designers is a catamaran, designed and equipped for simple and peaceful lake cottage getaway. Unusual and romantic modern houses that float are excellent for young couples who can't afford summer homes, but like to spend a weekend on a lake.
Modern houseboat is for those who like to get away from noisy busy cities. Small, but cozy floating houses offer unique experience and cozy rooms for green living. Modern house designs are eco friendly and comfortable. Floating houses are perfect for fishing and swimming, reading and relaxing weekends.
Romantic catamaran offers a nice way to change lifestyle and enjoy the natural beauty of lakes in spring, summer and fall. First green foliage in spring and wild berries in summer, fresh fish for dinner and amazing fall leaf colors, clean air and amazing night sky are all available on houseboats.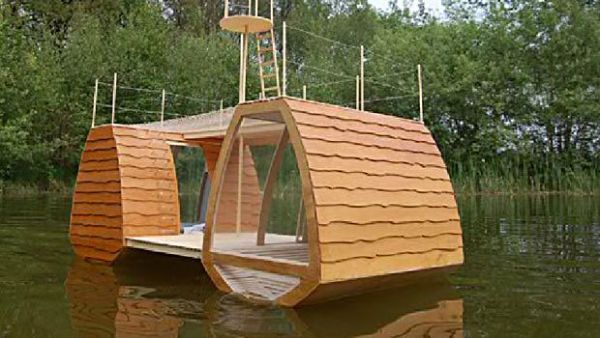 A small bedroom with a large window, that connects the room with the nature, is designed for two people. The beautiful view of the surrounding lake and forest is a part of living on a houseboat.
Interior design is unpretentious and simple, natural beauty and two nice decks compensate the lack of luxury and small catamaran size.
Floating house design with large windows and two decks
Twin hull vessels, catamaran are stable and safe on lakes. Catamaran houseboats are perfect for weekend getaways or green living on a lake.
Urban sustainable architecture, floating houses
The floating house, designed by Dutch designers and architects from the studio Marijn Beije + Design, www.marijnbeije.nl/ has a functional small bathroom that looks attractive and light.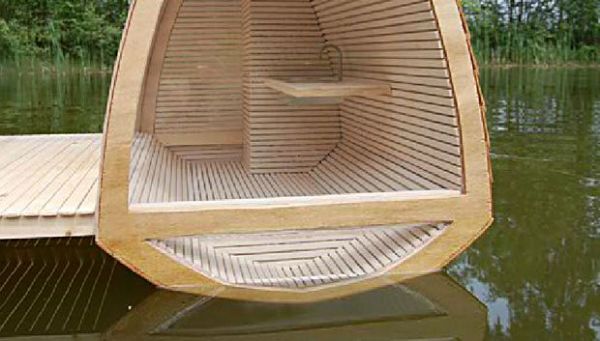 A large window and a small window at the water level bring plenty of daylight into small bathrooms, creating pleasant interior design.
Three story floating house, modern house designs and green building ideas
Modern house designs of empty containers
Two decks are wonderful features of this floating house design, which will make a getaway unforgettable.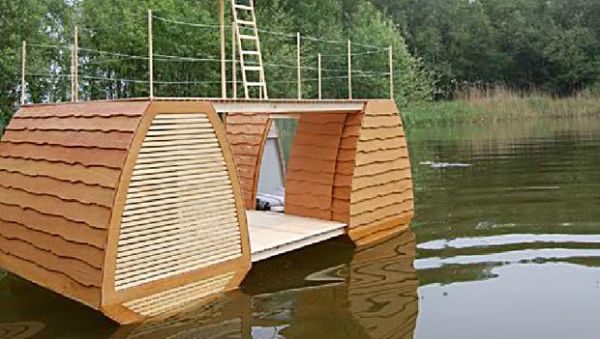 Here are great ideas for kids toys storage and wall decoration with small cars that everyone would love. DIY organizers, like...
and enjoy free articles sent to your inbox