Eco Friendly Home Decorations, Biome Smart Terrarium Design Ideas

Green Design Ideas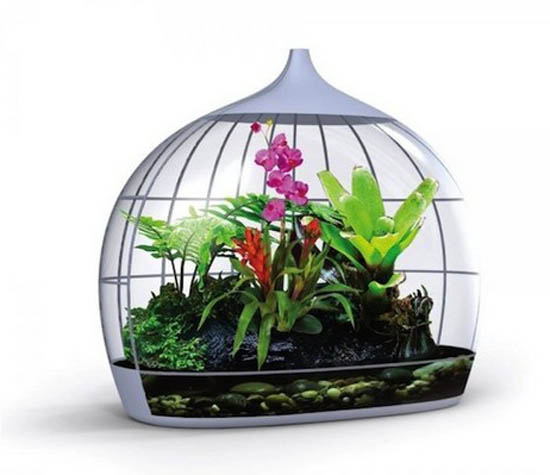 Contemporary glass terrarium containers with mini computers for environment setting control, modern design ideas for new ways to use computer technology
indoor plants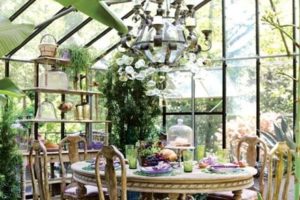 Glass plant terrarium designs offer eco-friendly home decorations that add a natural decorating theme to modern interior design and create attractive and organic home interiors. Biome Smart Terrarium is the design showing an advanced and beautiful way to decorate a home office, kitchen, kids room, and create a unique table centerpiece for living room or dining room decorating.
Modern glass terrarium containers are for growing small indoor plants. The features look gorgeous on the window sill and coffee tables, bringing beautiful, nature-inspired home decorations into modern homes. Contemporary plant terrariums, controlled with iPad technology, are unique, eco-friendly products that become fashionable and convenient, high-tech decorations, perfect for creating elegant and modern accents with small indoor plants.
Contemporary glass plant terrarium ideas allow discovering new possibilities and using iPad technology that helps take care of plants. The innovative designs create less stressful life. Smart Plant Terrarium design is inspired by experiments to find new ways of using modern computer technology, PCs and smartphones by owners.
Innovative glass terrarium for growing small indoor plants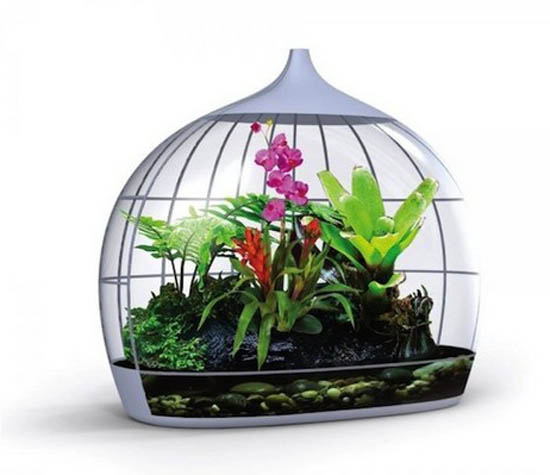 Distant control of the conditions for growing terrarium plants makes life easier. Settings and climate control functions create the ideal environment for small indoor plants, growing in attractive glass terrarium containers. Slow Tech Designs for Digital Downtime is a unique project inspiring more applications for contemporary iPad technology, including the new glass terrariums, that will help turn a busy lifestyle into relaxing, healthy and enjoyable.
Feng Shui home decor with small indoor plants
Green home decor miniatures, table decoration with indoor house plants
Biome Smart glass terrariums are design ideas giving people a chance to rest, to stop for a moment and enjoy the natural accents in their beautiful home decorating. Eco-friendly home decorations, like glass terrarium containers with small indoor plants, are lovely, attractive, and peaceful. Plants help people rejuvenate and relax, reminding of simple and essential things in life.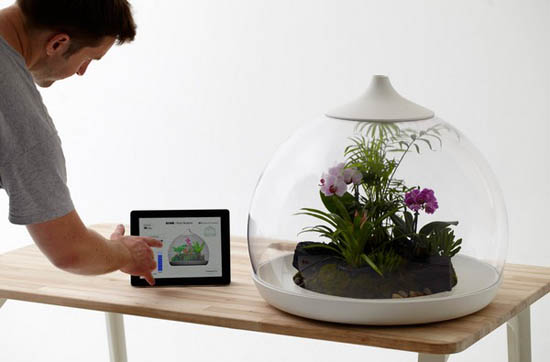 Smart plant terrarium design can inspire people to grow their mini gardens, using the advanced computer technology. Digital control of the environment for small terrarium plants, lighting, temperature, water and air purification, makes it easy. Caring for indoor plants and watching them grow and bloom make life simplified and enjoyable. Using smartphones or mini PCs is a part of it.
How to decorate kitchen with plants and save money
Recycling decor, old shoes for indoor plants
Changing the setting for the environment inside smart glass plant terrarium just once a week gives people more free time for other interests and allows growing small indoor plants remotely, for example, from an office or while on vacation away from home.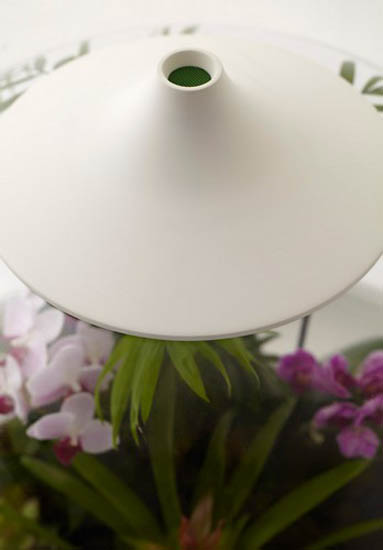 Cactus plants and Feng Shui decorating
 Add indoor plants to home decor to improve air quality
Biome Smart Terrarium can send all critical information to social media accounts, Twitter and Facebook, so people can monitor temperature and light settings, and see how their small indoor plants are doing.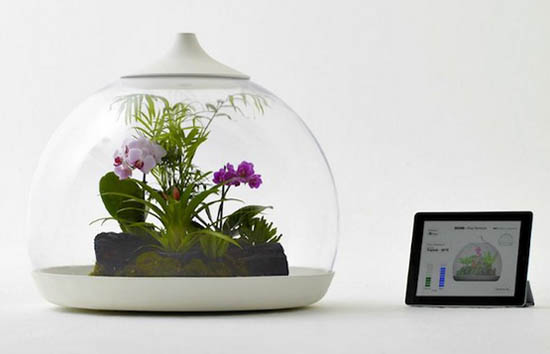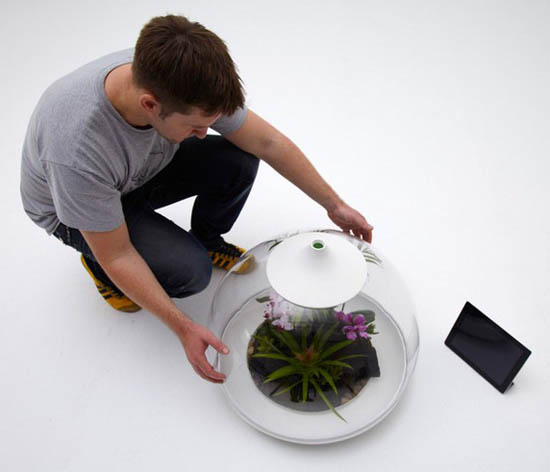 More from decorative accessories

Bright home interiors and amazing views of the ocean make this beach house a dream place. Large windows, light, neutral room...
and enjoy free articles sent to your inbox