Cactus Plants and Feng Shui Decorating

Feng Shui Home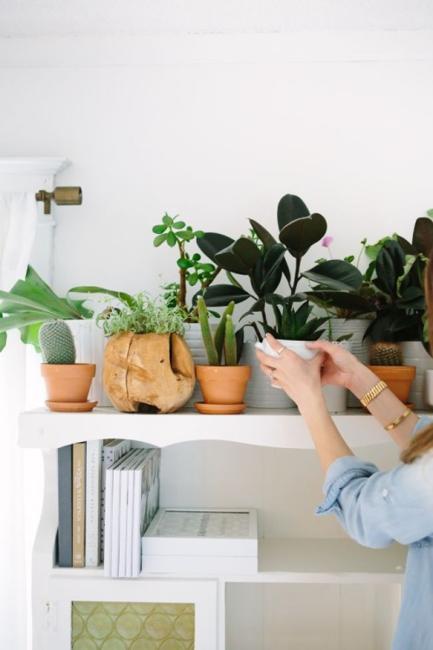 Place cacti among other indoor plants with large round leaves
feng shui for wealth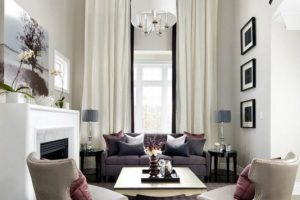 Cactus plants are living organisms and beautiful, cheap decorations. According to classic Feng Shui, slowly growing cactus plants consume and radiate energy, as people and animals do. The ancient Feng Shui decorating guide suggests using indoor plants with soft and round leaves for interior decorating, and avoid cactus spikes and indoor plants with sharp pointed tips in home interiors. However, there are Feng Shui cures that collect and redirect the energy flowing from the tips. These cures are cacti.
According to good Feng Shui decorating guide, sharp corners and tips of leaves, including cactus spikes, are destructive for the smooth energy flow. At the same time, cactus plants are ancient Chinese symbols of preserving and wise spending. Cacti are one of classic Feng Shui cures used for shifting the energy and attracting wealth.
Good Feng Shui and decorating with cacti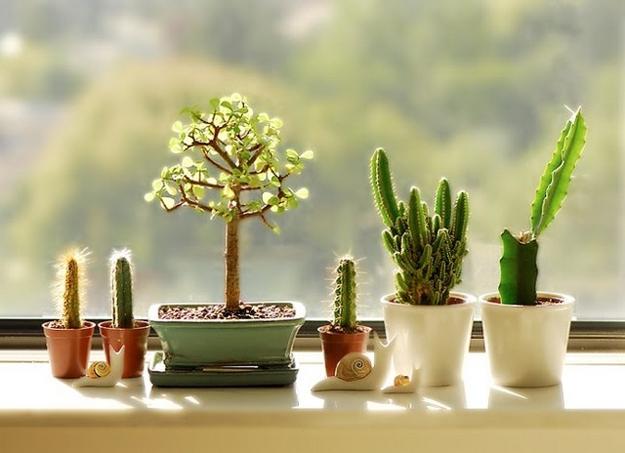 Cactus plants keep moisture, Shui, and water helps Feng Shui a home for wealth. Good Feng Shui placement of slowly growing cactus plants is in the Wealth area of your house. Proper care for these small indoor plants allows them to absorb water, grow healthy, look beautiful, and bloom, gradually shifting the energy direction which brings positive changes and wealth into your home.
The list of eco-friendly house plants that clean the air
Green home decor miniatures, unique table decorations, indoor plants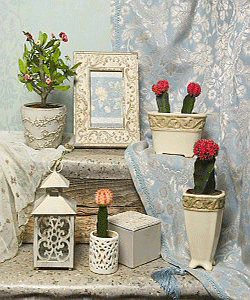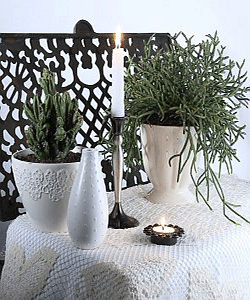 It is believed, good Feng Shui and decorating with the cactus plants can redirect the negative energy, balance the house energy flow, and create a better environment that attracts wealth. Beautiful flowers that have the magic power to improve people's lives, not only attract money but enhance communication and understanding of other people.
Feng Shui home, step 7, good Feng Shui colors and Chinese symbols
How to Feng Shui corner furniture
Animal theme and leather accessories for good Feng Shui decorating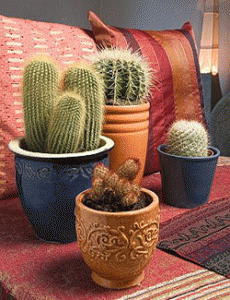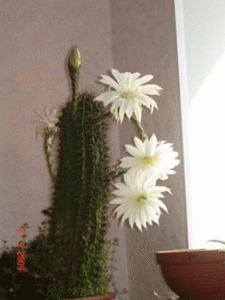 Good Feng Shui placement of cactus plants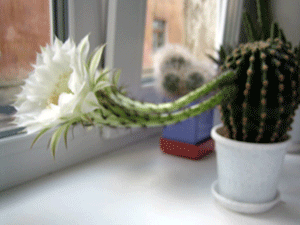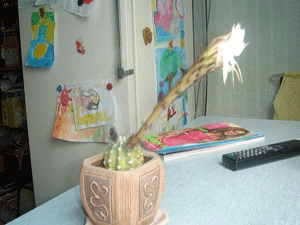 1. Place the prickly plants on a window sill to take attention away from unappealing views and disperse negative energy from the window.
2. Surround the spikes with large round leaves of other house plants.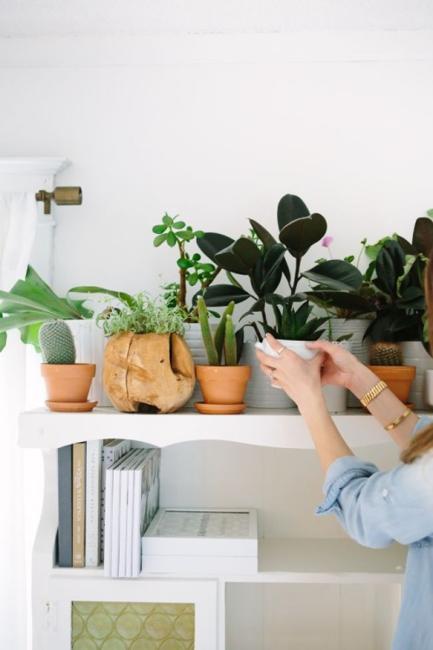 3. To Feng Shui and improve the free flow of positive energy around your home, use attractive, peaceful, and healthy decorating ideas, – light neutral colors and good Feng Shui color accents, natural materials, clutter-free, neat, and attractive organizing.
4. Place fresh flowers between you and the cacti plant.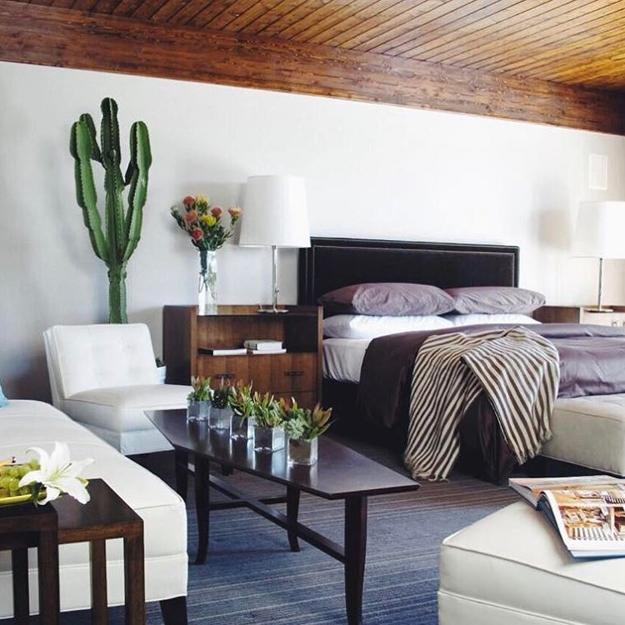 5. Cacti and indoor plants with sharp pointed tips in the South-Western part of the house help Feng Shui homes. The front door located in the Eastern and Northen areas of the house is an ideal for decorating with spiky house plants. Cactus plants like the sunniest and warmest places in the house.
6. Grow the prickly plants in large glass containers to destroy the negative energy rays.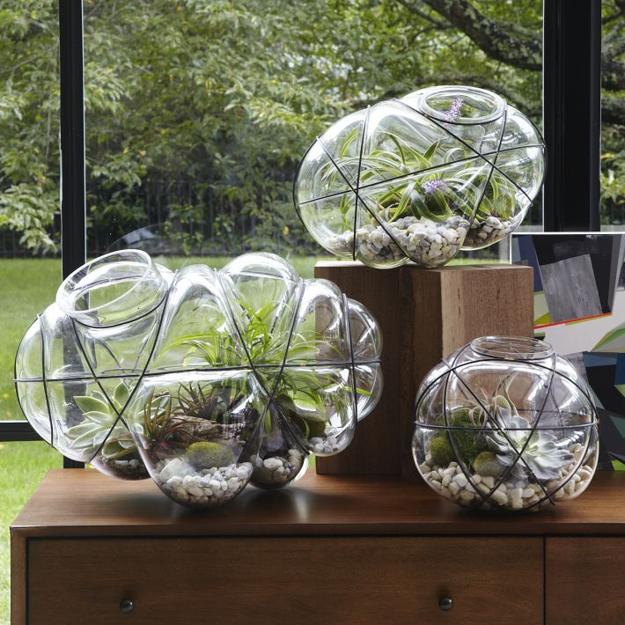 A coffee table, kitchen island, dining table or bedroom nightstand are worst spots for cactus plants. When placed in front of a person at the desk or close to a person, near a computer screen or in front of a mirror, cactus spines amplify and return all accumulated negative energy, according to the classic Feng Shui decorating guide. Round leaves of other plants or some distance to the person allow enjoying cacti in the office.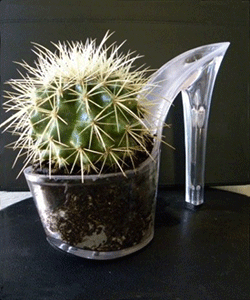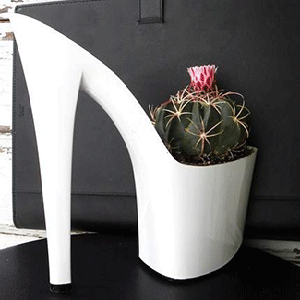 Cactus plants and good Feng Shui in bedrooms
A plant on a nightstand attacks people during sleep. Constant exposure to concentrated negative energy from the spines can cause a chronic disease, according to ancient Feng Shui decorating guide. Flowers and other indoor plants with round leaves protect people in sleeping on the bed.
Bedroom decorating in eco style, modern bedding collections
Feng Shui for bedroom decorating
Placed on a window sill and hidden behind curtains at night, small cactus plants Feng Shui the room. Strategic placement helps reflect the negative energy that comes through the window glass and protect people living in the house.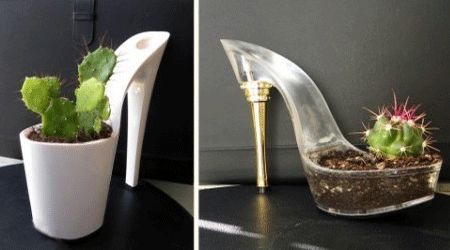 Cactus plants to Feng Shui a home office
Small cactus plants can Feng Shui home office interior, creating a better environment for productive work. In the office cactus spines catch negative energy, radiated by a computer screen and redirect it while beautifully decorating the interior.
Recycling for decorating, old shoes for green plants
15 interior design tips for healthy home office
Good Feng Shui decorating keeps cactus plants away from people, working at the office desk. Spots behind your computer screens or on the side of a large computer desk are good Feng Shui placement ideas for small cacti.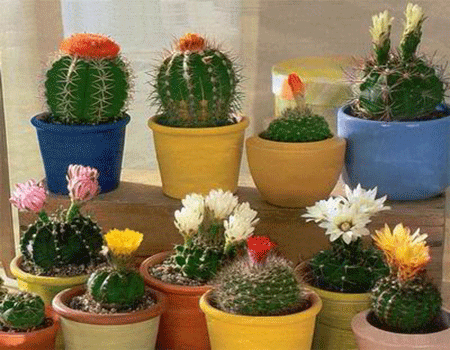 Cactus symbolism
Cactus plants are beautiful and dangerous, fascinating and mysterious. Cacti are powerful Feng Shui cures, protective talismans, and ancient Chinese symbols of balance, wise accumulation, preservation, and thoughtful spending.
Modern dinnerware trends and table setting
Interior decorating with sky blue for spacious look
Good Feng Shui decorating with cacti celebrates the contrasts, the beauty of romantic flowers and sharp cactus spines. Good Feng Shui placement of the spiky plants in the house helps protect people, create energetically balanced interior decorating, and attract wealth.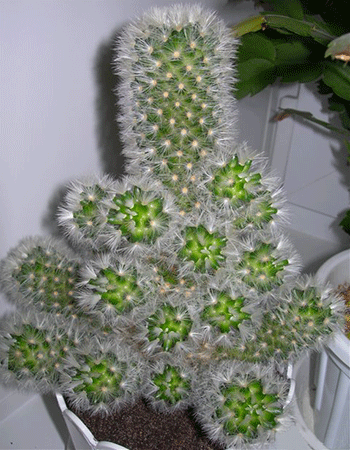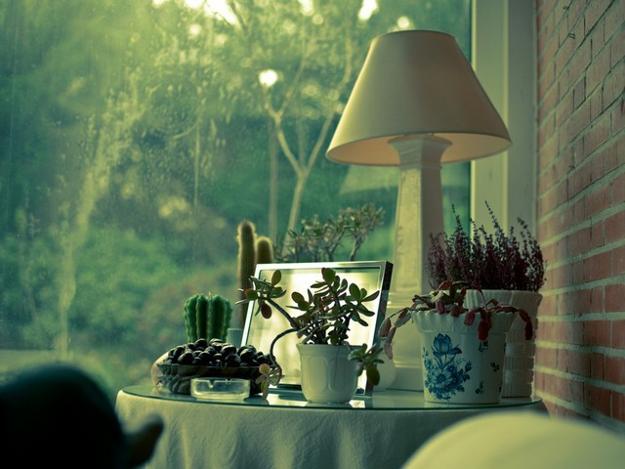 More from plants for house and yard

There are hundreds of reasons to recycle metal parts, old cookware, wires, tools for creating unique designs and decorating your office...
and enjoy free articles sent to your inbox