Add House Plants to Home Decor to Improve Air Quality

Plants and Flowers

MODERN WALLPAPER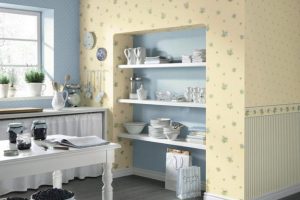 Indoor plants are excellent green home decorations that help naturally improve the air quality in eco homes. House plants bring beautiful green colors into home decor and create relaxing atmosphere. Room decorating ideas that include indoor plants and flowers feel fresh and energetic. Growing plants and flowers, singing and talking to indoor plants, caring for and watching how plants change create a positive mood and improve the way people feel, scientist day.
The use of synthetic, man-made building materials, paint, glue, plastic furniture and home decor accessories in modern homes calls for natural accents and traditional room decorating ideas. Printers, computers, detergents, nail polishes, solvents, adhesives, detergents and commercial air fresheners, containing harmful chemical pollutants, like benzene, toluene and xylene, heavily contaminates the air people breath. Eco friendly house plants are attractive and cheap home decorations that can remove harmful chemicals from the air. (The list of eco friendly house plants that clean the air)
Laundry rooms, craft rooms, home offices, kitchens and bathrooms are affected the most, but, generally, the air in every room and in every air-tight modern house is not clean. The number of dangerous chemicals and their compounds is close to 300. Now even very toxic gases, such as nitric oxide and carbon monoxide, can be found in the air in modern homes and office buildings.
House plants add a splash of fresh color, the softness of natural theme and the beauty of leaves to modern home decorating ideas. Charming small or luxurious large house plants unite contemporary and traditional room decorating ideas, creating pleasant interiors and cleaning the air.
Modern living room decorating ideas, decorating with house plants, eco friendly home decor
Some of harmful compounds in the air are not dangerous, but the problem is that they interact with each other and create dangerous molecules or combination of them. (Natural air freshener, do it yourself recipe) The investigations have been carried out only for certain air pollutants. Still very little is known about the combined effects.
Independent researches in Euroupe, US and Australia show that people get more tired and/or sick in rooms without  indoor plants, than in offices, decorated with green plants. Eyes, nose and throat irritation, tearfulness, headaches, fatigue, nausea and dizziness are related and often caused by the poor air quality.
The best protection is avoiding the areas with polluted air, choosing eco friendly decor ideas, bringing indoor plants into your home and creating healthier environment with beautiful large or small house plants. (Kitchen decorating with house plants)
Ficus plant, one of the most efficient indoor plant that clean the air, eco friendly decor ideas
Room decorating ideas, that include house plants, create soothing and relaxing decor. Indoor plants are cheap home decorations that make home decorating more interesting and inviting. The ability to clean the air and the beauty of green house plants give you an opportunity to create healthier home and save money on decorating. (Decorating with indoor plants to improve air quality)
Eco friendly design and decor ideas:
Recycling decor, old shoes for green house plants
Cactus plants and Feng Shui decorating
How to build an eco friendly house on a budget
Eco friendly home decoration, cheap ideas, rubber plant, living room decorating with house plants
More from home decorating ideas

Bright home interiors and amazing views of the ocean make this beach house a dream place. Large windows, light, neutral room...
and enjoy free articles sent to your inbox