Urban Sustainable Architecture, Floating Arcology Concepts for Green Living
---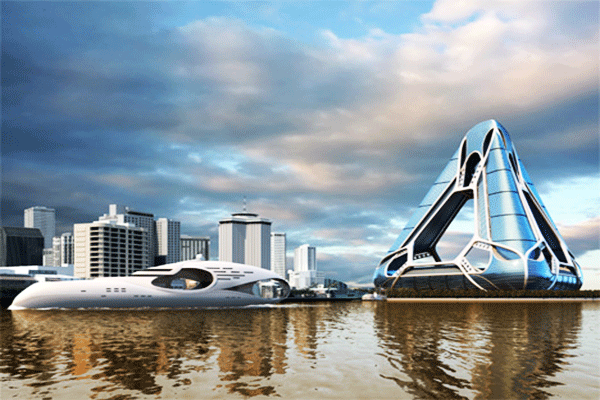 New Orleans arcology sustainable architecture concept
Gigantic floating Arcology structures feature sustainable design and impressive architecture. The Boston Arcology is an example of green architecture that demonstrates sustainable design concepts for urban living in the future. Green architecture of the Boston Arcology and 3d models of Arcology designs present the green living concept of the life after the rising ocean water swallows big cities. Futuristic architectural designs are created for 15 000 people living in a floating city by architect Kevin Shopfer.
Arcology is a portmanteau of architect or architecture and ecology. Arcology is a blend of green architecture and sustainable design concepts, setting modern architectural design principles of creating contemporary architectural designs of enormous habitats in eco friendly style. Arcology is green architecture and giant green building design and construction are examples of self-contained sustainable architecture and eco friendly design for urban communities that have extremely high population density.
The green living concept of the Boston Arcology and its sustainable design features various residential and commercial buildings, parks and recreational areas. Energy efficient, sustainable design includes the Arcology agricultural facilities to enhance green living style and minimize the environmental impacts.
3d models of the floating Boston Arcology
Floating Arcology, sustainable design and green architecture, 3d model
The Boston Arcology features sustainable architectural designs with a multilevel green building structure and provide modern comfort of urban lifestyle. The sustainable design includes attractive apartments, offices, hotels, shops, restaurants, museums and the Arcology city hall. There will be no need for cars on the floating Arcology, the floating islands will have eco friendly carts.
Green architecture, sustainable design and eco friendly urban living choices that people will make allow the floating Arcology communities to use alternative energy sources, get enough energy from solar panels, wind and water turbines and efficiently use it protecting the environment.
Floating Arcology, 3d models, sustainable design and green architecture for urban living in the future
Green building and construction
The foundation for the floating Arcology will be a series of concrete cells, connected together to form a buoyant Arcology platform. The place for the green building and construction of the Boston Arcology is already chosen. The eco friendly floating city will be placed in the Boston Harbor next to downtown.
Floating  New Orleans Arcology
New Orleans Arcology, sustainable design ideas, 3d design
A similar floating Arcology design is developed for New Orleans. 365 meters high green building structure will create the New Orleans Arcology Habitat and include modern homes for 20 000 people, hotels, offices and entertainment facilities, medical clinics, three casinos and the New Orleans Arcology city park.
Eco friendly architectural designs
Sustainable architectural design for urban serene lifestyle
Hollywood Sign Hotel project, Danish architectural dream in 3d models
Eco friendly green building with old empty bottles
Floating Arcology, sustainable design and green architecture for urban living in the future, 3d design
Sustainable design and green architecture of the future
The developer of the Boston Arcology, sustainable architect Kevin Shopfer promotes contemporary architectural designs and green ideas. Sustainable design and construction, presenting this amazing futuristic project for green living in the future, demonstrates a safe and eco friendly way to enjoy urban lifestyle in the future. The architect said that it would take about ten years to complete the Boston Arcology project and the green building construction.
Floating architectural designs of the future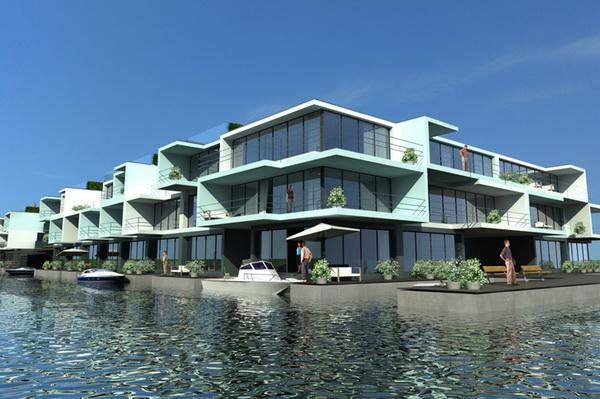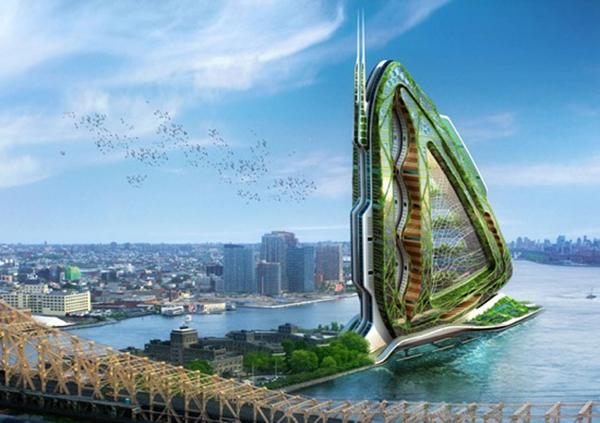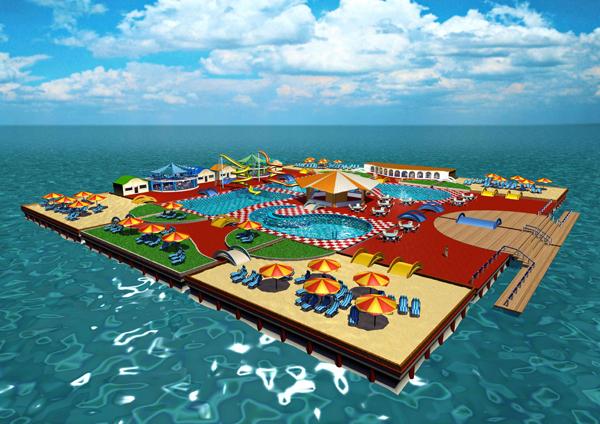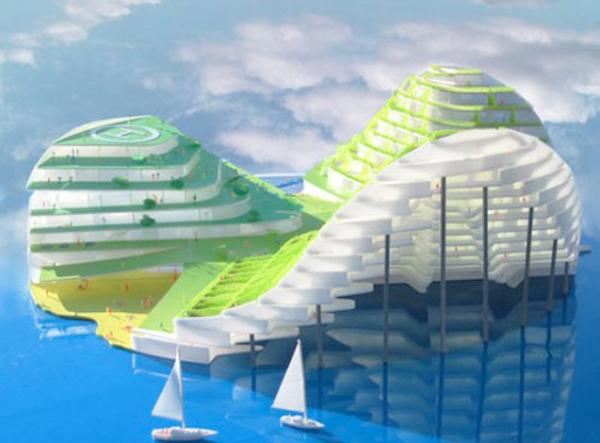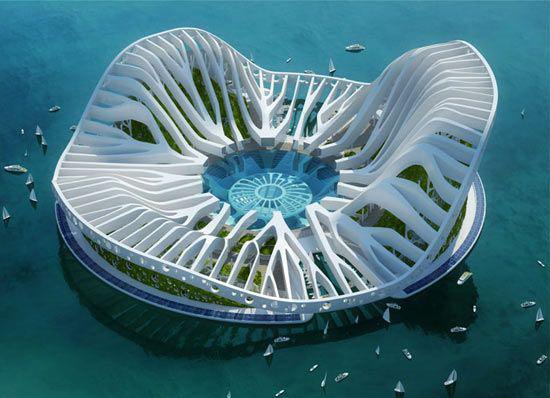 Wildwood House by Giulietti Schouten Architects offers spacious and bright home interiors enhanced by gorgeous views of the surrounding forest. Concrete...