Green Roof, Sustainable Architecture and Rooftop Gardens
---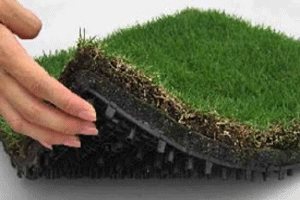 Eco friendly house materials, grass roofs
Green building design with a rooftop gardens is not a new concept of environmentally friendly houses, but Green roofs become very popular for environmentally friendly homes again. A Green roof garden with grass and bushes looks impressive. Green building design with rooftop gardens promise a lot of benefits in the future also.
Environmentally friendly houses with rooftop gardens is a part of contemporary sustainable architecture.  The goal of sustainable architecture is to create a Green building that looks beautiful, feels functional and comfortable, and contribute to a sustainable lifestyle and culture. Sustainable building with a living roof is an example of sustainable architecture that offers Green roofs for healthy cities.
Interest in sustainable architecture grows constantly in response to concerns about the environment and climate changes, but in fact sustainable building with Green roof was invented thousands of years ago. Environmentally friendly houses with rooftop gardens feel natural, practical and attractive.
Green roof design ideas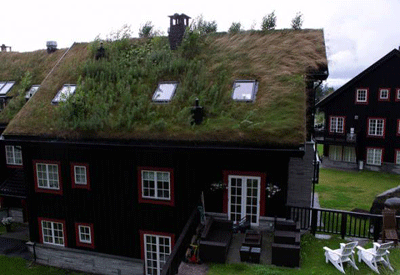 Green roofs with grass help reduce the temperature inside sustainable building in summer. Grass roofs make environmentally friendly houses warmer in winter. Rooftop gardens dramatically reduce air conditioning and heating costs. Also, Green roof design with grass decreases the urban heat effect, – when dark roofing materials on thousands of buildings collect the sun heat and radiate it, increasing the temperature in suburbs.
Green homes decor that cleans the air and top eco friendly house plants
Eco-friendly house in Toronto, sustainable architectural design for urban lifestyle
Green lawns and rooftop gardens reduce the amount of rain water on streets during rain or snow storms. Green roofing materials with grass and bushes are an element of contemporary Green building technology of creating environmentally friendly homes with Green roofs that produce oxygen and purify the air people breath in cities.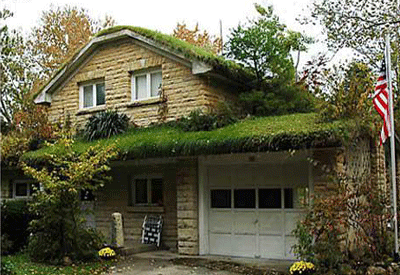 Attractive sustainable architecture creates eco homes and rooftop gardens with a grass lawn, bushes and flowers that feel inviting and healthy. A large green building allows people to enjoy rooftop gardens even more, to walk, play, eat or relax there.
Feng Shui home design: roof color
How to build an eco friendly home on a budget
Smart home automation will lower electricity bills
Today creating Green roofs is encouraged by big cities authorities. In Chicago homeowners, who decide to live in environmentally friendly homes with rooftop gardens receive a substantial financial support for developing Green building design.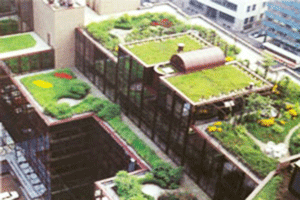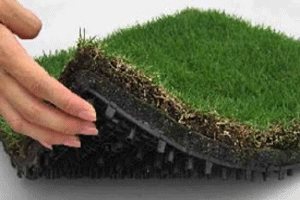 Every year the sustainable building collection grows, presenting new Green building design ideas. Large Green roofs become local landmarks. Bordeaux airport has a Green building, Flight Control Center, which rooftop gardens are decorated with beautiful lavender plants. A strong contrast of Green building design with purple flowers and concrete creates unforgettable view that pilots and travelers enjoy.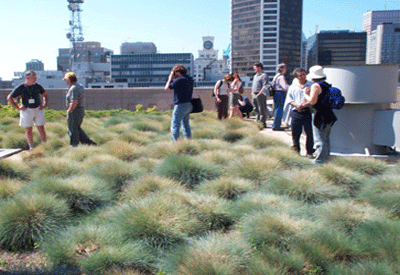 Green building design of Public Library in Vancouver has beautiful green grass on the roof also.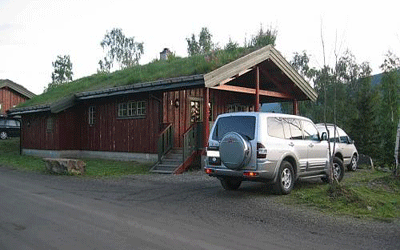 Bright home interiors and amazing views of the ocean make this beach house a dream place. Large windows, light, neutral room...