Modern Outdoor Kitchen Designs with Beautiful Dining Areas under Roofs

Decorating Ideas

Outdoor Living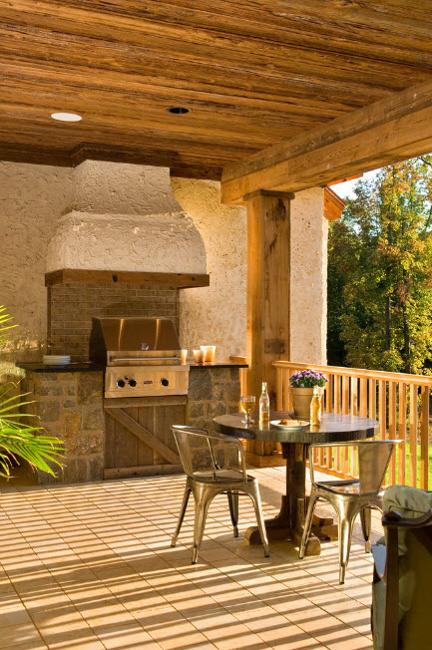 Summer kitchen and dining furniture
wooden gazebo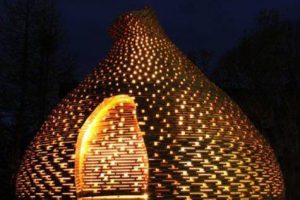 A BBQ area with stylish dining furniture, a large summer kitchen, and a small picnic area under a roof are excellent places for enjoying cooking and eating outdoors. Grilled vegetables, steaks or shish kebobs are perfect summer party ideas. Tasty food, cooked on an open fire, brings a sense of adventure into homes and offers the pleasure of preparing meals with friends and dining outdoors with family members. Summer kitchens and BBQ areas are the favorite trends in outdoor home design and yard landscaping.
Outdoor kitchen designs with a roof and a dining area increase home values and provide more fun for families in spring, summer, and fall. If you add a fireplace or an outdoor heater to the dining area design you can enjoy your comfortable outdoor living spaces all year around. Beautiful and functional gazebo designs turn into favorite places for kids and adults and enhance the relaxed atmosphere of modern yards.
Outdoor kitchen designs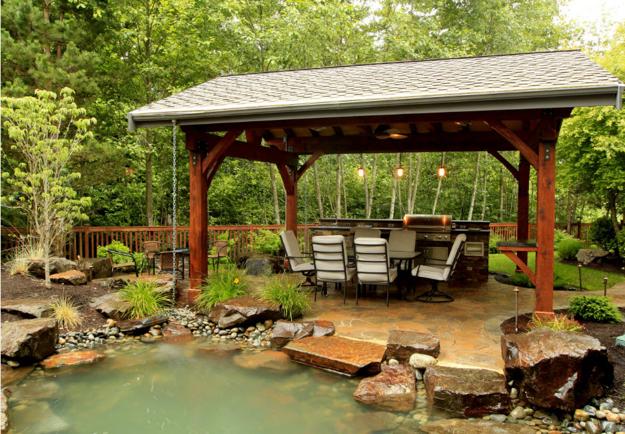 A traditional BBQ, an exotic mangal, or a classic fireplace make a fantastic addition to outdoor living spaces. The fire features make spectacular accents to yard landscaping and create an inviting, cozy atmosphere. Roofed gazebo designs bring ultimate comfort and allow to stay outdoors in any weather.
Mobile kitchen design for camping and outdoor parties
Summer kitchens, outdoor rooms, modern backyard ideas
Outdoor BBQ kitchen islands spice up backyard designs
Modern gazebo designs
Also, original design ideas can add a contemporary vibe to yards and increase the aesthetic appeal of functional gazebo designs. Beautiful natural materials, surprising combinations, the novelty of metal and glass design ideas create attractive and stylish summer kitchens that make stunning focal points for yard landscaping.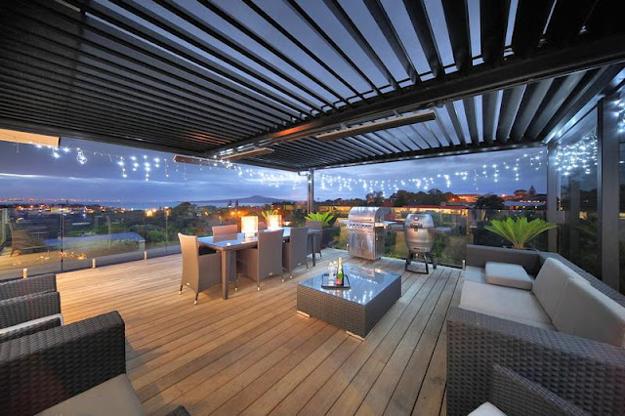 Wood and metal, stone and tiles, glass walls and roof panels made of glass are innovative building materials combinations that transform traditional gazebo designs into contemporary outdoor rooms. Unique roof structures and original frames add modern flair to outdoor living spaces and fill backyards with beauty and comfort.
Outdoor curtains
20 DIY outdoor curtains, sunshades, canopies for summer decorating
Light curtains and mosquito netting, ideas to create romantic outdoor seating areas
Outdoor rooms, sun shelters to improve outdoor living spaces
Outdoor curtains made with fabrics or PVC make excellent accessories for creating a comfortable seating area for every time of the year. Outdoor curtains provide shade, protect the outdoor kitchen area from rain, wind, and snow. They help keep the dining and seating areas warm and dry.
Comfortable outdoor decor
An outdoor heater or fire pit is a good solution for cold evenings. Colorful sofas, chairs, blankets, and soft pillows create ultimate comfort and add vibrancy to outdoor rooms. Lanterns, planters with flowers, and crafts are excellent decor accessories that can beautifully decorate your yard.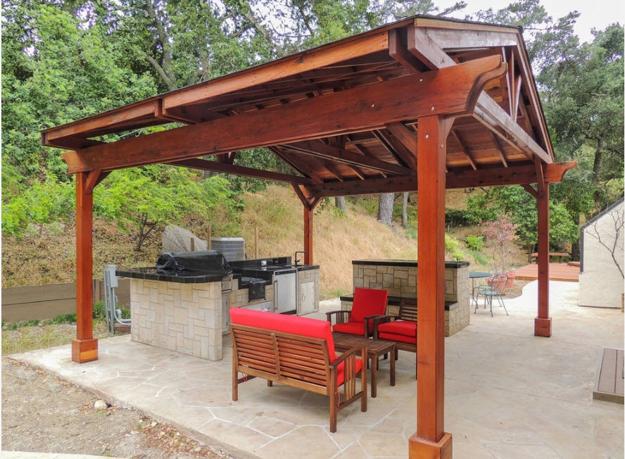 Firepits
Beautiful fire pit areas, modern backyard ideas
Unique furniture for outdoor rooms, stone fire table
Firepits are a simplified, functional, and inexpensive version of outdoor kitchen design. Open fire is mesmerizing. It adds a relaxing mood and coziness to outdoor rooms. All gazebo designs, picnic areas under an umbrella or a light canopy benefit from a firepit or a fireplace. The fire features instantly create attractive recreation areas next to outdoor dining tables and invite homeowners and their guests to spend more time outside.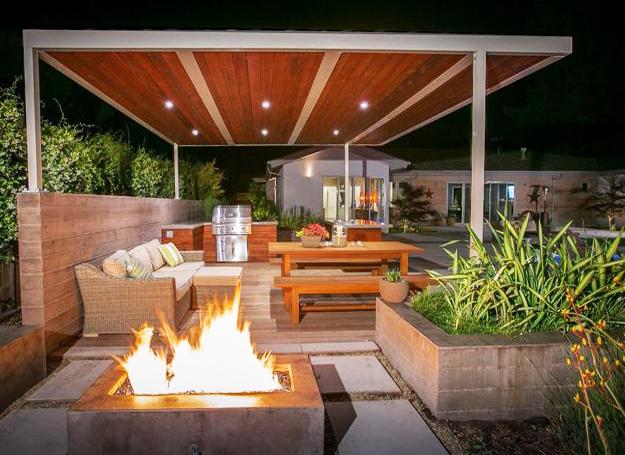 Outdoor lighting
Lighting design is an integral part of creating a safe and pleasant environment in your yard. Bright lights in your cooking area and soft, decorative lighting fixtures in your outdoor dining area are an excellent combination for improving the functionality and visual appeal of your yard. The balance of lighting design and harmonious yard landscaping creates beauty, safety, and comfort in the yard.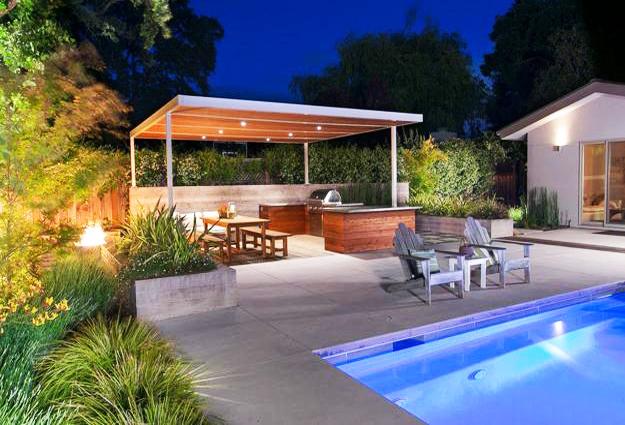 Lighting fixtures with dimmers are ideal for dining areas. Changing the intensity of outdoor lights allows creating various moods. Soft and bright lighting design helps transform outdoor living spaces for different occasions. Also, fresh, innovative, and original outdoor lights add to the appeal of outdoor rooms and enhance yard landscaping while emphasizing the unique style and character of your home.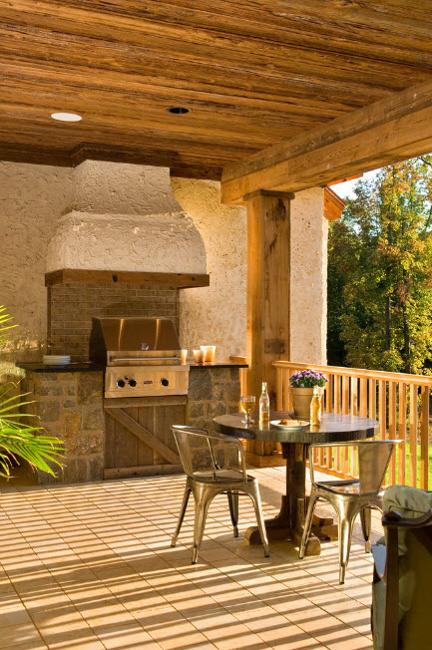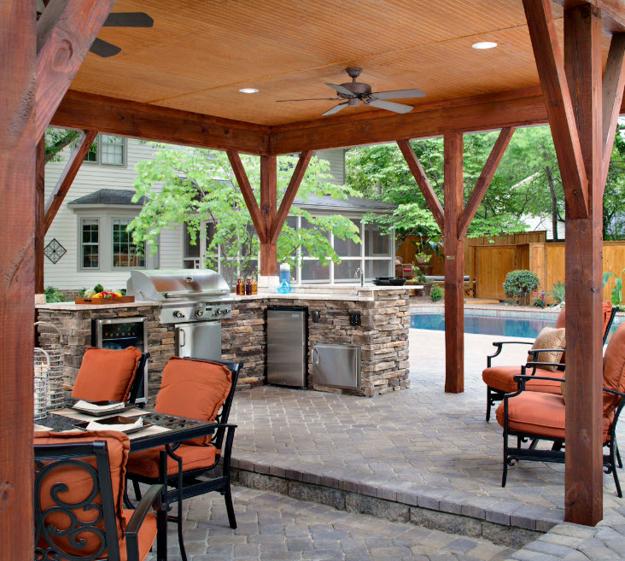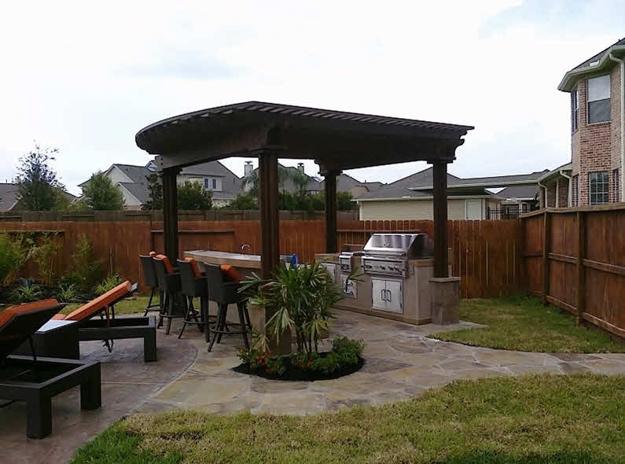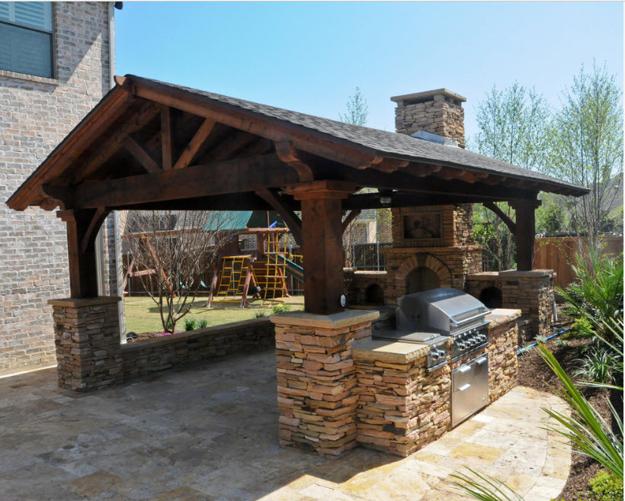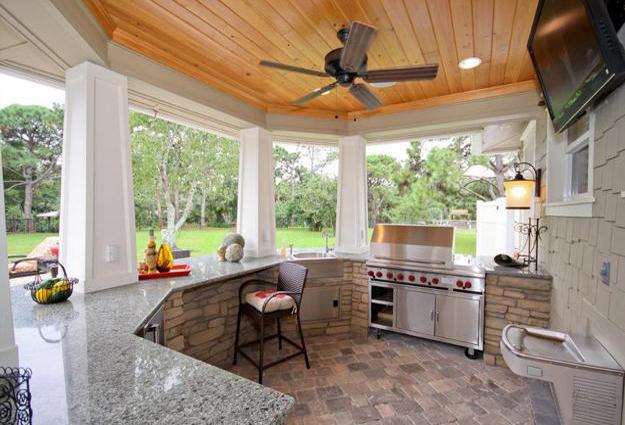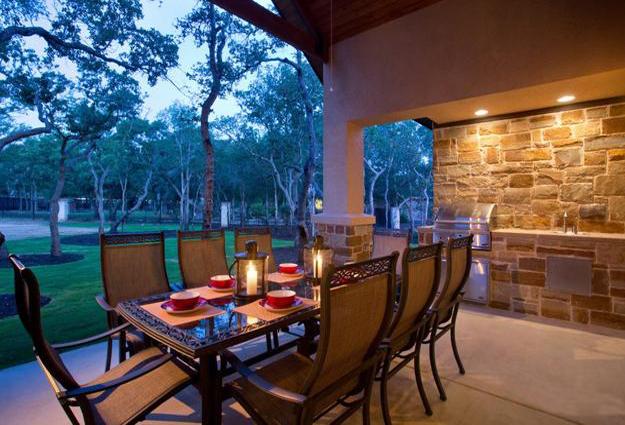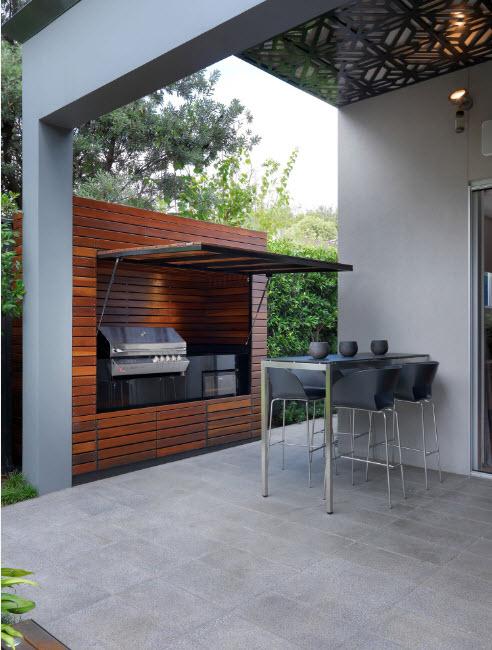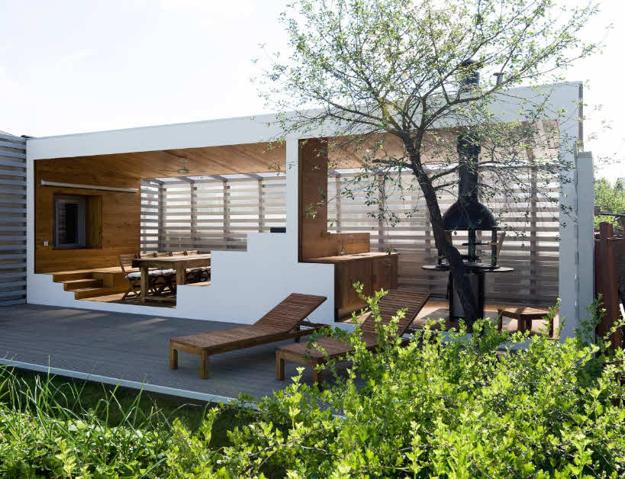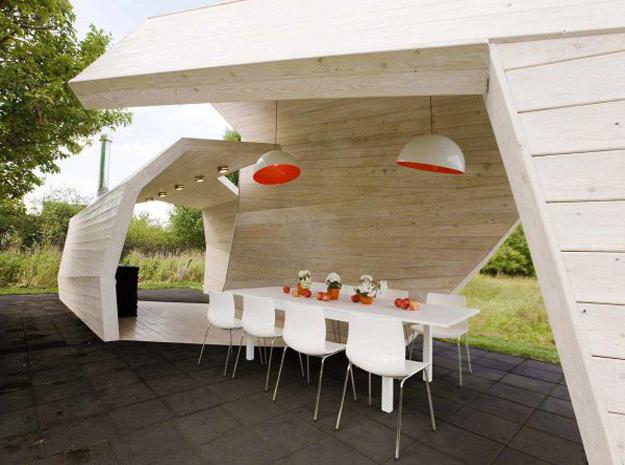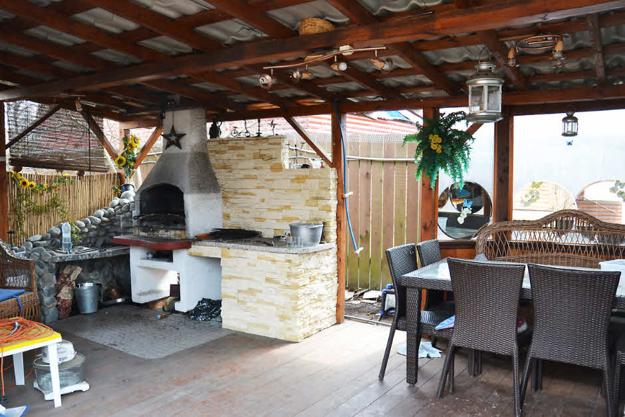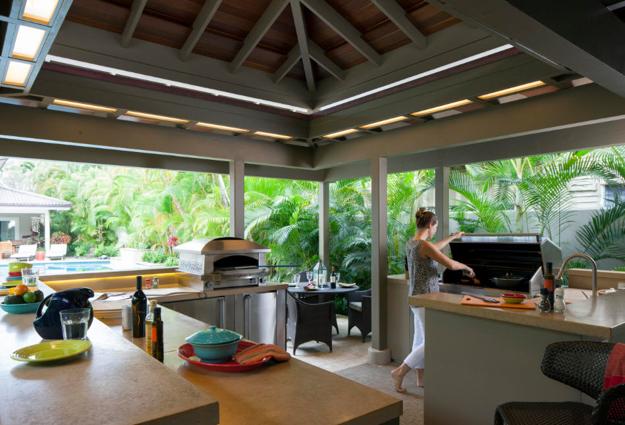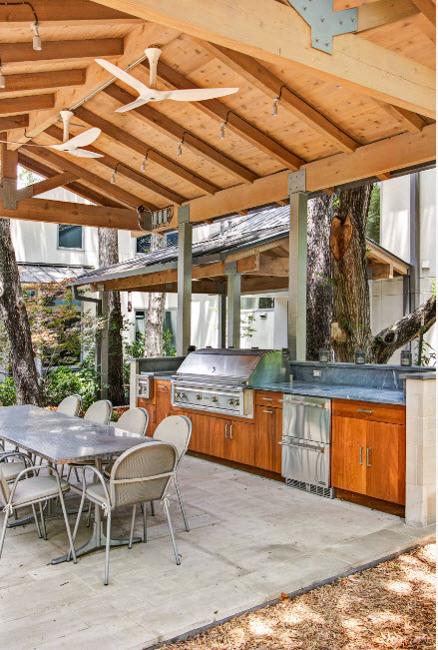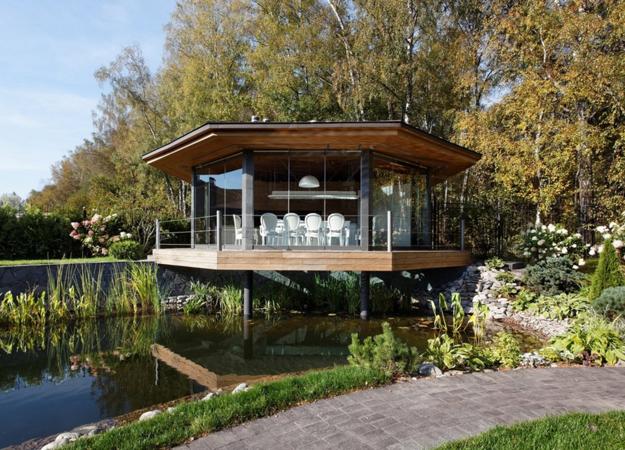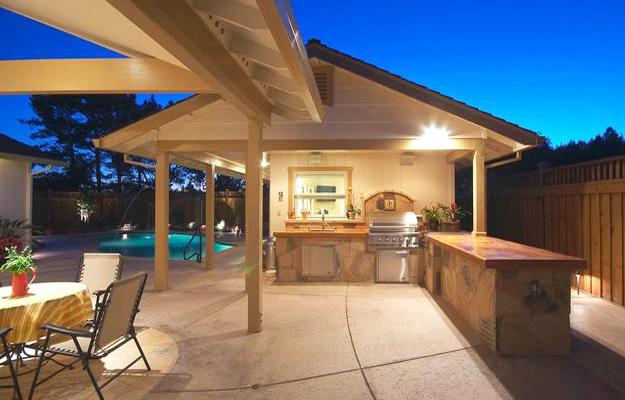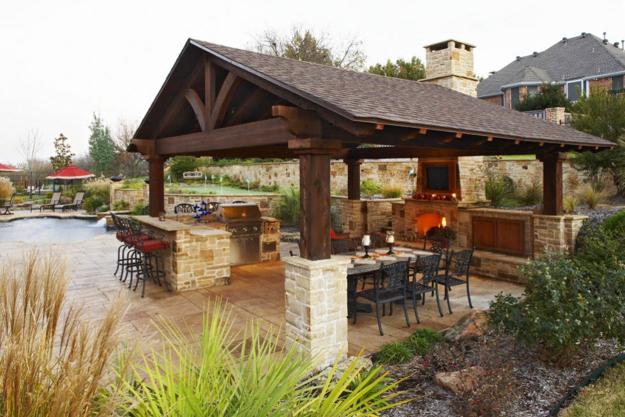 Warm metal accents are easy to incorporate into modern kitchen designs. Metal lamps, hardware, metal tiles, elements of kitchen designs will...
and enjoy free articles sent to your inbox