Outdoor BBQ Kitchen Islands Spice Up Backyard Designs and Dining Experience

Decorating Ideas

Fun Rooms

Outdoor Living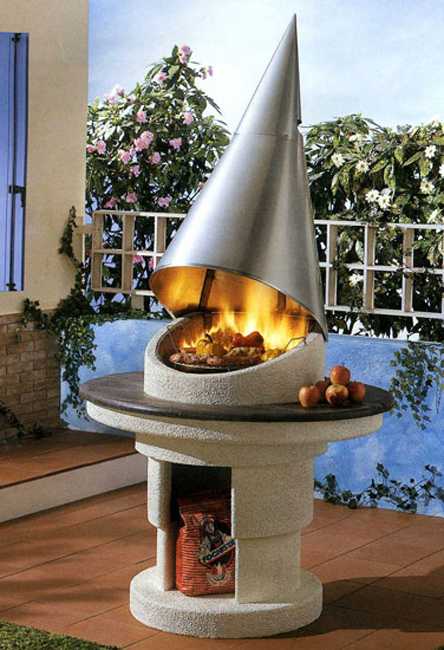 Modern outdoor kitchen island design
summer party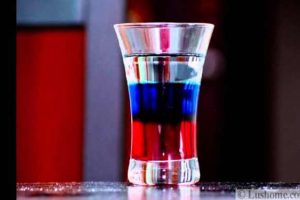 Outdoor BBQ kitchen island is a great addition to your outdoor living spaces, inviting to spend more time in the summer making delicious barbecue meals and enjoying outdoor dining with family and friends. Creating an inviting outdoor dining area, building a summer kitchen or buying an outdoor kitchen island with BBQ jazz up backyard designs and adds the convenience and comfort of the indoor kitchen to outdoor living spaces.
A summer kitchen is convenient, luxurious and expensive. A modern kitchen island for BBQ outdoor is a wonderful solution for creating a beautiful outdoor dining area that kids and adults love. An outdoor kitchen island with BBQ provides everything you need right at your finger tips. A dining area with an outdoor kitchen island adds chic to your backyard design and create comfortable space to enjoy in summer.
An outdoor BBQ island has the grill located at the top of the island and convenient storage for food in a refrigeration unit. There is storage for cooking utensils also. An outdoor BBQ kitchen island can have more storage spaces for tableware , tablecloth, napkins and  towels, offering a comfortable design to add to modern backyards.
BBQ kitchen island designs and modern backyard ideas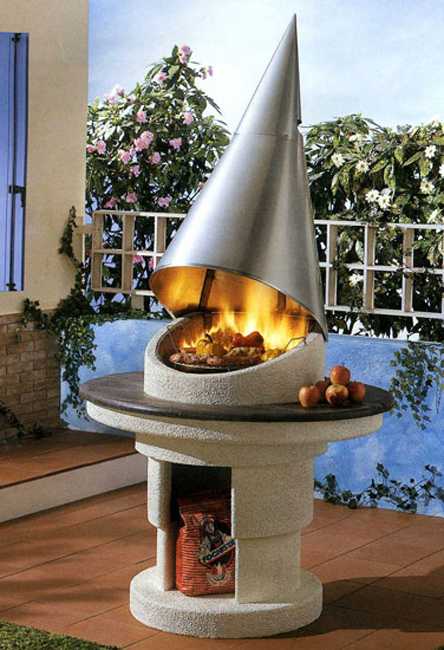 BBQ kitchen islands vary in materials, styles, colors, designs and prices, but these modern elements of a summer kitchen are very functional and give your more time to relax and enjoy the company of your family and friends, than traditional outdoor grills. Outdoor BBQ kitchen islands can be propane, charcoal or electric. They can feature a cooking top with burners and an oven and rotisserie. Some BBQ kitchen islands have wheels which allow move it wherever you may want.
Creating modern outdoor dining area with BBQ kitchen island
Using high bar-like stools add a contemporary flare to your outdoor dining area and create modern patio design. Stainless steel kitchen islands are modern and practical. Stainless steel is versatile material, and looks good with stone and wood, adding chic detail to backyard designs and landscaping ideas.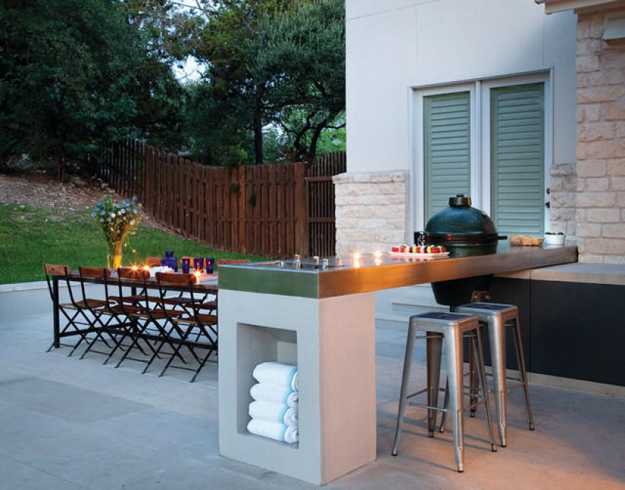 A large kitchen island with a work surface adds more comfort to your outdoor dining area and create functional patio design. The food preparation area with a sink turns your BBQ kitchen island into a luxurious summer kitchen without taking too much space.
Summer kitchen, outdoor rooms and modern backyard ideas
Outdoor furniture for dining area, w0 beautiful outdoor home decor ideas
If your BBQ kitchen island does not have a refrigerator unit, then add a mini fridge to your dining area to protect meat and fish from the sun. Set the mood with outdoor lights. The combination of different types of outdoor lights add more fun to your outdoor rooms and create the playful and comfortable atmosphere for a party.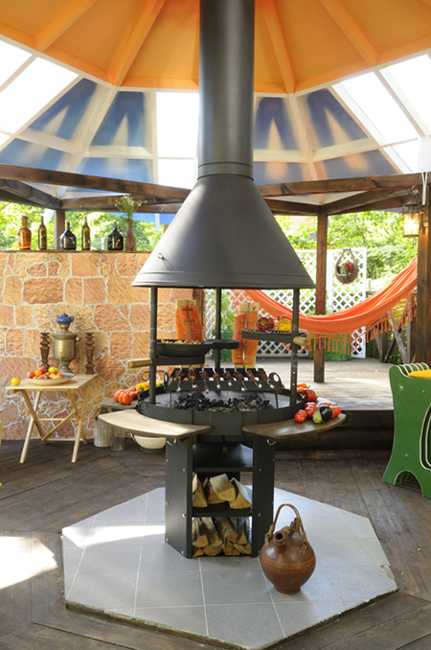 Maximize your patio design with smaller dining furniture and benches instead of chairs to accommodate more people. Built-in furniture is a perfect space saving solution for small patio designs and balconies.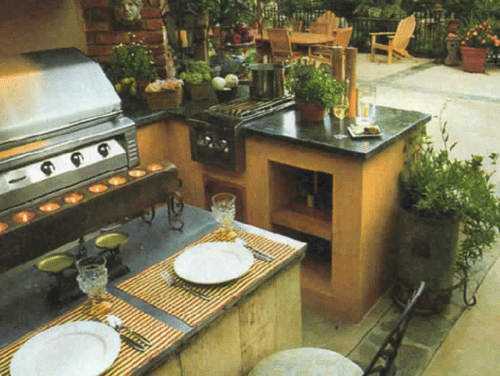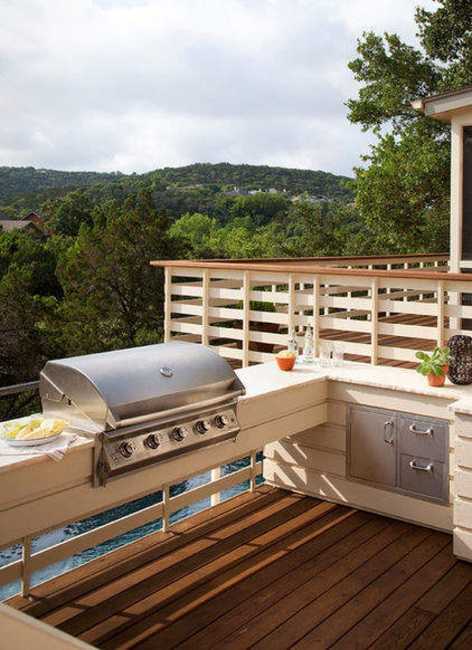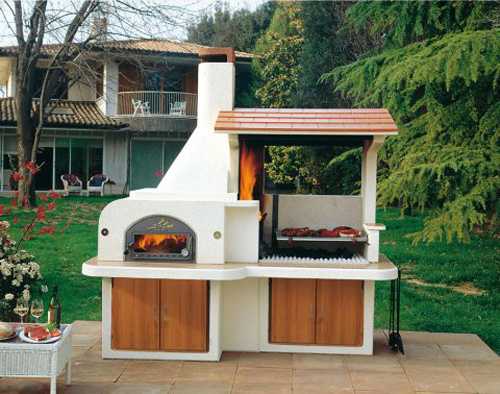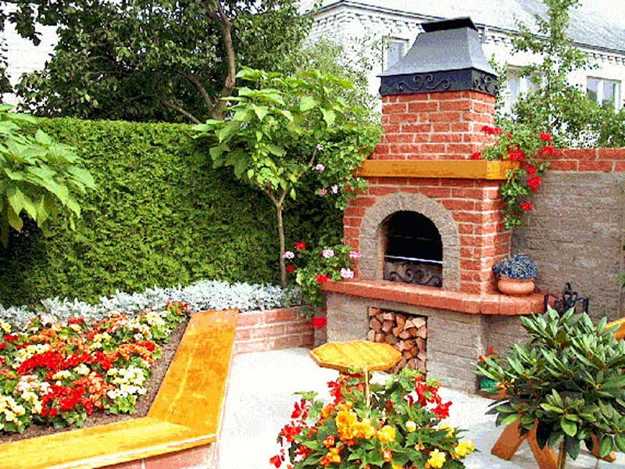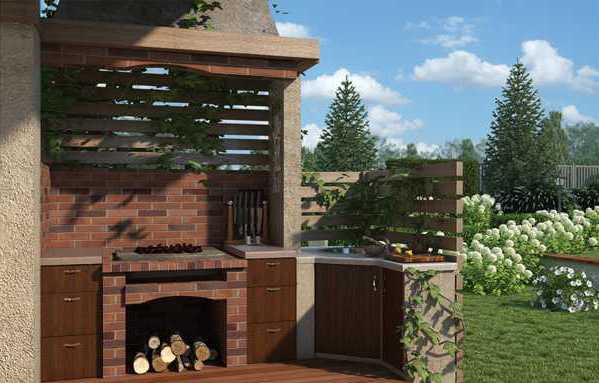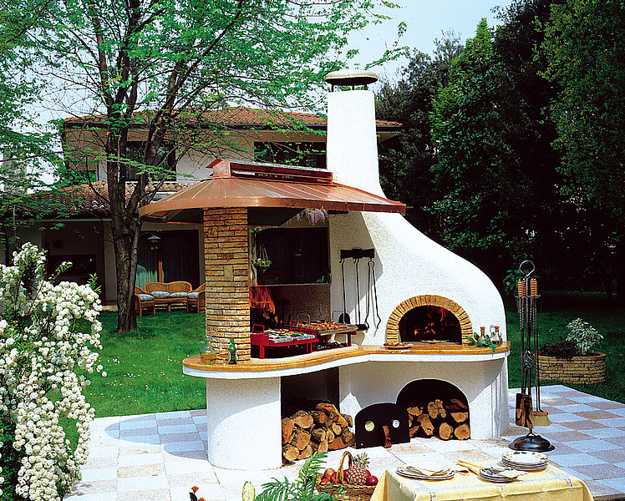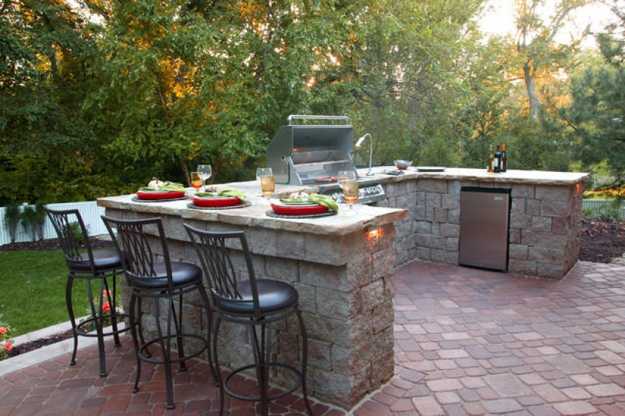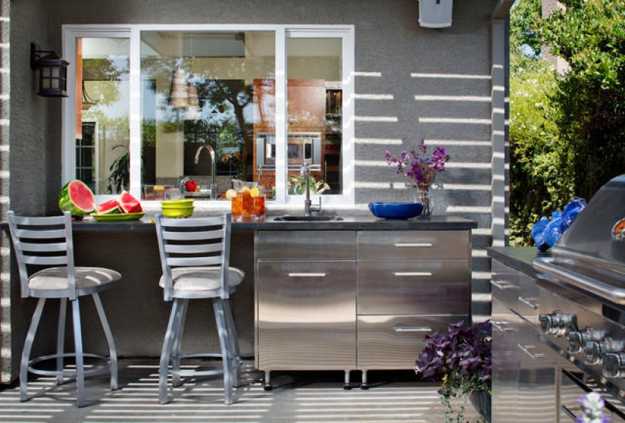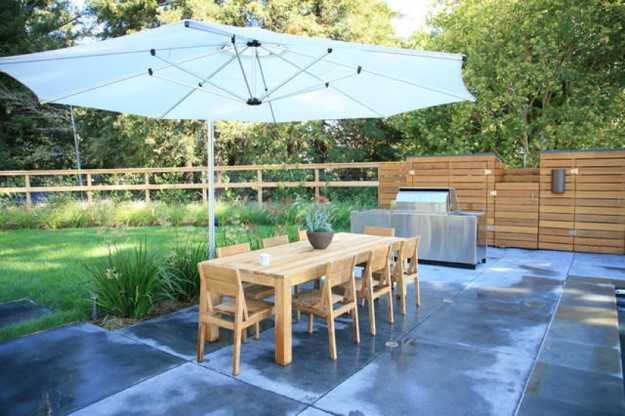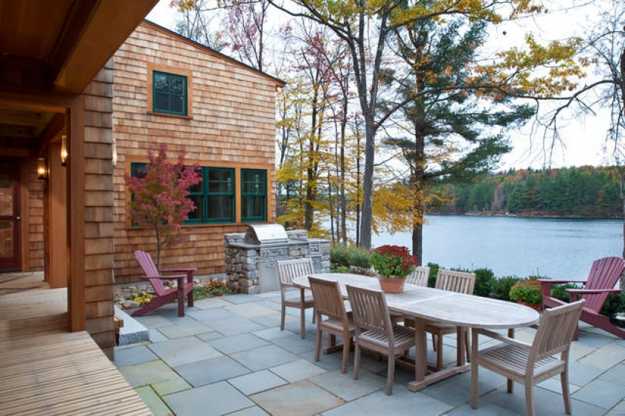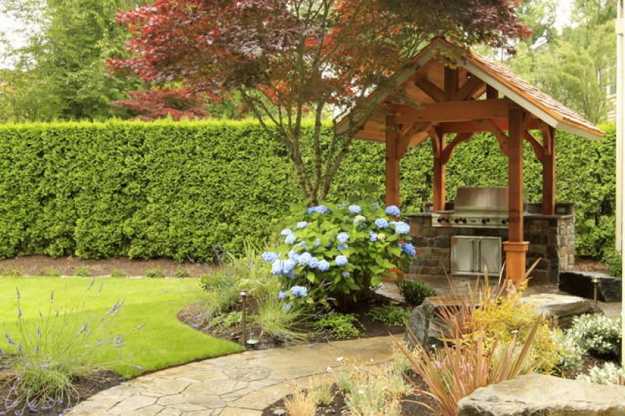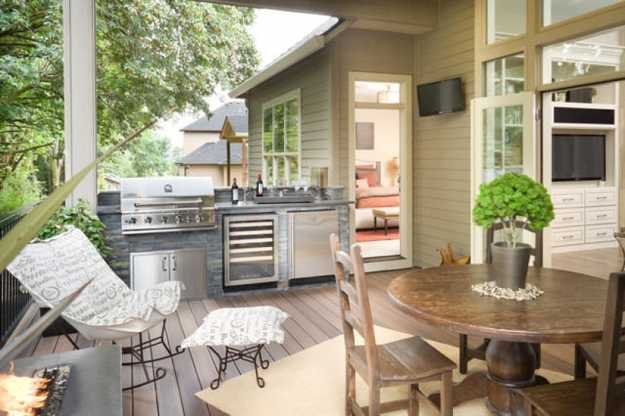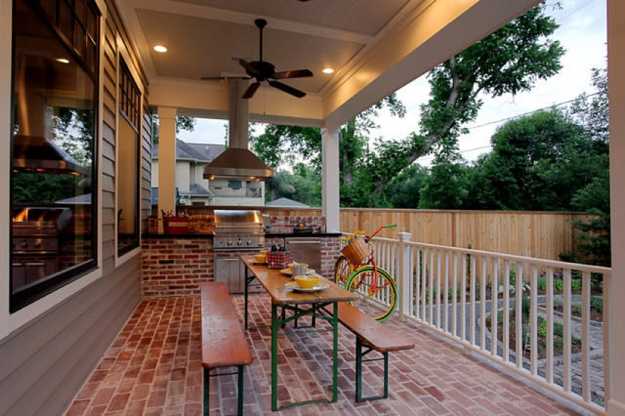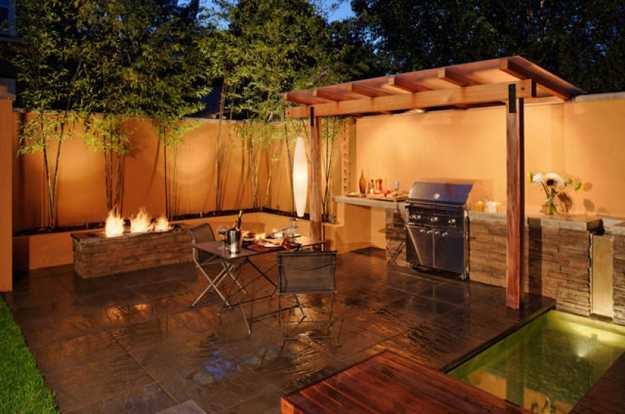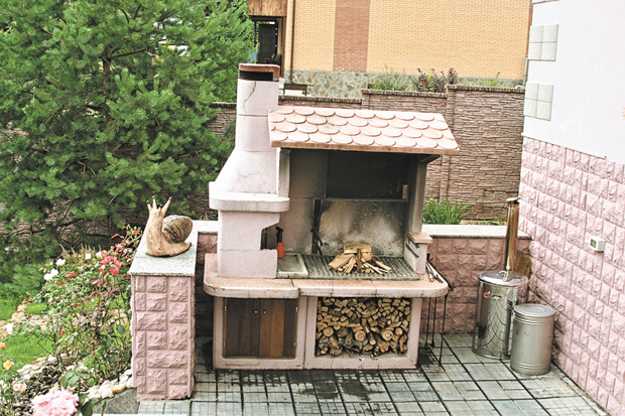 More from summer decorating

Cool room colors help to deal with hot weather and create beautiful color schemes for summer decorating. Whites, pastel blue, and...
and enjoy free articles sent to your inbox