Kids Furniture, Neutral and Bright Color Combination for Kids Room

Furniture Accessories

Neutral and Brown

furniture for kids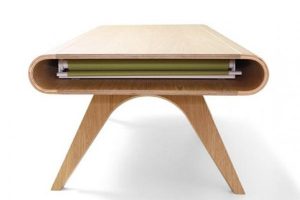 Neutral and bright color combination for kids room designs is attractive, relaxing and popular. Kids rooms furniture in bright colors look great in kids rooms, decorated with neutral color paint. Wooden children bedroom furniture create comfortable and pleasing the eye color combination with bright wall painting ideas and colorful decor accessories.
White, gray and beige are considered classic neutral color hues. All natural wood tones, brown and soft green colors can be used as neutral colors that can be combined with kids rooms furniture and decor items in bright colors. Soft cream shades, light blue and yellow colors work well for modern kids room designs as neutral colors and can be selected for both genders.
Kids rooms decorating ideas, that combine light soft room colors with wooden kids furniture and bright decor accessories are modern interior design trends for children bedroom. Soft yellow, light pastel blue, yellow, lilac or green colors, cream and ivory hues are room colors that work well as neutral and can be complimented with bright accents for creating beautiful kids room designs.
Neutral white and warm apricot wall painting and bright color combination for kids rooms furniture and decor accessories
Kids furniture colors
Neutral and bright color combination is an attractive trend for modern kids furniture. Wooden furniture that offer natural wood surfaces and details, painted bright colors look stylish and add excitement to modern kids room designs.
Comfortable brown tones and soft yellow or green color offer wonderful color combination that is great for kids room designs.
Green paint colors, cheerful ideas for painting kids rooms
Happy kids room design, comfortable and colorful decorating
Bright kids rooms decorating ideas, yellow and green color combination for optimistic kids room designs
Light soft pink, terracotta, lilac and light blue tones can be used for neutral elements of kids room designs, which can be brighten up with dynamic patterns and bright color accents.
Children beds, made of natural wood, neutral and bright color combination for kids room designs
Your children opinions regarding children s bedroom ideas and decorating colors are very important. Even very young children have favorite colors and can select attractive kids room furniture which they will enjoy.
The best kids rooms furniture design and room colors for children bedroom decor vary, depending on a child s personality, taste, gender, favorite activities and selected kids room decorating theme. (Modern  kids furniture, playful kids rooms decorating ideas)
Yellow wall paint anc neautral wood color combination, red color accents for dynamic kids room designs
Psychologists say there are home decor colors that can feel too bright or too boring to different children. All people react  differently to colors and have personal associations with particular colors.
Bright room colors are exciting. Stimulating effect of favorite bright colors does not annoy children. Bright wall painting ideas, kids rooms furniture and accessories in their favorite colors feel cheerful and pleasant.
Red and blue color combination, energetic kids room designs
Also psychologists and color therapy specialists warn that too colorful kids rooms design with furniture and room decor accessories in bold colors can make human eyes tired quickly. Children can loose interest and feel bored with too colorful and bright kids room designs.
General recommendations for healthy, stimulating and comfortable kids room designs suggest natural wood tones (Children bedroom furniture, solid designs for kids) and light colors for children bedroom decor, and neutral plus bright color combination for kids rooms furniture and interior decorating ideas, especially for young children.
Wooden kids rooms furniture, natural wood tones and soft lilac color combination
Neutral and bright color combination, children bedroom decor
Dark colors for kids room furniture  and bedroom decor accessories are a good choice for those children who connect their favorite dark color to some pleasant and interesting experiences.
Best paint colors and color preferences for room decorating
Children bedroom ideas, pink and blue color schemes
Green colors for walls with stripes and dark wooden bed, boys bedroom decor
Boys do not mind dark wooden furniture, and many of them enjoy dark boys bedroom decorating ideas. Young girls prefer white kids room  furniture for elegant, bright and classy girls bedroom design.
Interior decorating from toddler room to teen quarters
Sculptured rugs, decorating ideas with colorful kids rugs
Neutral and bright color combination for girls bedroom decor
More from color combinations

UltraViolet is an exciting modern color, one of the color trends that influences home decorating for the winter holidays. The bluish-purple...
and enjoy free articles sent to your inbox