Sculptured Rugs, Decorating Ideas with Colorful Kids Rugs

Furniture Accessories

Kids Rooms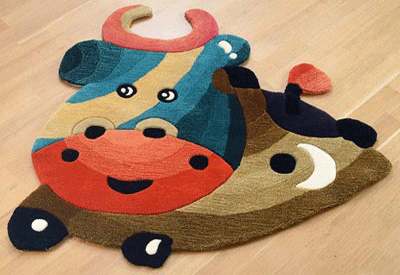 Modern kids rugs, hand tufted rugs with sculptured images
kids designs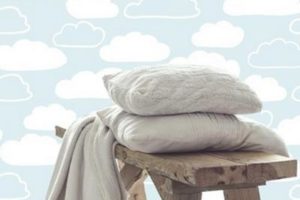 Sculptured rugs are a modern trend in floor decorating. Large area rugs or beautiful small kids rugs with sculptured images please us with creative designs, inspired by nature or urban themes and favorite characters. Impressive sculptured rugs are the art pieces on the floor that add eye catching decorative accents and stylish colors to room decorating.
Small and large area rugs, sculptured by a talented rug designer, can have various shapes, color schemes and themes. Floor decorating ideas that include modern kids rugs with colorful images create unique kids room decor that is practical and cheerful.
Functional and attractive, handmade rugs for kids make strong artistic statements with unusual and colorful designs, magic themes and soft texture. Hand tufted rugs for kids are unique decorative items that make rooms feel soft, playful and welcoming. (Kids rooms design, 5 basic decorating principles)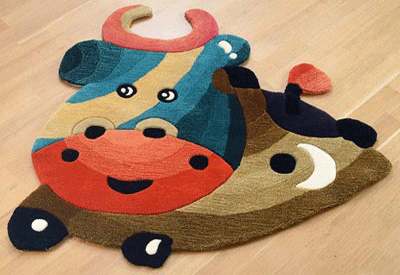 Modern kids rugs with sculptured images
High quality kids rugs, made of natural materials, can be used for traditional or contemporary kids room decorating. Modern design and traditional material, like wool or silk, match all interior design styles, creating comfortable and warm kids room decor and fun atmosphere.
With high and low piles, arranged accordingly to a rug designer sketch, sculptured rugs can have any image kids wish. Modern kids rugs with sculptured characters are beautiful gifts and personalized children room decor accessories. (Kids room decorating, clutter for creative walls design)
Yellow-red rug, contemporary rugs for kids room
Hand tufted rugs for kids
Generally hand tufted rugs can be made of natural or synthetic materials, but wool or silk contemporary rugs are especially pleasant, soft and suitable for kids room decorating. (Look at baby room decorating ideas) Silk is the most difficult material for rug making. In spite of it, silk is used for creating luxurious handmade rugs for children that are very soft and durable.
Hand tufted rugs for kids room decorating
Silk rug making requires exceptional skills and patience. Hand tufted rugs, made of silk, look impressive, because fiber piles height varies dramatically from very short to long, producing fluffy kids rugs.
Decorating ideas with colorful kids rugs
Modern kids rugs with sculptured images are great decorating ideas that add colorful accents, make the floor warm and improve the way the floor looks without changing the floor finish or color.
Hand tufted rugs for kids room, butterfly and flower room decorating
Interesting and unusual shapes, joyful and cheerful themes and favorite characters create very personal kids room decor  that children enjoy. (Kids room decor, playful furniture design for children)
Hand tufted rugs on the floor are beautiful, functional and modern decorating ideas for young kids bedrooms. Colorful rugs look nice with contemporary or traditional children furniture, plastic or wood.
Nautical decor theme for kids room, sculptured rugs for kids
Kids rugs with sculptured images, that look realistic, add unusual and charming details to room decorating, creating a magic place for kids games.
Personal kids rugs design
A contemporary rug designer develops unique personal kids rugs design ideas for each child. Sculptured rugs design can be based on kids drawings or children favorite colors. A rug designer develops a design sketch to satisfy young customer's tastes and match a child's personality.
Kids rugs with sculptured butterflies and flowers, colorful tugs for kids room decor
Sculptured rugs are unique decorative rugs. They can have any shape, color combination or style. Contemporary sculptured kids rugs can include kids favorite decorative designs, images of animals, cartoon characters, a child's name letters or a portrait. A rug designer is an artist, who makes kids dreams come true.
Colorful kids rugs with sculptured characters make very special gifts. If kids take a part in creating a rug, developing a sketch, selecting colors or characters, they enjoy the opportunity to design their room decor and explore colorful options.
Modern carpets for kids room decorating, white bear on blue carpet
Natural material, bright colors and unusual shapes make modern kids rugs a beautiful floor decoration. Kids rugs with sculptured images can be designed to fit between furniture pieces or just into the kids room corner, offering unique, comfortable and personal decorating ideas for kids rooms.
Kids room decorating ideas:
Kids room decor with playful shadows
Floor carpets design ideas
Feng Shui home, lucky rugs and floor carpets
The magic carpet by Victor Vasnetsov, kids room wall decorating ideas
More from decorative accessories

Bright home interiors and amazing views of the ocean make this beach house a dream place. Large windows, light, neutral room...
and enjoy free articles sent to your inbox