Kids Room Decorating, Clutter for Creative Walls Design

Clutter or Treasure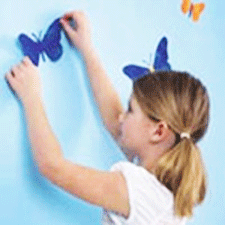 Blue butterfly decorations for girls room, kids rooms decoration ideas
children bedroom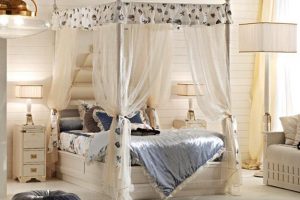 A wall is a great surface, perfect for creative kids' room decorating projects. Kids' room wall surfaces can transform into a canvas for art and craft experiments. Kids room decor that includes a large paper strip on the wall at the kid's eye level helps create functional and stimulating kids rooms where young children can develop their drawing skills and room decorating abilities.
A washable paint coat on the wall or furniture and a white paper strip fixed on the wall are great kids' room decorating ideas. Children will naturally draw and choose an interesting decorating theme for their room, creating engaging images that make unique wall decorations. Children will enjoy the opportunity to draw and the freedom to design wall decorations on their own.
Glue the paper to the wall, watch kids and enjoy the experience. Soon your children will offer their favorite themes kids room decorating ideas. You can use old fabrics, tablecloths, or used clothes that clutter your closets and glue them to the kids' room wall also. With scissors and imagination, it is easy to create unique and straightforward room decorating for kids.
Interior decorating from the toddler room to teen quarters
Teen boy room design, organizing functional space
Creative kids room decorating ideas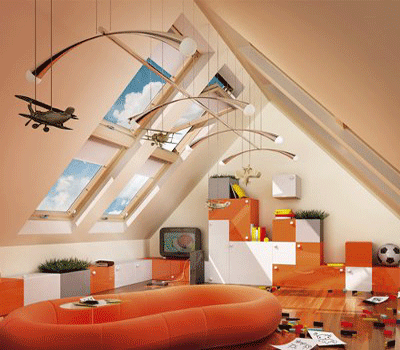 Making wall decorations and recycling clutter
Stuffed little socks make lovely items for a colorful collection decorated with pins, key chains, ribbons, buttons, and bows. Easy-to-make and functional kids' room decorations provide stylish storage for these things which clutter homes. Handmade stuffed wall decorations are a way to reuse and recycle items and create attractive kids' room decor.
Decorating empty walls with clutter
Kids room design, basic decorating principles
Making soft wall decorations that work as storage items can be exciting craft ideas for kids. Young artists and their parents will experiment with recycling old clothing, painting and decorating colors, and creating bright collections on walls that help declutter kids' rooms. Colorful old T-shirts and socks, or just pockets and sleeves, are great for fun kids' room decorating on a dime.
Room colors for kids room decor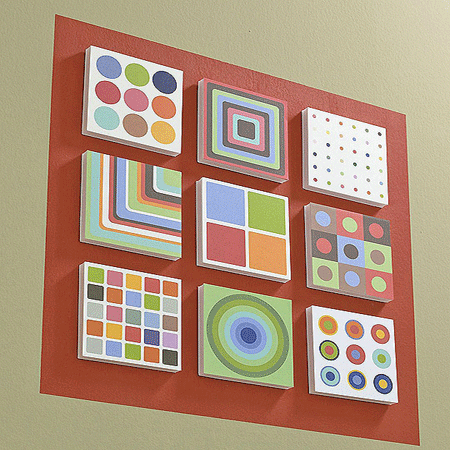 Paper crafts for kids room wall decoration
You can take old posters, pictures, and photographs and project them on the wall. Draw the contour with a pencil or a marker and let kids finish these unique designs for kids' room wall decoration. Bright paint and creative decorating ideas enrich handmade wall decorations. Silhouettes cur out from pictures make excellent wall decorations for kid's rooms. Unusual, original, and very personal, these kids' room decorations help get rid of clutter and recycle paper for crafts.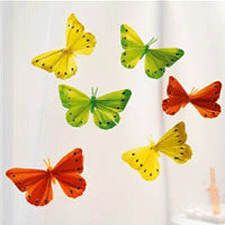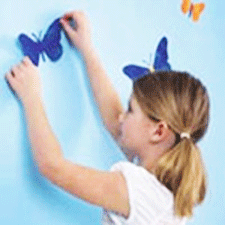 Photographs via interiorlife.
Use old magazines or newspapers to create exciting and surprising wall decorations. Cut out butterflies, mushrooms, apples, pears, planes, cars, or anything you can draw on old pages. Handmade wall decorations and simple paper craft ideas make cheap decorations for empty walls while decluttering your home and recycling paper. Plus, kids will enjoy making these simple wall decorations.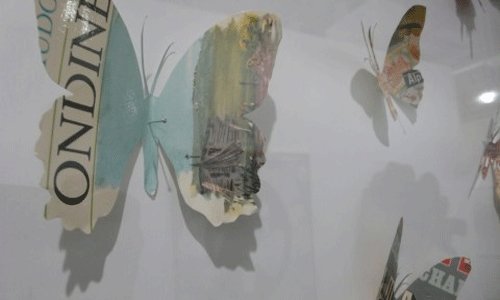 Collect old picture frames for kids' wall decoration while decluttering your home, paint them, and ask kids to decorate frames with buttons, pine cones, seashells, small rocks, artificial flowers, or colorful butterflies decorations. Children can glue small toys or bright plastic bottle caps to picture frames. Recycling paper for cut-out designs and creating cars, planes, boats, fish, apples, flowers, hearts, birds, or butterflies decorations are great papercraft ideas for unique, colorful, and meaningful kids' room wall decor.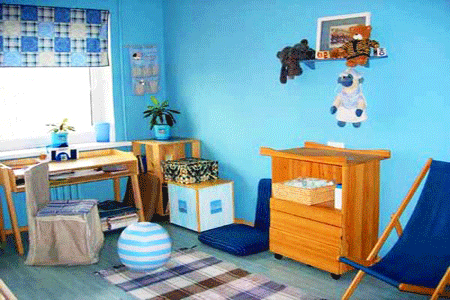 You can place your paper crafts and recycled designs on the wall, kids' room furniture, window curtains, picture frames, and lampshades, or you can hang images above the table and in the room corner. Peel back the wings, petals, and leaves, creating a 3d effect, and use these beautiful paper crafts for kid's room decorating.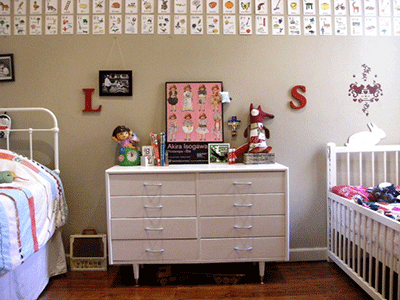 Older kids may prefer geometric shapes, like circles, triangles, squares, prisms, or more complex free-shaped objects for abstract designs that will add a contemporary flair to wall design in kids' bedrooms.
Teen room decorations for empty walls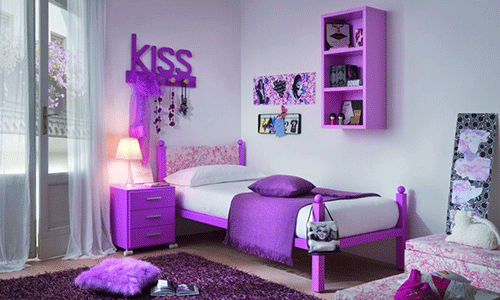 School-age kids and teenagers can frame old posters and CDs, create a collage with posters and pictures or use shiny CDs for unique arrangements, saving money on teenage bedroom decoration. Heated in hot water, then bent or twisted CDs look great on the empty wall, making truly personal, unusual, and artistic wall decoration for your teenage bedroom.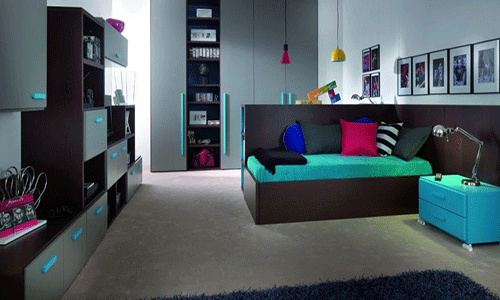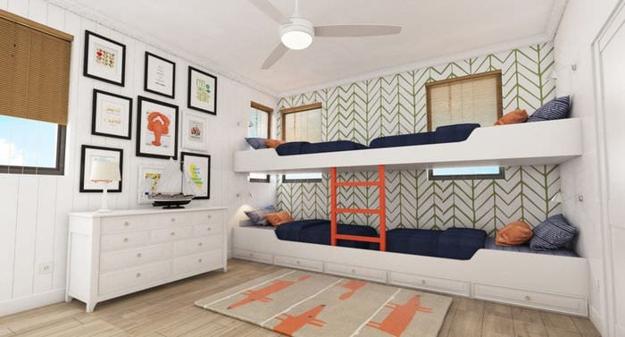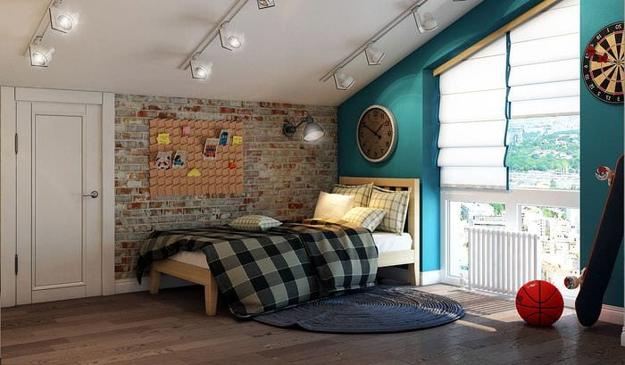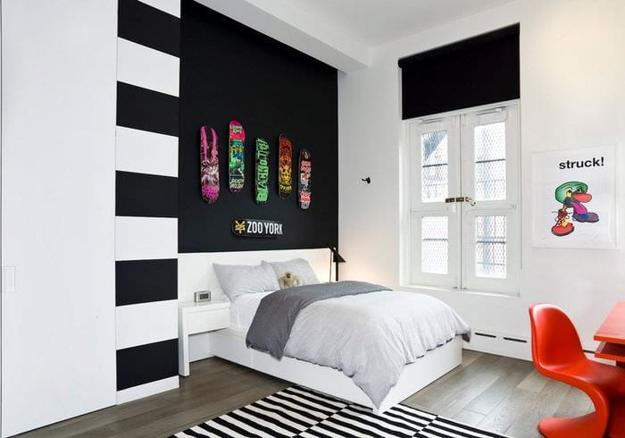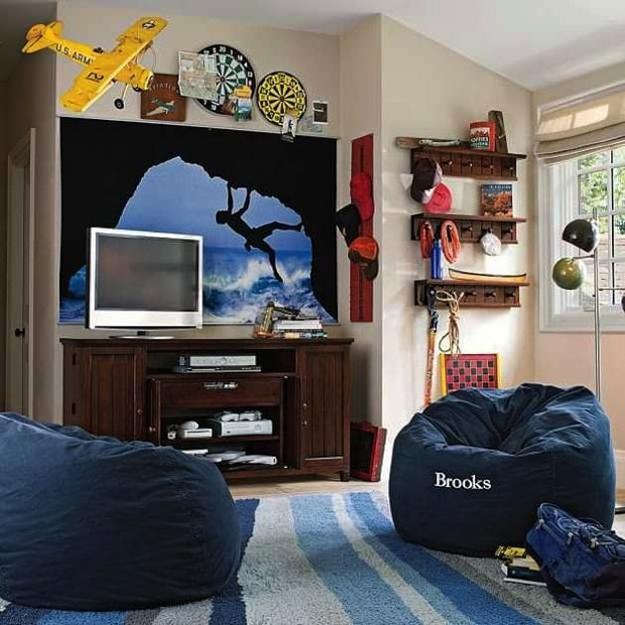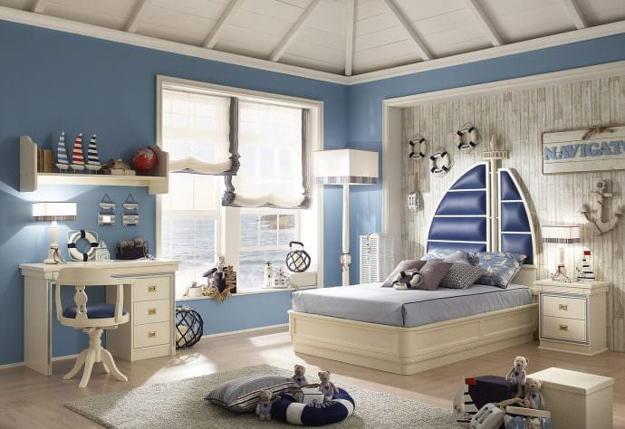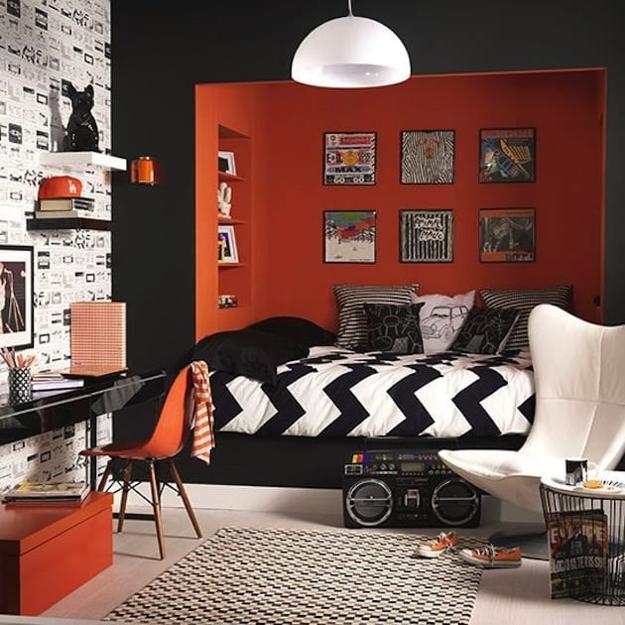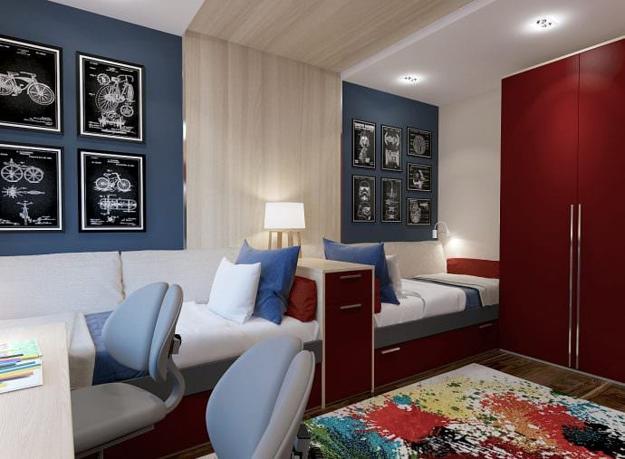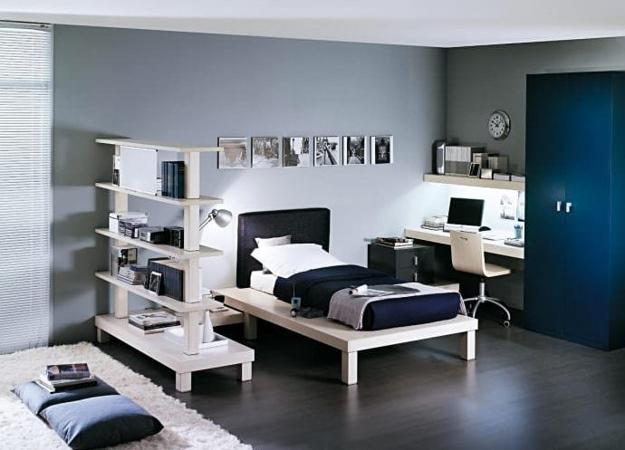 Here are great ideas for kids toys storage and wall decoration with small cars that everyone would love. DIY organizers, like...
and enjoy free articles sent to your inbox