Green Paint Colors, Cheerful Ideas for Painting Kids Rooms

Decorating Green

Kids Rooms

paint colors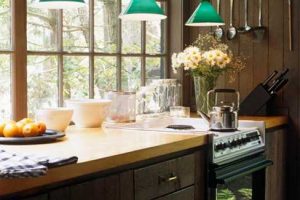 Walls are large surfaces. Bright green ideas for painting kids rooms create cheerful  atmosphere and fantastic color schemes with furniture and decor accessories. Relaxing and pleasant green color can be added to kids rooms decor with stencils, wall murals, vinyl stickers, curtains and bedding fabrics, wallpaper and furniture. Painting kids rooms green color is another inexpensive and quick way to change how their personal space looks and feels.
Get inspired by ideas, developed by interior designers. Green color is the color of freshness and grow. Green paint is wonderful for all children bedrooms decorating themes. (Matching interior design colors, paint color schemes and furnishings) Using various green paint colors, you can make their rooms feel relaxing or dynamic, but interesting and modern. (Green color for home decorating)
Red, yellow and blue kids rooms furniture pieces and kids decor items add more exciting colors to decorating color combinations and compliment green paint. Green walls and orange, lilac, reddish-pink or purple decor items make children bedrooms look colorful and bright. Beautiful color combinations, like yellow-orange, purple-pink, purple-red, purple blue, yellow-red and orange-red, are perfect choices for kids room decor items that emphasize the beauty of relaxing green paint colors.
Green furniture and walls, modern kids rooms decor colors
Green paint colors for relaxing and elegant kids rooms decor
Pink decor accessories, cream children bedroom furniture, green paint
Painting kids rooms green color and using neutral colors, like off-whites, gray and brown, for furniture and decor accessories create attractive, cheerful and bright environment for children.
Comfortable brown color shades, wooden furniture and decor accessories add more visual comfort to children bedrooms with green walls. All brown colors look natural with green paint colors.
White-cream, lemon or lime, citrus yellow, dusty rose, lilac, apricot and terra cotta shades are great for  softer kids rooms ideas that compliment a green paint.
Yellow-green paint colors and blue kids rooms furniture
Light purple-white furniture and green wall painting, kids rooms decor
Yellow-green wall painting ideas
Sky blue, turquoise and lavender kids rooms furniture and decor accessories, combined with green paint, make children bedrooms feel cooler. (Colorful kids bedroom and playroom design) Sky blue, turquoise and light green paint colors help increase a small space size and make children bedrooms feel airier and more spacious.
Select green room paint colors, light kids furniture pieces and warm light tones for kids rooms decor accessories to brighten dark bedrooms.
White, black or colorful bright accessories create dynamic contrasts with light green room paint colors and energetic decor for children. Warm color accents and rich warm tones, selected for kids rooms decor items, add coziness to children bedrooms with green walls.
Orange-green kids rooms ideas
Green paint, red -purple-pink bedding and decor accessories, kids rooms ideas
Green paint and red furniture, modern kids rooms ideas
You can paint only one wall green color, keeping other walls neutral, and adding green kids rooms furniture pieces or decorations. You can enrich kids rooms decor with green window blinds or curtains, green bedding or green indoor plants. (Decorating with indoor plants to improve air quality)
Be creative with pleasant green paint colors and furnishings. Experiment with different green hues on different walls. Painting rooms walls green color or decorating children bedrooms with green accessories create fresh atmosphere, dramatically changing rooms.
Decorating ideas for children bedrooms:
Kids room decor with playful shadows
Kids furniture, kids activity table design for animal lovers
Sculptured rugs, decorating ideas with colorful kids rugs
Yellow-green kids rooms ideas, green paint and children bedroom furniture

Here are great ideas for kids toys storage and wall decoration with small cars that everyone would love. DIY organizers, like...
and enjoy free articles sent to your inbox