Matching Interior Design Colors, Home Furnishings and Paint Color Schemes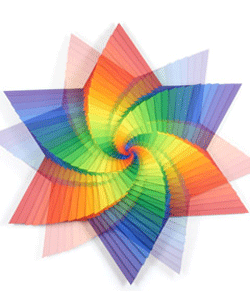 Matching interior design colors for beautiful room decor
Color is a fantastic tool for emphasizing bright and beautiful interior decorating. If you want to know how to select paint colors to match your home furnishings, if you need to create a harmonious interior design and balanced color schemes, you can follow one of three approaches to choosing and matching colors. Your furnishings, ceiling, floor and walls can look fantastic.  Keep reading to find great ideas for modern color combinations.
It is not that difficult to select interior decor and home paint colors that create beautifully matching color combinations. The color schemes for your furniture, decor accessories, wall paint, wallpaper, ceiling paint or carpets allow lots of different mixes. The matching color scheme is critical for decorating home interiors with bright accents, eye-catching architectural features, striking artworks, unique furniture pieces, bold geometric and floral patterns, and stripes.
The same color design ideas can be applied to your house exterior and outdoor home decorating. Creating a matching exterior paint color scheme is easy with the color wheel. It needs to complement your home design and highlight architectural features. Exterior walls, doors, windows, and roof color that match create great appeal and add style to your home. Monochromatic color schemes, vibrant accents, combined with neutral colors, or bright exterior color schemes are three easy ways to create attractive homes with gorgeous curb appeal.
Monochromatic color schemes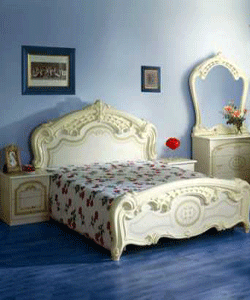 The easiest way to create harmonious home decor and interior paint color schemes (or exterior paint color schemes) is to choose monochromatic colors. Every primary color, when it becomes darker or lighter, creates a beautiful painting color palette of naturally matching colors.
For example, dark blue, medium light blue, light blue, grayish blue in dark, medium and light tones, and pale sky blue colors create the monochromatic color schemes. Monochromatic colors are perfect for selecting decor, wall paint, wallpaper, ceiling, and floor decoration. Interior decorating in monochromatic colors looks harmonious and pleasant.
Splashes of another color can slightly dilute monochromatic interior colors. Red or pink color accents, green colors, white, black and white decorating ideas, and orange color shades are smart choices for adding energy to monochromatic blue color schemes. Contrasting and complementary colors can beautifully accentuate the quiet and relaxing blue room decorating. To match monochromatic colors, you can add neutral color tones, creamy white, white-gray, dark and light gray color tones, and beige. To make any monochromatic color scheme feel fresh but peaceful and elegant, you can add neutral color tones, like creamy white, white-gray, dark and light gray colors.
Two color combinations
Another great way to create many attractive and balanced color schemes is to use two matching interior decorating colors. Two analogous or complementary colors are perfect for painting ideas, fabrics, wallpaper patterns, and home furnishings. Comfortable interior design ideas and balanced room colors create harmony, bring positive energy into rooms, improve mood and health.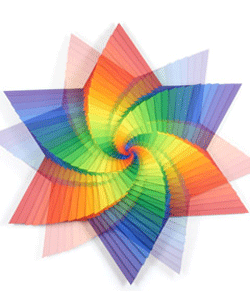 Triadic color schemes
If you like to use many interior design colors in one room but do not like bright contrasts, follow the tips below to create beautiful color combinations. Choosing wallpaper patterns, room paint colors, home furniture, and decor accessories, like curtains, small home decorations, wall art, and floor rugs, is easy when you have an attractive and modern triadic color scheme for your interior decorating.
Matching colors
First, you can choose an interior design color that you like or select the color you already have in your existing decor. Then add one or two matching colors to create a harmonious and beautiful color scheme for interior decorating.
Red color harmoniously matches white, blue, pink, orange, golden yellow, silver, and black home furnishings or room paint colors.
Bright orange works with light and soft orange tones, white, red, pink, yellow, ocher, green, turquoise, blue, black and gray colors creating beautiful and modern interior design.
All green shades match with lime, blue, yellow, brown, black and dark green home decor and paint colors.
Blue tones, coupled with green, sky blue, turquoise, all blue-green colors, red, purple, gray, silver or golden colors create relaxing, peaceful and modern interior decor.
Home furnishings in purple color look great with blue, white, gray-blue, lilac, pink, gold, orange and light green wall paint colors or modern wallpaper patterns in these colors.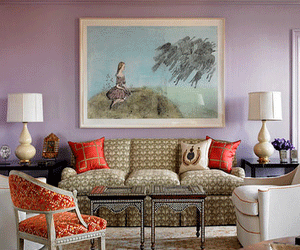 Modern walls decorated with pink wallpaper, pink furniture, decor accessories, – curtains, floor rugs, wall art or small home decorations and pink wall paint create feminine and bright monochromatic color combinations. Red, white, beige, gray, coffee, soft green, peach, coral, light blue or lemon can beautifully compliment pink hues.
Yellow color creates warm, inviting, and beautifully matching design with white, cream, green, blue, black, and all shades of brown colors. Wooden furniture, decor accessories, and lighting fixtures made of wood are in harmony with other home furnishings in yellow colors. Golden wallpapers and all yellow paint colors work with cool and warm hues.
Cream paint colors for home staging
Brown color shades need a touch of one of brighter colors. White, beige, blue, green, and golden colors are perfect for brown wall paint, wooden home furnishings or modern wallpaper in light and dark brown colors.
Modern interiors decorated in gray color tones, look sophisticated and elegant. Gray wall paints and wallpaper patterns, gray home furnishings, and architectural elements created of grayish and brownish salvaged wood create beautiful rooms. Black, pink, green, blue, cream and all white decorating ideas are perfect to complement gray palettes.
Room color schemes for sharp contrasts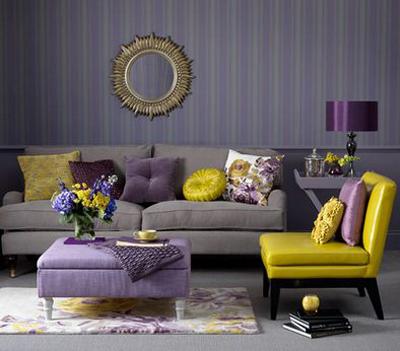 Energetic contrasts are dynamic and spectacular. Contrasting color combinations create the most exciting and bright interior decorating. High contrasts add a gorgeous look to modern wallpaper patterns, painting ideas, and decorating fabrics. The contrasts of complementary colors create a vibrant look, especially when you use them at full saturation. Choosing an interior paint, home furnishings, fabrics, wallpaper and decor accessories in matching colors from complementary groups helps design balanced, vivid, cheerful and modern interior design.
Modern color combinations include red and green, orange and turquoise (all blue-green colors and orange color hues), blue colors and light yellow color shades or golden colors, purple and vibrant greenish yellow shades, lime and lilac, pink and yellowish-green or light green colors.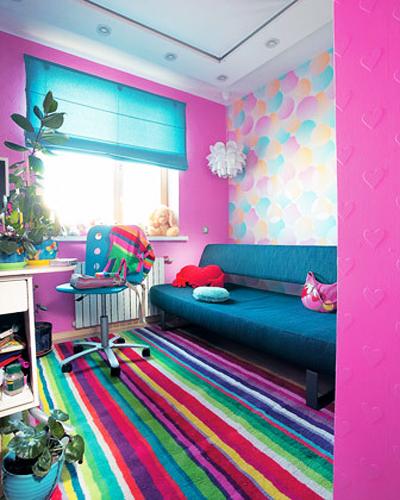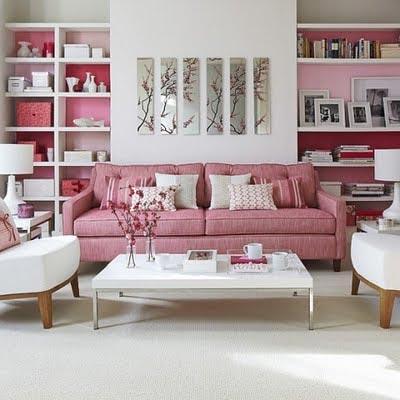 Neutral colors
The universal appeal of neutral color tones makes these classy and elegant hues so popular for interior design and decorating. Easy to match to any shade or tone, neutral colors include black, white, gray and beige. Any hue works well with all neutral colors. Black, white, light beige, grayish whites, light cream, medium and light gray color tones are neutral colors that add elegance and modern vibe to interior design color schemes.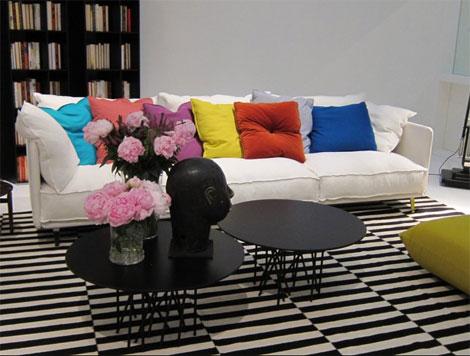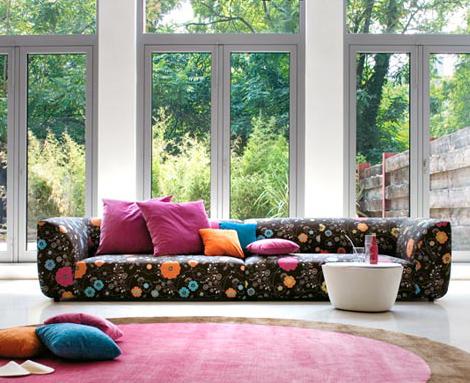 More from color combinations

Interior colors trends bring beautiful, traditional and fresh hues for fall decorating. Comfortable light and dark brown colors with a hint...