Feng Shui Home Design with Roof Color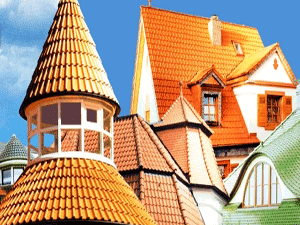 Bright roofing materials for colorful architectural designs
Colorful roofs made with cedar or asphalt roof shingles, rolled roofing materials or corrugated metal enhance the beauty of modern houses and Feng Shui them with color. Roofs and ceiling designs are important architectural elements of houses. Various roof colors, from bright terracotta roof tiles, brown or purple roofing shingles and metal roofing in bright colors to elegant black, gray and green roofing materials are available to create unique and beautiful roofs, whether for renovation or home staging houses for sale.
Modern architectural designs look gorgeous with colorful roofs. Manufacturers offer a huge selection of high quality roofing materials and a rich color palette for bright house exterior design. Feng Shui home design guide recommends to use colorful house exterior elements and beautify roof designs with good Feng Shui colors.
Monochromatic house exterior and roof colors or a combination of a few good Feng Shui colors can be used to Feng Shui house roof designs and emphasize unique house exterior elements, creating harmony with beautiful natural landscape or surroundings. Feng Shui for home design provides recommendations for house exterior design and decorating with good Feng Shui colors, representing Feng Shui elements for house exteriors, roof designs and home interiors.
How to Feng Shui a house roof with color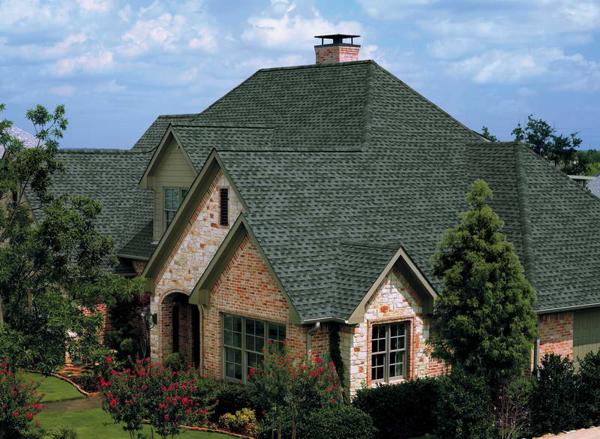 Green roof colors
The Earth element can be represented by green roof designs and wooden roof structures. Yellowish and brown colors, sand, peach and dark reddish-brown roof shingles, slate and metal roofing materials support and compliment green house exterior design, adding beautiful roofs to house architecture.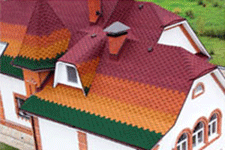 Green colors are favorable among good Feng Shui colors recommended for roof design. Green roofs attract good luck, health and Feng Shui a home for wealth. The Wood element of the house front porch, facade or roof design symbolizes vitality and comfort. Green roofing materials and green roof designs bring wisdom in difficult situations, Chinese Feng Shui experts say.
Feng Shui home design with roof style
Eco- friendly green roof design and sustainable architecture
Brown roof shingles and roofing materials
Roof shingles and metal roofing materials are available in many attractive, pleasant and comfortable shades of brown colors. Light brown and brownish orange, dark brown colors and terracotta roof tiles, slate roof shingles in dark chocolate brown colors, golden and sand steel roofing colors or roofing materials in classy gray color are wonderful for roof design. These good Feng Shui colors create attractive roofs and Feng Shui house exterior, protecting a home and people.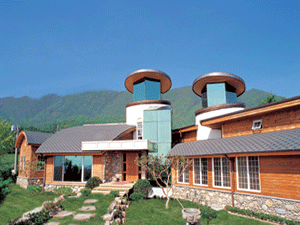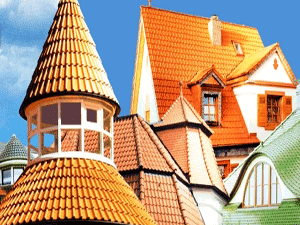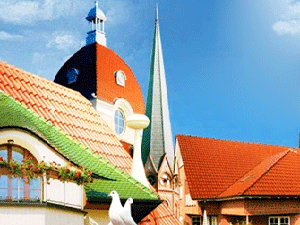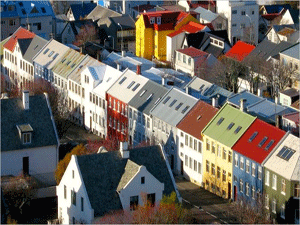 Red roof design
Red roofing colors represent the Fire element in Feng Shui design. Red is a dangerous and tricky Feng Shui color, but some shades of red colors can be used for creating powerful and striking house exterior and roof designs.
Sustainable architectural design for urban serene lifestyle
Autumn red roofing shingles, bright terracotta tiles or metal roofing materials in bright red, bronze, brownish-red, purplish-red or dark red colors add drama, power and authority to house exterior and roof designs. Chinese Feng Shui for house design suggests to use these colors in moderation.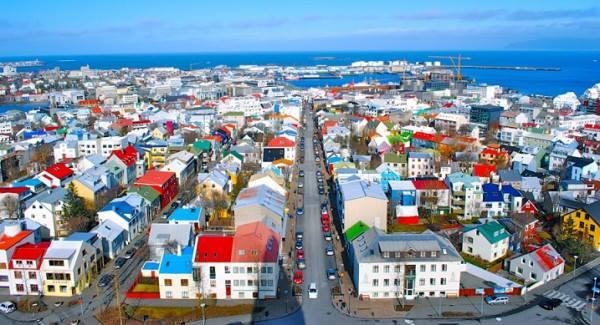 Blue and black roof shingles and roofing materials
The Water element is represented by blue and black roof colors. Blue and black house exterior and roof designs create a constant flow of positive energy around a house. Small ponds, lakes and fountains increase the effect and Feng Shui a home for wealth. Water features and blue pr black roof colors protect houses, Feng Shui them for wealth and attract good luck. Dark gray color shades and all black colors are good Feng Shui colors for house design, whether it is black roof shingles, black slate roofing or black metal roofing materials.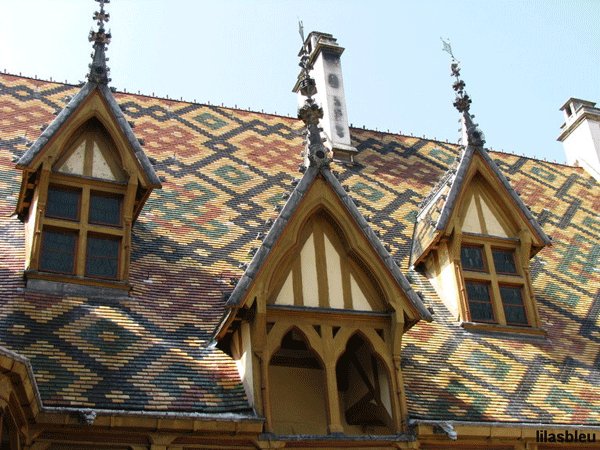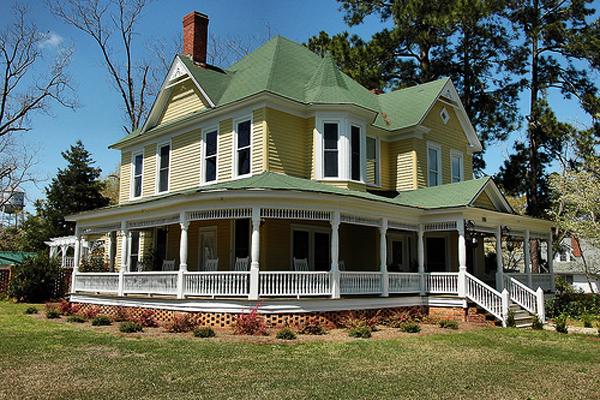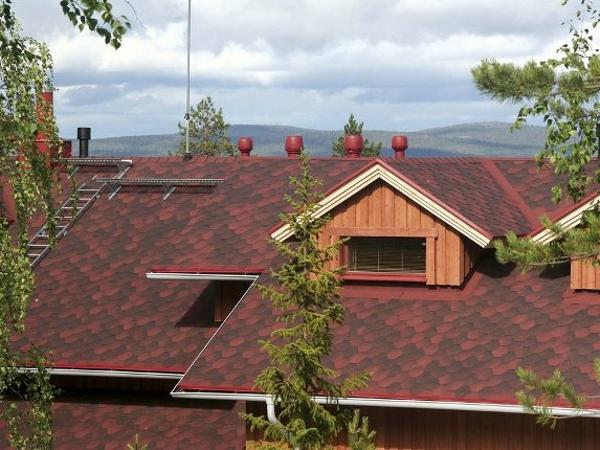 Wildwood House by Giulietti Schouten Architects offers spacious and bright home interiors enhanced by gorgeous views of the surrounding forest. Concrete...