Sustainable Design and Green Architectural Interiors for Urban Serene Lifestyle

Green Design Ideas

Interior Design Ideas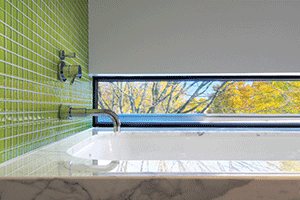 Modern bathroom design with green wall tiles and large window
eco homes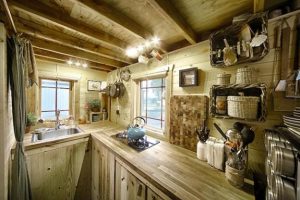 This contemporary house design creates a wonderful home for Green living in the city. The modern house combines contemporary architectural interiors with economic sustainable design solutions. The house design project blends eco friendly products and materials with creative energy saving, Green ideas.
This modern house, designed by Canadian architects, offers spacious and eco friendly home interiors for comfortable and serene urban lifestyle, bringing sustainable design into Green living in Toronto. Paul Raff Studio, www.paulraffstudio.com/ is a creative group of Canadian architects. The architectural firm, based in Toronto, offer top-level architectural designs, creating functional, energy efficient and modern houses for environmentally friendly lifestyle.
The Cascade is a modern house that features sustainable design and spacious home interiors that are bright, light and inviting. The architectural design project created modern interior design enriched by Green building location amongst beautiful trees which add to the serene atmosphere in the house.
Green building and sustainable design ideas for urban lifestyle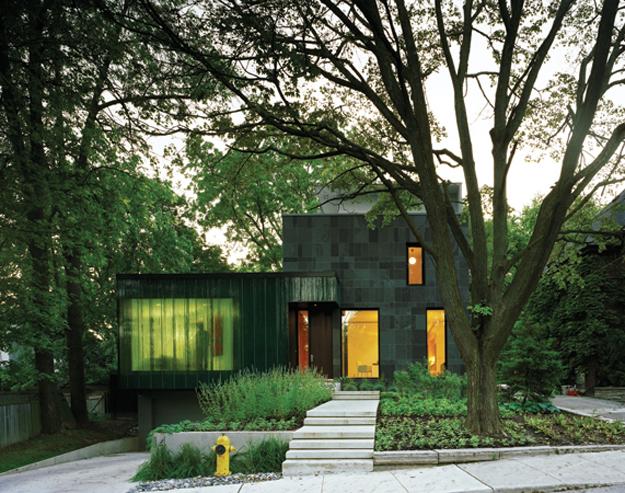 Canadian architects creatively combined Green building technology, eco friendly products and materials with spacious and modern architectural interiors in this modern house, offering pleasant and peaceful rooms, connected to the nature and complemented with attractive landscaping.
The architects emphasized the blend of sustainable design and modern architectural interiors with pleasant surroundings, that inspired and enhanced this spacious and relaxing modern house design.
Sustainable design and eco friendly home interiors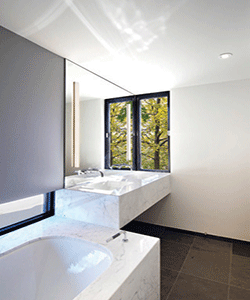 The architects materialized contemporary sustainable design ideas for Green living, introducing the combination of beautiful and comfortable eco friendly materials, natural stone and wood, and blending them with large windows that fill rooms with solar energy and light.
The sustainable design is created to capture and keep the free solar energy and helps save money on heating and electricity bills while offering enjoyable, bright and Green living.
Innovative and modern house architectural design promotes the use of natural materials, eco friendly products and Green ideas in modern interiors.
Energy efficient modern house design
A large window that is facing to the south is helpful for keeping home interiors warm in cold climates. Large windows add spaciousness to architectural interiors and create stylish and breezy modern interior design.
The Green building features the Cascade screen in green color. The functional and decorative screen is made of hundreds of vertical panels that diffuse the light and protect the living space from the summer heat, creating more privacy, adding comfort to home interiors and making the house design look unique and interesting.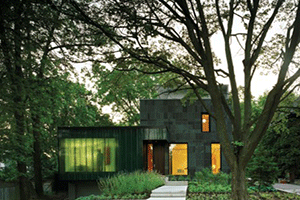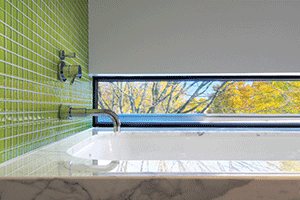 Modern interior design for Green living
Spacious and comfortable home interiors are a part of sustainable architectural design project that married luxurious, functional and modern interior design with natural materials, creating calm and relaxing rooms. Sustainable design provides excellent air circulation, comfort and healthy environment for pleasant green living lifestyle.
The art of interior design, modern furniture design trends
Green ideas and modern interior design are enriched by natural lighting and beautified with a slate wall in dark gray color. The slate stone wall helps capture solar energy and keep the home interiors warm.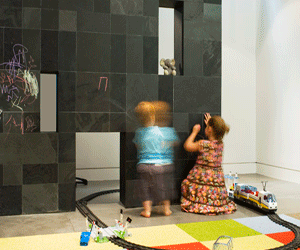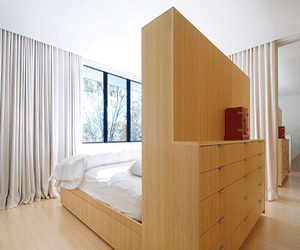 The window screen in natural green color merges interior design with the trees outside and adds a unique detail to modern house exterior when it is seen from the street. The green screen slightly changes its color according to the weather.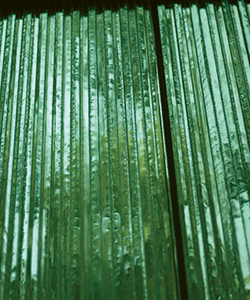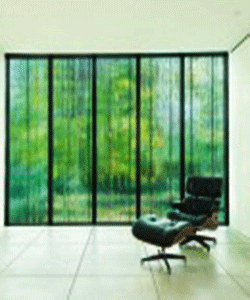 Interior design benefits from the green screen also. This unique interior design element enriches home interiors with pleasant green color and creates a dramatic effect of a waterfall. The illusion of waterfall and intriguing play of lights add a sense of tranquility to modern interior design, perfect for pleasant Green living and relaxing urban lifestyle.
Green ideas
Eco friendly Green building with old empty bottles
Smart home automation will lower energy bills
Eco wall tile design for modern life and style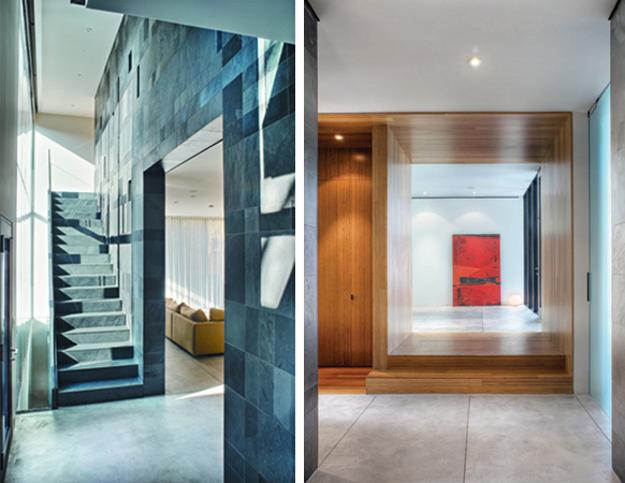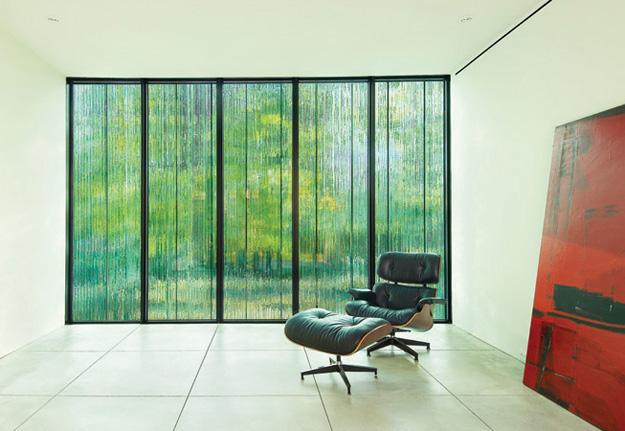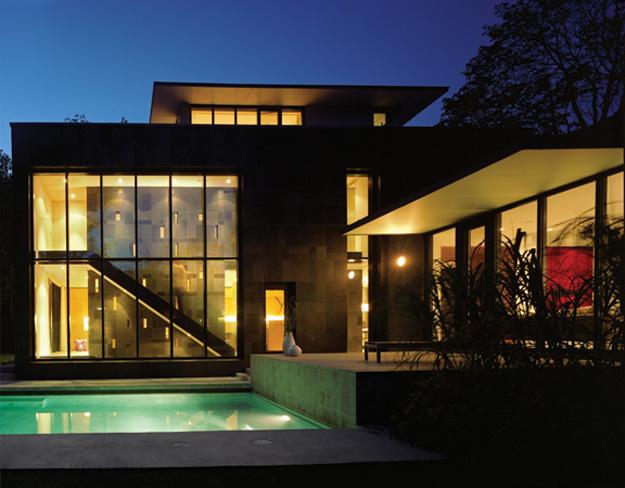 From traditional ceramic tile designs to trendy wood-like, shiny metal, and mesmerizing glass, there is seemingly unlimited ways to brighten up...
and enjoy free articles sent to your inbox