Unique Kitchen Hood Design Brings Industrial Style into Contemporary Lofts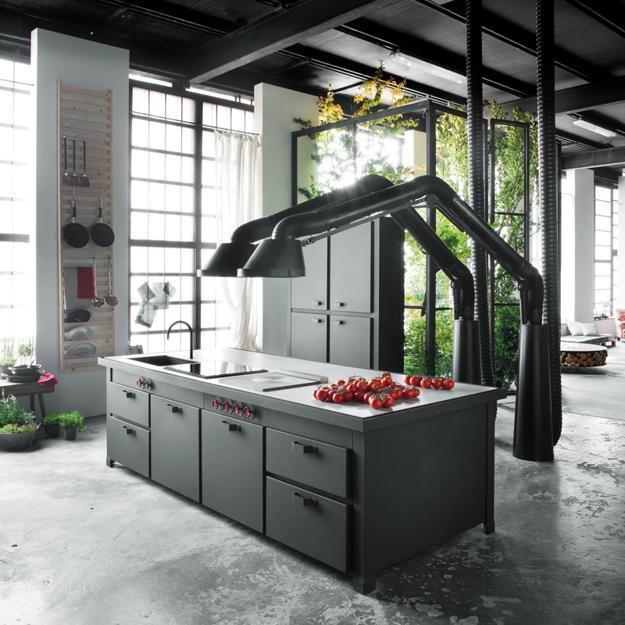 Black painted metal hood for contemporary kitchen and loft designs
DECORATING SMALL APARTMENTS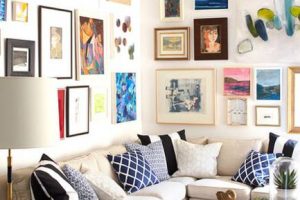 Designer Silvio Stefani and the company R & D Minacciolo present their unique kitchen hood Mammut. This unusual and impressive kitchen hood design blends a traditional kitchen hood with industrial exhaust system elements and offers a new hood, ideal for loft living spaces and contemporary kitchens in modern homes. Two lines and two styles are combined into one single harmony, the designer says.
A metropolitan loft living space, called Mina & Natural Skin, reveals the full potential of expression and logic of this new kitchen hood design. Black metal, wood cabinets and a concrete floor blend into a spectacular and sculptural loft living space. Eco friendly materials and simple design create a natural, elegant and contemporary effect. Open and dynamic, this loft living space shows the flexibility and appeal of contemporary interior design ideas.
The loft living space with the new kitchen hood looks original and dramatic. Contemporary interior design ideas demonstrate the ideal, practical, comfortable and stylish living spaces for modern lifestyle. Natural materials, mixed with attractive and innovative interior design ideas, including the unusual kitchen hood, create an amazing contemporary loft, a perfect blend of practicality, flexibility and green living style.
Unique kitchen hood in industrial style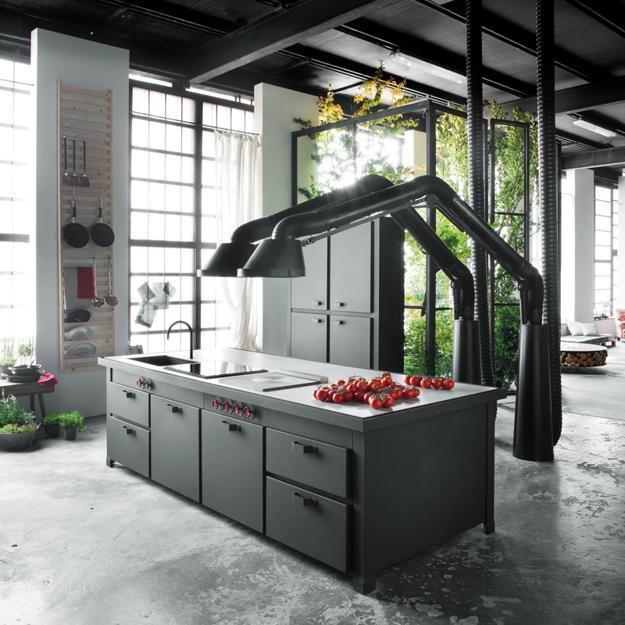 The kitchen hood design is unique in the world. Mammut hood features a rotating 360° tube which adds flexibility to contemporary kitchen design. Made of black painted metal, Mammut kitchen hood reinvents industrial exhaust system elements and adjust them for modern kitchen design which transforms home interiors and create fabulous contemporary lofts.
The kitchen hood is extendable and adjustable. The hood is available in three models: wall-mounted, suspended from a ceiling and free standing on a floor. This kitchen hood is available in a mini-version for small spaces also.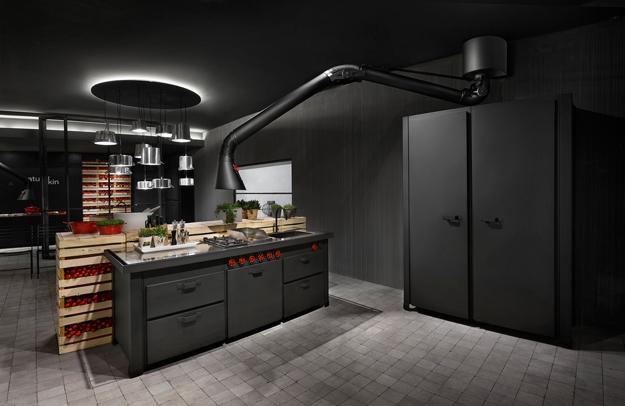 Contemporary kitchen hoods
Contemporary kitchen hoods bringing art into modern kitchen design
Top 8 contemporary kitchen design trends, modern kitchen interiors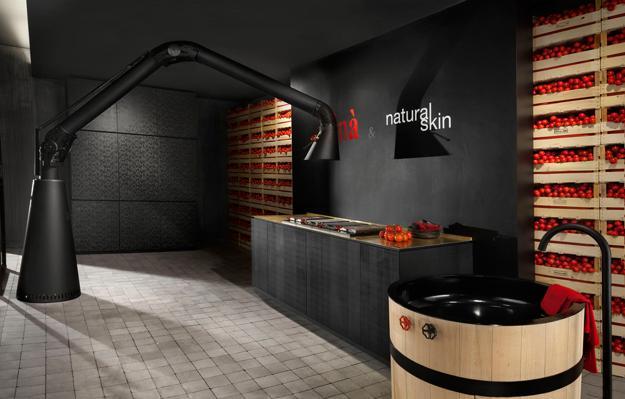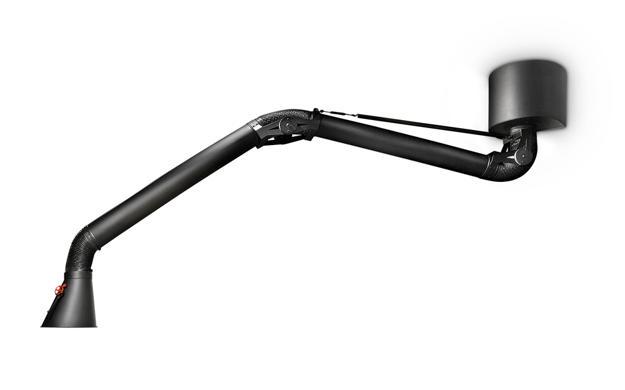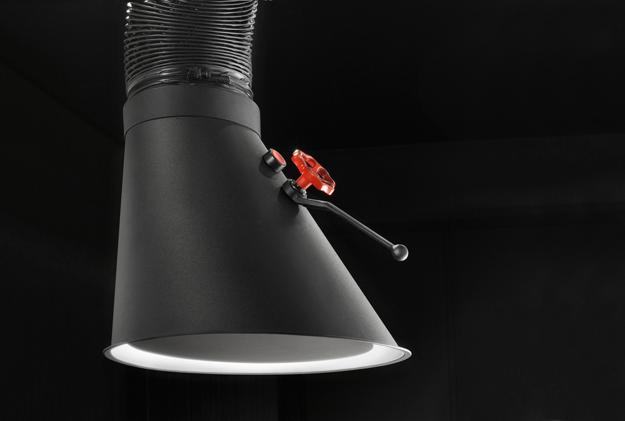 Warm metal accents are easy to incorporate into modern kitchen designs. Metal lamps, hardware, metal tiles, elements of kitchen designs will...