Contemporary Kitchen Hoods Bringing Art into Modern Kitchen Design
---
Colorful kitchen hood in contemporary style
New contemporary kitchen hoods from Whirlpool, www.whirlpool.com/ look like artworks on the wall, adding color and unique patterns to modern kitchen design and decor. The company, a leading manufacturer of home appliances, is proud to announce the Red Dot award 2013 won by their kitchen appliances.
This exclusive collection of hoods is called Art Gallery Hood. The contemporary kitchen appliances got appreciated by international design experts and praised for attractive kitchen design ideas that transform and personalize any kitchen interior, turning it into a personal art gallery.
The Art Gallery Hood collection is designed to create a unique atmosphere in modern kitchens. Colorful and unusual hoods transform the look of kitchen design, offering bright and unusual, functional and stylish, easy to install and attractive kitchen appliances.
Contemporary kitchen hoods
These hoods are available in six design options. The unique shape, pattern and color combination enhance modern kitchen design, reflecting the owners artistic nature and surprising guests.
Hood panels were inspired by various design ideas from customers around the world and turned kitchen hoods into bold decorative accents with eye-catching patterns. Black and white or bright color combinations just increase the beautiful effect of decorating with art prints and photographs.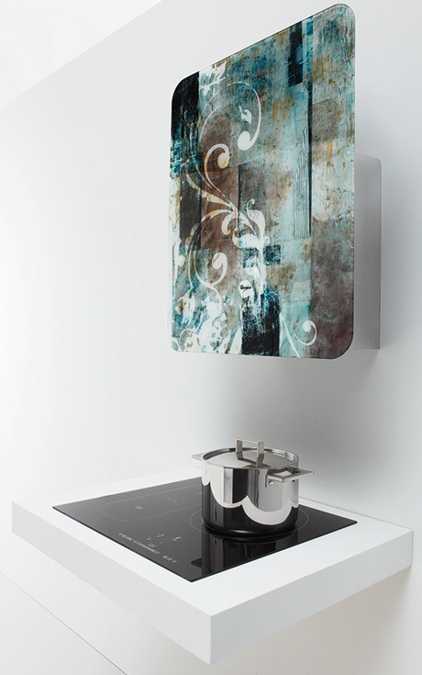 The designers are very proud of these interesting, unusual and creative kitchen hoods and continue striving to find unique and original solutions to meet the aesthetic needs of the customers, who consider the kitchen design the heart of the house, said senior design director Alessandro Finetto.
 Top 8 contemporary kitchen design trends 2013, modern kitchen interiors
15 modern kitchens, hot kitchen design trends and decor ideas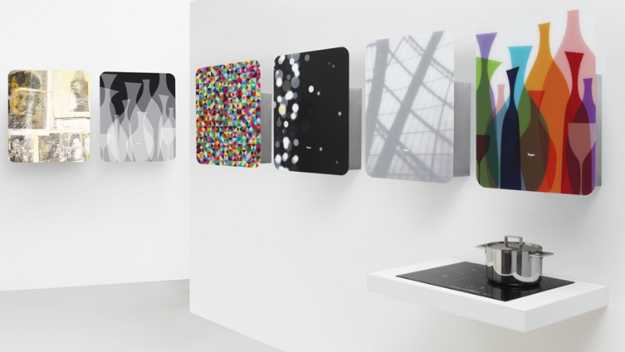 Open kitchen shelves are one of the modern interior trends. Decorating kitchens with corner shelves is inexpensive and stylish. Open corner...