Retractable Kitchen Hood Adding Steel Chic to Contemporary Kitchen Design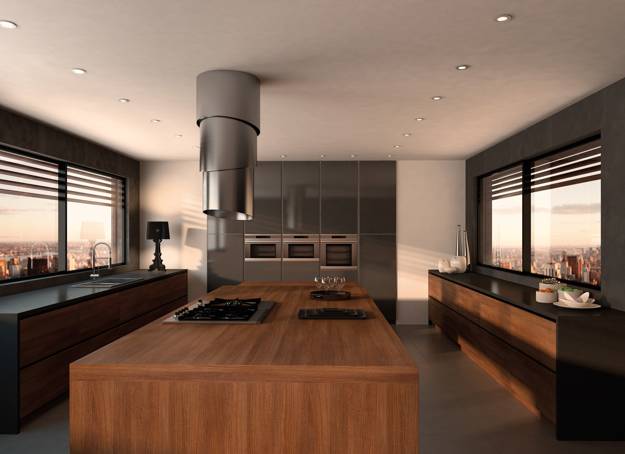 Contemporary kitchen design with retractable metal hood
VALENTINES DAY IDEAS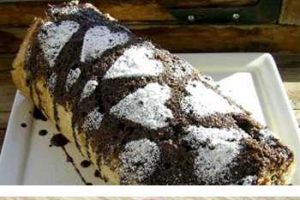 This contemporary kitchen hood design idea blends industrial feel, innovative look and steel chic into contemporary kitchen design. The metal kitchen hood from Italian designer Samuel Codegoni presents the unconventional hood Paero, perfect for elegant, impressive and functional contemporary kitchens.
The design idea from ByCode, www.bycode.it/ is a mix of industrial functionality, minimalism and oriental elegance. The steel kitchen hood is inspired by the technique of wrapping objects in silk cloths and fabrics to conceal, protect and enhance the contents of the package. The Italian designer transformed a sheet of stainless steel, used for wire cloth, into a telescopic kitchen hood that emphasize contemporary kitchen design.
Using Faber's up&down technology, this kitchen hood can move close to the burners. The metal cylinders of the kitchen hood are operated by remote control. They slide into each other, creating this retractable kitchen appliance. Closing or opening create the most appropriate kitchen appliance for various tasks.
Unique kitchen hood design brings industrial style into contemporary lofts
Contemporary kitchen hoods bringing art into modern kitchen design
Contemporary kitchen hood design idea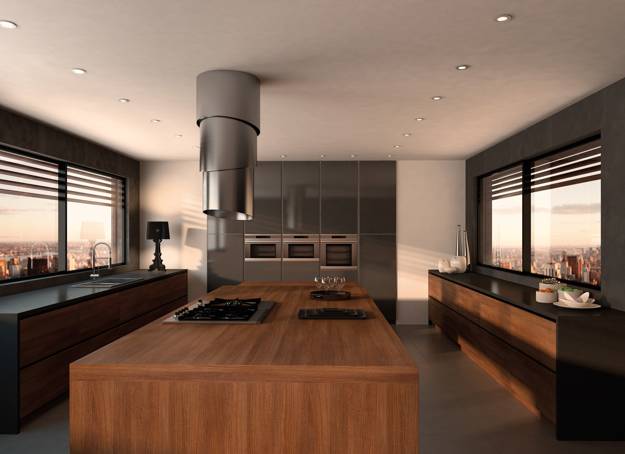 Designed in cooperation with Codegoni and Faber's R&D division, the unusual kitchen hood is a stainless steel kitchen appliance that is available for € 2300.
Innovative and surprising, this kitchen hood brings chic and style into contemporary kitchen design and create a fabulous centerpiece that enrich kitchen decor with the suspended, retractable and interesting detail.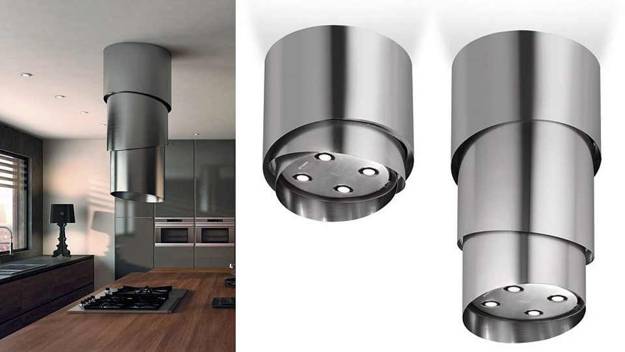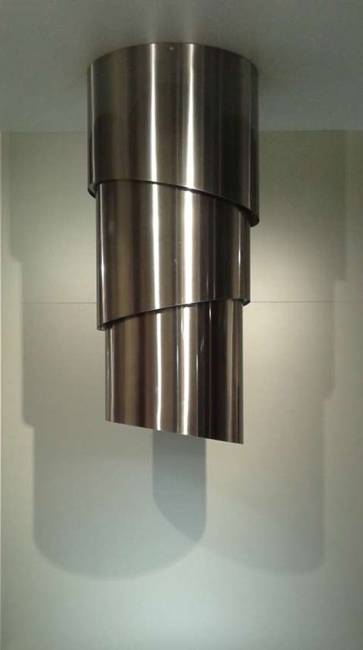 More from interior design

Bright home interiors and amazing views of the ocean make this beach house a dream place. Large windows, light, neutral room...