Recycling Paper and Cardboard for Chair, Unique Furniture Design Idea from Kibardindesign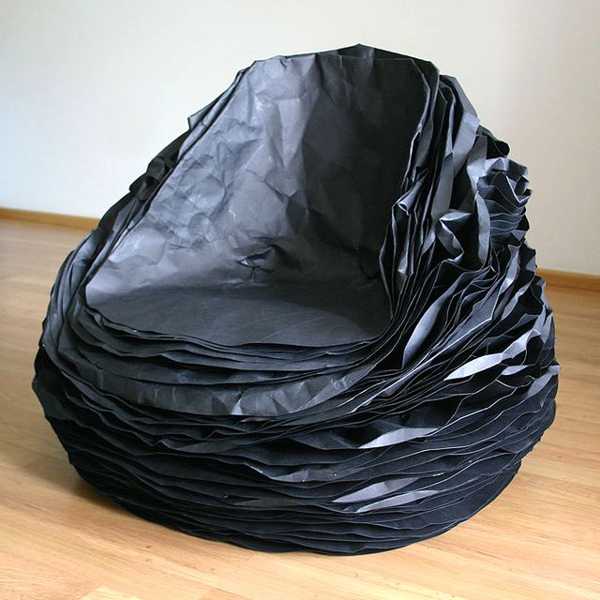 Black chair made of paper and cardboard
eco friendly products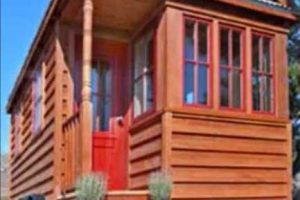 Recycling paper and cardboard is one of popular modern trends in contemporary furniture design. Unusual and interesting chair from KibardinDesign is an example of a surprising blend of contemporary shapes and original design with creative ideas for recycling paper and cardboard.
Paper and cardboard are getting popular materials that are used for light and convenient contemporary furniture design. Furniture items, like desks and shelving units, and lighting fixtures look attractive and unusual, functional and strong.
Weightless and portable, comfortable Black Paper Chair is one of innovative and eco friendly products that are inspiring, encouraging to look at recycling materials with a designer eye.
Cardboard furniture collection Prejudice, green ideas for recycling paper and cardboard
Recycling paper for affordable modern furniture, desks and storage cabinets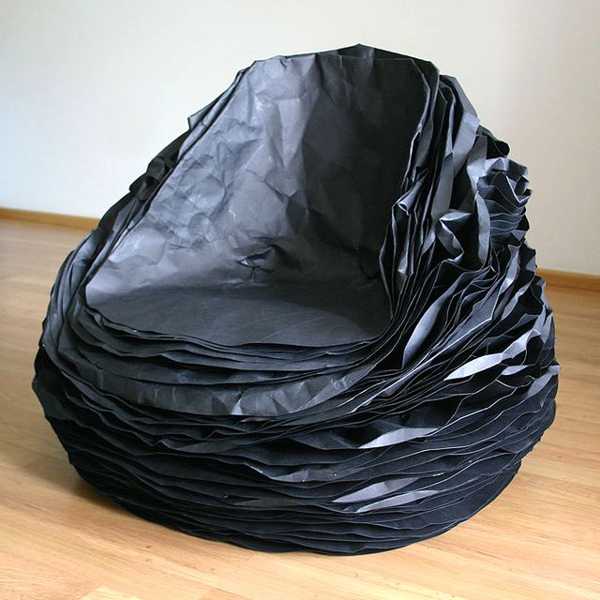 Low armchair Black Paper 37 from KibardinDesign, (www.kibardindesign.com/en/studio.aspx) is a result of experiments with various materials. The armchair is made of 37 paper layers and 20 details of gofer cardboard. The functional surface is formed by putting paper layers one by one to archive the required height on the chair.
Black paper is not just a material for constructing this chair, but also an aesthetic element that give unique character to this cardboard furniture piece. The smooth curves and beauty of lines nice create pleasing an eye look.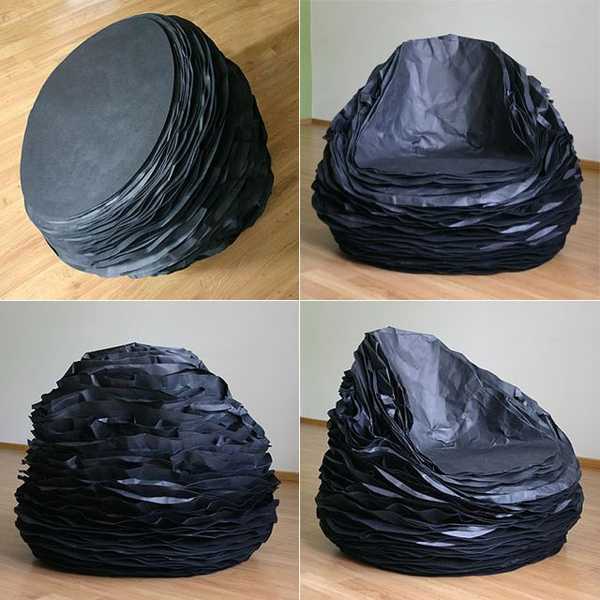 Layers of paper and cardboard pieces allow to modify this chair design, changing its shape and height.
Recycling paper for incredible cardboard room furniture and decor accessories
Second Edition furniture collection, recycling paper and wood
More from unique furniture

Recycling is a creative, Green, modern way to create something new, exciting, original, stylish for your home interiors. Do-It-Yourself projects are...
and enjoy free articles sent to your inbox