45 Modern Living Room Designs, Family Friendly and Cozy at Night

Interior Design Ideas

Living Room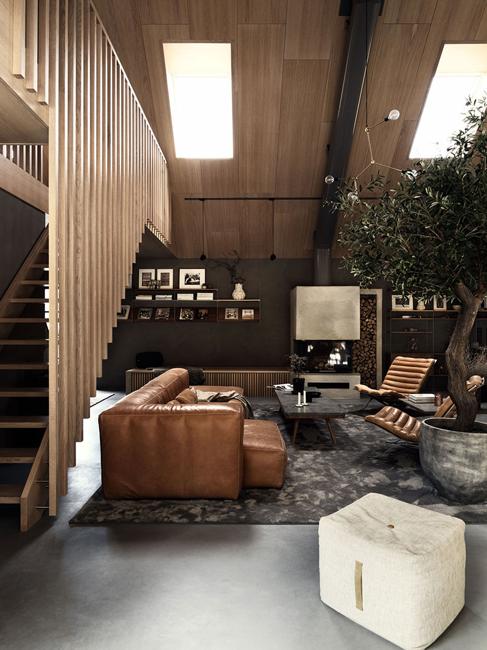 Contemporary living room design, Swedish cottage
living room designs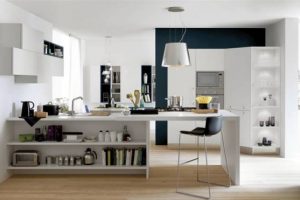 You can transform your living room, den, or garage conversion into a fabulous space for your family. Make the most of the area by creating functional zones, designing a small library, investing in a comfortable sofa or a sofa bed, turning your living room into the perfect spot for the whole family to have fun together. Whether you like to create a cozy retreat for cold nights or a TV nook with a play area, these modern living room designs offer fabulous room design ideas to everyone.
Check out the Lushome collection of living rooms that are kids-friendly, cozy, and stylish. Steal the look or get inspired to redesign your living room for restful nights and fun-filled days. You can add a small home library with soft upholstered furniture and warm wood paneling.
Cozy living rooms with a fireplace and family-friendly design
Kid-friendly decor, modern living room designs
Modern living rooms, re-design and decorating ideas
Cozy and modern living room designs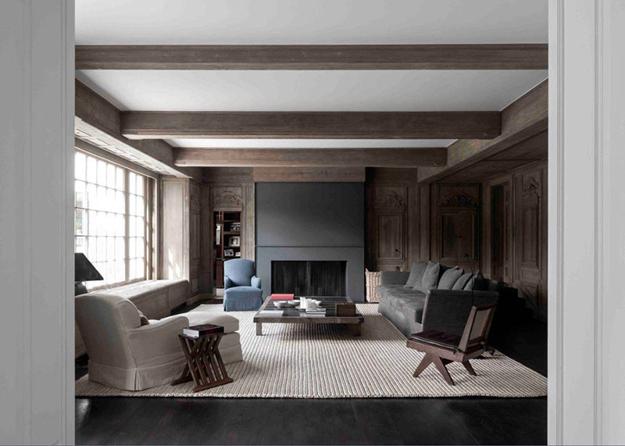 Living rooms in dark colors are modern trends that turn the spaces into unique, cozy, and expressive. Deep room colors add a stylish twist to a living room design bringing dramatic tones into space. Rich green, blue, red, brown colors envelop a room, create an excellent background, and make a living room feel cozy.
Family-friendly kitchen design ideas
Kid-friendly bathroom design creating safe spaces
Modern living room designs to conjure a cozy ambiance
Creative furniture placement ideas help personalize a living room and make it comfortable for the whole family. A large rug or a console table is excellent for defining functional zones. Check your living room design to be child-friendly if you have kids. Storage for toys and books, comfortable, spacious room design, and playful furniture, like a hammock chair or a swing, give a family-friendly touch to modern living room designs.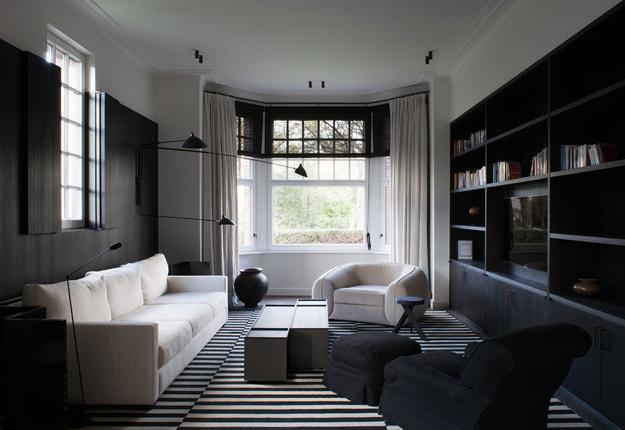 Family rooms are great places to enjoy games, TV shows, conversations. Functional, easy-to-clean textiles, rich hues, and vibrant accents are perfect for family-friendly room designs. Ottomans, wooden stools, large floor pillows are fantastic ways to give a fresh and invigorating look to modern living rooms. Low-level seating creates a relaxing atmosphere. Soft and warm floor decor looks casual and playful.
Cozy throws and cushions, area rugs across the floor bring warmth and coziness into living rooms. You can hang a wall-mounted blackboard or use blackboard paint to transform a wall into a canvas to use by young family members. Comfortable and efficient lighting fixtures complete a beautiful room design.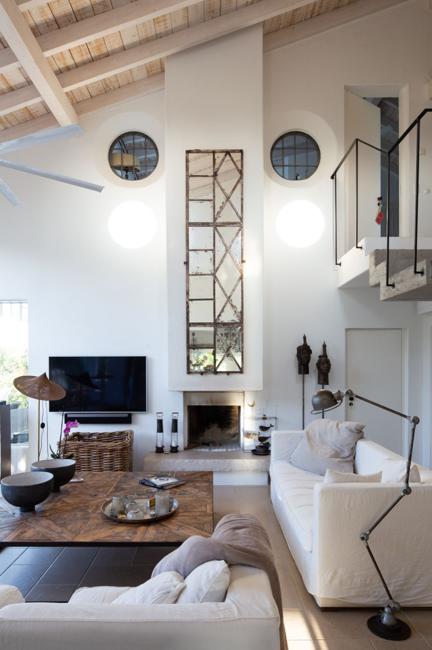 A family-friendly retreat with a low seating area, toy storage, a small library, and a craft table is an inspiring idea for modern living rooms. A day bed or a sofa bed is another novel idea for family-friendly living room designs. If you do not have a guest room, an extra sleeping place adds more comfort your kids can enjoy at night.
A spectacular view enriches a living room design, but you can create a beautiful centerpiece in your living room by putting your possessions center stage. Showcasing your family's personality with favorite books, vases, artworks, toys, and houseplants creates a unique living room design. You can mix personal decorations on shelves or create a beautiful gallery with family photographs. Mismatching makes a cool statement; collections look classy and exciting.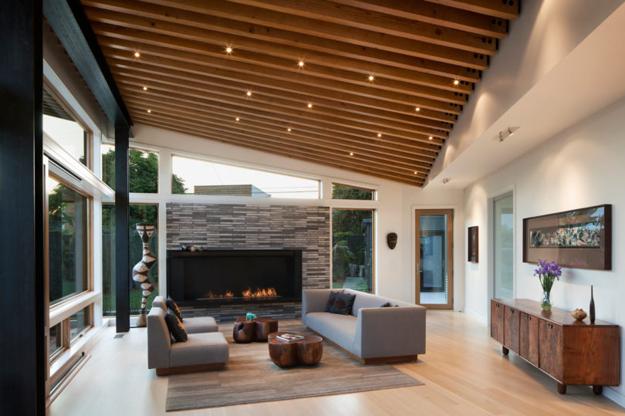 Define distinct zones in your multifunctional living room. Functional spaces come together, harmonizing a living room design. Use vibrant items and add a warming focal point to your family room design. A fireplace or a TV with a comfortable sofa, soft pillows, warm throws create a cozy space. Elegant fireplace decorating with family crafts, kids' drawings, pictures, and seasonal decorations ensures the eye immediately sees the warming centerpiece that makes the room beautiful and inviting.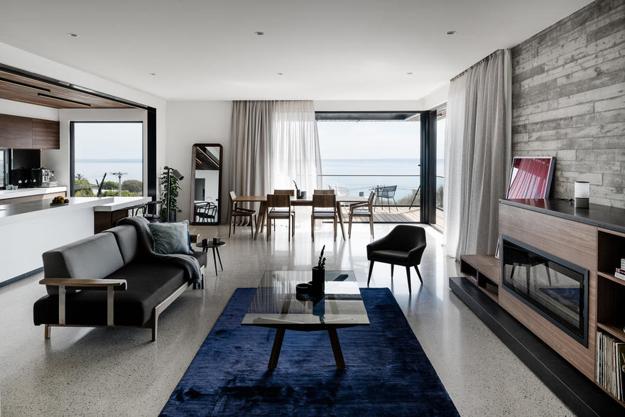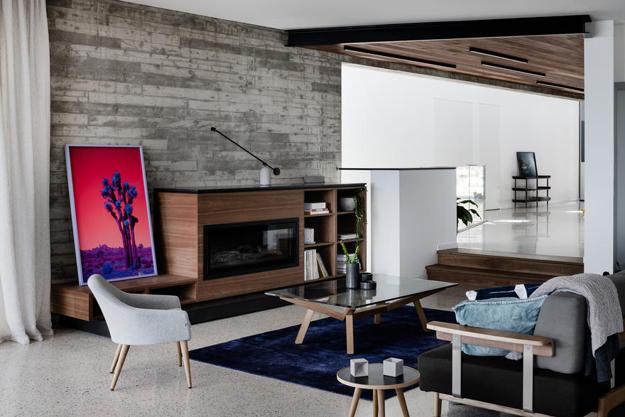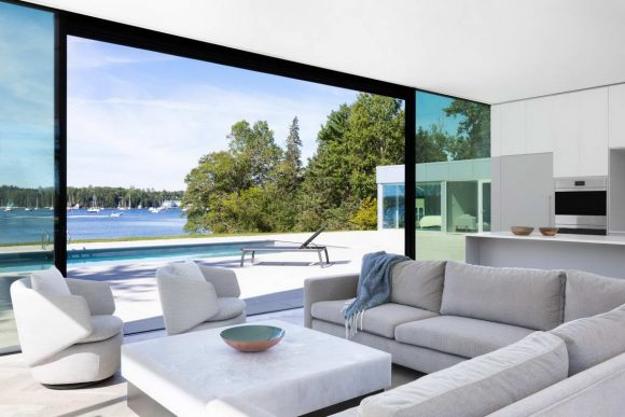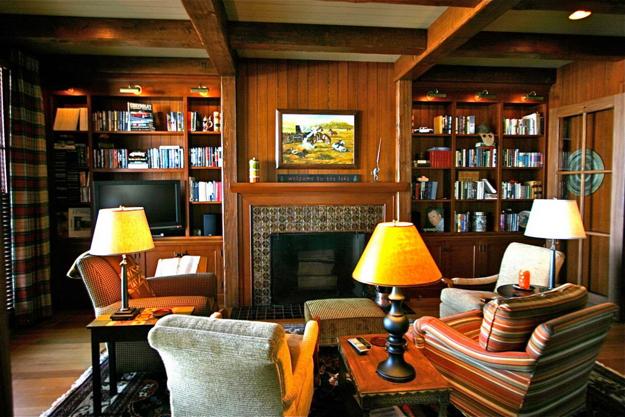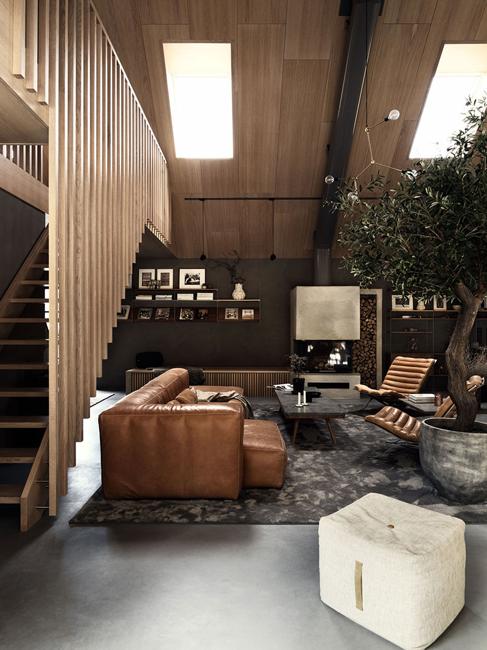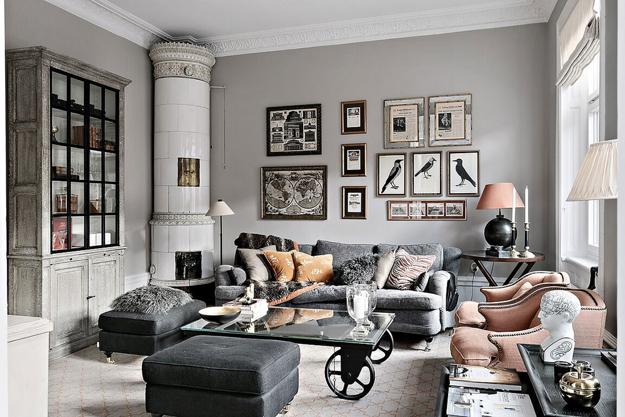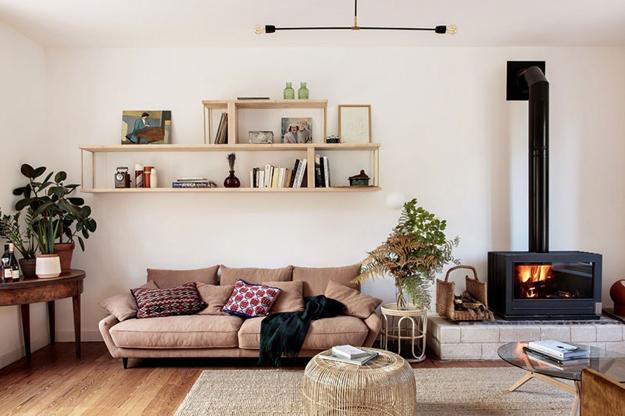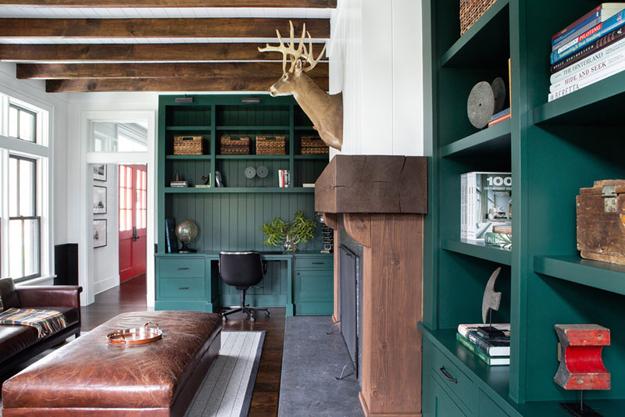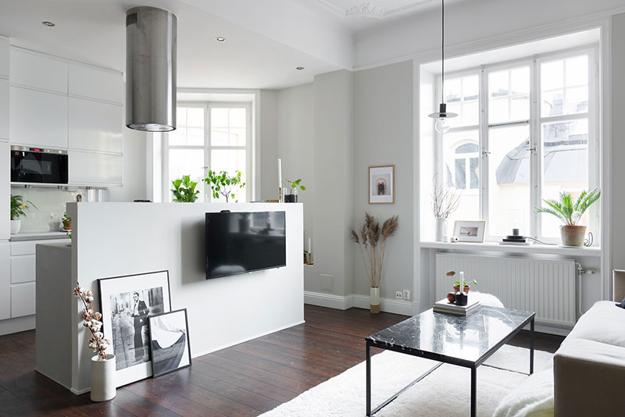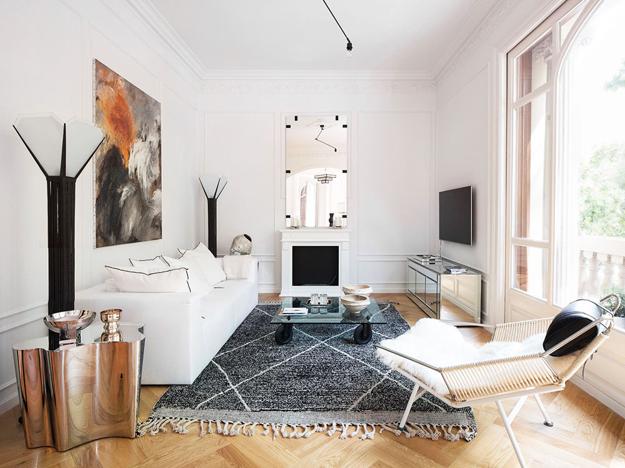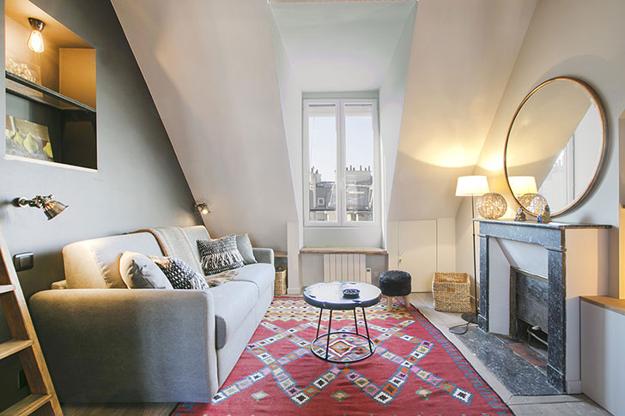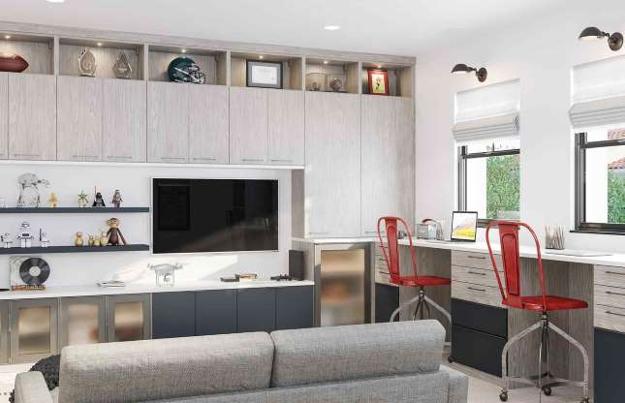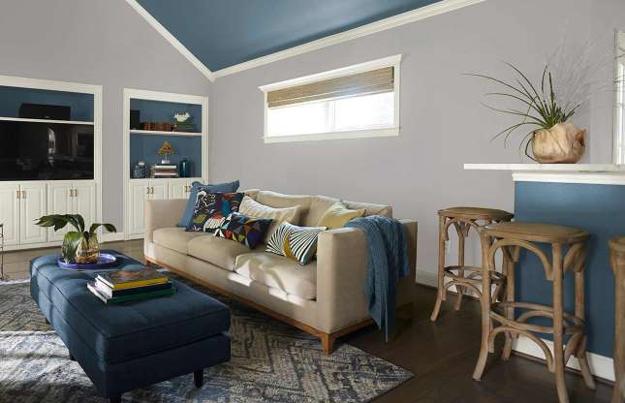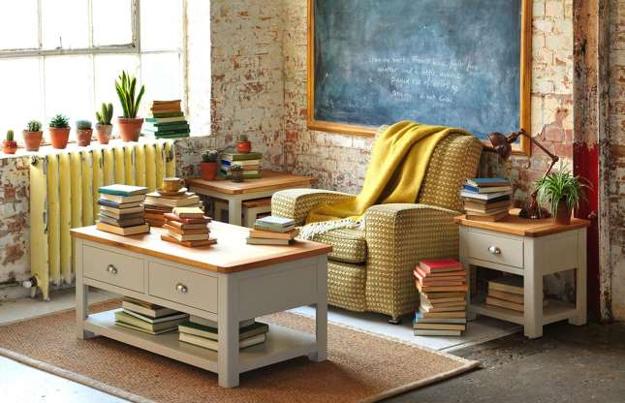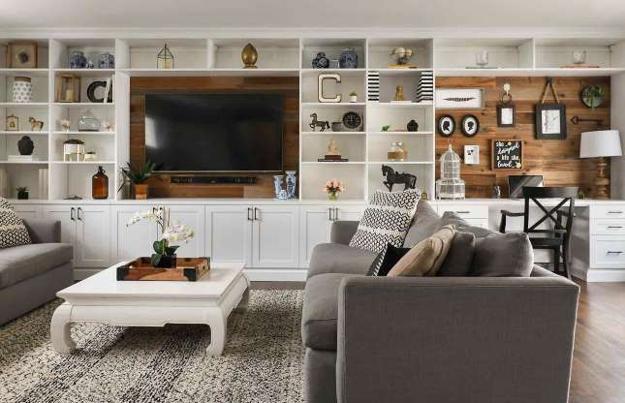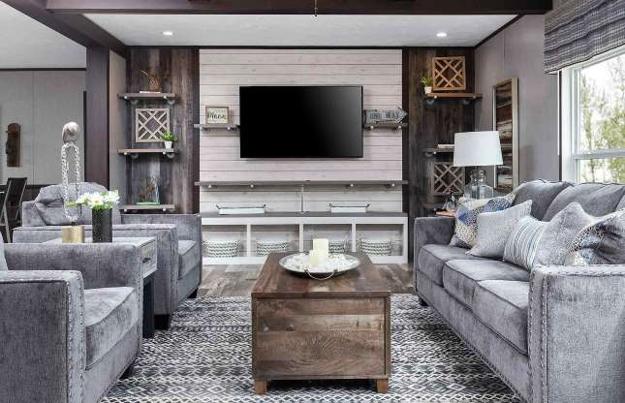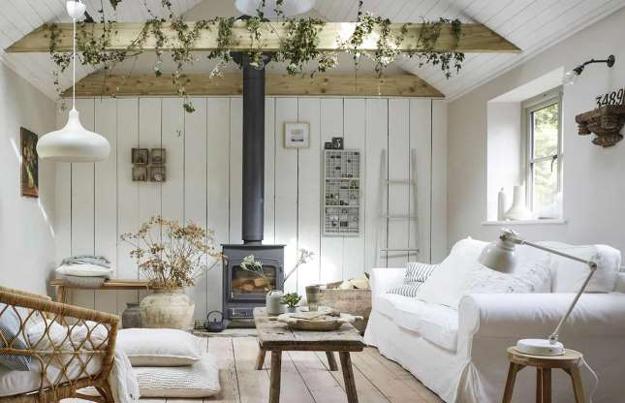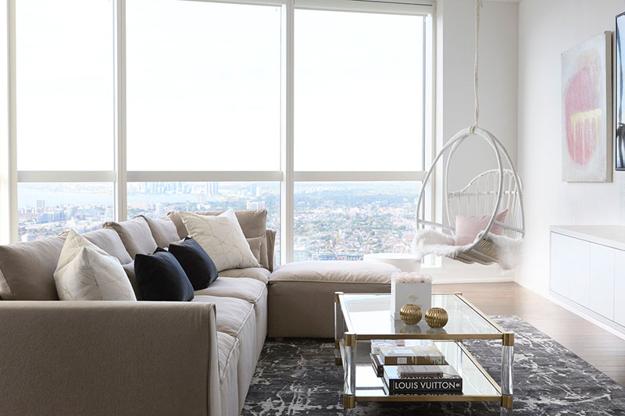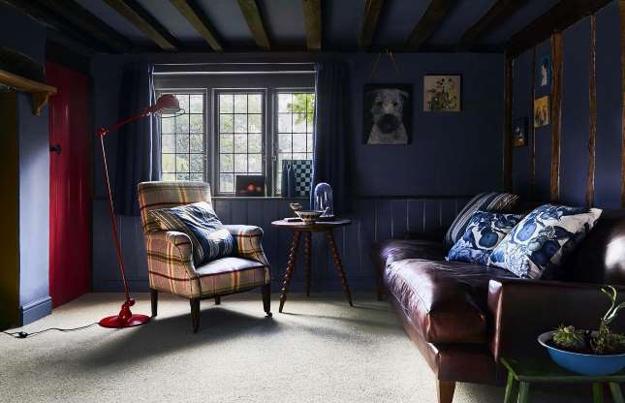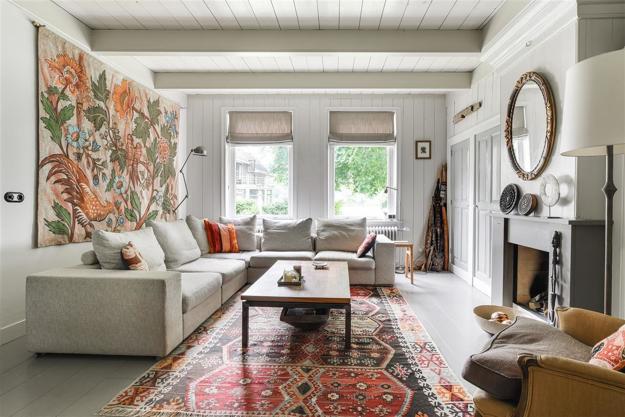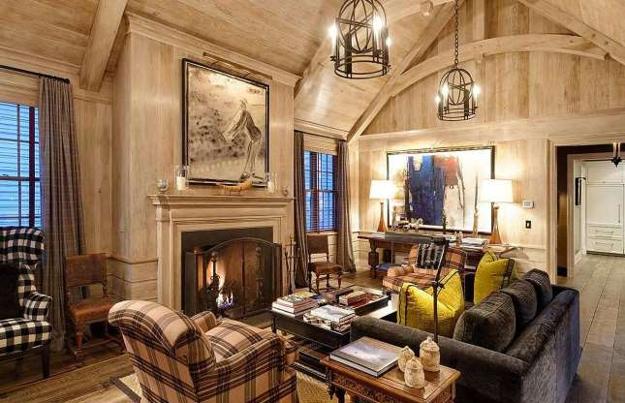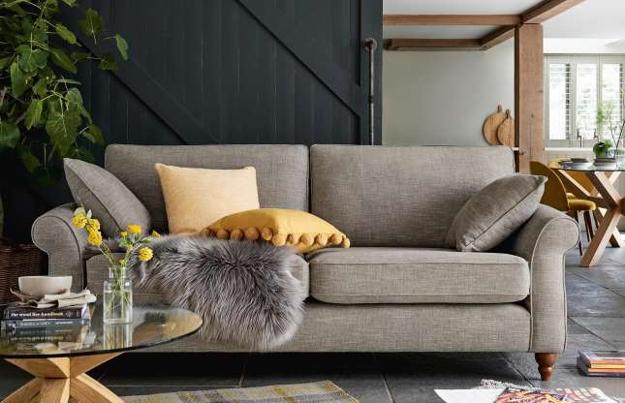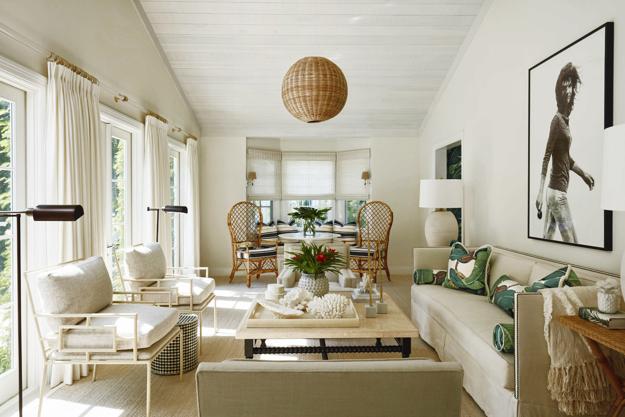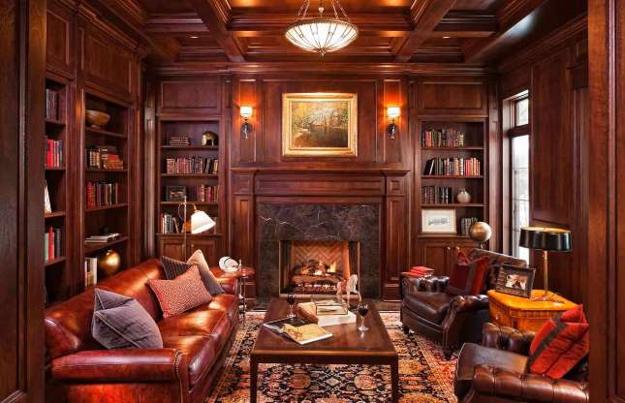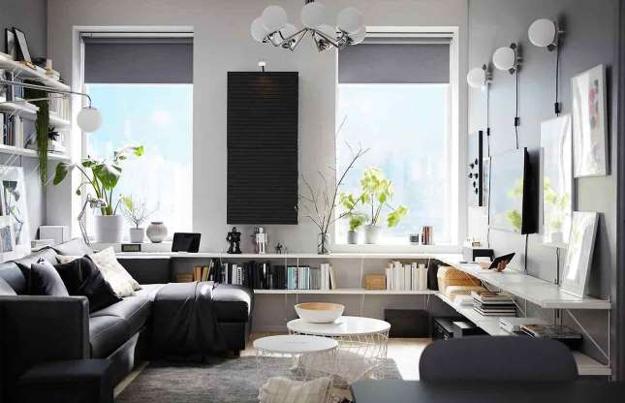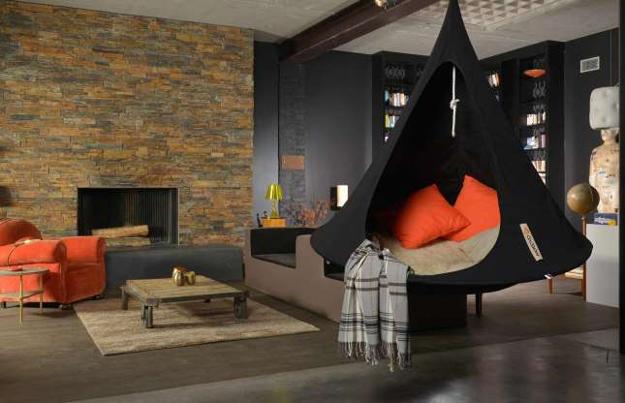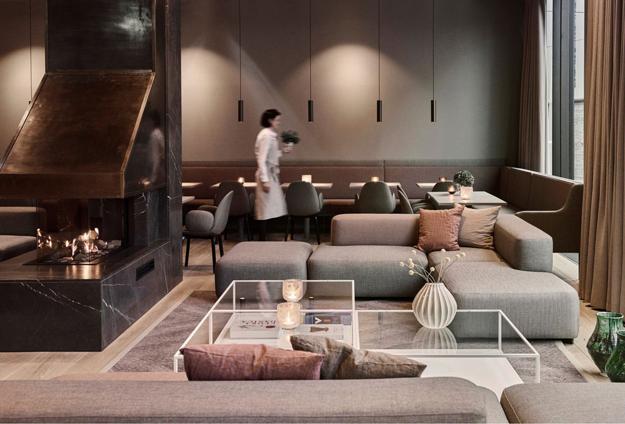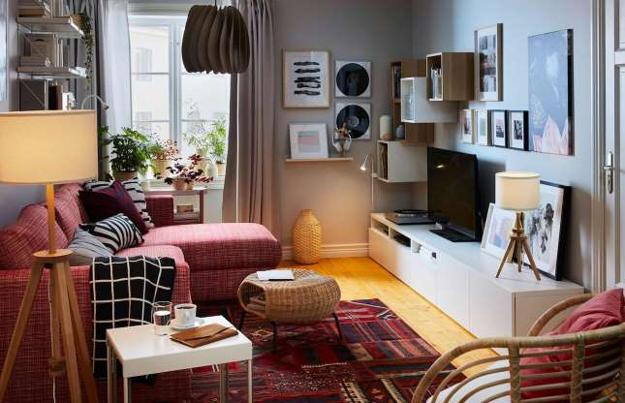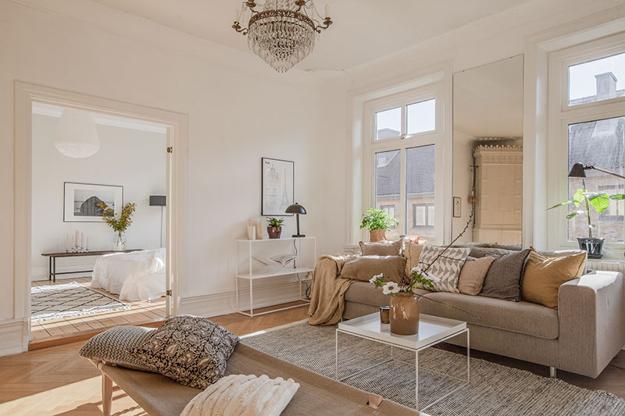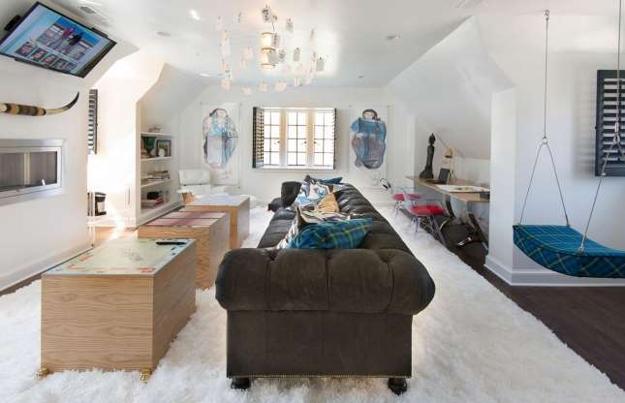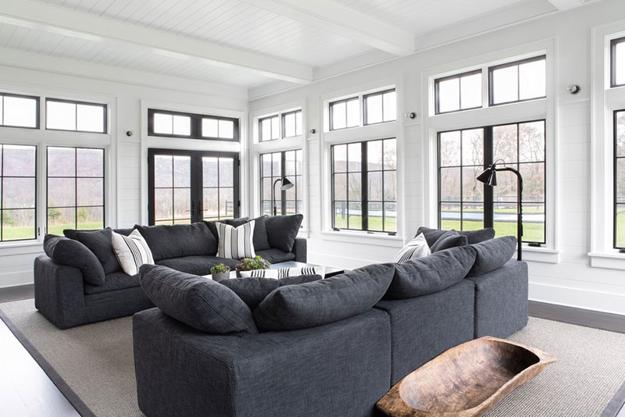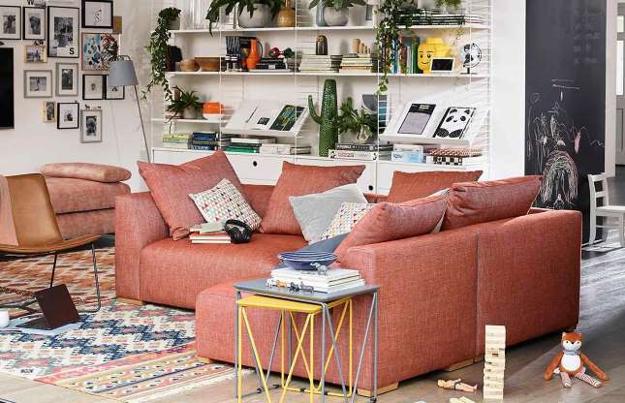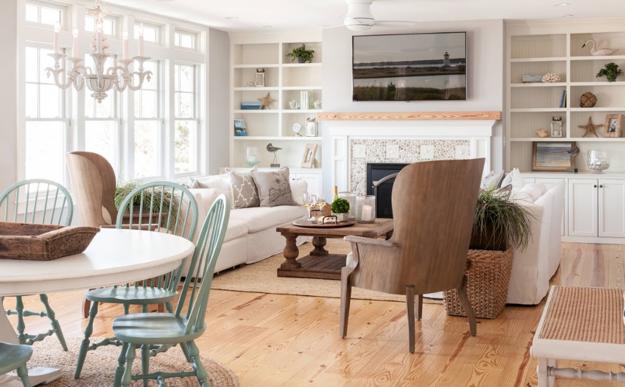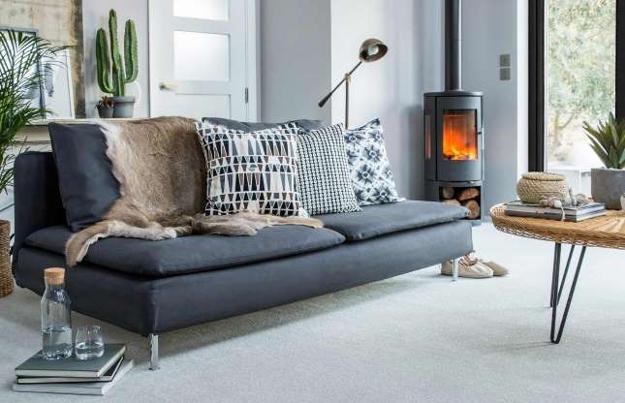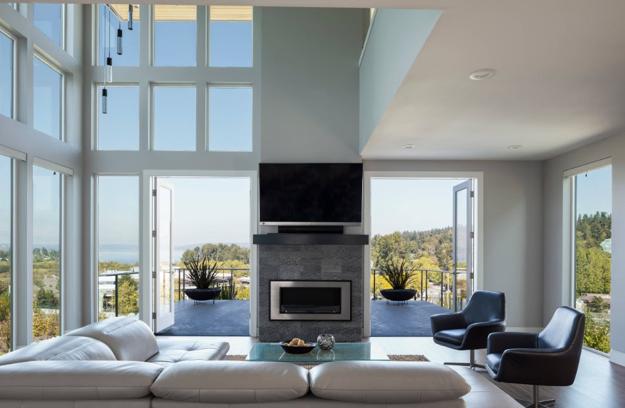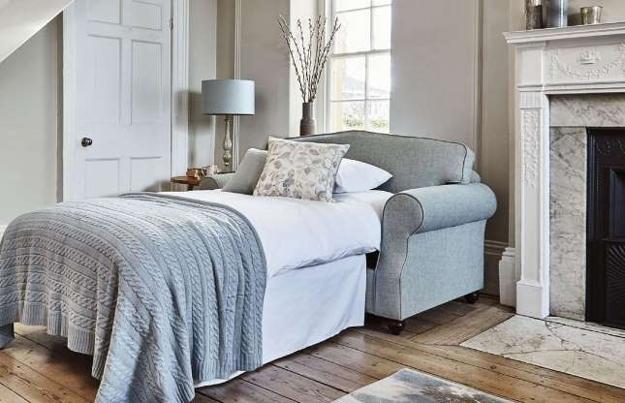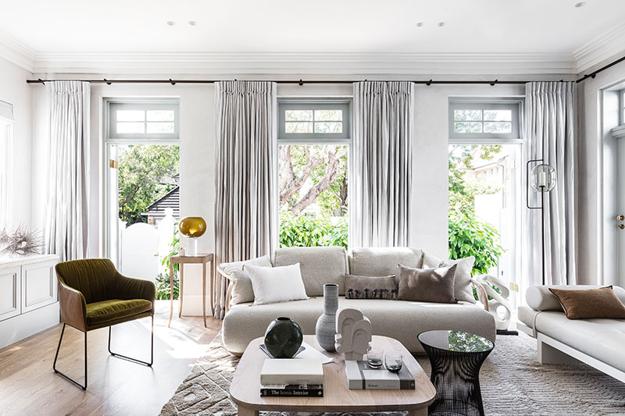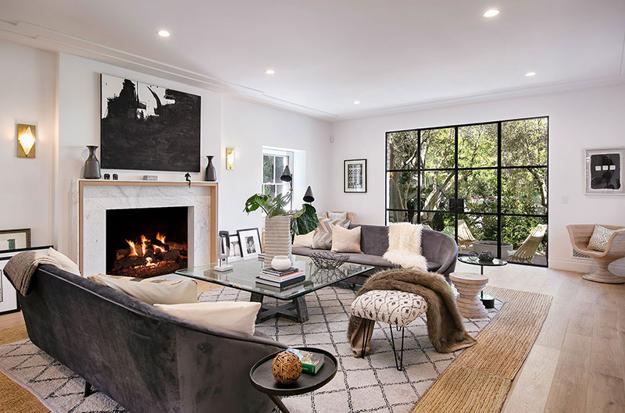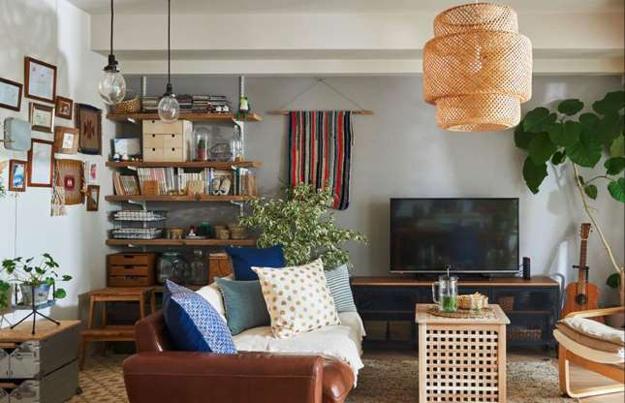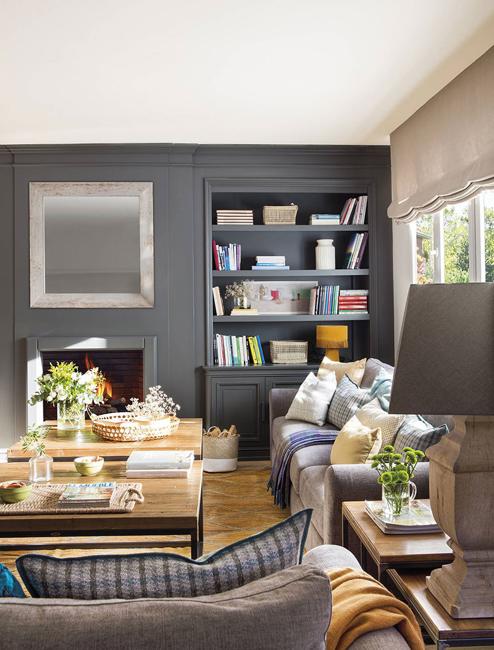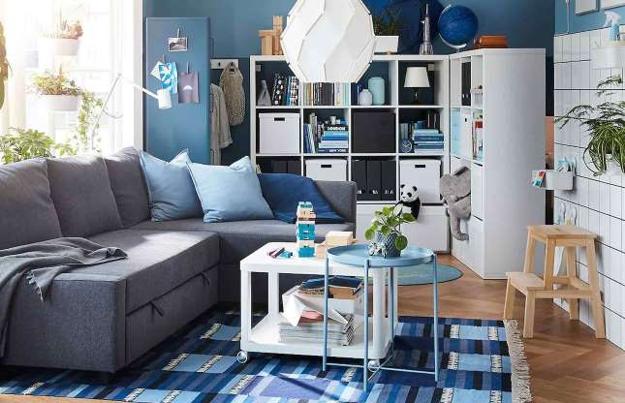 More from modern interiors

Bright home interiors and amazing views of the ocean make this beach house a dream place. Large windows, light, neutral room...
and enjoy free articles sent to your inbox