Family Friendly Kitchen Decor Ideas for Practical and Modern Kitchens

Decorating Ideas

Kitchen Ideas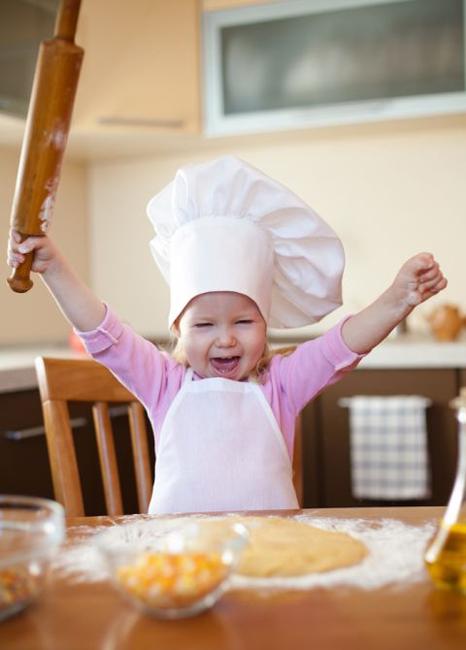 Creating kid-friendly kitchen decor for safe and happy children
kitchen organization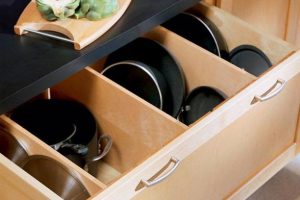 Modern kitchen is the most visited part of any family home. That's why it is only fair that every kitchen design and decor be given special treatment, beginning with a makeover, adding family-friendly dining furniture and decor accessories to your kitchen and dining area.
Modern kitchen decor that is practical, functional and inviting is a great way to customize your kitchen design in accordance with your family needs and enhance the style which beautify your home. Here are some wonderful ideas that help create stylish and practical, functional and modern kitchen decor for your family in this guest post, written by Vickie Bailey.
Are you starting a family or looking to make alterations to your kitchen design and decor to ensure your home is suitable and comfortable for your little ones? Having children is a wonderful experience, but while they are young, it may not be the wisest idea to have them around your most expensive, precious kitchen and dining furniture or to have your dangerous cooking utensils on display. What you could consider, however, is a stylish, functional kitchen decor style which is fit to purpose yet perfectly chic.
20 cozy living room designs with fireplace and family -friendly decor
Kids-friendly bathroom sinks, Family Basin blending style into functional bathroom design
Family-friendly kitchen decor ideas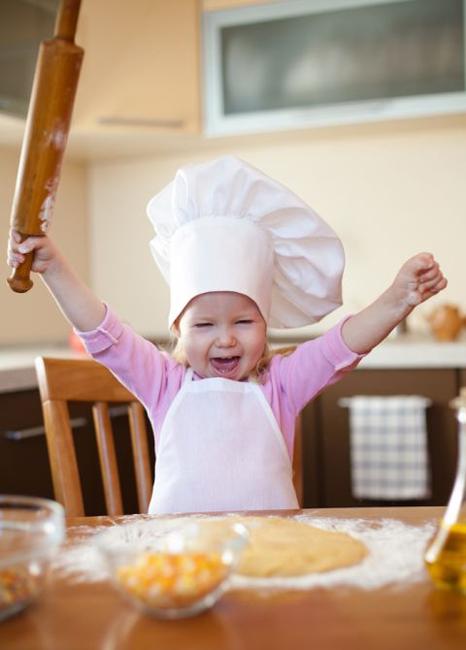 Solid wood table centerpiece
One of the main focuses of any kitchen decor is the dining table. Unfortunately, the ornate metal table with the glass top might not be suitable for your three year old child to be around, as it is a potential safety hazard. Instead, you could look to a more practical material such as wood, which is sturdy yet slightly softer to the touch of clumsy kids.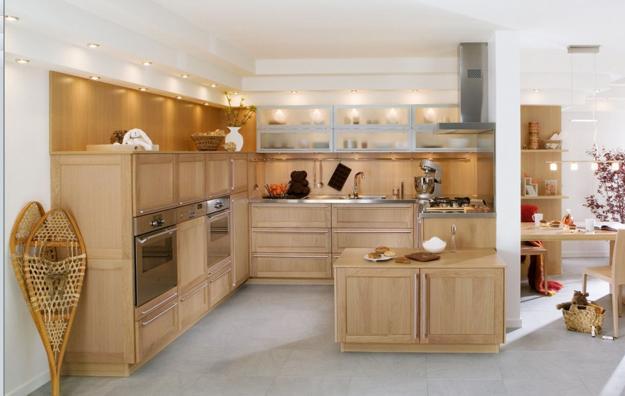 Another great thing about wooden tables is that if your family do manage to scratch or draw on it at any point, you can sand it down and re-gloss it, giving the surface an as-good-as-new appearance for very little cost.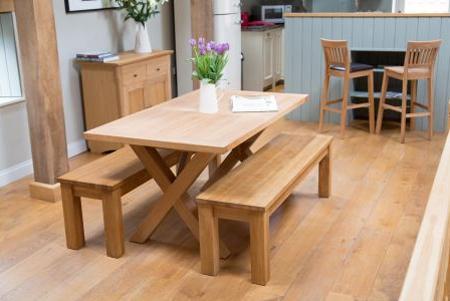 Safe modern kitchen stove
Dining furniture for modern kitchens, 20 comfortable kitchen design ideas
Modern ideas for kids room design optimizing storage and organization
Although you may love your industrial-sized open-top oven, it might be a potentially large health and safety concern for your child. Finding some way to minimize the risk and adding a safe kitchen stove are essential if you and your kids are going to be spending a lot of time together while you cook in your kitchen.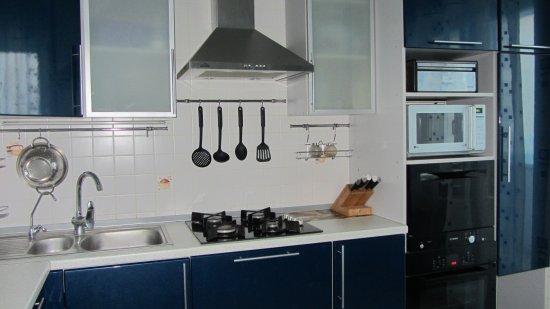 To create kid-friendly kitchen decor and protect your children from hot splashes you could invest in a cheap stove splash protector, which will also help to keep your kitchen clean. Similarly, if you are in the habit of keeping your pans on your stove where they look cluttered and could potentially fall, you can decrease the clutter and the risk by buying a pan rack, which can add a beautiful accent to your modern kitchen decor.


Kitchen accessories, crockery and utensils
Family friendly kitchen decor is not complete without the crockery and utensils which make it operational. Safe and attractive kitchen accessories personalize your home and help create welcoming, warm and modern kitchen decor.
20 modern living room designs with elegant family-friendly decor
Beautiful interior design in family-oriented American style
Although you might be used to having your finest crockery in an easily accessible place, and your knives and forks laid out neatly on the table, now may be a good time to change old habits, helping you establish a new design aesthetic.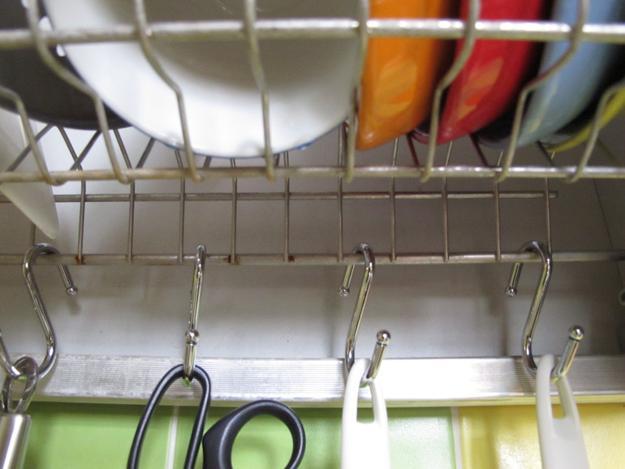 Try hanging up you fancy china on wall hooks, adding a fun pattern to your modern kitchen decor while removing them from your kids harm. Similarly, buy a heavy wooden block for your knives which your kids won't be able to tip over. These stop your cutlery draw from being over-cluttered, and they're also an excellent focal point.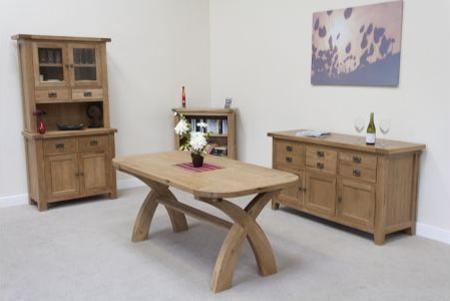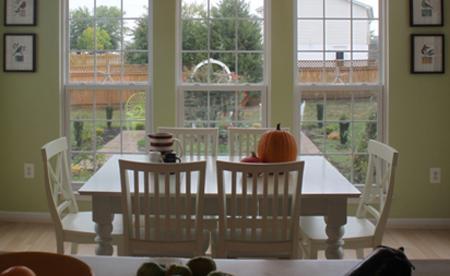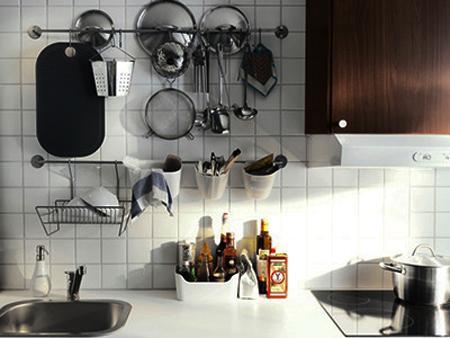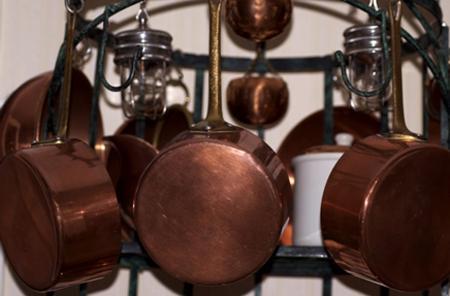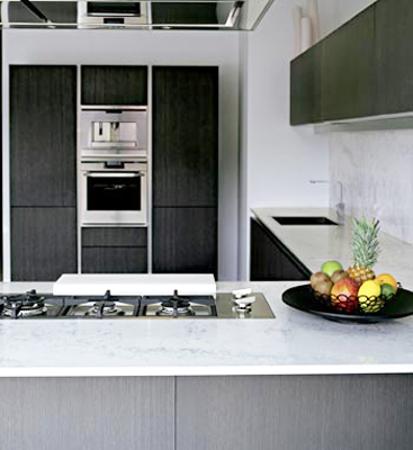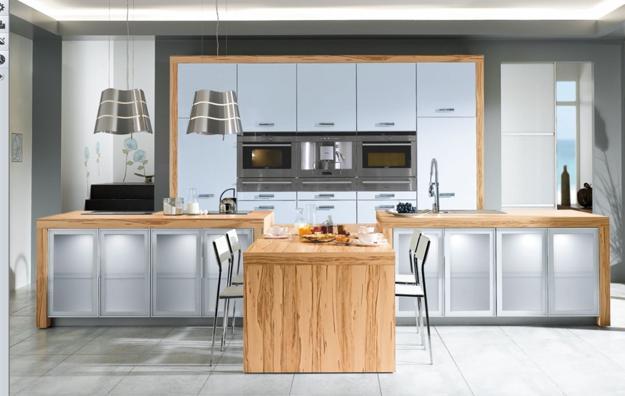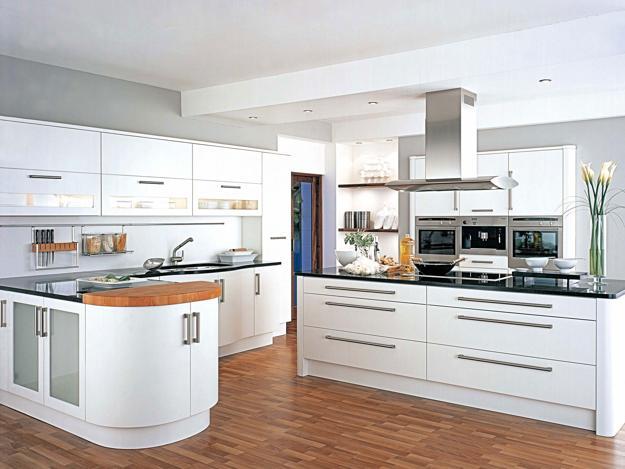 More from modern kitchens

From traditional ceramic tile designs to trendy wood-like, shiny metal, and mesmerizing glass, there is seemingly unlimited ways to brighten up...
and enjoy free articles sent to your inbox