Kids Friendly Bathroom Sinks, Family Basin Blending Style into Functional Bathroom Design

Bathroom Ideas

Interior Design Ideas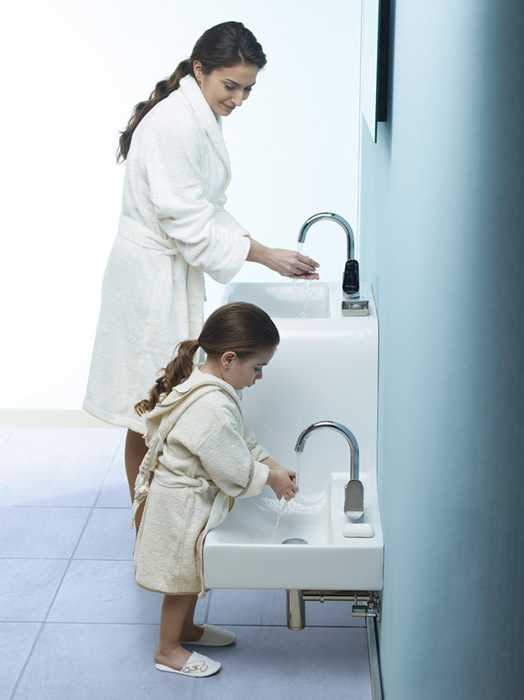 Kids-friendly modern bathroom sinks in white ceramic
bathroom faucets and fixtures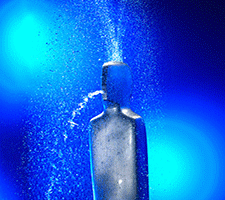 Kids-friendly modern bathroom sinks add to a stylish look of functional bathroom design. Blending function and fashion into comfortable, family-oriented, modern bathroom design is a way to improve your home with new design ideas for the bathroom remodeling.
Modern bathroom sinks with two integrated basins from VitrA, in.vitra.com.tr/ are a great way to create kids and elderly-friendly bathroom design with unique two-level bathroom sinks, which present a mix of clever design and unusual look.
The Family Basin is a double sink that is easy to use for the whole family, adults, kids of different ages. These creative bathroom sinks are comfortable for those with physical limitations also. Two-level bathroom sinks allow using water for washing or cleaning at different levels. The full height is 85 cm, and the lower sink is 40 cm from the floor.
Two-level bathroom sinks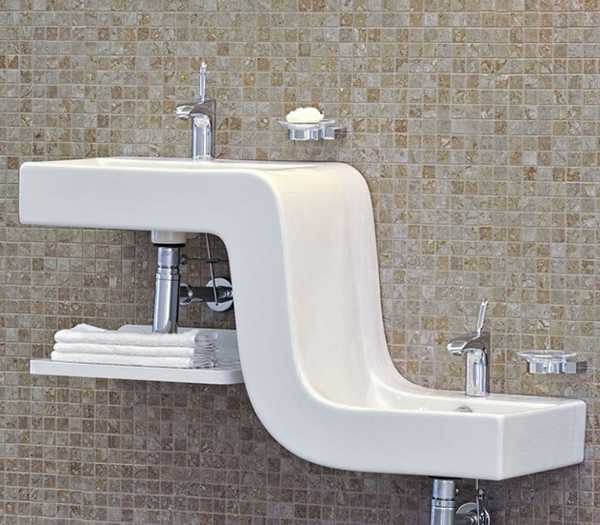 You and your kids can wash hands with ease. Small children can effortlessly reach the lower sink without a stool. These innovative bathroom sinks encourage children to feel independent and provide more comfort to the elderly or those with physical limitations, dramatically improving modern bathroom design.
Users enjoy the convenient and stylish bathroom design with two-level sinks. Made in white ceramic, these square-shaped double sinks look stunning and bright.
Stone bathroom sinks and bathtubs
Unusual sinks for stylish bathroom design
Altamarea bathroom sinks and furniture, stone sinks and mirror frames
Z-shaped unit with two bathroom sinks comes with two faucets and a storage shelf for soap and towels. The storage shelf is designed underneath for easy reach. Beautiful bathroom sinks add chic to bathroom design, bringing sleek form, soft lines, and efficient shape into modern bathroom interiors.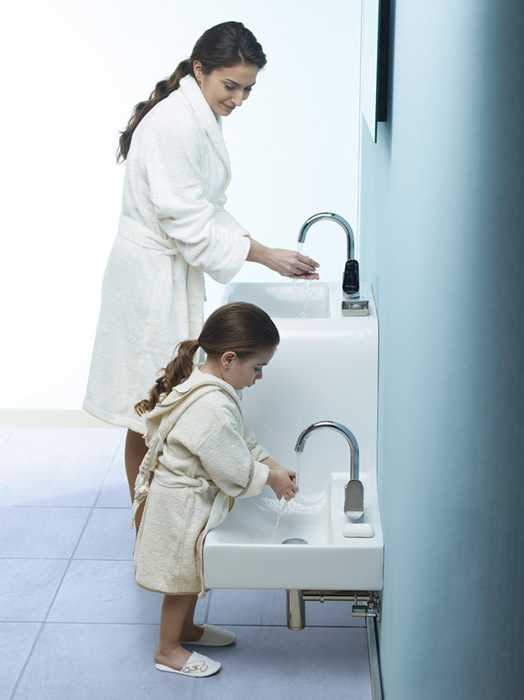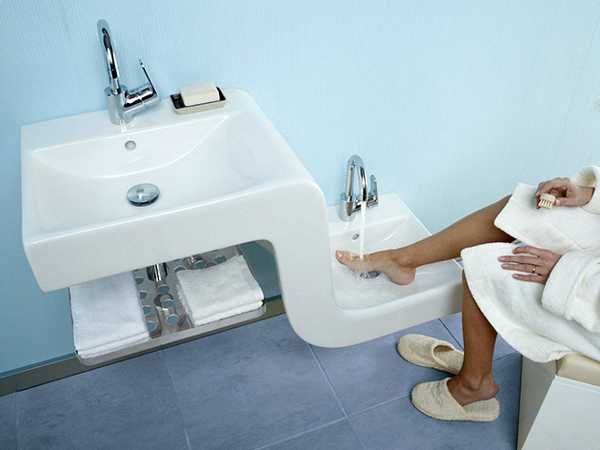 Here are great ideas for kids toys storage and wall decoration with small cars that everyone would love. DIY organizers, like...
and enjoy free articles sent to your inbox